Using a virtual private network at school is sometimes almost a necessary evil. Schools, whether in the formative years or through University, traditionally have a tight lock on certain content available on the Web. For example, many schools just don't allow access to things like social media, certain messaging services, streaming services, and sometimes even sources that can help you with your papers, such as Google Scholar. The good news is that there's very easy ways to get around these obstacles that schools have put in place, and that's with a virtual private network. With a VPN, it appears that you're accessing the Internet from a different location, so schools aren't able to block or even see what you're doing on the 'net when connected up to one.
* If you buy through links on our site, we may earn an affiliate commission. For more details, please visit our Privacy policy page.
If you follow along below, we'll show you the best VPN services available for using at school. Here are our favorite picks.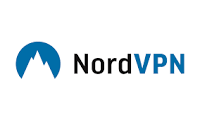 NordVPN is a great option for accessing websites and services that schools, universities, and institutions block. NordVPN has a large arsenal of servers — a whole 4,000 worldwide. NordVPN also has over 60 geographic locations that you can connect from, allowing you to even access censored and geo-restricted content in other countries. With NordVPN — even a server that you connect to close to your location — you'll have unrestricted access to Netflix, Google Scholar, and plenty of other services that these types of places like to block in the name of "protecting" their students and keeping them "productive."
NordVPN also keeps your secure on the Internet, which is especially nice if you're connecting up from public Wi-Fi — your data stays under lock and key with 256-bit AES encryption, SHA256 authentication, DNS and IPv6 leak protection, and even an automatic kill switch in the event that you lose the connection to the VPN.
Get it now: Here


ExpressVPN is another good one for accessing content that schools block. It's very easy to use as well, so it's perfect for even the layman. ExpressVPN has an arsenal of over 1,000 servers that you can choose to connect from. After you connect up, you shouldn't have trouble accessing content, sites, and services that was previously blocked on your network. On top of that, ExpressVPN has over ninety four geographic locations that you can connect to, giving you even wider access to censored and geo-restricted content.
ExpressVPN keeps you secure while you're on their servers as well — a 256-bit AES encryption key, SHA256 authentication, DNS and IPv6 leak protection, and support for standard security protocols keeps your safe while browsing the Internet.  ExpressVPN is also a great free VPN option for school computers or even as a Netflix vpn since they offer 30 days refund window, no questions asked.
Get it now: Here
We also really, really like VyprVPN. It's one of the best virtual private networks out there for opening up your Internet connection to better speeds. First, VyprVPN will allow you to connect to any restricted content on the 'net once you connect up to their servers. But, on top of that, VyprVPN frees up your Internet connection so that you can better watch things like Netflix and Hulu while at University for the semester. ISPs and institutions are known for throttling speeds on specific services, most notably Netflix and Hulu. They're only able to do this because they can see what sites and services you're using. When connected to VyprVPN, your IP address is masked and traffic is encrypted, meaning that the ISP can no longer see or spy on what you're doing, and therefore aren't able to pinpoint specific services to throttle. You essentially get rid of their throttling practices on your network this way, freeing up more Internet speeds for you. It's the perfect VPN for school in that respect.
Download it now: Google Play
We're big fans of CyberGhost as well. There's not anything that's necessarily unique to this VPN, other than CyberGhost just providing a quality service. CyberGhost works seamlessly and is perfect for the layman to use. They have over 1,000 servers available, so chances are, you'll be in proximity to one of those for fast Internet speeds. They don't skimp on security practices either, nor do they log your traffic and sell it to third-parties for revenue. That's why we love this VPN.
Download it now: Google Play
Last, but certainly not least, we have Strong VPN. If you're trying to unblock censored and geo-restricted content, Strong VPN will let you do that easily. It's also the perfect VPN for keeping you secure on the 'net. A 2048-bit RSA encryption key keeps you protected as a first line of defense, and then you have all of your usual encryption standards as a second layer of defense — 256-bit AES, SHA256 authentication, tons of security protocols, and an automatic kill switch.
Download it now: Google Play
Verdict
Any of these VPNs will work just fine for unblocking content at school. We do like NordVPN and ExpressVPN the most, as they're easy to use and make streaming and general Internet browsing quick, all while keeping you protected on the 'net.
* If you buy through links on our site, we may earn an affiliate commission. For more details, please visit our Privacy policy page.