Don't want to miss your favorite NFL games while travelling? Or maybe you're already in a market where accessing NFL games is difficult? It could be that your ISP is even throttling your connecting when you try to stream NFL games. No matter what your story is, the problem can be solved fairly easily with an extra tool — a virtual private network. With a VPN, you can bypass the constrains of your ISP as well as geo-restricted content and watch NFL almost anywhere, and with the best Internet speeds, too. If you follow along, we'll show you the best VPNs currently available for watching your favorite NFL games.
* If you buy through links on our site, we may earn an affiliate commission. For more details, please visit our Privacy policy page.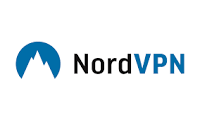 The first VPN we're looking at is NordVPN. This is a prolific VPN in the virtual private network world, offering excellent infrastructure and fast speeds. NordVPN has over 4,000 servers available across sixty countries. With so many servers available, you should be able to stream NFL on NordVPN with excellent speeds. Chances are, you'll be close to a NordVPN server, which means you'll get decently fast speeds. In the VPN world, the closer you are to a VPN server, the faster it's able to react to your requests, thus the faster Internet speeds.
You won't have to worry about staying secure with NordVPN online either — they keep your data protected and private with a 256-bit AES encryption key, SHA256 authentication, DNS and IPv6 leak protection, and an automatic kill switch, which is great to have as it keeps your data under lock and key, even when you lose connection to the VPN.
Get it now: Here


Next up on our list, we have ExpressVPN. This VPN might not have the infrastructure of NordVPN, but it's still nothing short of impressive. With an arsenal of over 1,000 servers spread across ninety four countries, you have access to a lot more geo-restricted content than NordVPN, but most importantly, you'll be able to access NFL content from almost anywhere in the world by choosing to connect to a US-based server. Speeds should be relatively fast, as ExpressVPN servers are optimized for streaming — load up your live NFL games from the NFL app, and ExpressVPN should have no trouble pulling down that live content.
ExpressVPN, similar to NordVPN, isn't a slouch with security either — you're protected with a 256-bit AES encryption key, SHA256 authentication, and all of the other usual security enhancements and features in a VPN.  ExpressVPN is also a great free VPN option for NFL Streaming or even Netflix vpn since they offer 30 days refund window, no questions asked.
Get it now: Here
VyprVPN is our favorite VPN for watching NFL games at home. If you run into the trouble that so many do with your ISP throttling your video streaming, then you need VyprVPN in your life. Hook up to it, and VyprVPN masks your IP address and encrypts your traffic. When you're connected, all the ISP can see on their end is encrypted traffic, so they aren't able to pinpoint or see that you're streaming, and therefore aren't able to throttle your connection. On top of that, VyprVPN has some excellent security features — you get all of the same security enhancements that NordVPN and ExpressVPN has, including that oh so important 256-bit AES encryption key.
Download it now: Google Play
CyberGhost is another really good VPN for unblocking NFL in various countries. You can connect up to a US-based CyberGhost VPN server from anywhere in the world, and then you should be able to stream your NFL games without an issue. That said, CyberGhost doesn't really have any unique features; however, what it does do really well is offering a VPN service. It takes all of your normal VPN features and functions and makes sure to provide quality above others. That's what CyberGhost does well. On top of that, they do offer 256-bit AES encryption, SHA256 authentication, DNS and IPv6 leak protection, an automatic kill switch, and even support for all of the standard VPN security protocols.
Download it now: Google Play
Next up on our list is StrongVPN. StrongVPN offers a lot of the same features that the other VPNs do above. From anywhere in the world, you can connect to a Strong VPN US-based server and watch live games from the NFL app. Strong VPN is also super secure, more secure than most VPNs on the market, actually — StrongVPN will keep your data protected with a massive 2048-bit RSA encryption key on top of the standard 256-bit AES encryption key. It comes with SHA256 authentication, DNS and IPv6 leak protection, an automatic kill switch, and so much more. That said, you can see that your data is protected within what is essentially an iron and impenetrable fortress.
Download it now: Google Play
Verdict
So, if you're looking to unblock the NFL app while you're travelling, or at least stop your ISP from throttling your connection, any of these VPNs will get you rolling.
* If you buy through links on our site, we may earn an affiliate commission. For more details, please visit our Privacy policy page.
We will receive sales commission if you purchase items using our links.
Learn More
.