If you're in the market for a new watch, maybe because you're a watch connoisseur or because you want to enhance your business appearance, then you might want to check out some of these thin, but extremely stylish watches. We've listed some of our favorite ultra thin watches for men below, bringing you luxury style in a body that's not a burden to carry around with you all day. Whether you're looking for a traditional watch style or something more modern in the smartwatch era, there's something for you on this list.
Follow along below, and we'll show you the best ultra thin watches for men. Here are our top picks.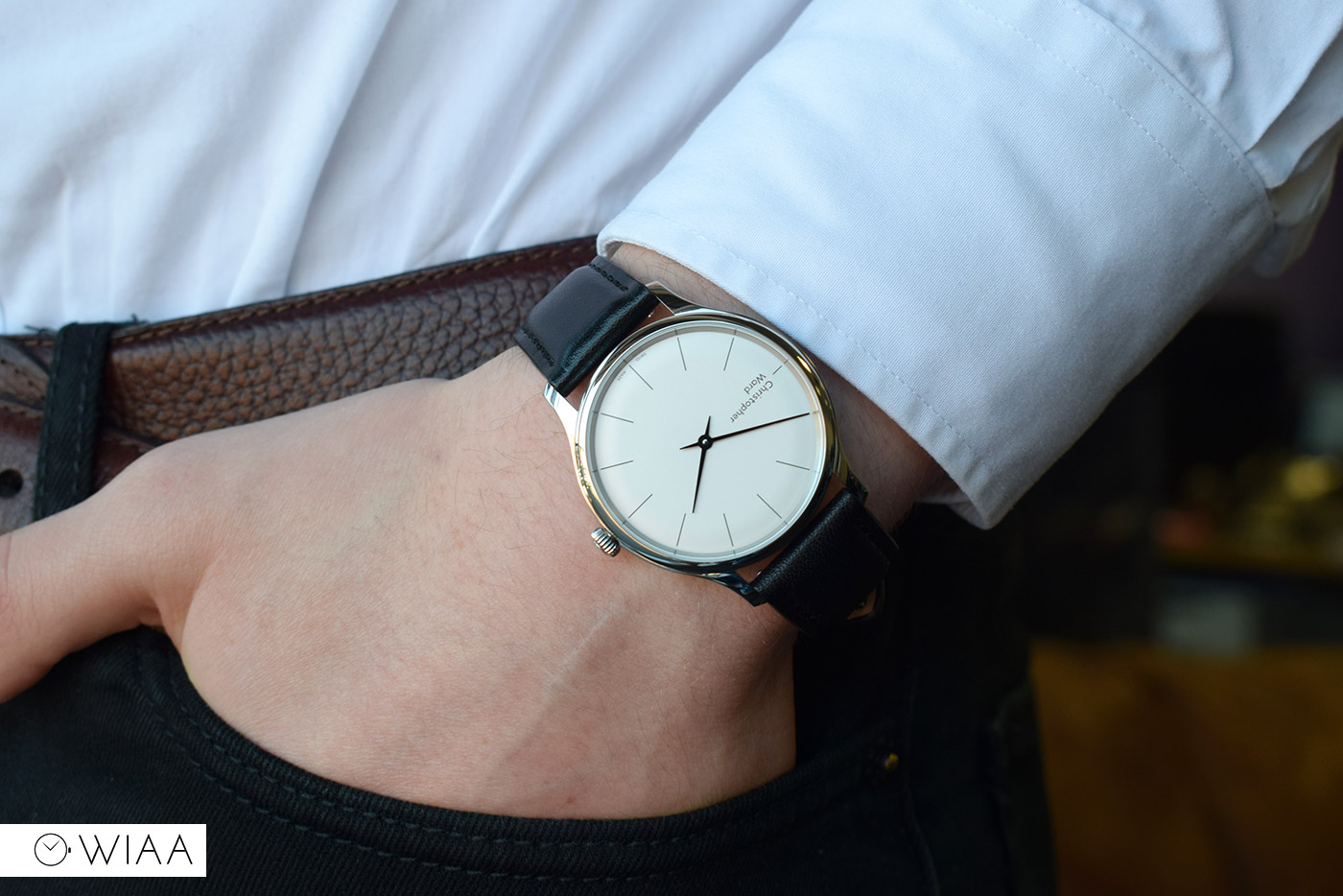 Christopher Ward C5 Malvern 595
First up, we have the C5 Malvern 595 by Christopher Ward. If you know anything about watches, you know how popular and premium of a brand that Christopher Ward is. This particular watch comes in at just under 6mm in thickness, so it's super slim. Thin watches require more expensive components, which naturally put thin watches up in price point, but the C5 Malvern 595 is actually one of the few that you can find for under a grand. This particular watch is actually pretty simple, but it has all of the functions that you would expect out of a watch.
Buy it now: Christopher Ward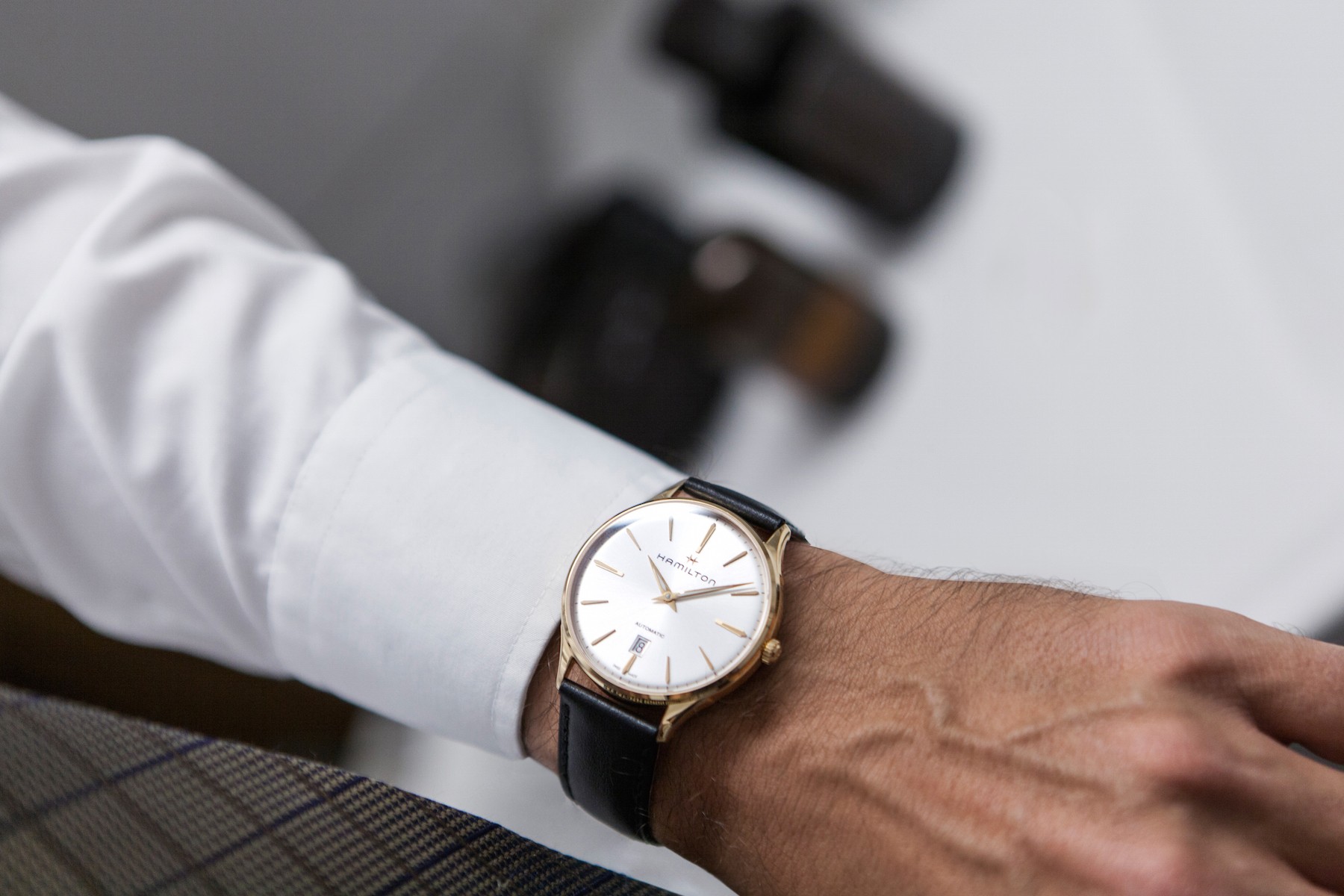 Hamilton Jazzmaster Thinline Auto
Next up, we have Hamilton Jazzmaster Thinline Auto. This is a little nicer looking of a watch than the Christopher Ward — it has a lot of gold accents, and as far as thickness goes, it's just a little under 8mm in size. Even at that thickness, the Hamilton Jazzmaster is able to pack automatic winding inside. The lugs look super nice, and the watch's bezel comes in all sorts of different, beautiful colors. All of that said, this watch does sit at $1000, about $400 more than the Christopher Ward, but it's something that'll have onlookers wondering where you got that from!
Buy it now: Hamilton Watch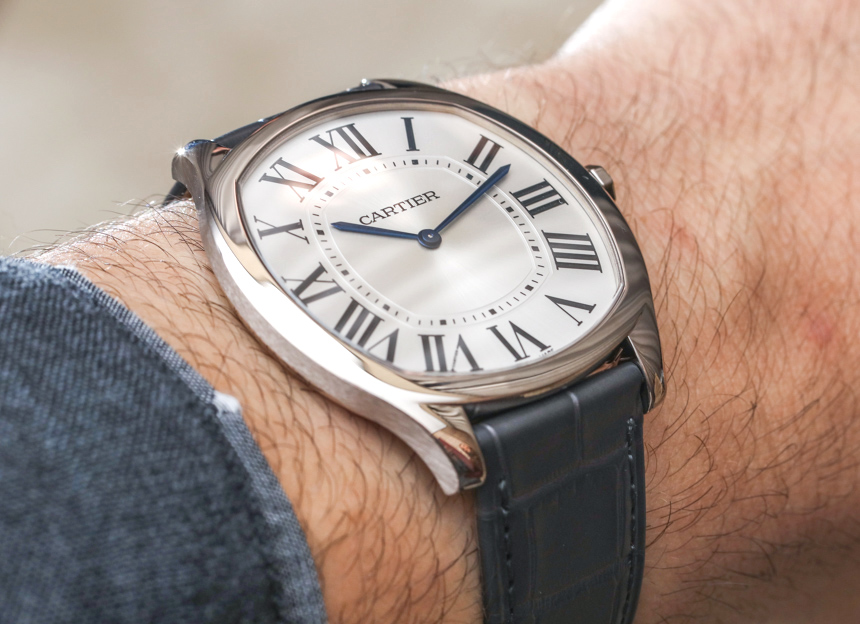 Driver de Cartier Extra Flat Steel
Next up, we have a masterpiece — the Drive de Cartier. This watch is a masterpiece, and the price point shows it at just a little over $5,000. The watch came to market last year, exclusively in a gold color, but now the company has relaunched it in a beautiful stainless steel design. The watch is ultra thin, coming in at just under 6.6mm in thickness. It has a super attractive case design — a mix of a square and circle shape. It has Piaget 430P hand-winding, and a diameter of around 39mm. If you want the gold version of the watch, that is going to push your price point over $6,000.
Buy it now: Cartier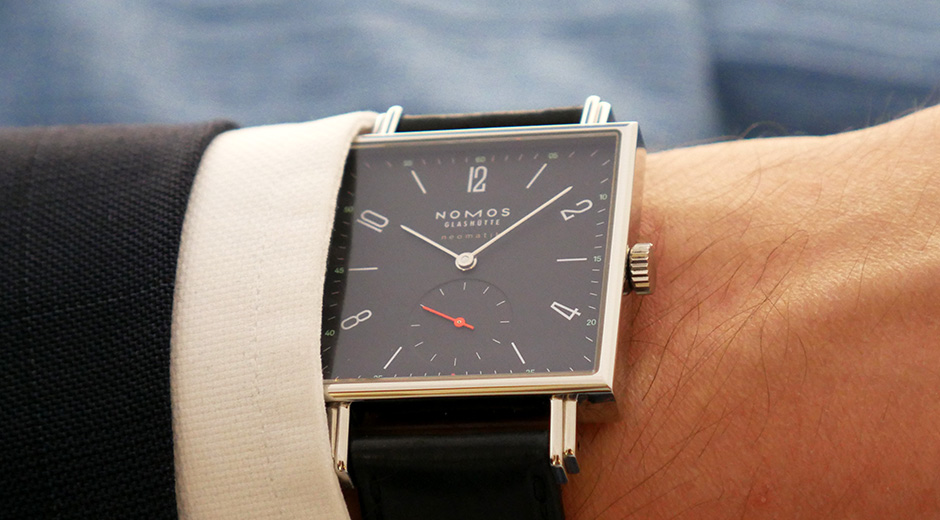 Nomos Tetra Neomatik
We are big fans of what Nomos is offering in the Tetra Neomatik as well. This is a super dress and luxury watch, and is incredibly thin. It actually sits at under 3.2mm thick, which is not only insanely nice, but a work of great care and precision for an automatic watch. This is nothing short of a beautiful watch, featuring gorgeous lugs and a delicate strap. It runs on Nomos' own DUW 3001 automatic caliber, and has a diameter of 33mm. Suffice to say, this is a beautiful, luxury watch, and the price point shows that at just under $4,000.
Buy it now: Nomos
Apple Watch Series 3
Of course, if you want to go with something a little more modern, you without a doubt want to check out the Apple Watch Series 3. This Apple Watch is the thinnest smartwatch from Apple yet, and has a whole lot of functionality built in — you can download luxury watch faces, and even customize your straps with silver or black links. On top of that, you can keep up with text messages, phone calls, emails, and social media without ever having to pull your phone out of your pocket.
There are actually a whole lot of business professionals opting for this watch over the traditional timepiece, not only because of how nice it looks, but with the amount of functionality packed into such a small package as well. The Apple Watch is super cheap to get a hold of as well, with most models coming in at under $400.
Buy it now: Amazon
Verdict
As you can see, there are a lot of phenomenal ultra thin watches available for men. You can go with a super thin, traditional timepiece, or you can choose to go with something on the more modern side with the Apple Watch Series 3.