If you've never heard of Philo before, we wouldn't blame you. This is a pretty new way to stream live TV content. Starting out at as a project at Harvard University, Philo has actually turned into quite a big thing with investments coming from HBO, Facebook, and even Mark Cuban. Since it is still streaming live TV, there's market competition and contract rights to consider, which means that you won't be able to watch Philo everywhere in the United States, and especially abroad. Luckily, you can get around that pretty easily with a VPN! Check out our favorites below.
* If you buy through links on our site, we may earn an affiliate commission. For more details, please visit our Privacy policy page.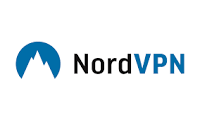 The first VPN you'll want to consider, and the one that will really do the trick, is NordVPN. NordVPN has over 4,000 servers spread across sixty countries. This makes NordVPN a whole lot more accessible, and even provides faster connection speeds. Since there are so many servers, it's very likely that you'll be close to a server. The closer you are to a server, the faster that server can react, which gives you faster speeds. NordVPN allows you to pick servers based on location, so if you're in London on a trip, connecting to a US server to watch Philo isn't a problem.
NordVPN keeps things tight with security as well — you're protected with a 256-bit AES encryption key, SHA256 authentication, DNS and IPv6 leak protection, and even an automatic kill switch.
Get it now: Here


ExpressVPN is the next best thing in virtual private networks. It's got substantially less servers than NordVPN, having only 1,000 spread across ninety four countries. That makes it a little more difficult to be in close proximity to one, but don't lose hope with ExpressVPN yet: the company says that their servers are optimized for video streaming, so you shouldn't have a problem with pulling down content with Philo. ExpressVPN offers the same features as NordVPN, allowing you to pick servers based on location. That said, travelling abroad and watching Philo from a US server is totally an option for you.
ExpressVPN's security is top notch as well. You're protected with a network of 256-bit AES encryption keys, SHA256 authentication, an automatic kill switch, and support for all of your standard VPN security protocols.  ExpressVPN is also a great free VPN option for Philo or even Netflix vpn since they offer 30 days refund window, no questions asked.
Get it now: Here
VyprVPN is another really good one. It'll do everything that ExpressVPN and NordVPN can do, with you being able to choose a US server while abroad to watch your favorite TV channels on Philo, but it also masks your IP address and encrypts your traffic. Usually, you'll see a bump in Internet speeds from this if your ISP has any practices in throttling certain services on your network. Since they're no longer able to tell the type of data that is coming through, aside from it all being encrypted data, your ISP is no longer able to see when you're using Netflix or Philo to throttle the streaming service, thus providing you with better speeds. It has all of your standard security features, too.
Download it now: Google Play
CyberGhost is a really neat VPN. They have a little over 1,000 servers for you to use — similar to ExpressVPN in a lot of ways — but their servers are spread on a small scale, only available in up to forty countries. That said, you shouldn't have a problem with Internet speeds in CyberGhost, able to pull down content from Philo without a hitch. CyberGhost does have VPN servers in the US, so travelling abroad and connecting up to a US-based CyberGhost server means you can access all of your favorite US-based content without any problems.
Download it now: Google Play
You might also want to consider what is being offered in StrongVPN. StrongVPN offers plenty of VPN servers throughout multiple countries, allowing you to have quick and snappy Internet speeds — even watching censored or geo-restricted content, such as Philo, won't be a problem, as you'll be able to easily connect to a US-based server. However, StrongVPN's primary concern is with your security, not necessarily streaming speeds. That said, StrongVPN has some of the best in the industry, offering a 2048-bit RSA key on top of a 256-bit AES encryption key. There's SHA256 authentication, DNS and IPv6 leak protection, and even an automatic kill switch.
Download it now: Google Play
Verdict
Whether you're looking to stay connected to your favorite TV channels on Philo while abroad, or you're trying to stop your ISP from making your TV almost unwatchable, all of these VPNs will help you do that. However, keep in mind that, if you're looking for the most reliable connection, and possibly the fastest, it doesn't get any better than NordVPN or ExpressVPN.
* If you buy through links on our site, we may earn an affiliate commission. For more details, please visit our Privacy policy page.