HBO Now is a much-loved streaming service in the United States, giving us access to hit shows like Game of Thrones, Westworld, and so much more. The disappointing thing is when we have to travel abroad that has things like HBO Now and other streaming services censored or blocked for one reason or another. It could be because of a country's Internet laws, or it could be due to copyright laws and streaming competition. Either way, it's frustrating, and it ultimately hurts the consumers; however, there's at least one way to easily get around this while at home or travelling: a virtual private network. Connect up to a VPN that unblocks censored or geo-restricted content, and you can be watching your favorite shows on HBO Now in no time! Follow along below, and we'll show you the best VPNs for using with HBO Now!
* If you buy through links on our site, we may earn an affiliate commission. For more details, please visit our Privacy policy page.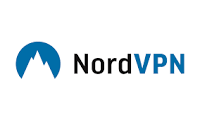 First up, we're looking at NordVPN. This is our favorite for watching HBO Now content when its geo-restricted or when the ISP is trying to throttle your Internet speeds when streaming it. NordVPN has over 4,000 servers spread across sixty countries, so streaming content is always fast since you're always close to a NordVPN server. The closer you are to a server, the faster your connection is — that's just how VPNs work. NordVPN allows you to unblock geo-restricted content anywhere — if you're in Israel, just connect up to a NordVPN server in the US, and you can easily watch the next season of Game of Thrones.
Your data is safe with NordVPN, too. With a 256-bit AES encryption key, SHA256 authentication, and DNS and IPv6 leak protection, you don't have to worry about your data getting into malicious hands. NordVPN has a strict no-logging policy as well, so they don't even keep track of your data either.
Get it now: Here


Next on our list is ExpressVPN. ExpressVPN doesn't nearly have the amount of servers or infrastructure that NordVPN does, but what they do have, they make the most out of. ExpressVPN has over 1,000 servers spread across 94 countries. As you can imagine, that's not a lot for the area they try to cover; however, ExpressVPN says their servers stream content quickly and efficient because of optimizations made on the server-end. That said, you shouldn't have a problem not only unblocking HBO Now content, but playing it should be a breeze, too.
ExpressVPN has some great security practices as well. Your data is kept away from prying eyes with a 256-bit AES encryption key, SHA256 authentication, an automatic kill switch, and support for all the standard security protocols.  Expressvpn is also a free vpn option to consider if you take advantage of their 30 day trial.
Get it now: Here
Next up, we have VyprVPN, which is the perfect VPN for shutting down your ISP's tendency to throttle your Internet connection. When you connect up to VyprVPN, they mask your IP address and encrypt all of your traffic, which means the ISP isn't able to identify what you're doing on the Internet, and therefore, they can't throttle specific services. This should increase your Internet speeds substantially, allowing you to watch Game of Thrones or Westworld on HBO Now with blazing fast Internet speeds. As you might imagine, VyprVPN also supports the typical security practices that a VPN would to keep your data safe away from hackers, advertisers, and prying eyes.
Download it now: Google Play
We recommend giving CyberGhost a shot, too. They have servers all over the world, including a handful in the United States. That said, it shouldn't be a problem for almost anyone to connect up to a server in the US and watch their favorite shows on HBO Now. SImilar to ExpressVPN, CyberGhost servers are optimized for video streaming, so you should be able to pull down HBO Now content rather quickly. CyberGhost also provides industry standard VPN protection, so your data is kept safe onlookers. An automatic kill switch keeps your data protected in the event that your VPN connection drops, too.
Download it now: Google Play
Last up on our list, we have StrongVPN. With StrongVPN, you'll be able to do all of the standard things you can do with a VPN — unblock censored and geo-restricted content, access servers by geography, etc. That said, watching HBO Now on Strong VPN won't be a problem; however, StrongVPN's strengths are in security. That said, this VPN gives you the best security out of them all with a 2048-bit RSA key on top of a 256-bit AES encryption key as a second line of defense. You also get SHA256 authentication, support for a handful of security protocols, as well as DNS and IPv6 leak protection. We will say that, in our testing, Internet speeds weren't the fastest with StrongVPN.
Download it now: Google Play
Verdict
No matter what VPN you choose off of this list, you'll be able to watch your favorite HBO Now content without much of a problem. But, if you're looking for speed and reliability, we can't help but recommend NordVPN or ExpressVPN. Both are optimized for streaming and will give you the best experience out of all of these, and both would be great options for HBO Now and even Netflix VPN also.
* If you buy through links on our site, we may earn an affiliate commission. For more details, please visit our Privacy policy page.