If you're going to be torrenting content online, you need to have a way to keep your connection encrypted while downloading content. Torrenting content is generally not a practice that is condoned, so it's important to stay encrypted and anonymous on the Web. Not only that, but connecting up to a virtual private network will generally speed up your Internet connection by preventing your ISP from throttling your speeds.
* If you buy through links on our site, we may earn an affiliate commission. For more details, please visit our Privacy policy page.
So if you're ready to start using a VPN for your torrenting practices, then you'll want to follow along with us below. We're showing you the best free VPNs on the market for torrenting.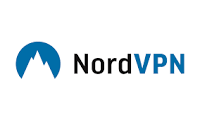 You don't want to pass up NordVPN for your torrenting needs. The free version of this VPN will last three days before you need to buy into a service plan, but it's well worth it, as NordVPN is one of the best virtual private networks on the market. Its cheapest plan starts out at just $2.75 per month, and if you end up not liking it, NordVPN will refund you in full with its 30-day refund guarantee.
It's one of our favorite VPNs, as it has over 4,000 servers spread throughout around sixty geographic locations. That said, there's a lot of International content that you can very easily access from the safety of your home. Internet speeds are actually very fast because of the sheer amount of servers available — that prevents the network from getting overcrowded. You stay protected online with a 256-bit AES encryption key, SHA256 authentication, and DNS and IPv6 leak protection.
Get it now: Here

If you don't like what NordVPN has to offer, you'll love ExpressVPN. You get slightly more time with the free version — you have a whole seven days to use it and see how well it does with your torrenting needs. After that, you do have to pay for it, but it's well worth it. With well over 1,000 servers in their arsenal, ExpressVPN keeps speeds efficient and snappy. Their servers are even optimized for streaming content, so you'll get great speeds when streaming content as well.
ExpressVPN keeps you protected online with a 256-bit AES encryption key, SHA256 authentication, and so much more.
Get it now: Here
Those who don't want to pay a dime for a VPN service should see what Turbo VPN has to offer. The company provides this virtual private network service free of charge, but does have ads placed throughout the app to keep their service running free. Turbo VPN is actually really fast as far as VPNs go, but they do have regular slowdowns when the network gets overcrowded with users, which is unfortunate, but hard to complain when it's free. Turbo VPN keeps things really simple to use — open the app, tap on the screen, and you're immediately connected to one of Turbo VPN's fast servers. They keep you safely secured on the 'net as well.
Download it now: Google Play
Hotspot Shield is another excellent free VPN. They actually have a couple of different packages available — there's a free package that keeps ads placed throughout the app to keep the lights on, or you can choose to pay for the premium package. The latter package adds a couple of features to Hotspot Shield as well as gets rid of ads. Connect up to Hotspot Shield and you'll stay secure and safe while browsing the Internet. Hotspot Shield has been around for some time, and has some 500 million users.
Download it now: Google Play
Tunnelbear VPN might be last on our list, but it's still an excellent choice. Similar to Hotspot Shield, you have a couple of different options for VPN packages. First, Tunnelbear VPN offers a basic package that gives you free VPN access with up to 500MB of free data per month. If you find that you like what Tunnelbear VPN has to offer, you can pay for their premium package, which gives you unlimited data to use per month. Generally, Tunnelbear keeps things pretty speedy and efficient for its users, but there can be slowdowns at high peak hours. Tunnelbear does keep your protected online with some hefty security, too.
Download it now: Google Play
Verdict
There are a lot of great VPNs out on the market to help you with your torrenting needs. It might not be the most recommend practice, but if you have to, these VPNs are there to help you. Our favorite is NordVPN, which keeps you safe and secure with a 256-bit AES encryption key and SHA256 authentication, all while keeping your Internet speeds blazing fast with their arsenal of over 4,000 servers.
* If you buy through links on our site, we may earn an affiliate commission. For more details, please visit our Privacy policy page.