If you're using a PC or computer of any kind, you might want to consider using a virtual private network. This can be especially important if you're on a public network or just need to stay secure while on the Internet. By connecting to a virtual private network, you mask your IP address and keep your activity encrypted. A VPN also has the capability of stopping your ISP from throttling your connection when streaming media content, thus they could speed up your Internet in some respects as well.
* If you buy through links on our site, we may earn an affiliate commission. For more details, please visit our Privacy policy page.
So if you're looking for a good VPN service for a PC or laptop follow along below. We'll show you the best free ones available.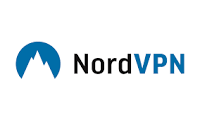 First up on our list is NordVPN. NordVPN has been around for a long time, and is considered to be a leader in the VPN industry. They offer you a three day trial, but after that, you'll need to purchase a VPN package. Their cheapest package sits at $2.75 per month on their cheapest plan, but if you decide that you don't like it, you can always take advantage of the company's 30 day money back guarantee.
NordVPN is one of our favorite VPNs for good reason — they have well over 4,000 servers available in their arsenal, which means that your Internet speeds on the VPN shouldn't drop. You'll always be close in proximity to a server with the amount they have. NordVPN keeps you protected really well on the Internet as well — a 256-bit AES encryption key will make sure your traffic cannot be seen, but they also have SHA256 authentication, DNS and IPv6 leak protection, and a whole lot more. Get started with NordVPN right now here:
Get it now: Here

Didn't like your experience on NordVPN? Then you'll definitely want to see what ExpressVPN has to offer. They have a longer trial than NordVPN, giving you free VPN access for a whole seven days straight. After that, you will have to pay for an ExpressVPN package, but ExpressVPN makes sure their value for money is some of the best. ExpressVPN has an arsenal of well over 1,000 servers, and they keep things efficient and snappy at all times — you shouldn't have any trouble with overcrowded servers here. ExpressVPN also keeps their servers optimized for streaming, so you should experience even better response times when playing Netflix or Hulu content.
ExpressVPN takes your security seriously with a 256-bit AES encryption key, SHA256 authentication, and more.
Get it now: Here
Don't want to pay any money for a VPN service? Then you'll definitely want to check out what Turbo VPN has to offer. You can use Turbo VPN simply by downloading it, but do keep in mind that you'll have to deal with ad placements all over Turbo VPN. Turbo VPN does keep things running pretty smoothly and quick, but there are times where Turbo VPN's servers become overcrowded really quickly, and thus, you can experience bad slowdowns. It's hard to complain when Turbo VPN is free, but those slowdowns are probably some of the most frustrating times of Turbo VPN.
Turbo VPN tries to keep things easy to use as well — open the app, tap the screen, and you're immediately connected to one of Turbo VPN's servers. Turbo VPN works to keep you safely secure on the Internet as well.
Download it now: Google Play
Next up on our list is a popular VPN called Hotspot Shield. With over 500 million downloads, Hotspot Shield is one of the more trusted VPNs on Android. They actually offer their users two packages — the first is completely free, but you will have to deal with annoying in-app ads. The second package gives you a couple of extra features to use with Hotspot Shield, increases your speeds, and gets rid of those annoying ads.
Download it now: Google Play
Last up, we're looking at the Tunnelbear VPN. This is an excellent choice for those that don't need too much out of a virtual private network. Tunnelbear VPN offers a nice package to anyone — you get 500MB of free data per month to use on the virtual private network. They keep things quick and snappy, so Internet speeds stay fast. If you want, you can pay for the premium package — this gives you unlimited data that you can use on the VPN. With great security features, you'll stay protected while browsing the Web.
Download it now: Google Play
Verdict
A virtual private network service can be super important for anyone that uses a PC. After all, you do want to stay safe while browsing the Internet. If you're not sure which one to pick up first, we can't help but recommend NordVPN — it's probably the most polished virtual private network on our list.
* If you buy through links on our site, we may earn an affiliate commission. For more details, please visit our Privacy policy page.