If you're using a Raspberry Pi, you might want to consider using a virtual private network with your hardware. Raspberry Pi runs on Linux, and for the most part, it's pretty secure, but if you want a little extra security while you're browsing with the Raspberry Pi, then you'll definitely want to use a virtual private network. Virtual private networks encrypt your traffic and mask your IP address so that you stay secure no matter where you are on the 'net.
Editor's Choice
Our Choice for best VPN is
NordVPN
. Get 67% off
NordVPN here
(drops the price down to $2.99 per month)
More Information
So if you want to use a VPN with your Raspberry Pi, follow along below — we'll show you the best free options out there.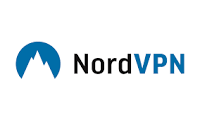 First up, we're looking at a leading virtual private network on the market: NordVPN. NordVPN offers a free version of its service for up to three days before you have to invest in a subscription plan. With its cheapest plan, NordVPN will cost you about $2.75 per month. Super cheap as far as VPNs go, and if you decide that you don't like NordVPN, tell them within a 30-day window and you can get your money back. NordVPN is definitely one of our favorites, and that's because they have well over 4,000 servers in their network. Your Internet speed stays fast on NordVPN, and it's a fairly stable connection, too. If you need to access International content, NordVPN has over 60 geographic locations that you can connect up to as well. They keep you protected with a 256-bit AES encryption key, SHA256 authentication, DNS and IPv6 leak protection, and more.
Get it now:
Here

Those that aren't too sure on what NordVPN has to offer can look at ExpressVPN as a decent alternative. They offer a free version for newcomers that will last for seven days. After that, you'll have to buy a ExpressVPN subscription to continue your VPN service. They have well over 1,000 servers on their network, which keeps Internet speeds quick and snappy. They're optimized for streaming as well, so you can pull down content without interruption, too. They have a few more geographic locations than NordVPN, giving you access to a whole 94. ExpressVPN is just as good as NordVPN with taking your security seriously as well — there's a 256-bit AES encryption key, SHA256 authentication, DNS and IPv6 leak protection, support for a handful of security protocols, and more.
Get it now:
Here
Turbo VPN is an excellent virtual private network for those that don't have much cash to spend on a VPN service. Turbo VPN is completely free of charge, and offers some fairly speedy connection speeds. Traditionally, free VPNs generally slow things down in order to share your own Internet speeds with others, but that's not the case with Turbo VPN — things remain speedy and snappy. We should note that Turbo VPN does have ads all over the app in order to pay for its infrastructure and some profits as well. There are, naturally, some network slowdowns, but that's usually during peak, high use hours when servers are overcrowded. Turbo VPN is definitely friendly for the layman as well. Download the app, click on the screen, and you're connected to one of their fast VPN servers!
Download it now:
Google Play
We are big fans on what Hotspot Shield has to offer as well. You actually have two options with this VPN provider — a free or paid for subscription. The free option makes things fairly nice for those that don't want to pay for a VPN service — you get free, unlimited VPN access, but have to put up with ads and the occasional slowdown when servers get overcrowded. If you want more, a premium subscription will give you faster speeds, more features to use, and get rid of those oh so annoying advertisements. Most importantly, Hotspot Shield, like everyone else, will encrypt your connection and mask your IP address to keep you safe.
Download it now:
Google Play
Tunnelbear VPN might be last on our list, but it's still one of our favorites. Anyone who registers gets a free 500MB of VPN data per month — no credit or debit card necessary. And, when you decide that you like what Tunnelbear has to offer, you can subscribe for a small fee per month to get unlimited VPN data. Tunnelbear is really good at keeping you secure and safe on the Internet as well. Speeds aren't too bad themselves either.
Download it now:
Google Play
Verdict
As you can see, there are a lot of great VPNs available for the Raspberry Pi. The one that is most compatible with Linux/Raspberry Pi is NordVPN, so you'll have the most luck with that, especially in reliability!
* If you buy through links on our site, we may earn an affiliate commission. For more details, please visit our Privacy policy page.