Do you do a lot of downloading? Maybe you're downloading music, movies, and TV shows on a regular basis, but are experiencing some extremely slow connection speeds. In that case, you might want to consider using a virtual private network. By connecting up to a VPN, you can free up whatever is externally throttling your connection, giving you more Internet speed for what matters most to you.
* If you buy through links on our site, we may earn an affiliate commission. For more details, please visit our Privacy policy page.
So if you're ready to start using a VPN to download your favorite files, or simply to stay secure while downloading, be sure to follow along below. We'll show you the best free options currently on the market.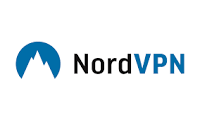 You don't want to pass up on NordVPN. This is an industry leader in the VPN market that provides unmatched stability and Internet speeds. You can take the VPN for a spin for three days for free, but after that, you'll have to purchase a plan. Their cheapest plans run at $2.75 per month, and during your first period (30 days), you can decide whether or not you like NordVPN, and if you don't, get a full refund with their 30 day money back guarantee. It makes the service essentially risk free.
NordVPN is backed by some phenomenal technology. There's well over 4,000 servers in their arsenal, which keeps things fast, reliable, and stable. Connect up to a NordVPN server, and you'll be able to securely and quickly download your files. With over sixty geographic locations, you can easily access tons of blocked content. NordVPN keeps you very well protected with a 256-bit AES encryption key, SHA256 authentication, DNS and IPv6 leak protection, an automatic kill switch, and more.
Get it now: Here

Next up, we're taking a look at ExpressVPN. If you weren't a fan of the NordVPN experience for some crazy reason, ExpressVPN is an excellent runner up. They have well over 1,000 servers in their arsenal, but spread out across a wider geographic area — that means that there are actually over 90 country IP addresses that you can connect up to. ExpressVPN keeps their servers optimized for streaming as well, so you shouldn't have a problem with pulling down your favorite media content either.
ExpressVPN offers some of the same security practices that NordVPN does — a 256-bit AES encryption key, SHA256 authentication, DNS and IPv6 leak protection, an automatic kill switch, and more.
Get it now: Here
You really can't go wrong with what services like NordVPN have to offer, but if you don't have the cash to spend, we understand. Despite your financial situation, you still need something reliable and fast. That's where Turbo VPN comes in — this is a speedy virtual private network that will keep your speeds fast and reliable. Now, there are sometimes some natural slowdowns, but these are usually during peak, high usage hours. Generally when the stores are overcrowded. The small downside to Turbo VPN is that there are tons of in-app ads that you have to put up with, but Turbo VPN does have to keep the lights on somehow.
Turbo VPN can be used by literally anyone — it's not complicated to setup whatsoever. After you download it, open the app, tap the screen, and you're ready to start downloading on their servers.
Download it now: Google Play
Consumers will also love what Hotspot Shield has to offer. They offer a little something for everyone, which is what makes them so versatile. For those that need something free and reliable, Hotspot Shield has a free package where you have to put up with in-app ads. It's nice and works well, but for those that want something more out of Hotspot Shield, there's a premium subscription that gives you more features, better Internet speeds, and no ads. On top of that, Hotspot Shield keeps you pretty well protected online.
Download it now: Google Play
Tunnelbear VPN might be last on our list, but it's still an excellent option. First, if you create a free account, you get 500MB of free VPN data per month. If you decide that you really like Tunnelbear, you can subscribe to a paid package, which will get you unlimited data per month. Tunnelbear keeps its users protected with industry leading security standards, and they keep things easy to use for even the layman.
Speeds are pretty fast with Tunnelbear, but like many free VPNs, there are natural slowdowns during high peak hours.
Download it now: Google Play
Verdict
As you can see, there are a lot of excellent VPNs out there to make downloading files and programs a breeze while keeping you protected online!
* If you buy through links on our site, we may earn an affiliate commission. For more details, please visit our Privacy policy page.