Are you a car guy? Or maybe you just like fast cars? They're amazing machines — it's quite a feat to get the amount of horsepower that we do out of them. Unfortunately, many of us haven't or just won't have the chance to actually take one of these cars out on the drag strip. But, almost all of us can take one out on the virtual drag strip!
One great thing about racing games on Android are the lifelike recreations of modern automobiles — the experience certainly won't recreate the thrill of taking out the new Dodge Challenger out on the drag strip, but with the best racing games for Android, you'll at least be able to still race against the clock in your favorite cars.
Follow along below, and we'll show you the best offline racing games for Android.
Racing Fever: Moto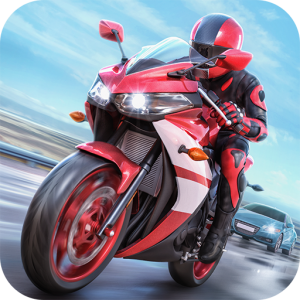 Racing Fever: Moto is an excellent racing games, focusing more on motorcycles than actual race cars or fast automobiles. In it, you'll be able to blast through multiple levels by defeating "gang leaders" in high-speed races. In addition, you'll be able to choose from 16 different types of motorcycles to race in. And for maximum comfort and control, the game offers four different control options so that you can be most effective at the race.
Get started at the link below.
Download it now: Google Play
Crazy for Speed
If you're more into fast cars, you'll without a doubt want to check out Crazy for Speed. It's a free knock-off of Need for Speed, featuring many of the same vehicles and similar maps. You'll be able to take the Chevrolet Corvette out on the streets of Tokyo or out on the desert roads of Nevada.
The game has a ton of customization options — nearly all of the cars can be customized with different paint colors, nitro options and more. You can upgrade your cars with different options, too. If you're ready to start racing against your opponents, click on the free download below.
Download it now: Google Play
Asphalt Nitro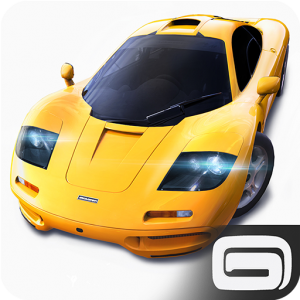 One of the best offline racing games on the Android market right now (that's free) is Asphalt Nitro by Gameloft. One of the best things about this game is that it has licenses with all of the top car manufacturers, meaning you'll be able to drive exact lookalikes of, say, the Chevrolet Corvette or the Ford GT, the Dodge Challenger and possibly in a future update, even the Dodge Demon. Not only that, but you'll get to drive luxury cars as well — the Ferrari, Lamborghini and so on.
You've got multiple tracks you can drive on, and when you finish, you can race against opponents online as well. Hit the tracks at the link below.
Download it now: Google Play
Traffic Racer
Next up, you've got Traffic Racer. an arcade-style racing game. With 35 different cars to choose from and endless levels, you'll be racing through highways and earning cash. With that cash, you can buy upgrades, new tires or even buy whole new cars. The choice is yours. There's plenty of different game modes as well — police chase, time trials and more. Check it out at the link below!
Download it now: Google Play
Fast Racing 3D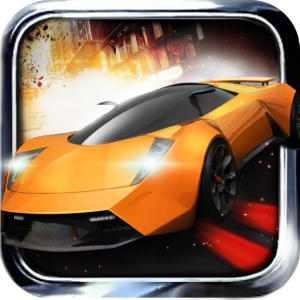 Last up on our list is Fast Racing 3D by Doodle Mobile. Similar to many of the racing games on here, you'll be able to choose from a large variety of vehicles. What is different in this game are the intense 3D graphics. As you take to the streets, racing against your opponents, you'll get to experience the visually stunning graphics hardly ever seen on Android before.
Aside from that, you'll get plenty of replayability. This game is jam packed with over 10 hours of straight gameplay, which translates into over 48 different levels to master. As you go through and beat the levels, you'll earn credits or cash to buy more cars, upgrade them, make them faster, and maybe even beat your record times.
Download it now: Google Play
Verdict
Racing games on Android are a dime a dozen. However, you'll be hard pressed to find quality racing games available for free. Most of the time, you'll be looking at paying around four to eight dollars on a racing game, such as Need for Speed or another. However, on this list, you'll only find quality games — if you want a good racing game without breaking the bank, Asphalt Nitro and Crazy for Speed are fantastic options. You can't go wrong with them, and they're packed with replayability — perfect titles if you're looking to kill some time.