If you're on your way to Hong Kong, you'll definitely want to make sure that you have your communication abilities squared away before you go. After all, you don't want to come home to hundreds, if not thousands of dollars in various roaming charges and international fees.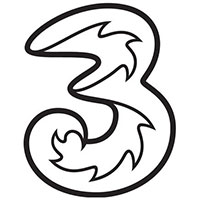 Editor's Choice
Traveling to Asia and looking for phone and data connections? We recommend the Three prepaid international Sim card. Works in several of the largest countries in Asia.
MORE INFORMATION
That's why
prepaid SIM cards
are so nice — you pay a few dollars for one, and then you have plenty of data to use while you're on the go.
* If you buy through links on our site, we may earn an affiliate commission. For more details, please visit our Privacy policy page.
Not sure what prepaid
SIM cards are the best for Hong Kong travels
? Follow along with us below, and we'll show you a few of the best choices for Hong Kong. Let's dive right in.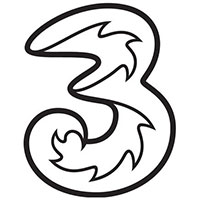 ThreeUK Smart Silver
Coming up first on our countdown, we're looking at ThreeUK's Smart Silver SIM card. If you're looking for an affordable and reliable choice for your Hong Kong travels, this one is it. Smart Silver prepaid cards start at $30, which is significantly cheaper than the roaming charges your carrier will generally charge you.
This come comes with just 5GB of data to use on your trip, and you can receive incoming calls and text messages with the card. There are no outgoing calls allowed, however.
You only have a small duration of time where you can actually use the Smart Silver card. Right after you insert the SIM into your smartphone, you only have 30 days with it. Once that 30 days is up, your SIM expires and you'll need a new one.
Activating the card itself is actually really easy. Just as implied above, you insert the card into the SIM slot of your unlocked GSM smartphone. You don't have to fill out any forms or even call up ThreeUK for activation — it happens automatically. If you don't activate it or use it, the SIM will expire after a year no matter what.
You really do have to get a new card if you use that 30 days up, or use the data up. ThreeUK offers no top-up options here.
Keepgo Global Lifetime
Keepgo is well known for its international prepaid SIM cards. One of their most popular choices is the Global Lifetime SIM card. You only get 1GB of data right out of the box with this SIM card, and you will have to pay for each additional 1GB that you use. That can put this as pricier than most, but still more affordable than traditional roaming vcharges.
Keepgo's cards have fast 4G LTE data, however. Your SIM will work for a year after purchase, but can be extended another year every time you fill up or top off.
Keepgo, unfortunately, does not allow any tethering or hotspot use here.
It's also worth noting that you might pay more in data here. This is a data-only SIM card, so you'll be relying pretty heavily on apps like WhatsApp, Facebook, and others for your communication.
Asia-Pacific Plus
You can't go wrong with the Asia-Pacific Plus SIM card. This one actually positions itself as a pretty unique choice. That's because, unlike the others, they actually offer you unlimited data for your trip.
Of course, it's not all high-speed data, only limiting that to 4.5GB. However, once you use that up, you're reduced down to just 128Kbps of unlimited data. That's pretty slow, but does keep you connected online.
We should note that this card only gets you 15 days of data use. That starts from the time that you insert the card into your phone, and whether you use up your data or not.
Additionally, the Asia-Pacific Plus card gives you choices for either 9 or 15 days of data, but your price up-front changes depending on which you want, obviously.
This works with a variety of different SIM cards as well. Being a tri-cut SIM, you can use this with GSM phones that support Normal, Mini, or Nano SIM cards — it doesn't really matter what size SIM card tray you have, since they have choices for all of them.
It's worth noting that there are no hotspot or tethering abilities in the Asia-Pacific Plus SIM cards. Like the Smart Silver, there's no calling and texting, and there's no top-off abilities either.
Buy it now: Amazon
ThreeUK Pay As You Go
ThreeUK also has a sweet Pay As You Go choice for traveling to Hong Kong. This one is a little different from the Smart Silver, with this ThreeUK card giving you a whole 12GB data that you can use. There are 3000 voice mins and 3000 texts, too.
We should let you know that voice and text can only be used to call UK numbers and European numbers,
and
you have to be in a European country. That said, if you're off to Hong Kong, this is going to act as a data-only SIM card.
Activation is easy, just requiring you to pop it inside your smartphone. The nice thing about the Pay As You Go card is that ThreeUK allows you to top-off as needed.
Verdict
As you can see, there are plenty of
prepaid SIM cards for traveling
around Hong Kong. Our favorite comes from ThreeUK with their Smart Silver card; however, the other choices that we showed you here today will do you really good, too. It all depends on the preference that you have.
* If you buy through links on our site, we may earn an affiliate commission. For more details, please visit our Privacy policy page.