Android TV boxes have been around for quite a few years now. This is from a time when streaming wasn't particularly preferred by the customers. But things change and with that, the manufacturers have been forced to adapt accordingly.
* If you buy through links on our site, we may earn an affiliate commission. For more details, please visit our Privacy policy page.
Things are significantly better today, however, with the best Android TV boxes available for purchase in the marketplace. Keeping this in mind, we're going to look at some of the best Android TV boxes you can purchase in 2023.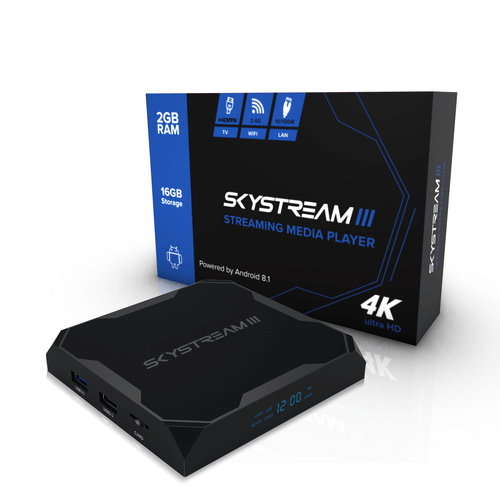 There are a variety of options based on the pricing you want as well as the brand if you have any preference. We're going to mention the prominent streaming boxes on top to give you a better understanding of what's currently a great product in the marketplaces. So without waiting any further, let's have a look.
Best Android TV Box
1) NVIDIA Shield TV
NVIDIA is a well-known name in the computer business. Known for their GeForce line of graphic cards and equipment, the Taiwanese company has made a name for itself as a pioneer in the GPU business. All of that goodness is brought forth for TV audiences with the Shield TV.
This might seem like just another streaming box, but it's a lot more than that. Thanks to features like game streaming and cloud save, you can access exclusive games that are designed for the Shield TV which you won't find elsewhere.
It also comes with a decent list of games from Steam. The Shield TV is powered by the NVIDIA Tegra X1 processor and comes with HDMI pass through for easy transfer of audio to your home theater or other connected devices.
All this aside, the Shield TV also runs Android under the hood. This means it's compatible with several thousands of apps that you would find everyday on the Google Play Store.
The Shield TV also works with Alexa, so you should have no problem shooting voice commands or teach it some new skills while you use it. Since gaming is a big part of the experience, the Shield TV is fully compatible with gamepads and joysticks. NVIDIA even sells a few of them as part of a bundle which is definitely worth checking out.
It supports 4K HDR by default and comes with features like Dolby Atmos and DTS-X to significantly enhance its audio performance. It is recommended to pair this with a compatible Alexa device like the Echo Dot or the standard Echo speakers to control every aspect of your smart home including switching on lights or glancing through live cameras set around your property. The Shield TV is a device made for the future and you can expect to receive timely updates as soon as they're made available by Google.
The Shield TV comes with a standard IR remote along with the console while you can add a dedicated gaming controller for an additional fee. This comes recommended from experts and users alike and is a must have if you're going to experience some of the gaming that we have mentioned above.
The NVIDIA Shield TV is only available in Black, but the fact that it has trendy green accents makes it stand out from the crowd. The device features two USB 3.0 slots to let you add your storage devices or external hard drives with relative ease.
2) SkyStream 3
This streaming box probably needs no introduction as it is one of the newest and perhaps the best of the lot. Following the success of the SkyStream 2, this particular streaming box has all the bases covered, be it streaming or casual Android gaming, the SkyStream 3 can do it all.
One area where it shines over something like a Chromecast or an Apple TV is with the fact that it can support native 4K content by default. While this is no longer a rare feature, it's baffling that some of the popular streaming boxes out there are missing out on this feature.
With access to over 500,000 apps out of the box, you can do pretty much everything you would on an Android device, but on a much larger screen. It also supports live TV thanks to services like SkyStream TV, Sling TV, Hulu Live, ESPN+, along with dedicated sports apps for NFL, NBA, NHL, and more.
Since this is a streaming box, it is imperative to have an internet connection. You can either use a Wi-Fi connection or just plug in an ethernet cable to get going.
Once you have unpacked the box, it's as easy as plugging in the power adapter and turning on the SkyStream 3 to get access to all the features we've mentioned above. Access to live TV channels and content might require an additional subscription, however, so be sure to check with your provider for additional details.
In addition to enjoying content over the internet, you can also plug in a compatible hard drive or even a microSD card to view content on your television.
While using local channels is not possible by default, you can consider getting a Mohu antenna to get local channels for free and it can also offer a range of up to 65 miles.
My favorite feature of the SkyStream 3 is the fact that it's extremely portable, making it easy to carry around or simply use it on another television in your home.
If you have a home theater system at home, you can use the HDMI pass through feature or simply pair over Bluetooth (for compatible devices only) to enjoy the full media experience. This is the best option to consider if you're looking to cut the cords and go completely wireless at home.
The SkyStream 3 comes with a dedicated IR remote as well as an HDMI cable to help you get started right away. It's only available in Black, so there are no color options for the users here.
3) Amazon Fire TV Stick 4K
Amazon's Fire TV Stick 4K surely needs no introduction as you've probably heard plenty about it already. But for those unaware, this is an extremely portable and light Android TV box (or stick) that can be plugged into any HDMI capable television at your home.
This small device consists of all the sensors necessary to let you stream content wirelessly. Once plugged in, the Fire TV Stick lets you add multiple streaming services, including the likes of Netflix, Hulu, and Prime Video (default app).
What sets apart the Fire TV Stick 4K from the competition is the fact that it supports 4K Ultra HD, Dolby Vision, HDR, and HDR10+ out of the box.
Since this is an Amazon product, it also comes with Alexa built-in by default. This means you get access to voice commands and skills that can be learnt overtime. Given that there are simply too many skills to learn depending on the app you're using, we're certain you won't run out of them quickly.
One caveat with the Fire TV Stick is that it comes with onboard storage for storing apps and their data. But thankfully, the Fire TV Stick offers the most storage among contemporary streaming sticks, so you're in very good hands here.
This particular product successfully replaced the Fire TV, which Amazon stopped selling in anticipation of the Fire TV Stick 4K's arrival. Although it runs Android, you won't have access to the regular suite of Play Store apps.
This means you will probably have to make do with the apps that are found on the Amazon Appstore. But considering the kind of apps that Amazon offers by default, you will definitely not miss Play Store apps here. The Fire TV Stick is available in a solitary Black color with no other variants to choose from.
Customer reviews for the product are fairly positive, so you can buy this product with confidence. It's quite a game changer in the industry and is surely giving small devices like the Chromecast a run for their money.
4) Amazon Fire TV Cube
If you thought Amazon only made one media streaming box with Android, well, you're wrong. The Fire TV Cube is a fantastic offering with the goodness of Alexa and a whole lot more. It's basically a bigger and improved version of the Fire TV Stick, but it doesn't take a lot of space on your desk either. It comes with eight microphones in total, which means it can pick up voice commands in any direction.
It is also designed to listen to your commands from a distance, so you're probably not going to have a tough time getting your commands in, even if you're in a different room. Naturally, the goodness of Alexa also allows you to turn on smart appliances around you, meaning that you can theoretically adjust your thermostat or even the lighting of your home with just a few commands.
Now for the device itself, the Fire TV Cube can play content in 4K UHD assuming your TV supports it. It also supports HDR and HDR 10 content by default. Thanks to providers like Netflix as well as Amazon's own Prime Video (some content supports Dolby Atmos), there's no dearth of high-resolution content to enjoy. The device also comes with a built-in speaker that lets you get quick alerts for weather and other queries even if you don't have a speaker connected.
Thanks to Alexa, the Fire TV Cube is always learning new skills and adding it to its repertoire, so it will certainly be smarter overtime. Naturally, the Fire TV Cube also comes with the handy Alexa Voice Remote which can work as a magic wand with Alexa skills. It's handy when you simply want to scroll through the Fire TV Cube and look for your favorite content.
Once you plug in the Fire TV Cube to your HDMI television, you simply have to follow the onscreen instructions to get started. It is recommended to keep it slightly away from your television speakers or home theater system in order to avoid confusing Alexa. If you've got this under control, using the Fire TV Cube is a breeze.
5) T95 S2
Now that we've spoken about the popular Android TV boxes in the market, let's speak about some of the underrated products that probably don't get the recognition they deserve. Starting with the T95 S2, well, this Android TV box has all the features that you could ask for. It runs Android 7.1 out of the box, and comes with 1GB of RAM and 8GB of storage.
It also comes with 2 USB ports as well as an HDMI port, so you can connect peripherals like keyboard and mouse while also plugging it into your television. The UI is very user friendly and since it runs Android, you can run any app that you will find on the Google Play Store.
It also comes with a dedicated remote control that lets you control each aspect of the set top box. This, when combined with a keyboard and mouse can make for a desktop like experience. Even better if you're planning to do some casual gaming on this device. However, since the hardware is slightly under par, it might not be suitable for graphics-heavy titles on the Play Store. But given the fact that it rusn
However, the T95 S2 supports 4K resolution playback, so you're good to go with Netflix and other content providers. The remote that is supplied with the S2 comes with all the standard Android controls on board, so you're well at home here if you've used an Android smartphone or tablet before. There's no word on software updates, but since it runs Android 7.1 on board, you're covered for a couple of years at least.
This is a slightly more advanced version of the Android TV Box we discussed above, which means you get better hardware and performance from this product. It works on Android 11.0, so you're getting one of the most recent versions of Android here. In the hardware department, this offering packs 2GB of RAM and 16GB of onboard storage.
There are two USB 2.0 and 3.0 ports with the former letting you add a keyboard or a mouse as you see fit.
You can also add an external hard drive for added content, which can be handy if 32GB of storage is not sufficient for you. It's pretty straightforward beyond that point, and you connect it to a television or a monitor using the HDMI port.
This in turn gives you access to 4K and 1080i/p resolution content as well, which will significantly enhance your viewing experience. But be sure to check your television for compatibility. Content can be found almost everywhere including on sites like Netflix, Hulu and Amazon Prime Video.
It also comes with a standard TV remote with Android controls on board, so you'll get familiar buttons to work with here. The remote also comes with a voice search button on board, which is surely not as great as Alexa, but will still get the job done. It uses a quad-core 64-bit CPU which helps open the apps fast and thanks to the amount of RAM on board, you will probably not experience any lags while switching between multiple apps.
7) YAGALA T95Q
This is also one of the newer Android TV boxes on the lot and runs Android 8.1 Oreo out of the box. In terms of hardware, this product by Yagala is well packed, which makes for a perfect combination when taking the software in mind. So what are you getting with this attractive Android TV box?
Well, it comes with 32GB of onboard storage coupled with 4GB of RAM, which is plenty for a home entertainment box such as this. Thanks to the fact that it runs Android, you can also access the Google Play Store here, opening you up to a whole new world of apps and games.
It's pretty much like any Android smartphone or tablet, but with the added advantage of using it on the bigger screen and also adding peripherals of your choice.
Yes, you can add your own keyboard or mouse using the onboard USB slot or even via Bluetooth, so there's really no limit to how you can use this convenient machine. It also comes with support for 4K UHD content out of the box, so if you're a subscriber of Amazon Prime Video or Netflix, there are some surprises in store for you, especially if you haven't experienced content in 4K on the television.
It features a powerful quad-core CPU on board, which means it can run faster than a few rival offerings in the market. There are a wide array of ports on the back of the device, which is probably hard to imagine given the design. This includes a TF card port, an ethernet port, as well as an optical port.
Complementing this beautiful set top box is an equally attractive remote control button which lets you control almost every aspect of your set top box. It has the standard set of Android controls, so you're well at home here if you've used an Android device before.
Given the kind of features it's packing, it's no surprise that this product is highly rated by the customers. This also explains why it's rated as "Amazon's Choice" which is an honor that not all products get.
8) MECOOL Android Smart Box
This is a slightly cheaper offering which doesn't come with some of the fancy features that we talked about above, but will definitely suit a large bulk of the Android TV population. It comes with two USB 2.0 ports, a TF card port, as well as an HDMI port, so it's easy to connect with your TV or monitor. Furthermore, you can add peripherals such as keyboard and mouse, allowing you to operate it pretty much like an Android computer.
As you would expect, it also comes with a dedicated remote with all the handy controls on board. It comes with a quad-core CPU on board, so you're getting high speed performance despite this being a lower-end model. In terms of raw hardware, you're getting 2GB of RAM and 16GB of storage on board. But the limited storage isn't necessarily a problem given that it comes with the aforementioned TF card slot.
One thing you'll notice about this product is that it's fairly small in comparison to other Android TV boxes. This means it can blend in well with practically any decor. If you have a large entertainment area in your house, it's going to be pretty easy to conceal it.
This box also supports HDR content, so the movies and TV shows that you watch will have better detail compared to standard titles. The company offers a 12-month warranty with this product, so you're getting full value for your money with this offering here.
This particular Android TV box runs on Android 8.1. It features a powerful Quad-Core 64 Bit CPU that's faster than most Android TV boxes out there. It comes with 2GB of RAM, . There's 8GB of internal storage.
The product description mentions that apps open and function pretty swiftly, which is probably due to the fact that it runs Android 8.1 on board.
This particular offering comes with its own remote control as well, with enough buttons to confuse a new user. However, if you just focus on the core Android controls and strictly follow the onscreen instructions, there should be no problem.
This device also supports 4K HDR content by default, although this is dependent on your television or monitor as well.
Amazon recommends this product among Android TV boxes, so you're probably in good hands here. The company doesn't offer any color options for this product, so you're limited to getting it in the standard black version.
10) Kingbox Android TV Box
This Android TV box is also on the low-end of the spectrum, but one bonus addition here is Android 8.1 Oreo. This means you will have access to all the standard Android features including the ones you probably see on the recent Pixel phones. It comes with an SD card slot and three USB ports giving you enough freedom to add a keyboard, mouse, an external hard drive or a standard SD card with media content on board.
It comes with H.265 hardware decoding which saves up to 50% of your bandwidth, making it ideal if you're living in a limited data environment. However, if you're using this primarily for streaming, you might want to consider upgrading to an unlimited data option. It connects with the television over HDMI and also supports 4K HDR content by default.
However, 4K content is sparsely available online, but you can find good content on Netflix and Amazon Prime Video.
One caveat here is that only SD cards of up to 32GB are supported here, so you are probably better off with an external hard drive or something here. There are no onboard controls, but the company supplies the product with a standard remote control complete with Android controls, which will be familiar to most users out there. It has a single LED status indicator on the box which can tell you if the box is turned on or not.
The beauty of Android TV boxes is that it supports Google Play, allowing you to install apps and games of your choice. It comes with 2GB of RAM and 16GB of onboard storage, which isn't much to begin with, but thankfully the external connectivity options help greatly with the limited storage
11) EASYTONE Android 7.1.2 TV Box
This is an extremely portable device capable of performing on par with some of the higher priced offerings. Since it comes in a small form factor, it's easy to think that this is a low-end offering, but you would be wrong.
The Easytone Android 7.1.2 TV box is packed with features as you will soon learn. To start with, it comes with Android Nougat as you've probably guessed by now. While this isn't the latest version of Android by any measure, it will still get the job done with flying colors. You can use the Google Play Store to download apps and games as you see fit.
As for storage, the device comes with 8GB on board accompanied by 1GB of RAM. While this is not enough by modern standards, the fact that it comes with an SD card slot and two full USB ports means that you can add your content with relative ease through an external hard drive or a USB flash drive.
The USB ports also facilitate the connection of a wired keyboard as well as mouse, so you can turn this into a full blown computer if you have a big enough television. Since this runs Android, you get all the goodness of Android, including a web browser, so there's never going to be a dull moment with this product.
It also supports 4K resolution content by default, so watching those high definition Netflix titles has never felt better. Despite the low RAM and storage, it runs a high-powered quad-core processor which can keep the apps running without a hitch. The device has a small monotone display on the front which can display the time and other details pertaining to your system. It's only available in one color though, which is probably the only negative here.
12) Pendoo Android TV Box
This is a fairly simple product that gives you exactly what you want in an Android TV Box. It's slightly bigger than usual contenders, but that's not necessarily a bad thing. In terms of onboard features however, the Pendoo offering is well packed as it comes with 2GB of RAM and 16GB of storage. But don't let the lack of storage be a negative as it comes with a microSD card slot, which allows you to add cards of up to 32GB. It also has 2 USB ports on board, which allows you to add a keyboard, mouse or an external hard drive.
Interestingly, this Android TV box also supports 4K high resolution content, so in addition to adding your own favorite content on board, you can also use this with 4K content on Netflix as well as Amazon Prime Video. It also supports HDR10, so as far as watching media content is concerned, you're well covered.
It comes with a quad-core 2 GHz processor on board, so running heavy apps and games shouldn't be a problem with the Pendoo Android TV box. As is the case with any Android TV box, this one comes with a dedicated remote control as well.
What I personally like about this particular offering is the fact that it doesn't have too many controls to complicate the user experience. It has the standard set of Android controls like back, home etc along with the usual controls to change the program increase the volume and so on.
The box connects to your television through an HDMI cable, with a cable offered with the retail packaging. This particular model was designed for 2020 which is why you get the upgraded RAM here as well as the storage. Needless to say, this particular offering is massively popular with the masses, which is probably why it's rated as Amazon's Choice among Android TV boxes.
This is a pretty advanced Android TV box that's recommended for anyone who requires a powerful set top box to do some moderate gaming while also not compromising on its media credentials. This set top box supports HDR10+ as well as 4K resolution videos, so if you have any movies with you which cannot be played on a conventional set top box, this is definitely meant for you.
This particular offering is well packed in the hardware department as well. It comes with 4GB of RAM on board accompanied by 32GB of storage. It also comes with a USB 2.0 port and a USB 3.0 port for peripherals and high speed data transfer respectively.
It comes with an HDMI port for connectivity with television while the company even supplies an HDMI cable along with the product, so you're good to go as soon as you unpack.
The best part of all is the fact that it runs Android 8.1 Oreo out of the box, so all new games and apps will be compatible with this product, thanks largely to its hardware credentials. It has a small display on the front which doubles as a status indicator, telling you the time of the day as well as connectivity information. It's fairly expensive right now, which is understandable given the hardware it packs underneath.
14) RBSCH MX Pro+
This particular product might not look like much, but is still highly capable thanks largely to the hardware it's packing under the hood. It runs Android 9.0 that certainly get the job done comfortably. It comes with Google Play Services, which includes the Play Store, so you have access to all the Android apps you can think of.
It comes with 2GB of RAM and 16GB of storage, which can be further expanded with the help of a microSD card. Luckily, the manufacturer also provides three USB slots allowing you to add a keyboard, mouse or even storage devices like an external hard drive to play media directly on your big screen.
It also comes with Bluetooth 4.2 on board, which also allows you to connect your wireless headphones or wireless keyboards/mice etc. I recommend using wireless peripherals so you have access to the USB slots at all times.
Best of all, this product supports dual-band 2.4G/5G Wi-Fi which gives you optimum speeds with compatible routers.
Streaming content can require a lot of data too. Given the fact that this supports 4K content, you might run out of data fast.
This is an ideally suited Android set top box for anyone, and the best part is the fact that it comes with a free wireless keyboard. This also doubles as a gaming controller, so you're pretty well covered if you're looking to get some casual gaming done with this product. The company mentions that you can change the color of the keyboard as you see fit, which gives it a distinctive edge over the competition.
It comes with a pretty decent hardware setup on board, while the company doesn't specify the hardware on board, it seems like this device comes with at least 8GB of storage and 1GB of RAM. While this doesn't seem like much on paper, it's surely not the worst either. Luckily, the lack of storage isn't a concern, as it comes with a single USB 3.0 slot that can allow you to pair an external hard drive to enjoy media content at your leisure.
The supplied keyboard/gaming controller runs on Bluetooth, so you're free to add your own Bluetooth keyboard or mouse as you see fit. It also comes with a microSD card slot (up to 32GB), giving you a different avenue to enjoy media content on the Android TV box.
There's also an SPDIF port along with ports for LAN and IR recording port which is pretty decent. However, the lack of enough USB connections is somewhat of a letdown, but considering the price that the manufacturer is selling this for, we can easily look over this.
It comes with an auto sleep and auto wake mode to keep energy efficiency down to a minimum. This set top box runs Android 7.1 out of the box but the company mentions that updates are offered over the air through the server. For the device that it is, however, you're probably not going to face any problems with software given that it is compatible with most apps available on the Play Store today.
Much like every other Android TV box, this one too comes with a remote which has all the controls you would expect, including the standard set of Android controls that you are probably familiar with.
Verdict on the Best Android TV Box
A TV is a quintessential part of most homes. We like watching the news on the TV or maybe just catch a movie or two. However, very few users consume television content the way it was before. Thanks to the emergence of streaming services, things have become significantly better for customers with plenty of choices on offer.
While some new televisions offer the ability to stream content directly from services like Netflix and Amazon Prime Video, some older TVs don't. This is where HDMI compatible streaming boxes come into the picture.
There are multiple choices for the customers when we talk about streaming boxes, including the platform that's most suited for you. One particular mobile platform that's popular among streaming boxes is Android. These devices are known simply as Android TV boxes and are available in abundance today.
While there are so many competitive products to choose from, it always comes down to one thing – personal preference. If you're in the market for something that is the best in the market, the NVIDIA Shield TV is an excellent purchase, especially considering the fact that it also comes with a gaming controller bundle as well as some exclusive games courtesy of the good folks at Steam.
For anything else you want to try out, we've spread out an expansive list of products that are worth checking out. I personally recommend the Fire TV Stick for its versatility as well as the support that Amazon offers. The fact that it supports Alexa is also a big bonus. If However, it leaves out some crucial features like the ability to install standard Play Store apps on the device, while the lack of storage also remains a concern. That's the beauty of the world of Android TV boxes as there are so many options to choose from that you can almost get lost with the choices.

* If you buy through links on our site, we may earn an affiliate commission. For more details, please visit our Privacy policy page.