Some devices are fine with Wi-Fi connection while others work best with a wired connection, but there are options for modem router combo for Comcast. So which should you buy for your place, a modem or a router? And what will happen if you decide to upgrade your gadget? Will you buy a newer internet device for that too?
* If you buy through links on our site, we may earn an affiliate commission. For more details, please visit our Privacy policy page.
These are the question that confuses most of the user, and then they end up going with what their Internet Service Provide suggests them. It may seem an excellent product, but it's just isn't? Because you will be paying your ISP a lot more than required.
The modem router combo for Comcast they offer mostly doesn't have much value, and you get stuck with it.
However, all these incontinence is avoidable with a researched and planned purchase of the router. Many devices can serve both as a router and a modem. These combo boxes give you the flexibility to switch from a wired connection to wireless in a snap of a finger.
But, before we dive into the actual modem router combo for Comcast, there are a few things you should know about them first.
Hardware
Like all the smartphones and laptops, routers too, need some space to store data and a processor for multi-tasking. Smart accessories of your place will require continuous connectivity and the router will have to remember all of them. It will also need storage for storing user data like in name and password.
Now, if you plan on using this router for gaming or streaming purposes, just think that how a single core processor will handle the fat transmission you need. So, check your internet usage needs and find a router that can handle that speed.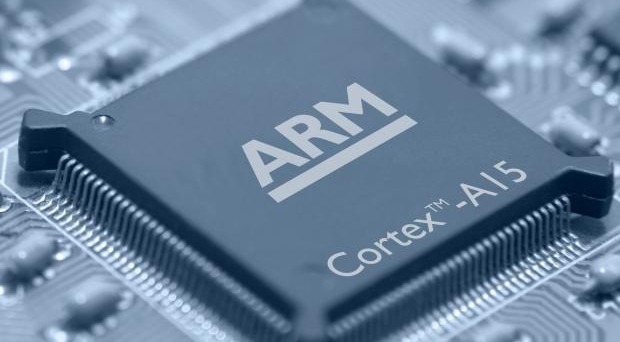 The number of antennas will decide how many points of receiving and transmission will be there. The older router generally came with two antennas which were fine for communication of that time but not for the present world.
Apart from the quantity, the standard of these antennas and the chipset will also have a drastic effect on speed. There are many standards for the standard 802.11 type adaptor. There are the G type, N-type, B-type and a lot more. The latest of them is the AC and AD-type adaptors, but you can also go for the N-type. Both of these come with MIMO technology and use separate antennas for better performance.
Not all your devices can work the latest technology, so consider their compatibility before the final decision.
The internet connection works with the variants of two frequencies, 2.4GHz, and 5GHz. The single band routers support the 2.4GHz frequency while a dual band can work with both frequencies. The thing is the 2.4GHz is somewhat slower than the 5GHz transmission. A dual-band router uses both these frequencies simultaneously, which increases its working speed and connectivity.
However, it's not always necessary to buy a dual-band router; it all depends upon your location. If you live with very few internet users, the single band variant will work fine whereas if you live in a denser area, do get a dual-band variant.
There is also a third router type that works with triple bands, buts it's somewhat rare. Only a handful of manufacturers provide the routers that are compatible with 6.0GHz.
Transmission Speed And Range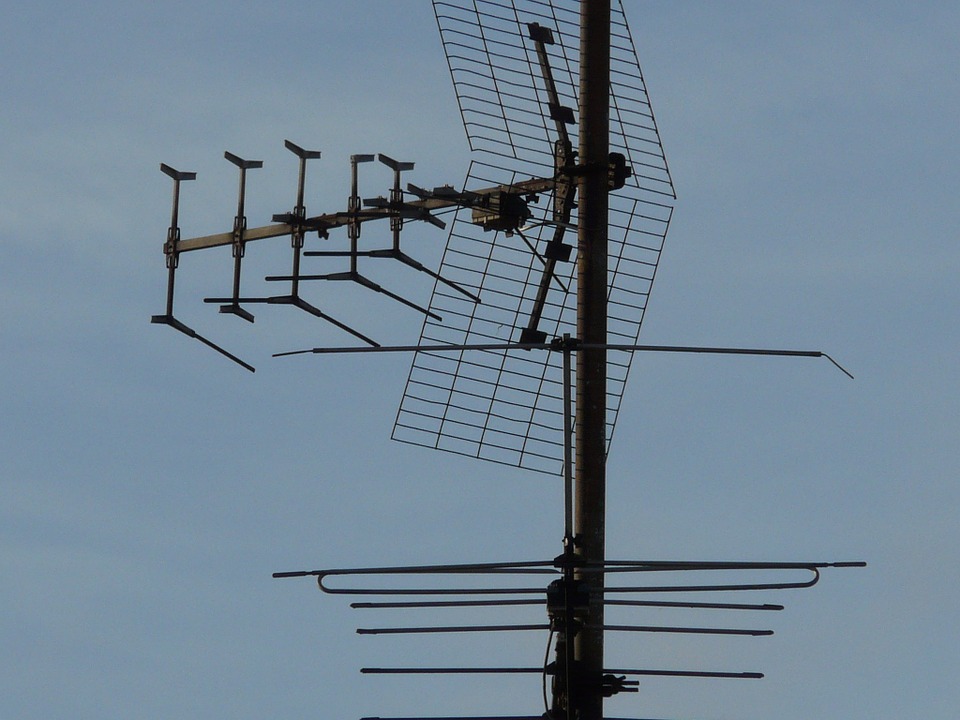 This one is the most apparent specification to check. Imagine getting a router that receives the speed of 1GB/s from the service provider and supplies 100MB/s. You will probably spend more time watching at that loading screen and paying a high amount for it.
Moreover, if that router somehow starts to give a decent speed but you have to sit on the top of it. Well, that's not how anyone would like to spend their gaming time. So find a device that can cover your whole place or at least the required part and can unlock full potential for the received transmission.
You will find a lot of modem router combo for Comcast which can provide all these features at the same place. There are some products like the following 9-routers that will fit in your home and requirement without any hassle. So, do consider them.
Nighthawk AC1900 is a considerable modem router for any user who is more focused on speed. This NetGear device is ideal for 4K streaming gaming and a lot more.
It comes with 24 downstream channel and DOCSIS 3.0 technology for faster transmission. Though the modem does not support Gigabit speed, it still provides 960Mbps which is close enough. As for the Wi-Fi speed, it is according to the AC1900 standards. You can expect 1.9Gbps of Wireless connection speed for it. Moreover, it is a dual-band device that and you will get seamless and reliable connection speed all the times.
Further, the router comes with a powerful 1.6GHz processor which can handle high-end gaming without any issue. It works on the latest AC standards for transmission, and there won't be much compatibility issues either. As for the range, the modem has Beamforming+ technology that extends the connectivity range and eliminates dead spots.
Additionally, this device has a dedicated Genie app that lets the users control and set it according to their will. If you have growing kids, there are options for content filtration that you might like.
If you are looking for a powerful router that can work with both IPv4 andIPv6 networks, your search ends with this Motorola device. The Motorola MD1600 follows the AC 1600 standards and has almost every feature that you will need for your place.
The device comes with 4-Gigabit Ethernet ports that contribute for a high-speed and more reliable connection. Its chipset makes it compatible with both 2.4GHz and 5GHz frequencies that make it an excellent option for high-speed video streaming and gaming. There are 3X3 antennas for the 5 GHz processing and 2X2 antennas for 2.4GHz, so you won't have to worry about connection drops. Moreover, the device works with IEEE 802.11 N, AC, G and B protocols which means you can connect almost all the smartphones, computers, HDTVs, Tablet and gaming sensor with it.
Additionally, Motorola packs its device with advanced security systems and protocols. This particular modem router combo for Comcast has WPA and WPA2 security with build in Virtual Private Network capabilities. It also has an advanced firewall for extra convenience.
If you need a low budget yet full features router and modem combo, Netgear's C3000 is just the products for you. This modem is a perfect blend of quality, technology, and value.
For the input part, C3000 have two high-speed Ethernet port and a coaxial cable port. There is also a USB port in case you need to connect a hard drive or pen drive for streaming purposes. The wireless part of this device works on the IEEE 802.11B/G/N standard with 2.4GHz frequency. Moreover, it has 8-downstream and 4-upstream channels and DOCSIS 3.0 technology. You can expect up to 340Mbps from its cable connection and 300Mbps from the Wi-Fi.
The unique part of this modem is its USB port. Once you connect a storage device and configure it, this router will provide you wireless control for it. The router also has hassle-free options for adding other devices like iPad, tablet and smartphones or computers. There is a dedicated push button for WPS.
Additionally, NetGear has loaded this device with high-level wireless WPS and WPA2 security protocol to ensure user safety and privacy. The device has an active defense for preventing phishing and also lets you limit the access, for kids and guest.
Whether you need a router for professional gaming or casual surfing, Netgear will always have the best product for you. Their routers including the C6250 are just unmatched in terms of performance and reliability.
This model works with AC1600 standard and is fast enough for seamless streaming and gaming. There are 16 downstream and 4-upstream in the router. It also has an integrated DOCSIS 3.0 system for high efficiency and low disturbances. Moreover, it's a dual band router that combines the speed of both 2.4GHz and 5GHz for better streaming and surfing experiences. The user can expect a rate of up to 680Mbps from this router. It's not the fastest device, but it's the only full-featured Netgear product in the low price range.
Further, C6250 have two high-speed Ethernet ports that come in handy for wired gaming. There is also an 802.11AC adaptor which offers seamless connectivity and extended range. You can use this router for a large property without the hassle of dead spots and connection drops.
Additionally, like all other Netgear routers, this modem router combo for Comcast is also known for its advanced security features. The router works with the Genie Application software that you can use to apply and edit the security setting. The application also lets you create a separate network for guest and apply filters to restrict access to certain websites.
No one wants to spend a part of their busy day figuring out about the installation of a modem. It's boring and sometimes needs some research for the proper steps to install the routers. ARRIS SurfBoard comes really handy for these types of situations.
This modem works with DOCSIS 3.0 with a high-speed output of 686Mbps. It has 4-high-speed gigabyte ports for this speed. As for the wireless part, the device uses a standard 802.11 AC wireless adaptor. It has 16 downstream channels and 4-upstream channels which ensure that the user gets seamless connectivity. Moreover, this router combo is a dual-band device. So, whether you use it with a smartphone, tablet, Macbook or any other device, there is no chance of connection failure.
Further, Arris has built the router according to AC1900 standards. It is compatible with both IPv4 and IPv6; you can trust it for a wide range and nearly constant connection speed. The beamforming technology of the router further adds to the performance.
Additionally, the device works with all the major US service providers, and you can save a lot of extra investment with it.
The newly launched Motorola MG7700 is an excellent router in terms of both value and performance. It provides the user with all the features that you can expect from a modern unit.
The modem has a long vertical design that easily blends with your office and home interior. The shape also helps it to get better airflow and eliminate most of the heat it generates. This improved ventilation along with the advanced safety chipset ensures that you can use the router without any performance decrement. Motorola has also installed a power surge and lightning protection system in this device.
As for the performance side, the router has certification for AC1900 wireless standards. It has 24 downstream channel with speed of up to 1000Mbps and 8Upstream channel with a yield of 146Mbps. Moreover, the device accepts both IPv4 and IPv6 type network that too for both 2.4GHZ and 5GHz frequencies. The modem also has a Power Boost features that help to deal with low signal and extend the coverage range. Moreover, it has Beamforming technology that focuses the signal strength towards the users rather than spread it. It also has 4-Gigabyte ports for wired connections.
Additionally, it has compatibility for Notebooks, smartphones, Amazon Echo, Google Home, Chrome cast, Roku, Amazon Fire TV, HDTVs, Apple TV, and game stations.
X10 is the fastest and the most advanced device that NETGEAR can provide you. It has some unique features that you will not find in any other Wi-Fi device.
This device comes with a mighty processor with a speed of 1.7 GHz that is enough to handle all a room full f device at the same time. The chipset is ideal for 4K streaming, surfing, VR gaming and all the other stuff that you throw on it. The main reason for its reliability is it's one of a kind triple band technology that supports 2.4GHz, %GHz as well as 60GHz bandwidth. Moreover, it has 10 lightning-fast Ethernet ports for instant access to NAS and streaming. Its MU MIMO technology further ensures that you get more extended range without dead spots and connection drops.
The 802.11 AD technology used in this device is ahead in every aspect and provides a speed of up to 4.6 Gbps. The rate further hit a mark of 7.2 Gbps, if you combine all the connections. The best thing is you are not stuck with one particular frequency; there are options to prioritize the band according to your preference.
The best feature that a device can offer is straight forward installation, ease of use, affordable prices and aesthetic design. This Netgear router and modem combo offer all of these along with many others in a single spot.
This Nighthawk comes with built-in Wi-Fi adaptor of AC1900 standard. For the wired connection, it has the latest DOCSIS 3.0 technology. The AC type Wi-Fi and the high-speed Gigabit ports are a clear indication that you won't face any type of internet connection drop problem with this device. The Beamforming technology further, ensures that you get a more extensive range and there is no dead spot.
This modem router combo for Comcast enables the user to run games and stream music without that annoying buffering or torn screen. It comes with 24 downstream and 8-upstream channels to maintain the speed. It also has full support for both 2.4GHz and 5GHz frequency connection. You can expect a rate of up to 1.9Gbps with this router and modem combo.
Apart from the internet part, this particular Netgear device has full support for VOIP services. There are 2-dedicated ports for connecting cables for IP based VOIP. There are also two USB ports that you can use for streaming files from your hard drives and pen drives. The USB ports also support almost all type of wired printers. Moreover, the combo box also has points for connecting consoles, Televisions, setup boxes, music players, and computers.
If speed and security are what you need then, this Motorola will never disappoint you in any way. This device is the most advanced Motorola router available in the market to date.
It combines the quality of high speed and Wi-Fi and serves them all in a rather compact form. The router looks somewhat same to the older models in terms of design and that a great thing. It stands in a vertical position, and you won't need much shelf space to place it. The heightened design also increases its surface area and airflow, making it less prone to overheating issue.
As for the performance side, this device comes with DOCSIS 3.0 cable modem technology and AC1900 standard Wi-Fi adapter. The wired connection works with 16 downstream and 4-upstream channels and reduces the interference to a minimal level. The four high-speed Gigabyte Ethernet ports also ensure constant connectivity.
Further, the Wi-Fi chipset is compatible with both 12.4 and 5 GHz frequencies, which means speed dropping isn't something you should worry with it. Motorola has also installed a Power Boost system in this router. This system amplifies the signals for a broader range and also ensures constant connection, which is very important for gaming and streaming works.
Additionally, there is Broadcom cable modem chipset in the box which provides security from the Denial of Service attacks. It also has circuits to prevent damages from lightning and power surges.
Next up, we have the Motorola MT7711. Designed to work on Comcast's XFINITY network, this modem and router combo will provide you with some extremely quick speeds and a reliable network. This one works on 2.4GHz and 5GHz bands, so you'll be able to use this on new and older devices.
This one even comes with two XFINITY Voice compatible phone ports. This model in particular is supposed to work on Comcast plans up to 400Mbps. One of the cool things about going with something like this is that you avoid the renewal fees entirely.
NETGEAR's CM500 is compatible with most major Internet providers. When you go to hook it up, the only thing you need to do is plug it in, and then call your ISP to provision and get it setup.
This one is best for cable provider plans up to 300Mbps. And just like many of these, the nice thing about the CM500 is being able to avoid rental fees from your cable company for a modem.
Verdict on the Best Modem Router Combo For Comcast
Making use of the ISP provided router or modem is fine, but buying one of your own comes with lots of perks. It gives the flexibility to decide the product according to your preference and internet usage needs.
The router your ISP provides have fairly low rent as compared to a buying a new product, but it pays off. You don't have the hassle of paying rent every time; once you get it, you are good to go forever. Moreover, if you ever try to switch the provider, you won't have to go through the hassle of getting a new router.
These are only some of the perks of buying a quality router for your place. There is a lot more that awaits you ahead. So, get one of these reliable routers and explore the world of internet and technology on your terms.
* If you buy through links on our site, we may earn an affiliate commission. For more details, please visit our Privacy policy page.