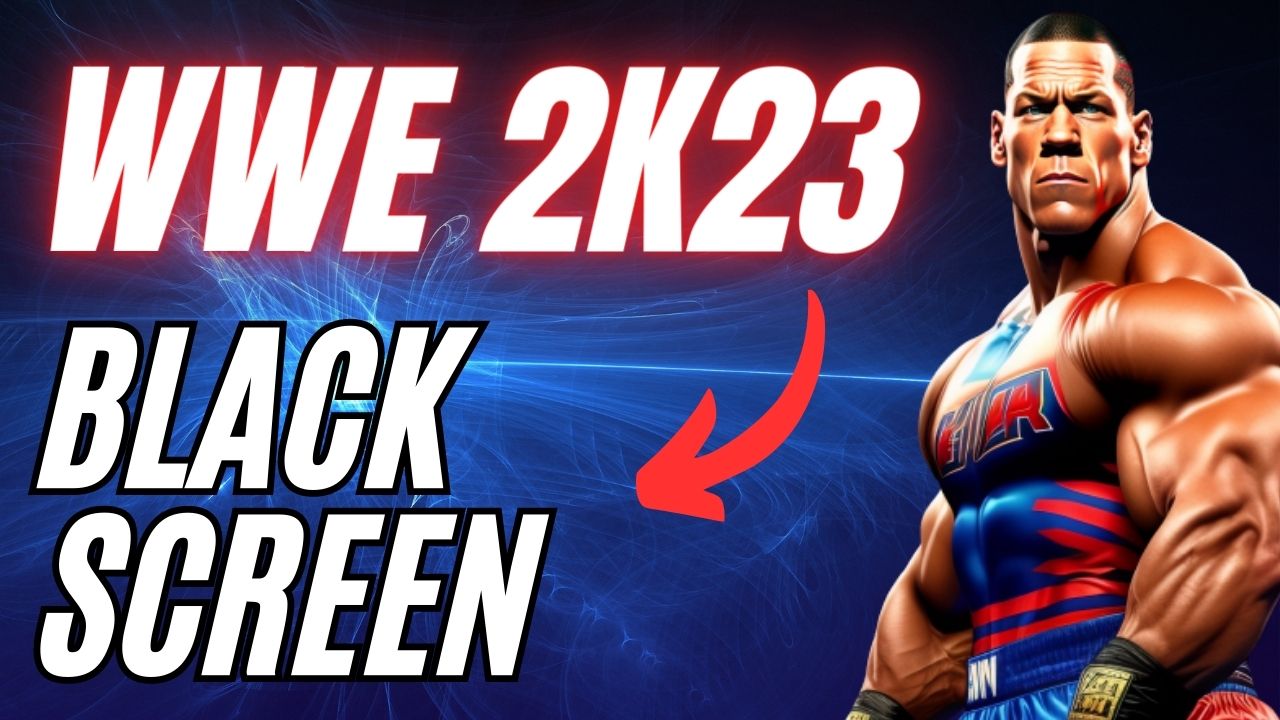 The WWE 2K23 game black issue on Steam can be caused by various factors, including missing or corrupted game files, hardware problems, or outdated graphics drivers. To fix this black screen issue, you will need to perform several troubleshooting steps.
WWE 2K23 is a popular wrestling game known for its impressive graphics and a wide range of WWE Superstars and Legends. Among its most anticipated features is the 2K Showcase, which takes players through John Cena's 20-year career. Players can take on the roles of Cena's most significant opponents and attempt to defeat him.
The game also introduces the WarGames mode, which allows for thrilling multiplayer battles with 3v3 and 4v4 teams in two enclosed rings with a double-steel cage.
For those who enjoy management-style play, the MyGM mode offers the opportunity to control a weekly show and compete against rival general managers for brand supremacy. With new match styles introduced for up to four players, there's plenty of excitement to be had.
In the MyFACTION mode, players can collect and upgrade cards of WWE Superstars and Legends, create their ultimate faction, and compete online for global domination.
Lastly, the WWE Universe Mode offers full control over WWE, including Superstar rosters, feuds, champions, and weekly shows. With a variety of immersive gameplay modes to choose from.
Fixing WWE 2K23 Game Black Screen Issue
One of the potential issues that you may encounter while playing WWE 2K23 is the game's black screen problem. This occurs when you attempt to launch the game through the desktop shortcut or Steam client, but nothing happens. This can be frustrating, especially if you're eager to play the game.
Fix #1 Check System Requirements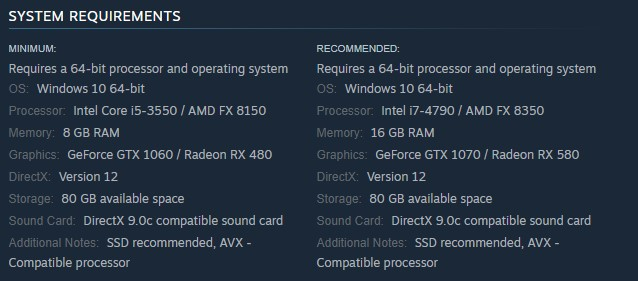 To start troubleshooting the WWE 2K23 game black screen issue, it is important to first ensure that your computer meets the minimum system requirements to run the game as specified by Steam.
Minimum Requirements
OS: Windows 10 64-bit
Processor: Intel Core i5-3550 / AMD FX 8150
Memory: 8 GB RAM
Graphics: GeForce GTX 1060 / Radeon RX 480
DirectX: Version 12
Storage: 80 GB available space
Sound Card: DirectX 9.0c compatible sound card
Recommended Requirements
OS: Windows 10 64-bit
Processor: Intel i7-4790 / AMD FX 8350
Memory: 16 GB RAM
Graphics: GeForce GTX 1070 / Radeon RX 580
DirectX: Version 12
Storage: 80 GB available space
Sound Card: DirectX 9.0c compatible sound card
Fix #2 Update Outdated GPU Driver to the Latest Version
Outdated graphics card drivers can cause these issues in the game. It is essential to update your video card driver to the latest version to fix the WWE 2K23 game black screen problem and enhance your gaming experience.
Updating Graphics Card Driver
Step 1: Simply type Device Manager in the search bar on your desktop and then click the Device Manager icon that appears in the results.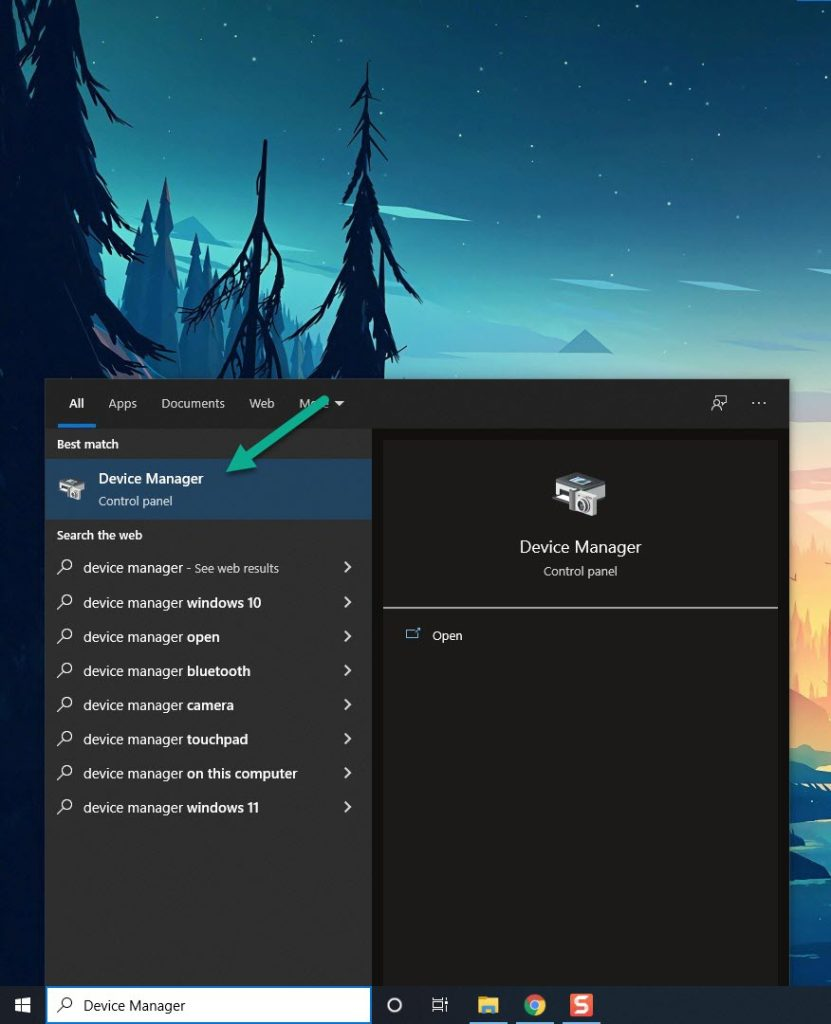 Step 2: Click the Display adapters icon.
Step 3: Right-click the dedicated GPU you are using to play the game and then select Update driver.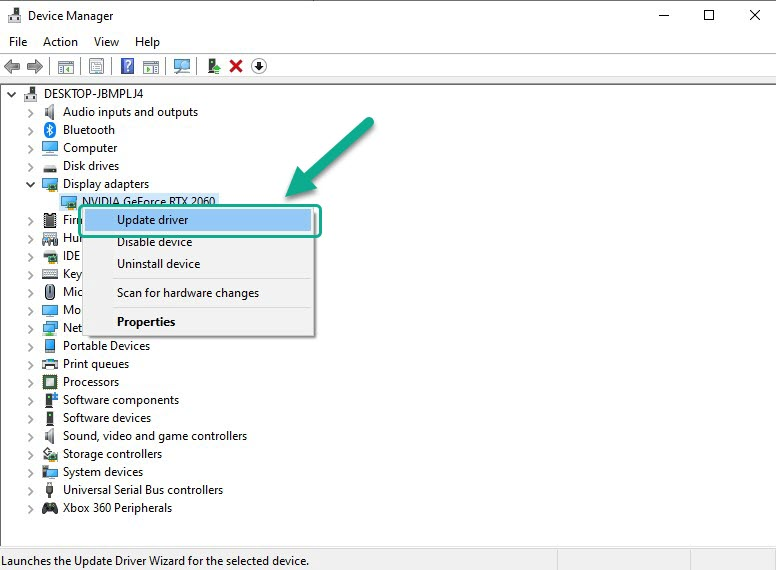 Step 4: Choose Search automatically for drivers. This will search online for any new drivers for several minutes and update GPU driver.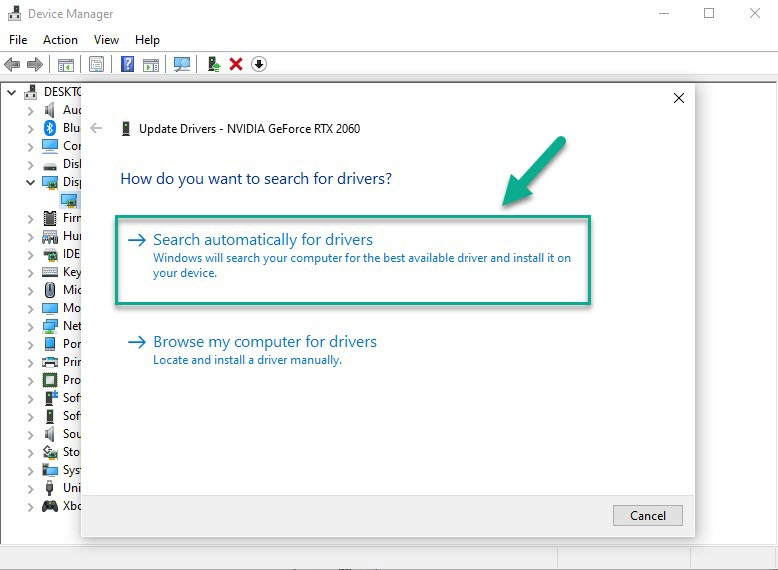 Fix #3 Disable Full Screen Mode
Enabling full-screen mode can cause the issue in WWE 2K23. This occurs because the game may encounter compatibility issues with certain display resolutions, resulting in a black screen.
Disabling Full Screen Optimizations
Step 1: Launch Steam.
Step 2: On your Steam launcher, click the Library tab.
Step 3: All your games are listed in Steam Library, find the game and right-click it then select Manage and click Browse Local File to open file location.
Step 4: In the pop-up window, select the game icon, right-click it, and click Properties.
Step 5: Click on the Compatibility Tab and checkmark the checkbox beside Disable Full Screen Optimizations.
Step 6: Click Apply and OK.
Fix #4 Verify Integrity of Game Files in the Local Files Tab
If you encounter a black screen issues while you play WWE 2K23, it may be due to one or more corrupted or missing game file. You can resolve this by opening the Steam client and checking the integrity of the game file in your library. This process will replace any missing or corrupted files causing the black screen problems by downloading new files from the servers.
Verifying game file
Step 1: Open Steam client.
Step 2: In your Steam launcher, click Library.
Step 3: Find the game then right-click the game your Library and select Properties.
Step 4: Choose the Local Files tab and click Verify integrity of game files.