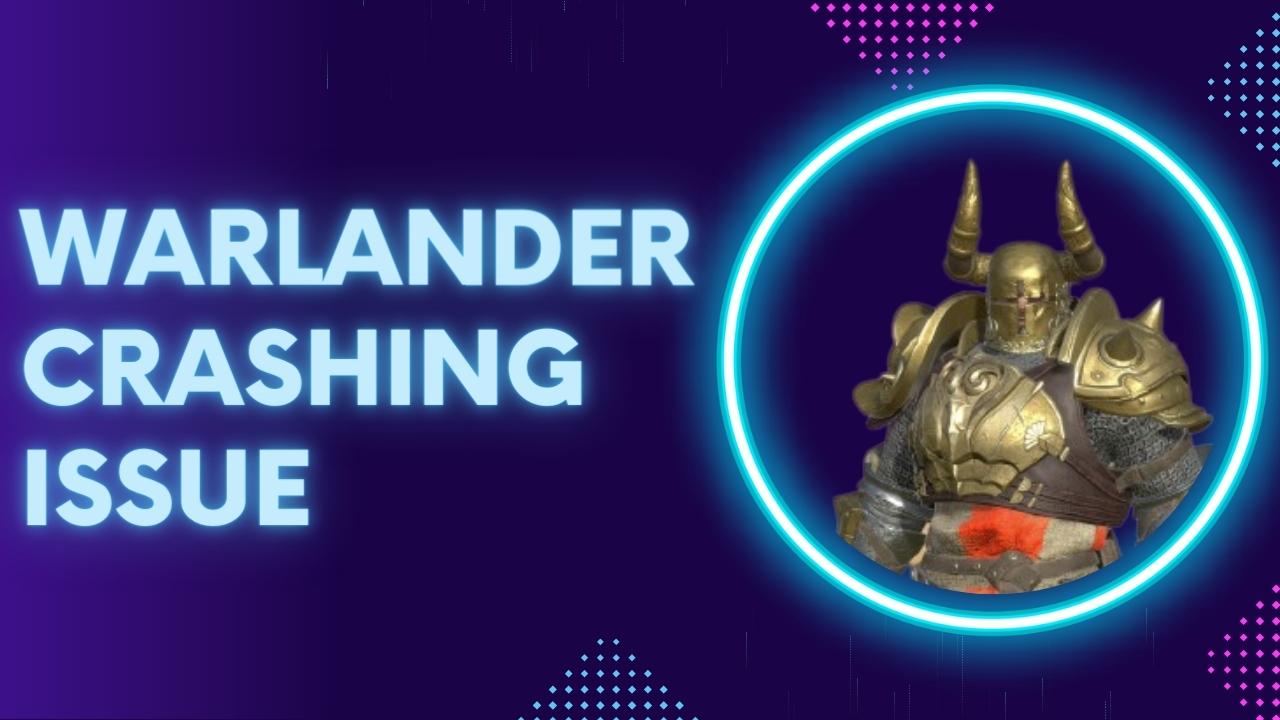 Warlander crashing on PC during gameplay can be attributed to various factors, including insufficient PC performance, game bugs, damaged game files, compatibility problems, and outdated graphics drivers. To fix this issue, various troubleshooting measures must be followed.
Warlander is an action-packed, multiplayer, third-person game that blends a medieval setting with fantastical items, abilities, and robots. The game features intense battles with up to 100 players, where players use the powers of warriors, clerics, mages, siege weapons, and spells to control the battlefield. To win, players must work as a team, defend their keep, and tactically invade the enemy's stronghold to destroy their core. With 2 Army Battle and 5 Army Battle modes, Warlander combines the tactical team fighting of a modern MOBA, the knockout gameplay of a Battle Royale, and a smooth combination of hack-and-slash and ranged combat with a touch of 4X-inspired diplomacy.
Fixing Warlander Crashing Issues
Warlander crashing on PC while playing can be a frustrating experience that ruins the overall gaming experience. Despite being a new game, frequent crashes are not acceptable. This issue can be inconvenient for players and prevent them from fully enjoying the game.
Here's all the recommended fixes for the issue.
Fix #1 Check Warlander System Requirements
To ensure a smooth Warlander gaming experience, it is important to have suitable computer hardware. Although you can play the game on a medium-spec desktop or laptop, it is crucial to verify if your PC meets the minimum system requirements for the game to run.
Minimum Requirements
Requires a 64-bit processor and operating system
OS: Windows 10 64-bit
Processor: Intel Core i5-7400 @3.00 GHz / AMD FX-6300 Six-Core
Memory: 4 GB RAM
Graphics: GeForce GTX 960, 4GB / Radeon RX 560, 4GB
Storage: 10 GB available space
Network: Broadband Internet connection
Recommended Requirements
Requires a 64-bit processor and operating system
OS: Windows 10 64-bit
Processor: Intel Core i7-8700 @ 3.20Ghz / AMD Ryzen 7 2700
Memory: 12 GB RAM
Graphics: GeForce RTX 2060, 6 GB / Radeon RX 5700 XT, 8 GB
Network: Broadband Internet connection
Fix #2 Update Outdated Graphics Driver
Outdated drivers can be a cause of Warlander game crashes for some PC users. To avoid this issue, it is essential to keep your video card drivers up to date. Installing the latest version of your GPU drivers can help improve game performance, resolve bugs and issues, and provide critical upgrades from the graphics card manufacturer.
Updating graphics driver
Step 1: Simply type Device Manager in the search bar on your desktop and then click the Device Manager icon that appears in the results.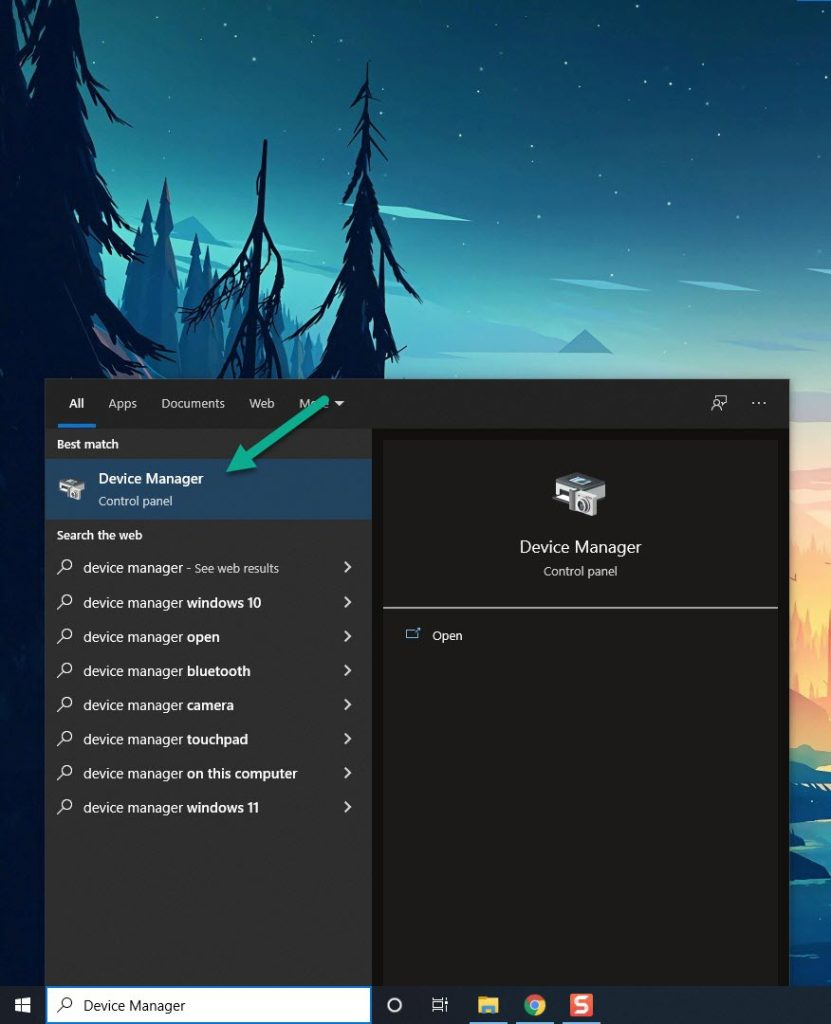 Step 2: Click the Display adapters icon.
Step 3: Right-click the dedicated graphics card you are using to play the game and then select Update driver.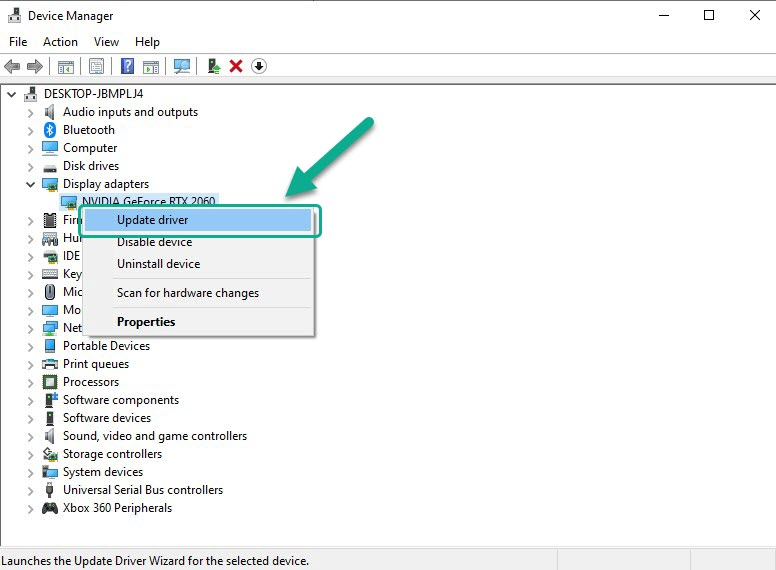 Step 4: Choose Search automatically for drivers. This will search online for any new drivers, automatically download it and install it on your computer.
Fix #3 Close Background Program
Other programs running in while playing Warlander can lead to frequent game crashing. To prevent this, it's advisable to close unnecessary apps and open the task manager to allocate more system resources, such as RAM and CPU, to the game.
Fix #4 Verify Game Integrity
The crashing issues in Warlander may be due to missing or corrupted files. The Steam client can be used to verify the game's file integrity. If any files are found to be missing or damaged, they will be automatically replaced with fresh ones from the official Steam server.
Verifying Game File
Step 1: Open Steam client.
Step 2: In your Steam launcher, click Library.
Step 3: Find the game then right-click the game in your Library and select Properties.
Step 4: Choose the Local Files tab and click Verify integrity of game files.
Fix #5 Reinstall Warlander
If all other troubleshooting measures have failed, uninstalling and reinstalling Warlander may resolve the crashing issue. Reinstalling the game will provide a fresh start and may fix any bugs or glitches.