They say the new iPhones could easily break the mind-blowing sales records posted by their forerunners, both for the first week-end of pre-orders and as far as total shipment numbers go, though of course that latter tally is much harder to forecast.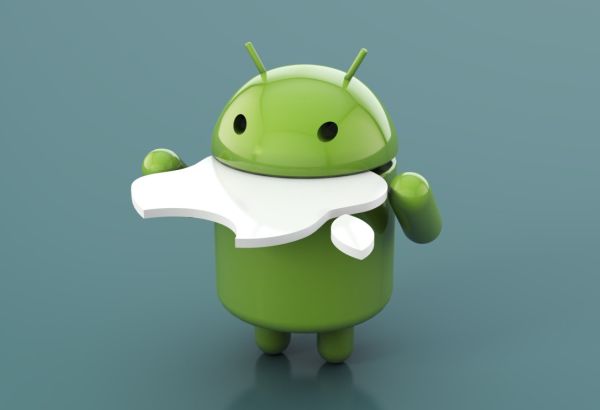 And why shouldn't they? Because they look identical to last year's 6 and 6 Plus models? Pfft, Apple could have repackaged the original 3.5-inch 2007 iPhone, and their clueless iFans would still be swept away by the "higher-res-than-ever" display.
Any other reasons you can think of possibly blocking the 6s and 6s Plus ascent to 100 million unit sales? Well, here's a very obvious one. The two aren't the best of the best in stores this year. Not even close, as we had relatively little difficulty selecting ten, count' em, ten Androids that are just better, and you can either already buy, or that should roll out before the holidays.
Disclaimer – the selection is extremely subjective and totally biased, but if you can't find at least one device that's objectively superior to the iPhone 6s and 6s Plus on the following list, you're probably an ideal candidate for a Jimmy Kimmel interview.
Why it's better: To sum up our recent 1,000+ words comparison in a phrase, it's nice to see Apple recover some lost ground in departments like photography or memory, but after years of stagnation, a radical revolution is needed to ensure a fair fight.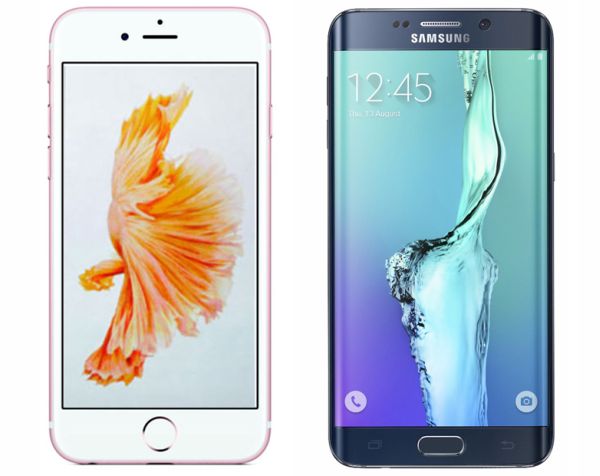 You know, a bit like how Sammy completely started from scratch when designing the S6 and S6 Edge, further polishing the looks of the already handsomest, swankiest, curviest gadget around. More to the point, the S6 Edge+ offers better specs, customizable software and an extra razzle-dazzle exterior at the price of a boring 16 GB iPhone 6s Plus.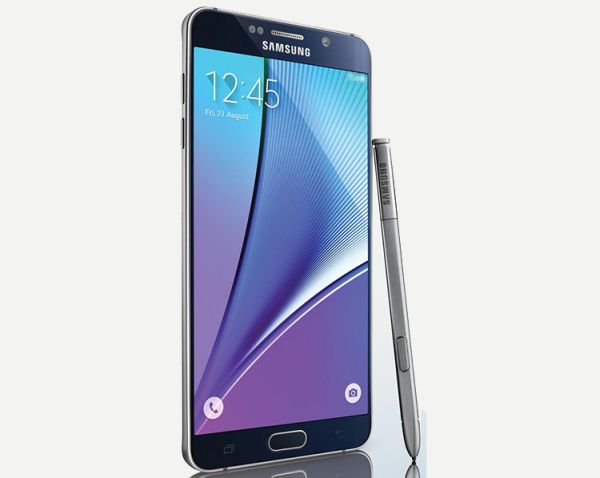 Why it's better: First of all, it bundles for free a stylus accessory Apple charges a ridiculous $100 for when paired with the iPad Pro. Number two, it targets those who may feel the S6 Edge+ design is a little tacky, eclipsing the iPhone 6s style thanks to a winning combination of metal and glass, as well as super-slim screen bezels, and aristocratic sharp corners.
Last but not least, it's a powerhouse, exactly like its edgy cousin, and it's sensibly priced, all things considered.
You'd have probably expected to see the S6 Edge, not the standard S6 make the cut here. But we wanted to also pick something genuinely affordable… for a flagship, free of distracting curves, S Pens, or other gimmicks.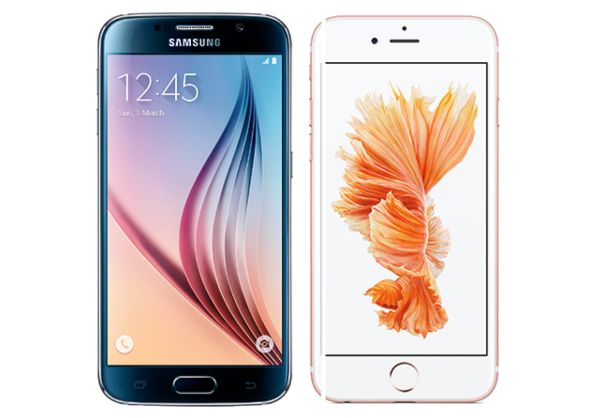 It's great the GS6 perfectly slots between the iPhone 6s and 6s Plus in terms of display diagonal too, illustrating the triumph of the Korean company's engineering efforts, as it's essentially just as tall, wide and thick as the rival 4.7 incher despite sporting a 5.1-inch Quad HD panel, and stellar battery endurance figures.
Sony Xperia Z5 Premium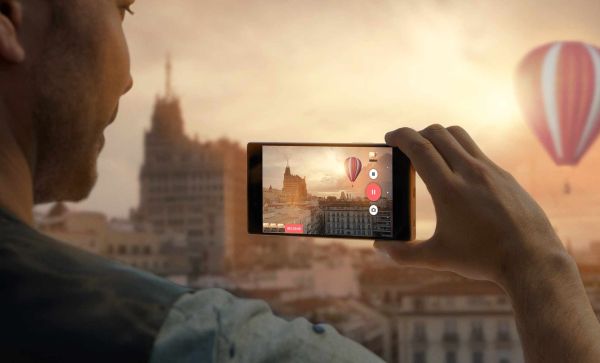 It may not be as impervious to water damage as you had hoped, it's not up for grabs yet, and most content is shown in 1,080p quality instead of 4K to save juice. Nonetheless, when it finally rolls out, the Z5 Premium shall humiliate Apple's newfound 4K video capturing capabilities by also playing the clips back.
Oh, yeah, and Sony has the greatest smartphone cameras in the world, with nearly twice the pitifully upgraded megapixel count of iPhone shooters.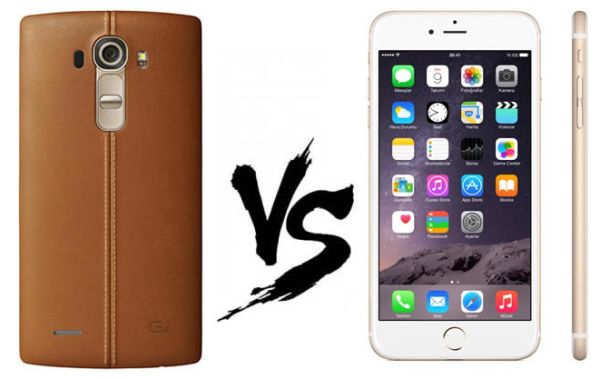 Why it's better: It's leather-clad and elegant in a retro, evergreen way, it's decidedly inexpensive, and yet, can still hold its own in a direct specification battle against the GS6 Edge+. Maybe not win the war, but survive it enough to give iPhones a healthy run for their money, courtesy of a vivid 5.5-inch Quad HD IPS LCD screen, agile hexa-core Snapdragon 808 SoC, 3 GB RAM, 16 and 8 MP cams, and 3,000 mAh battery.
Why it's better: Largely because it's cheap. For crying out loud, it's less than half the no-contract tariff of a 64 GB iPhone 6s Plus, and though it only accommodates 16 gigs of data internally, it's got a microSD card slot for 128 more.
Not to forget the massive, high-res 2K 5.7-inch display, water-repellent coating protection (no immersion, just spills, splashes, and rain), 21 megapixel dual-LED flash rear snapper, TurboPower charging functions, stock Lollipop software, guaranteed Marshmallow support and beyond, as well as the generous 3 GB memory.
There's no way to know how long Amazon intends to sell the one year-old "pure Google" giant at the heavily discounted tag, or if the arrival of a Huawei-made sequel might wipe out the OG altogether.
What we're certain of is this is the current top bargain for power users who don't mind "settling" for a quad-core Snapdragon 805 processor, 13 MP dual-LED flash main photographic unit, 2 MP selfie camera, and 3,220 mAh battery.
Wait, 3,220 mAh is quite a lot, and the 6-inch Quad HD screen is also remarkable by any standards, not to mention the vanilla Android Lollipop experience, stereo speakers, and wireless charging support.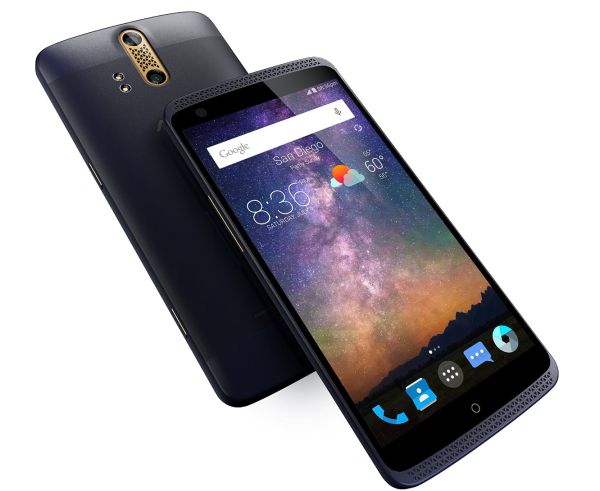 We're entering dark horse territory, where you're advised to tread carefully, and remember Chinese brands aren't awfully popular stateside for good reasons. Some of them, given the Axon Pro is manufactured in America, for an American audience, designed as robustly as you'd expect from tier 1 OEMs, and fitted with pretty much all the best 2015 technologies at a hard to beat price.
You have your 4 gigs of memory, which Apple will probably match in 2023, Hi-Fi audio playback and recording, free bundled JBL headphones, Quad HD 5.5-inch screen, dual-camera 13 + 2 MP lens, 8 megapixel selfie prowess, 4K video shooting abilities, large 3,000 mAh battery with fast charging functions, and octa-core Snapdragon 810 chip.
OnePlus 2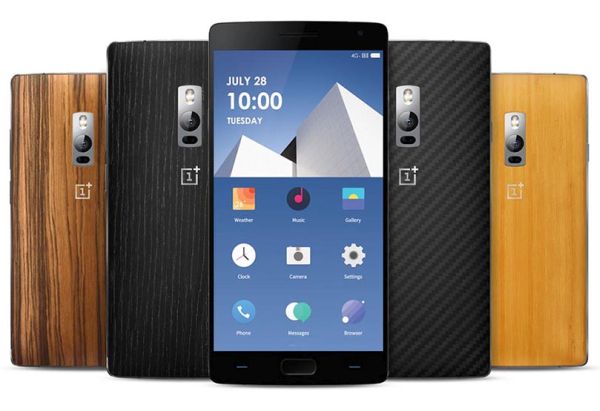 Hard to come by without an invite, the "2016 flagship killer" is almost worth the $475 charged by a resourceful third-party Amazon seller. Almost, as it "kills" the memory count and juicer capacity of the iPhone 6s Plus, tying its Full HD 5.5-inch glass, fingerprint recognition skill, photography muscle, and autonomy numbers.
How embarrassing it must be for Apple to admit defeat against a Chinese startup! Of course, they'll never do that, spending billions of dollars on TV commercials, newspaper ads and billboards revolving around the "perfect blend" of homebrewed software and hardware.
Huawei Mate S
If you absolutely, positively need to own a device with a pressure-sensitive display, why not be original and purchase the Mate S… when it commercially launches? The top-of-the-line Force Touch-enabled model will cost you an arm and a leg, make no mistake about it, but at least you'll get 128GB internal storage plus microSD space, 3 GB RAM, 13 and 8 MP cameras (both equipped with flash systems), and octa-core punch.