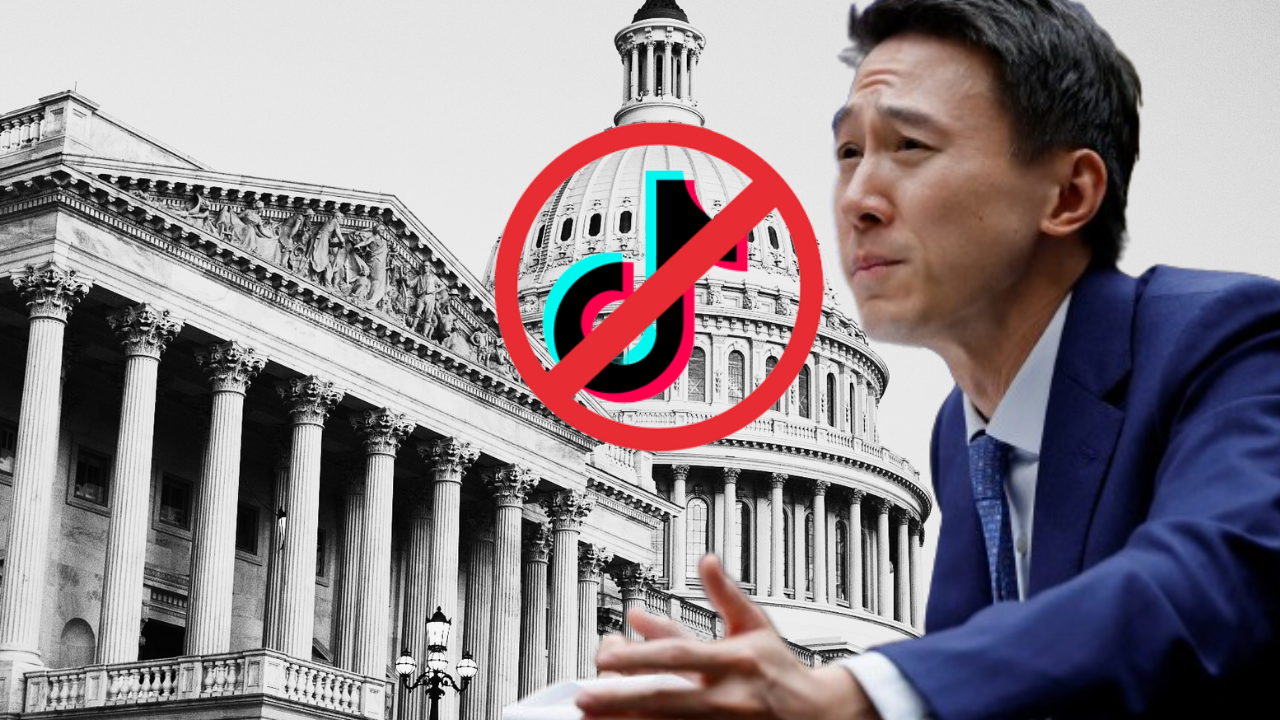 The chances of TikTok getting banned in the US have soared to 90% after CEO Shou Zi Chew gave evasive testimony to Congress last week, according to Wedbush analyst Dan Ives.
Such a ban would be unprecedented, but it highlights increasing apprehensions that TikTok's parent organization, ByteDance, is under the influence of the Chinese government and might eventually facilitate a degree of espionage on TikTok's user community, which exceeds 150 million Americans.
Chances of a TikTok Ban in the US
TikTok will have to go through with an IPO or sell itself to a mega-cap tech company to avoid a ban. "A matter of when, not if TikTok gets banned in US," Wedbush analyst Dan Ives said.
The bi-partisan bill currently under review in the Beltway is expected to result in a TikTok ban, with the Committee on Foreign Investment in the US (CFIUS) decision and an official announcement from the Biden administration sealing its fate. Ives elaborated on this, identifying the CFIUS verdict as the probable next step.
Possible Outcomes
Project Texas: TikTok has proposed "Project Texas," a $1.5 billion initiative that would transfer all of TikTok's data to US-based servers managed by Oracle.
Acquisition by a US Company: A US ban on TikTok does not necessarily mean that its dedicated user base would immediately lose access to the platform, according to Wedbush. Rather, the ban could grant TikTok a three to six-month period in which to either go public through an IPO or be acquired by a US-based company.
IPO: Potential suitors for the well-known social media platform include a possible group of private equity firms and large tech corporations like Microsoft, Apple, Oracle, or even combined offers from several tech companies subject to the arrangement and cost of the transaction.
An IPO and a possible spin-off are also viable options; however, the widely debated algorithm remains a significant unknown factor. Separating the algorithm from ByteDance would be a highly intricate process that would face intense scrutiny from US regulatory authorities.
Impact of a Ban
Benefits for Other Social Media Firms: A possible ban of TikTok would probably benefit social media companies that have experienced advertising funds shifting from their platforms to TikTok, such as Facebook, Snapchat, and Google's YouTube. These companies' stocks surged following the "disastrous" congressional testimony.
The likelihood of a TikTok ban in the US has risen significantly after CEO Shou Zi Chew provided elusive testimony to Congress last week. This potential restriction could grant TikTok three to six months to either go public through an IPO or be acquired by a US-based company.