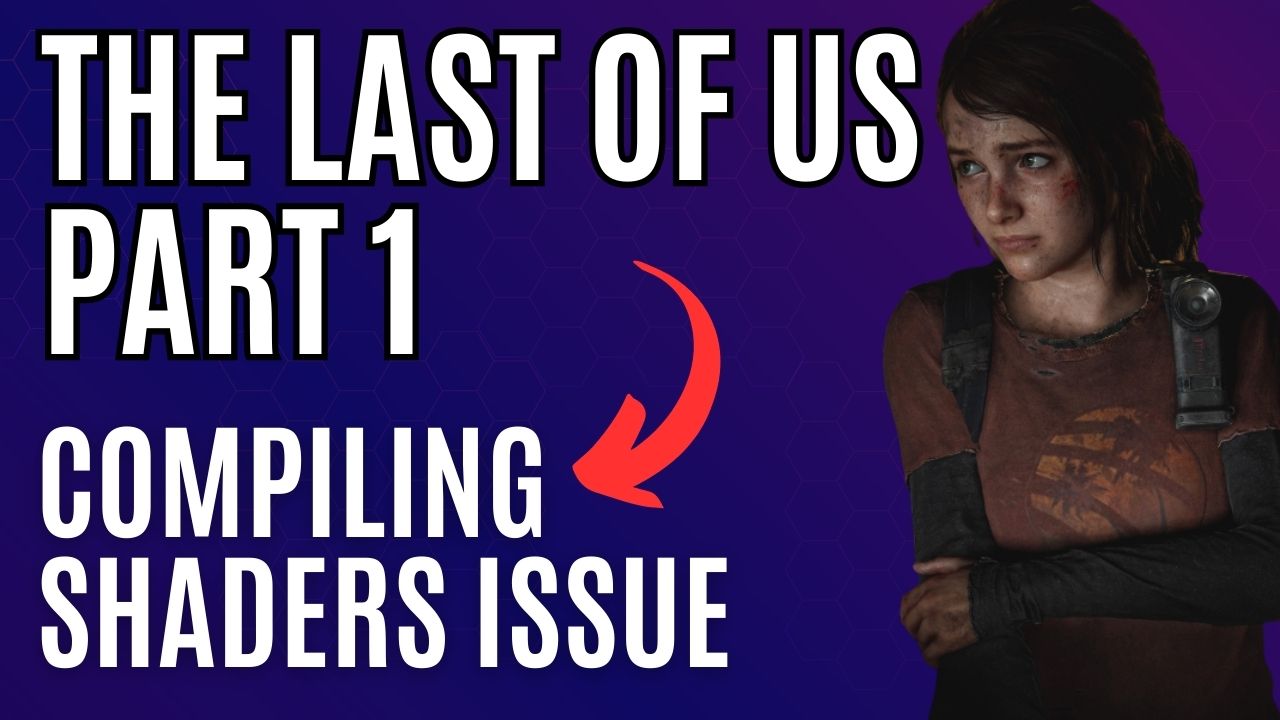 If you experience The Last of Us Part 1 compiling shaders issue, there could be multiple reasons behind it such as outdated graphics drivers, corrupted game files, or an outdated Windows operating system. To address this problem, you'll need to follow a few troubleshooting steps.
The Last of Us, a highly acclaimed game from Naughty Dog, offers players a captivating universe with a gripping storyline and unforgettable characters. It takes place in a post-pandemic world destroyed by both disease and ruthless survivors, following the journey of Joel, a weary protagonist tasked with guiding Ellie, a 14-year-old girl, out of a military quarantine zone. Their journey is treacherous and filled with danger, making for a compelling gaming experience.
The game's complete single-player campaign, including the critically acclaimed prequel chapter, Left Behind, is now available on both the Steam and Epic Games stores. The PC version features optimizations such as support for AMD FSR 2.2 and Nvidia DLSS Super Resolution, VSync, adjustable graphics options like Texture Quality, Shadows, Reflections, Ambient Occlusion, and improved graphics. Players can also enjoy breathtaking 4K resolution, with support for 21:9 Ultrawide and 32:9 Super Ultrawide aspect ratios, and 3D audio support.
AMD's FSR 2 technology delivers high-quality, high-resolution gaming experiences across a wide range of compatible graphics cards, enhancing framerates. Players can also benefit from DualSense support via a wired connection and haptic feedback to immerse themselves further in the game. The Last of Us also offers several accessibility options and control customization, including full control remapping, primary and secondary keyboard and mouse bindings, and an adaptive mode that enables players to combine keyboard and controller inputs for optimal gameplay.
Fixing Shader Building Related Crashes or Building Shaders Message Error
PC Users may run into a game screen that gets stuck during shader compilation can be a frustrating problem while playing The Last of Us Part 1 on your Windows computer. This building shaders issue can be particularly bothersome if you're looking forward to playing the PC version of the game. In this article, we'll provide you with some solutions to fix the issue and suggest some possible workarounds of this poor performance issues.
Fix #1 Update Graphics Card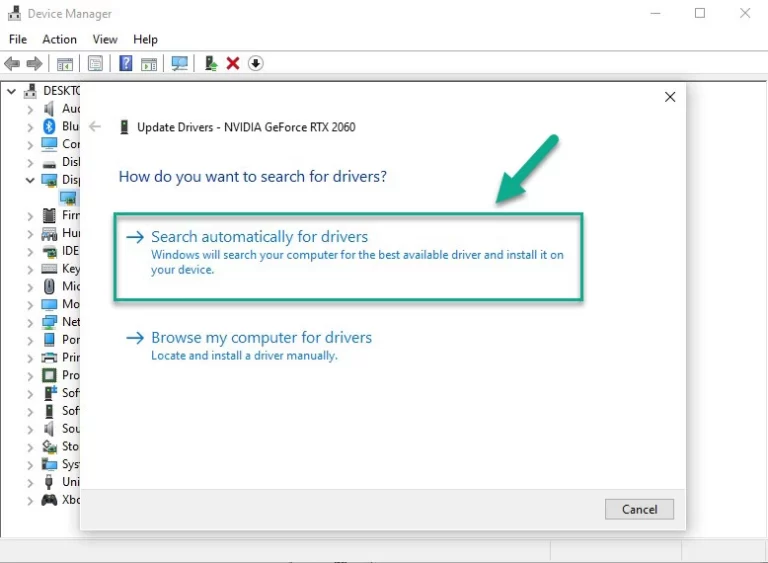 To resolve the compiling shaders issue, the first step is to verify that your graphics card drivers are up-to-date since an outdated GPU driver is a frequent culprit behind the problem. By downloading and installing the most recent drivers for your graphics card, you can ensure that the game runs more smoothly and any issues you are encountering are resolved, providing you with an improved overall gameplay experience. This will also improve performance of the shader compilation performance of the PC port of the Last of Us Part 1.
Updating Graphics Card Driver
Step 1: Simply type Device Manager in the search bar on your desktop and then click the Device Manager icon that appears in the results. This will open the device manager.
Step 2: Click the Display adapters icon. The list of display adapters will be expanded.
Step 3: Right-click the dedicated graphics card you are using to play the game and then select Update driver. This will allow you to update your driver.
Step 4: Choose Search automatically for drivers. This will search online for any new drivers and install it on your computer.
Fix #2 Update Windows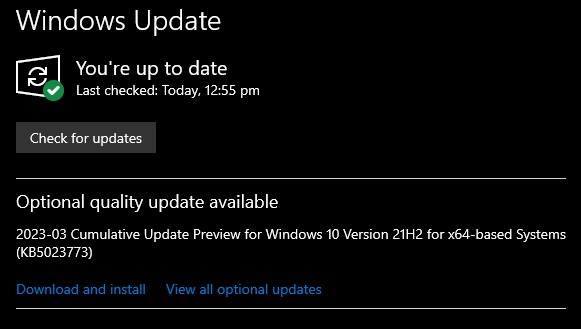 Updating Windows is also a crucial step to take if you encounter the compiling shaders issue on PC games since an outdated operating system can contribute to the problem. By installing the latest updates for Windows, you can ensure that any bugs or compatibility issues are fixed, resulting in better performance and stability for your PC. This will also aid in optimizing shader compilation performance, ensuring a smoother and more enjoyable gameplay experience.
Updating Windows
Step 1: Press Windows logo key on your keyboard.
Step 2: Select Settings. This will open windows settings.
Step 3: Select Update & Security.
Step 4: Select Windows Update tab.
Step 5: Select Check for updates.
Fix #3 Clear DirectX Shader Cache
The DirectX Shader Cache is a repository that holds files generated by the graphics system that can enhance the speed of application load times. Although these files can be regenerated as required, if you suspect that the DirectX Shader Cache is either damaged or excessively large, deleting it may assist in resolving The Last of Us Part 1 compiling shaders performance problems. After erasing the cache, it will be re-created automatically when needed.
Clearing DirectX Shader Cache
Step 1: Press the Windows Menu Key.
Step 2: Go to Settings.
Step 3: Go to System.
Step 4: Select Storage.
Step 5: Select Temporary Files.
Step 6: Uncheck everything and Check only DirectX Shader Cache.
Step 7: Click Remove Files.
Fix #4 Verify Game Files
Another troubleshooting step to take when encountering the compiling shaders issue in The Last of Us Part 1 is to verify the game files. Corrupt or missing game files can contribute to the problem, causing the game to struggle with shader compilation. By verifying the game files, you can ensure that all necessary files are present and in good condition. This can be done through the game launcher or platform where the game was downloaded, and it will replace any missing or damaged files.
Verify Game Files
Step 1: Open Steam client.
Step 2: In your Steam launcher, click Library.
Step 3: Find the game then right-click the game in your Library and select Properties.
Step 4: Choose the Local Files tab and click Verify integrity of game files. This will let you verify the game.
Fix #5 Reinstall The Last of Us Part 1
If none of the above troubleshooting steps solve the compiling shader issue in The Last of Us Part 1, it may be necessary to resort to reinstalling the game. This will provide a clean installation of the game, which can often resolve any problems related to shader compilation. Reinstalling the game can be time-consuming, but it is often a reliable solution if all other methods have failed.