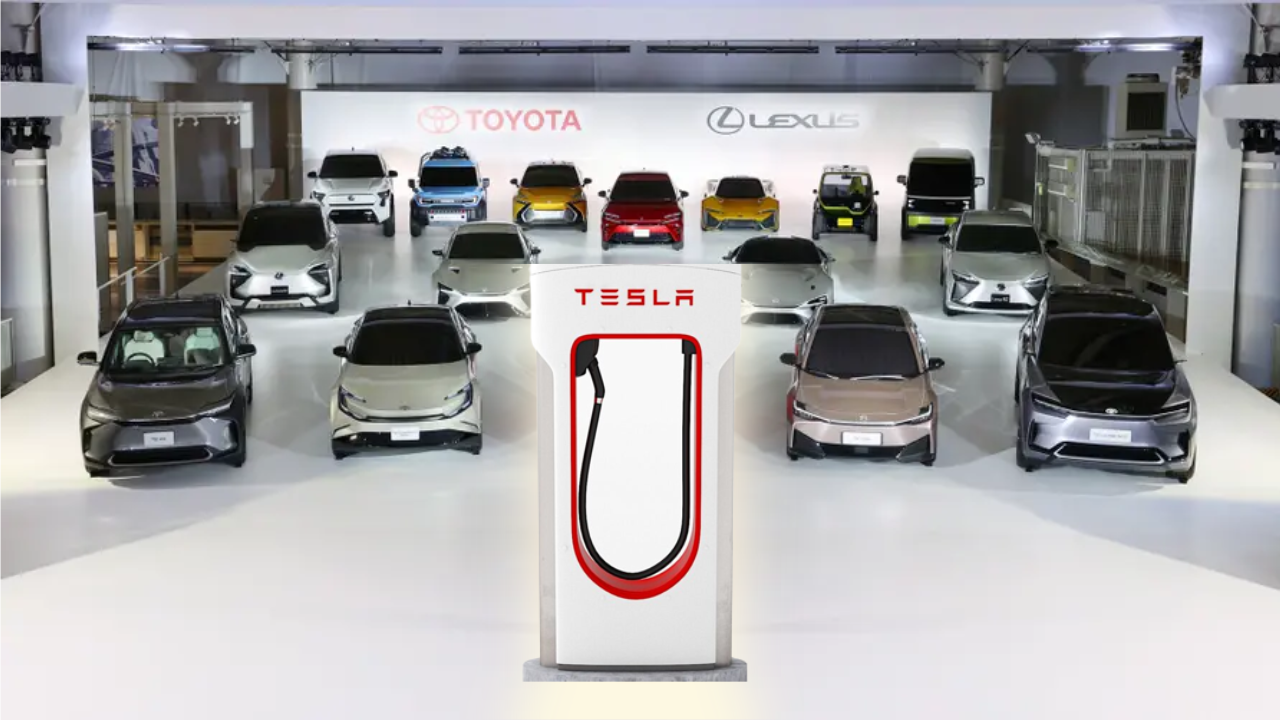 The Biden administration has announced a plan to have at least 500,000 publicly accessible electric vehicle (EV) chargers on U.S. roads by 2030. Companies that build and operate charging networks, such as Tesla, GM, Ford, and ChargePoint, stand to benefit from federal funding if they meet new requirements.
On Wednesday, White House officials rEVealed that Tesla has agreed to open up 7,500 of its charging stations by the end of 2024 to non-Tesla EV drivers. Until now, Tesla's chargers in the U.S. were mostly used by and made to be compatible with Tesla EVs only.
Tesla also committed to tripling the number of Superchargers in its U.S. network, with new chargers to be made in Buffalo, N.Y. The company has been assembling some of its charging equipment at a facility in Buffalo that was originally intended as a solar panel factory.
In addition, General Motors, Pilot Co., and EVGo have agreed to install 2,000 fast chargers at Pilot and Flying J centers along U.S. highways. GM also plans to install up to 40,000 public Level 2 EV chargers in U.S. communities by 2026, which will become part of GM's Ultium Charge 360 network.
Ford has committed to installing DC Fast chargers at 1,920 of the company's dealerships by January 2024. Hertz and BP's EV charging unit plan to install thousands of chargers in major U.S. cities for use by Hertz customers and the general public.
The White House also revealed new charging standards that "ensure everyone can use the network – no matter what car you drive or what state you charge in." These standards include that all new chargers built with federal funds must support the Combined Charging System plug standard, and that new charging sites built with federal funds must have a minimum number of DC Fast chargers.
Federally funded chargers must also be up and running at least 97% of the time once installed, and must be assembled in the U.S., with their steel enclosures made in the U.S. By July 2024, at least 55% of the chargers' components (measured by cost) must also be made in the U.S.
White House infrastructure chief Mitch Landrieu said that Tesla CEO Elon Musk was "very open" and "very constructive" in discussions with the White House about charging infrastructure last year. Landrieu added that it was "critically important" to the White House that "everybody be included in the conversation."
However, the new federally funded EV chargers will not necessarily be powered by clean energy sources. Officials said it will be "company dependent" whether EV chargers that are federally funded are powered by renewables or "clean electricity," or simply connected to the existing electrical grid.