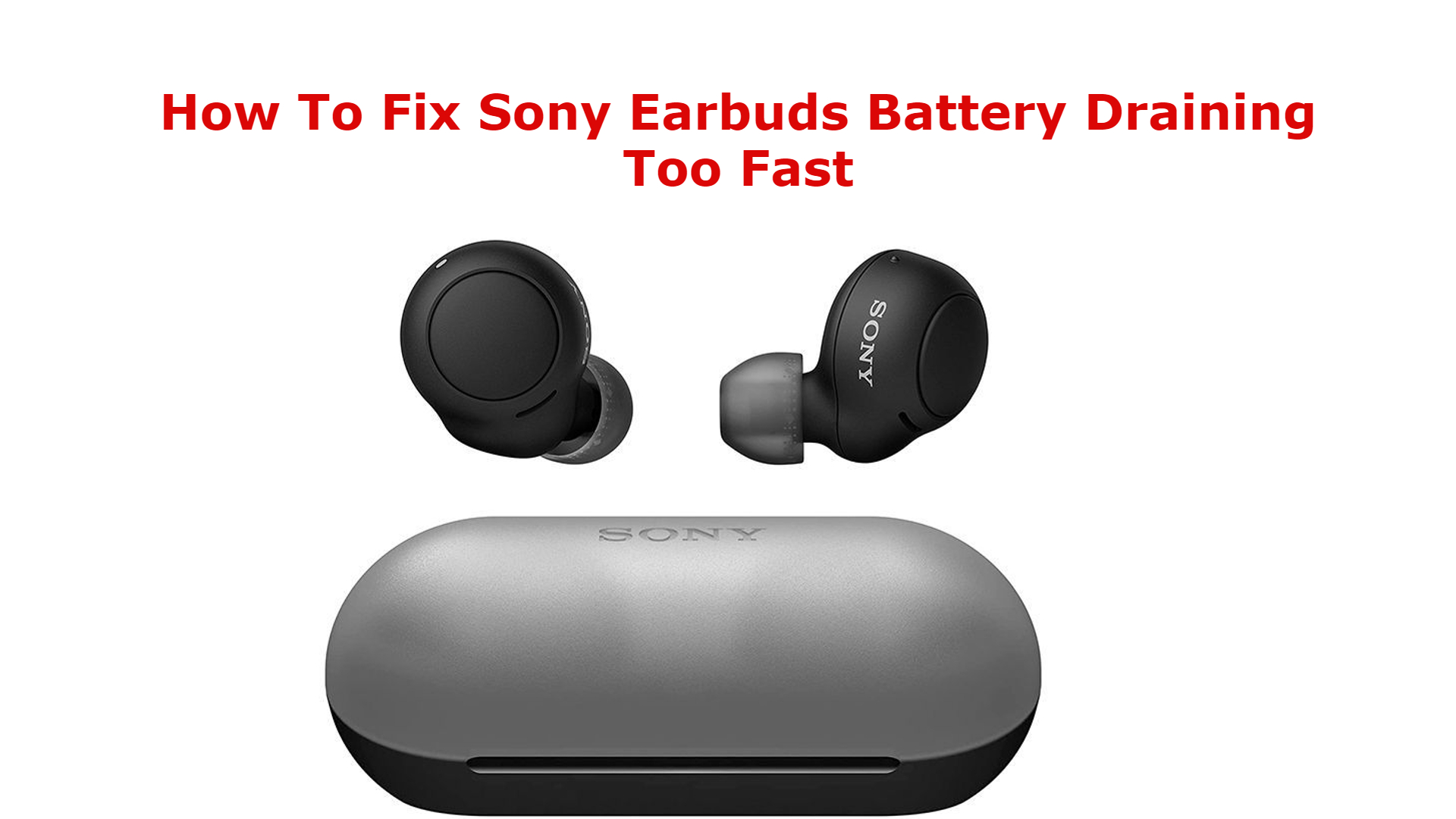 Your Sony Earbuds battery life can last 8 hours of power on a full charge, with a further three charges from the charging case, for up to 32 hours of play time. You can even extend this by turning off the noise canceling feature, as this will lower the battery consumption.
| Product | Brand | Name | Price |
| --- | --- | --- | --- |
| | Sony | Sony WF-1000XM3 Truly Wireless Noise Cancelling Headphones with Mic, up to 32 Hours Battery Life | Check Price on Amazon |
| | Sony | Sony WF-1000XM4 Industry Leading Noise Canceling Truly Wireless Earbud Headphones with Alexa Built-in | Check Price on Amazon |
* If you buy through links on our site, we may earn an affiliate commission. For more details, please visit our Privacy policy page.
But do you feel the available operating time or the battery life is too short on your Sony headphones? Let us find out how you can lower the consumption and increase the battery life by changing the settings or the way you use the headset and address possible battery problems that may cause your Sony Earbuds battery drain too fast.
Fix Sony Earbuds Battery Draining Too Fast
Check The Sound Settings
If you have applied some sound enhancing settings on your Sony device, you may need to tweak them and see if that will make a difference. To do that, open your Sony Headphones Connect app on your phone. Look for DSEE HX Auto and Equalizer and see if they are turned on. If so, turn them off as they can affect the battery life on your earbuds and make it shorter.
Updating the headset software version to 3.0.0 will allow you to use the Equalizer and DSEE HX simultaneously, which in return will increase the battery consumption and will shorten continuous playback time. However, if you turn off sound settings like DSEE HX Auto and Equalizer, this will affect the sound quality of your earbuds.
You can still turn on the Noise canceling function and Ambient Sound Mode to get a better listening and call quality. However, you can still turn them off if you want to prolong the battery life on your earbuds.
Ambient Sound Mode allows you to hear ambient sound even while wearing headphones, it is more like an adaptive sound control. The ambient sound mode does not enable you to hear all sounds around you and depending on the surrounding environment, type of the music being played on your Walkman, or the volume level, the ambient sound may not be heard well.
The Noise canceling function uses a noise canceling circuit that senses the outside noise with built-in microphones and sends an equal-but-opposite canceling signal to the headset. By producing this countersignal, your earbuds block a large part of external sound sources. This process is called sound compensation.
Look For A The Nearest Service Center
If you have adjusted the settings, set the minimal usage, or you just recently bought the Sony and the battery life isn't just meeting the average usage time, then consult with the nearest Sony service center. It might be facing some real battery problems and needs to be checked directly.
FAQs
Can You Replace the Battery in Sony Earbuds?

Replacing the battery on your Sony earbuds by yourself might not be possible as technical knowledge is required to replace the built-in rechargeable battery. Also, if it has been modified by a non-Sony technician, it might void the warranty of earbuds. 

For that matter, if you want to replace the battery, it is better to go to the nearest service center in your location. The Sony technician will need to disassemble the earbuds to replace the built-in battery.

What Are The Most Recommended Sony Earbuds?

Sony WF-1000XM3 and  Sony WF-1000XM4 buds are some of the best earbuds you can get in the market today. They're packed with amazing features, including IPX4 water resistance. They also have the most dynamic, detailed and balanced performances in the lineups of Bluetooth buds. 
| Product | Brand | Name | Price |
| --- | --- | --- | --- |
| | Sony | Sony WF-1000XM3 Truly Wireless Noise Cancelling Headphones with Mic, up to 32 Hours Battery Life | Check Price on Amazon |
| | Sony | Sony WF-1000XM4 Industry Leading Noise Canceling Truly Wireless Earbud Headphones with Alexa Built-in | Check Price on Amazon |
* If you buy through links on our site, we may earn an affiliate commission. For more details, please visit our Privacy policy page.