Skiing is a fun and exciting experience. Either you are a pro skier or a novice, safety should always be your first priority. This means that you need to wear protective headware when you hit the slope. But did you know that aside from going down the slopes, listening to your favorite tunes and music tracks will definitely add to one's confidence using a snowboard helmet speakers. Choosing the best snowboard helmet speakers can be a difficult decision to make, that is why we've gathered the best snowboard helmet speakers available in the market today.
* If you buy through links on our site, we may earn an affiliate commission. For more details, please visit our Privacy policy page.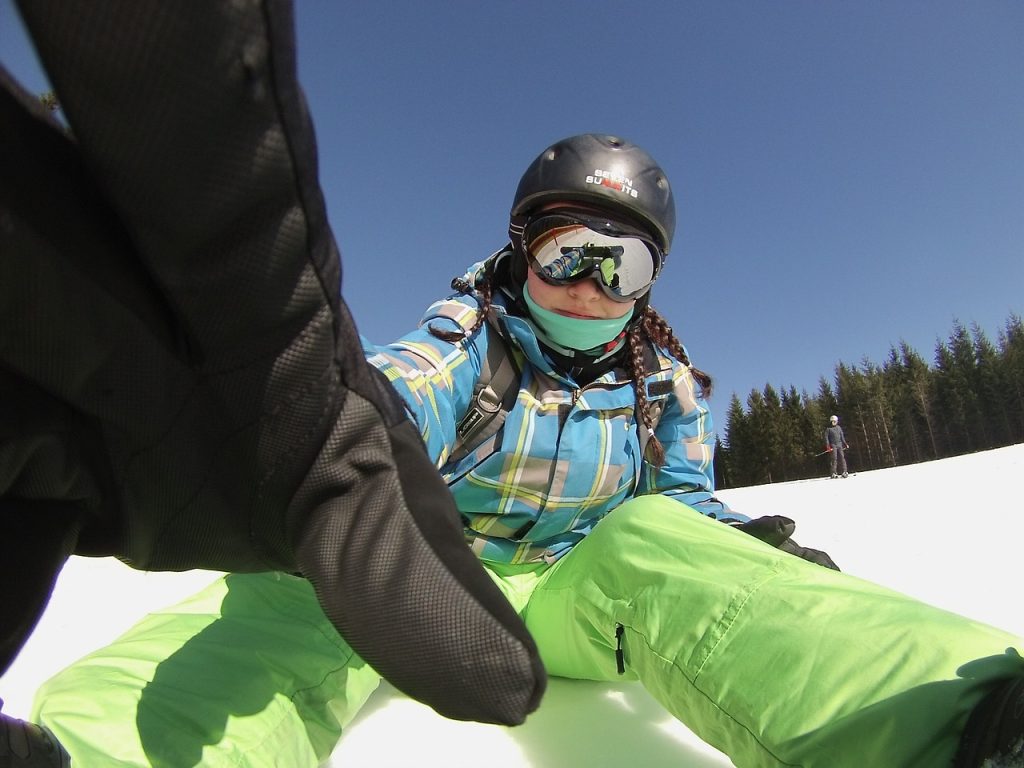 Snowboard helmet speakers is only used to listen your music playlist but also allows users to communicate with other skiers. This mens that with Ski helmet headphones you can make and receive phone calls. That way no one will get lost.
Wired headphones, on the other hand, sure is one way to listen to your favorite tracks but wouldn't it be annoying if the headphones suddenly falls out from your ears. Aside from that, not all wired headphones are compatible to use as helmet headphones because it will not securely fit .
Few Important things you need to consider before purchasing the best ski helmet headphones
There are numerous varieties of snowboard helmet speakers available. Each has its own differences and style. That is why before you buy yourself a pair of these stylish ski helmet headphones, keep these things in mind.
Wired headphones or Wireless headphones
There are wired headphones and wireless headphones available. But how will you know which one is the best. Let us take a look at the benefits of each.
Wireless headphones
Obvious reason why choose a wireless headphones, simply because there are no cables. Wouldn't it be less of hassle to just put on helmet with speakers and just go ahead with snowboarding rather than having to go through insert the cables to your jacket. However, with a wireless headphones you may need to recharge the headphones once in a while. We may often to recharge, then go snowboarding only to find out that the headphones are low batt.
Wired headphones
If you are looking for a budget friendly headphones, wired headphones is the right choice for you. Aside from that, since it is wired there is no need to recharge the headphone. Although for the wired option, it will usually take you some time to get the wire to your ski helmet then inside your jacket.
Helmet Compatibility
At present, there are headphones that fits the earpad pockets of a headgear and there are also ski helmet headphones that fits the earpad pockets and are compatible with ski helmets. Make sure to check the helmet first if it is compatible with the helmet headphones.
Audio quality
Since the main reason for using a helmet speakers for your ski helmet is to listen to music tracks and make phone calls, the audio of the helmet speakers should be of sound quality. With the right amount of bass while at the same time producing clear sound quality.
Convenient control features
When snowboarding, the least that we should be worried about is using or taking our your phone when someone is calling. Choosing the best ski helmet headphones usually requires either a wired or wireless headphones require controls and buttons that are not too complicated and user friendly.
Durable
Aside from the sound quality, compatibility and style one must also consider its durability. Since helmet speakers are usually used when on snowy mountains, a durable headwear bluetooth headset should be able to withstand tough activities. Aside from that, a water resistant helmet headphones should also be considered.
Security
As previously mentioned, ski helmet headphones also allows you to communicate with other skiiers not just listening to music, receiving and making phone calls. For emergency purpose, say are lost somewhere, the helmet headphones allows others to locate and communicate with you.
Three types of helmet headphones
The 3 types of helmet headphones includes: in-ear, on-ear and in-helmet.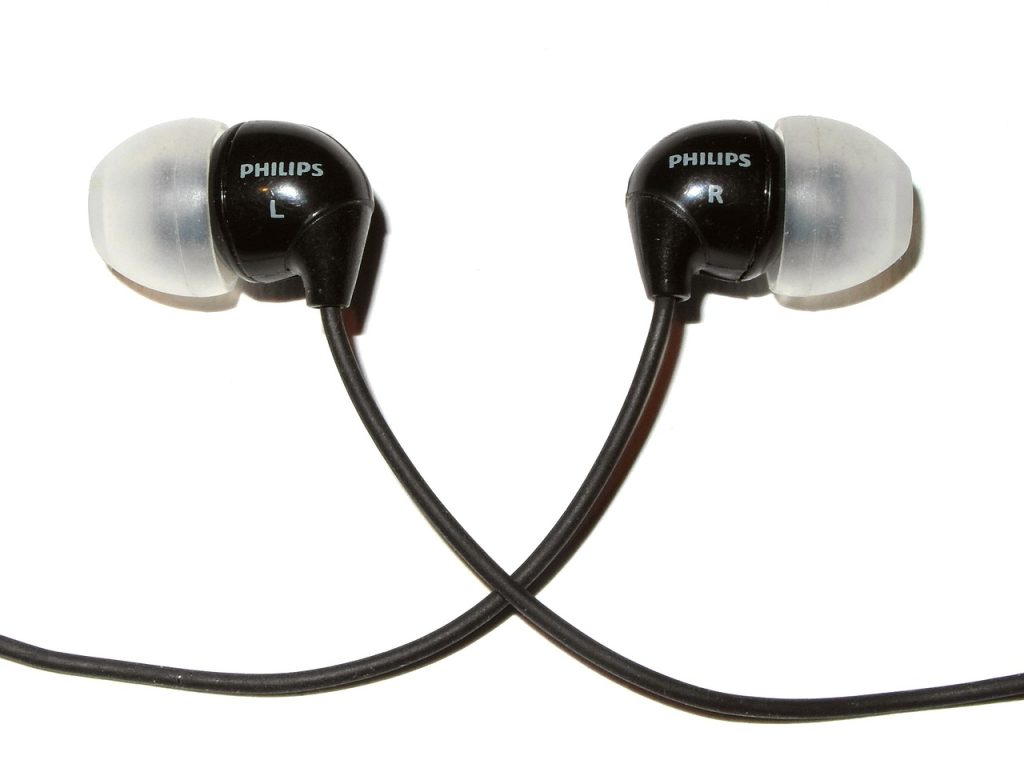 In-ear headphones although light can still fall out from one's ears easily. That is why some individuals that uses in ear headhones also uses ear hooks with it. But not all are comfortable with ear hooks that is why the on-ear headphones are used instead.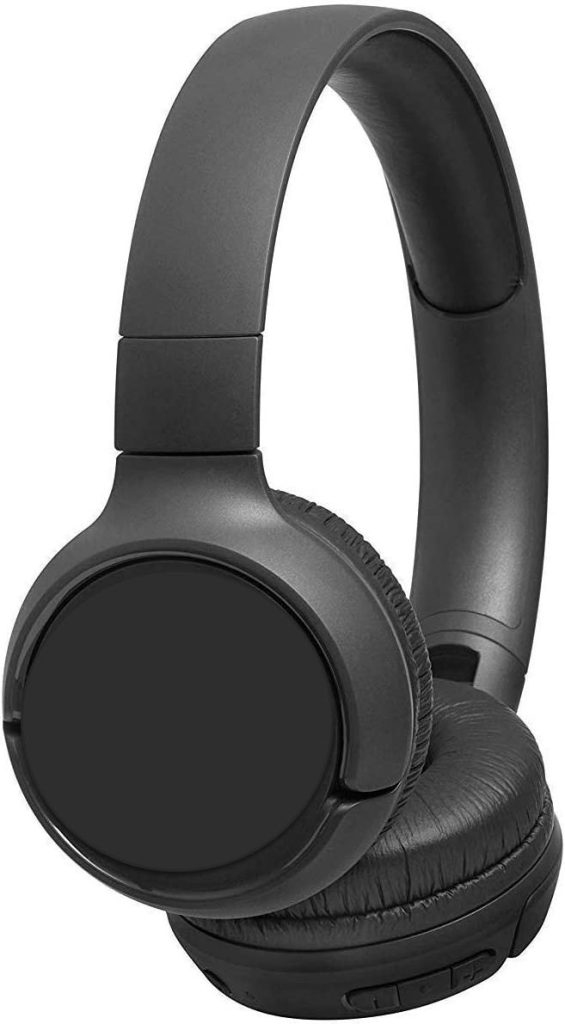 On-ear headphones on the other hand are convenient and comfortable as sits on one's ears and the hook will go around the headphones.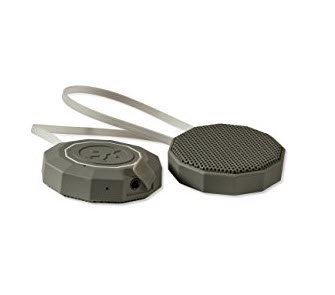 But for snowboarding activity, the in-helmet design is recommended. Why is that so? in-helmet headphones are designed to securely fit the pockets of the helmet.
Best Snowboard Helmet Speakers
The first helmet wireless headphones in our list is from Outdoor Technology. This hellmet speakers has a 2 buttons to control functions such as the volume, play and pause, change music tracks and use a voice control (e.g Siri).
It is designed with a built in microphone and has the capacity of 10 hours playtime, allowing users to enjoy listening while on ski boarding.
A cold resistant helmet headphones wherein it can withstand even on extreme cold weather conditions such as -20 Degree celsius or 14 degree Fahrenheit.
Buy it now on Amazon
---
Next, we have the Wildhorn Alta Wireless Bluetooth headphones for your helmet. Nothing beats listening to your favorite tracks in high definition. It uses 40mm drivers and connects to Bluetooth 5. 0 connectivity.
The Alta wirelss Bluetooth helmet speakers is compatible with any snowboard helmet headphones that are Audio ready.
The bluetooth speakers allows users to make a phone call without the need to remove the helmet. Right then and there you can make a phone call using the built in microphone by simply pressing the right button 2x to activate voice control (Siri or Google).
The helmet speakers measures 2.2×1.8x.5 inches (HxWxD). It features 3 buttons: one button on the right and 2 buttons on the left. The buttons can easily be accessed without removing the helmet. Buttons are used to change traks, manage volume levels, make phone calls using voice control, play and pause music and so much more. With 10 hours playtime, you sure will enjoy snowboarding all day long.
Buy it now on Amazon
---
Here we have a big bas, clear sound quality helmet headphones by OutDoor Master. Designed with 40 mm drivers and Bluetooth connectivity of 5.0 for that Euphonious Audio experience.
Designed with 3 glove friendly controls used to adjust volume levels, change music tracks, play and pause musing, receive phone calls and make phone calls using its built in microphone through voice control commands such as Siri and Google Voice.
The headphones can be charged without the need to remove the helmet. It also features power saving mode that helps save battery life. It will automatically switch to saving mode if the speaker is idle for at least 5 mintues. To use the headphones again, long press the Power button.
IP45 sweat resistance headphones also made for all weather conditions.
Buy it now on Amazon
---
Another amazing high definition helmet speakres is from UClear. Features a false-drop in wire speakers that uses the standard 3.5mm stereo jack and equipped with 40 dia. driver.
Used not only as for ski helmet headphones, but also used in other audio devices and smartphones as well.
Buy it now on Amazon
---
The Xsound 3 includes the following: 3M velcro stickers, foam covers, foam spaces, and extension cable. It helps in keeping the speakers in place while at the same time speakers are closely aligned to one's ears that way audio and volume are clear.
The helmet speaker uses 3.5mm earbuds. IT is compatible in almost all Bluetooth connectivity, mp3 players and smartphones as well.
Buy it now on Amazon
---
Next on our list of the best ski helmet headphones is the BE headwear Bluetooth headset. These are drop in headphones that you can use with any Ski or Snowboard helmets that are audio ready and connects via Bluetoth 4.0.
The Bluetooth headset also has a built in mic useful when making and answering phone calls. Just follow the voice commands for that complete hands free calling.
This helmet speakers features a 30mm speaker driver.
Buy it now on Amazon
---
Then we have the Sena Universal Bluetooth Headset. Considered to be the best ski helmets headphones with intercom. This means that this helmet headphones can easily connect and communicate for up to 4 individuals using the Bluetooth intercom communication.
If you want to listen to your favorite music tracks, make and receive phone calls simply connect to your Smartphone devices.
Buy it now on Amazon
---
The UniGear Ski helmet speakers is a wireless bluetooth headphones that uses the latest Bluetooth 5.0. With a Bluetooth connectivity of 5.0. connection will be more stable and only requires at least 10 meters away. Listening to music and answering phone calls has never been this easy and clear since interruptions will be lessen.
Featuring glove friendly buttons allowing users to control the buttons even with snow gloves on. You can conveniently press the buttons without the need to remove the speakers from your helmet.
This stylish design speakers has a long battery life with a playback time for this product is 10 hours when on a full battery, this gives you all the time you need to play music.
Buy it now on Amazon
---
Next on out list not just a ski helmet but can also be used as outdoor headsets as well such as when cycling, rock climbing, motorycling and other outdoors activities and the like. What's unique about this helmet speakers is that you can connect two mobile phones at the same time.
The speakers comes with a built in 900mAh rechargeable (Li-on) Battery and can lasts up to 60 hours of continuous playback, and a whooping 500 hours when on standby. And it only takes 2 hours for it to fully charge.
The speakers are IPX7 certified device that uses Nano Coating to achieve its waterproof feature.
Buy it now on Amazon
---
Last but definitely not the least on our list of the best ski helmet headphones is the Outdoors Tech Chips. An on-ear speaker on Bluetooth 5.0 connectivity. Features a 10-hour play time even when on a 2-hour charging time.
---
Frequently Asked Questions
What does it mean by "drop-in" helmet headphones?

Drop in helmet headphones basically refers to the design of the headphone. A drop in headphone does not have a solid bridge, as compared to other headphones. The earpieces are designed to connect through a wire. Generally, the earpieces are separate from each other and each ear piece fits into the each section of the ski helmet.

The drop in headphones are placed on the ski helmet by first inserting one earpiece into one ear pocket of the helmet. then pass the wire to the rear scrion of the ski helmet, and then the other earpiece is passed to the opposite side of the ski helmet.
Final Thoughts
So there you have it, the 10 best ski helmet headphones that you can possibly get your hands on. Deciding which helmet is best for you depends on one's preferences. But whatever your choice of preference when it comes to deciding a snowboard helmet speaker, we hope that you were able to choose from the list we gathered above.
* If you buy through links on our site, we may earn an affiliate commission. For more details, please visit our Privacy policy page.