You will still be able to use the ring doorbell without subscription, but with limitations. In this post, we will review one of the best ring doorbells available in the market today, the Ring Video Doorbell 4.
* If you buy through links on our site, we may earn an affiliate commission. For more details, please visit our Privacy policy page.
Ring Doorbell Without Subscription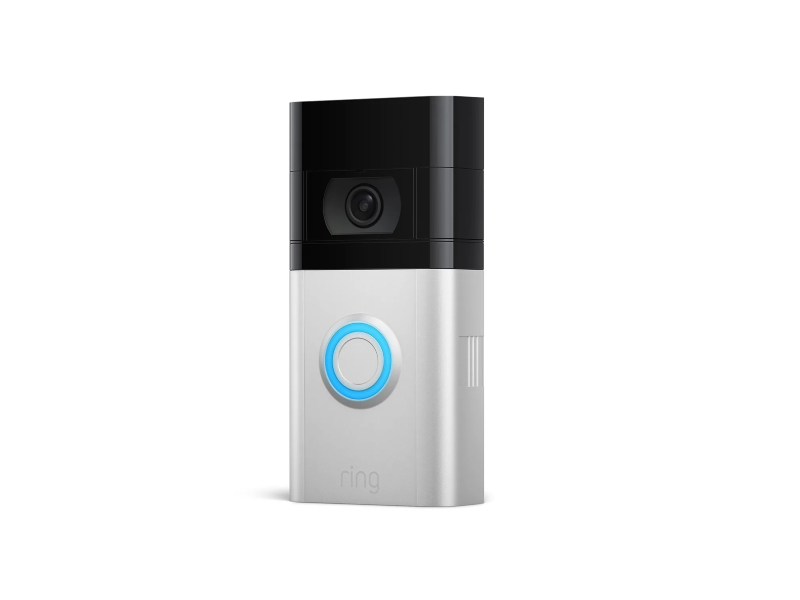 In the US, most ring doorbells without subscriptions have a default video storage of about 66 days. And the features that you'll be able to use in video doorbells without a subscription are mostly the basic ones.
DISADVANTAGES OF USING RING DEVICES WITHOUT A SUBSCRIPTION?
The main function of a ring doorbell is to enable homeowners to see who's at their door anytime there's a motion detected. They can see what's happening outside even if they are not home through the use of the ring app on their smartphones. The ring app also offers various useful features for home security solutions.
And to reiterate, the ring video doorbell should still work even without the Ring Protect subscription or Ring Protect Plan. However, without this subscription, homeowners won't be able to view or watch previous footage from their doorbell, nor be able to share and store clips with someone else (depends on the brand and model of the ring devices as there are some doorbells that can fully function even without the subscription).
HOW DOES A RING DOORBELL WORKS?
A ring doorbell is a piece of technology with a motion sensor that can detect motion of up to 30 feet away from where it has been installed.
Whenever the doorbell senses motion, it activates the camera and record video of the covered area.
This helps the homeowners identify who's outside their houses. Most ring video doorbells have a two-way microphone that lets owners talk through.
But one should be aware of that this ring alarm system needs to be connected to a Wi-Fi network to operate, transmit video and other data to the Ring app.
The Ring device does not only allow users to view recorded clips real-time, but also review video recordings through the timestamp and the date in the History portion of the Ring app.
One of the best ring devices that is worth a try is the Ring Video Doorbell 4.
Ring Video Doorbell 4 is an upgraded wireless doorbell camera with enhanced WiFi feature, quick-release battery, and a Quick Replies feature.
And just like any other ring devices, Ring Video Doorbell 4 still works without a Ring Protection subscription. With this ring doorbell, you will be able to view real-time video and answer doorbell notifications, save ring doorbell video whenever you are subscribe to a ring protect plan. These plans as the Ring Protect Basic, Ring Protect Plus Plan, and Ring Protect Pro Plan.
If you would like to take advantage of the full features this doorbell camera device offers, then you should get a ring plan for your ring device.
Let's take a look at the features this smart doorbell device is equipped with.
Compared to the previous generations, Ring Video Doorbell 4 is equipped with dual band WiFi that works on both 2.4 GHz and 5 GHz networks. It is on 1080p HD video quality with night vision, and is color pre-rolled enabled.
The pre-roll feature allows users to see up to 4 additional seconds of the video prior to a motion event being triggered. The pre-roll video preview has a higher quality video, in color, and with improved night time functionality.
Video Doorbell 4 by Ring is among the ring doorbells that can provide reliable security alerts and ring alarm system to your home. These smart doorbells can be both indoor and outdoor cameras.
With its advanced features, it's a guarantee that the smart device will keep you and your family safe.
COMMON SPECS:
This Ring Doorbell has a video resolution of 1080p with enhanced video previews and battery life. It has an all new color pre-roll video previews of all motion events, day and night.
This smart device is built with customizable privacy zones and audio privacy, improved WiFi connectivity and motion detection.
It is known to be a flexible smart ring device as it can be a battery powered ring and wired for constant power.
The device is also compatible with Ring and Alexa, and has an operating limit of -5°F to 120°F.
The device measurement is (128mm x 62mm x 28mm).
Those are the basic functionalities this smart ring offers.
If you want to purchase a Ring Protection Plan which is sold separately, you will be able to record all videos, review missed recorded videos for up to 180 days, share photos and videos to others through the Ring app (note that you need to set up a Ring Account).
This subscription also enables Alexa to make voice announcements and how live video footage on a Fire TV, Echo Show, or Fire Tablet whenever the device detects someone outside your door.
PROS
has a two way audio with noise cancellation
with an improved battery life
can be both wired or battery-powered
it is built with customizable faceplates
CONS
A paid subscription is needed to save ring doorbell videos.
in case of technical issues, you can't get real assistant support
can't operate without internet access
a bit pricey compared to its predecessors
has no extended warranty unless subscribe to a ring protection plan
Buy this now on Amazon
DIFFERENT TYPES OF RING PROTECT PLANS
To save footage from your doorbell camera and access premium features, you can add any of these ring protect subscription with a monthly fee. Here are the plans you can choose from:
Ring Protect Basic Plan – This plan activates ring doorbell video recording for a single Ring device per area. With this subscription, you can keep saved footage for up to 60 days, and 30 days in some European countries.
Ring Protect Plus Plan – This protect plan activates ring doorbell video recording for all ring devices at the home owner's location. The recorded ring videos will stay for about 60 days, and a max of 30 days in some European countries.
Ring Protect Pro Plan- The plan activates ring doorbell video recording for all the ring devices at the homeowner's location, and includes Professional Monitoring and 24/7 Backup Internet for Ring Alarm Pro.
NOTE:
Even without any of these ring subscription plans, you will still be able to view real-time videos and security cameras, as well as answer doorbell notifications.
The only downside of not having a plan for your doorbell is not being able to get recording for the ring doorbell videos, plus the access to other premium features.
FREQUENTLY ASKED QUESTIONS
1. HOW LONG DOES RING DOORBELL 4 BATTERY LAST?

The battery life of this security device varies depending on the features being used like the pre-roll feature, snapshot, motion events, and live views. If the ring camera captures a maximum of 45 events in a day, the battery lasts around 30 days.

2. WHAT ARE THE BASIC FEATURES YOU CAN USE ON YOUR RING DEVICE WITHOUT A SUBSCRIPTION?

Even without any subscription, your ring device features such as instant alerts, Two-Way talk, Live View, etc. will still work.

3. WHAT ARE THE ADVANTAGES OF GETTING A RING PROTECT PLAN FOR YOUR RING DEVICE?

With the Ring Protect Plan, you can access paid features on your ring device such as cameras. video doorbells, and alarms. You can also record videos and save, review, and share video recordings from the Ring device to the Ring app (Ring account)
* If you buy through links on our site, we may earn an affiliate commission. For more details, please visit our Privacy policy page.