Are you having trouble with Modern Warfare 2 crashing when playing in multiplayer mode? If you do, try the different remedies that you will discover in this post to be able to repair the issue. Please feel free to try the suggestions that we have gathered from other players who have solved the issue.
How to fix Modern Warfare 2 Multiplayer crashing issue
Listed below are the potential solutions that you can try to address the problem with regard to the COD Modern Warfare 2 multiplayer crashing.
Fix #1: Check the COD Modern Warfare 2 system requirements.
When the computer fails to fulfill the minimal system requirements listed for the game, it is one of the usual reasons for games like Call of Duty Modern Warfare 2 to act up. To prevent issues like these from occurring, the highly anticipated game must be installed on a compatible device. The recommended and minimum system requirements are listed below for your convenience.
Minimum System Requirements
OS: Windows 10 64-bit (latest update)
CPU: Intel Core i3-6100 / Core i5-2500K or AMD Ryzen 3 1200
Video: NVIDIA GeForce GTX 960 or AMD Radeon RX 470 (DirectX 12.0 compatible system)
RAM: 8 GB
Storage: 125 GB
DX: DirectX 12
Hi-rez assets cache: Up to 32 GB
Recommended System Requirements
OS: Windows 10 64-bit (latest update) or Windows 11 64-bit (latest update)
Processor: Intel Core i5-6600K / Core i7-4770 or AMD Ryzen 5 1400
Video: NVIDIA GeForce GTX 1060 or AMD Radeon RX 580 (DirectX 12.0 compatible system)
RAM: 12 GB
Storage: 125 GB
DX: DirectX 12
Hi-rez assets cache: Up to 32 GB
Fix #2: Check the Call of Duty Modern Warfare server status.
Check whether there are any Modern Warfare 2 outages first before starting any troubleshooting steps. Much as with other older video games, server downtime may happen with newly released games as well. You may go to the Actvision's official page, Twitter account, or the popular Downdetector website to get up-to-date information on server status.
Fix #3: Restart your PC.
If the PC meets the requirements specified for the game and there are no outages reported, restarting your computer may be needed to fix the problem. A simple restart has already been proven effective to fix minor issues and eliminate random bugs that may have developed.
Fix #4: Update your GPU drivers.
Check and make sure the graphics drivers are up to date to prevent any incompatibilities that may have led to the crashing of the Call of Duty Modern Warfare 2 multiplayer. Aside from fixing the crashing issue encountered when playing the multiplayer mode on Modern Warfare 2, updating your gpu driver will also guarantee a better performance of your pc. Here's how to do it: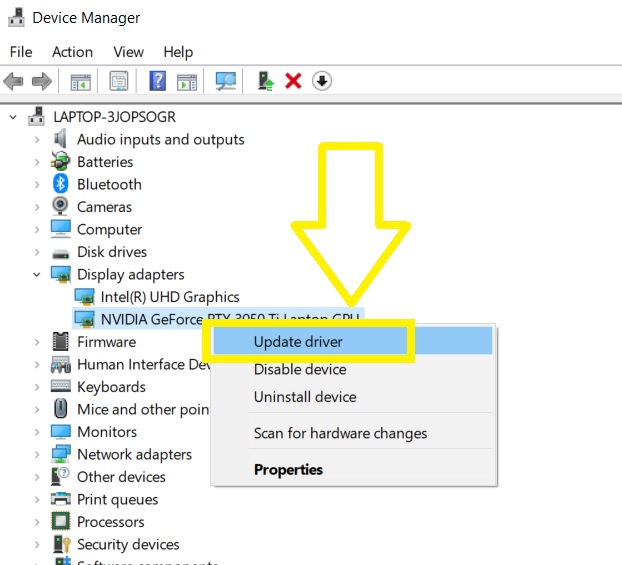 Press the Start button on your computer.
Enter the word "control panel" and select Control Panel.
Change the View by dropdown to Small icons.
Select Device Manager.
Click the dropdown for Display adapters.
Highlight your Display adapter and right-click on it.
Select Update driver.
Select Search automatically for drivers. Wait momentarily as the system will search for any updates available.
Fix #5: Install software updates.
Aside from updating your graphics drivers, it is also important that the software updates are also installed in your computer as this can also trigger crashing issues when playing a multiplayer game. Here's how: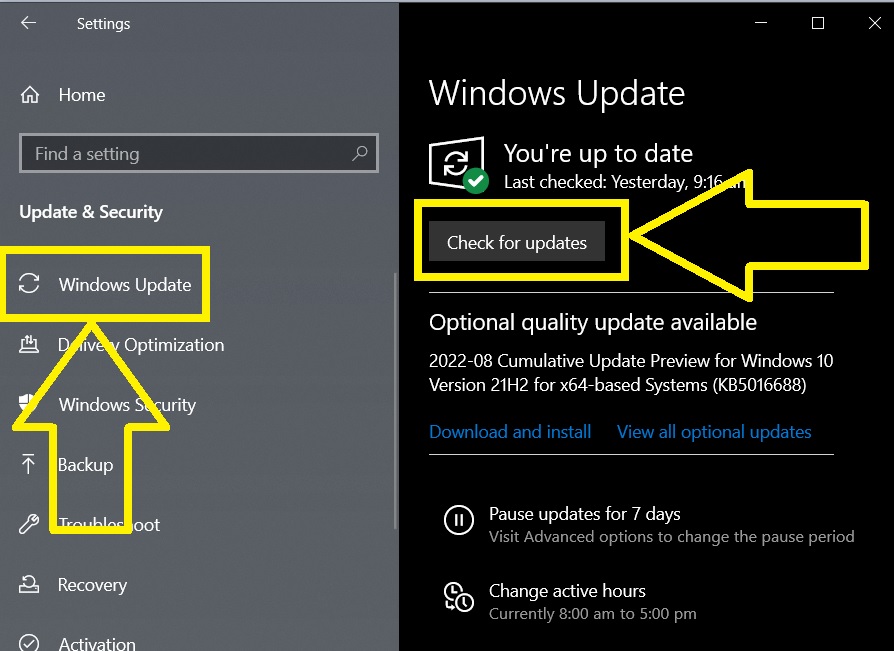 Press the Start button.
Select Settings.
In the Settings menu, select Update & Security.
Click Windows Update.
On the right pane, select Check for updates. Wait until the installation of updates is complete.
Restart your computer next.
Fix #6: Scan and repair the game files.
The crashing issue may also be caused by corrupted or damaged game files. This issue usually occurs when a fresh installation of patches or updates gets interrupted or the computer turns off suddenly while saving the game. If the crashing issue happens in Modern Warfare 2 due to this reason, you need to repair the corrupted ones by using the tools available in Steam and Battle.net launchers.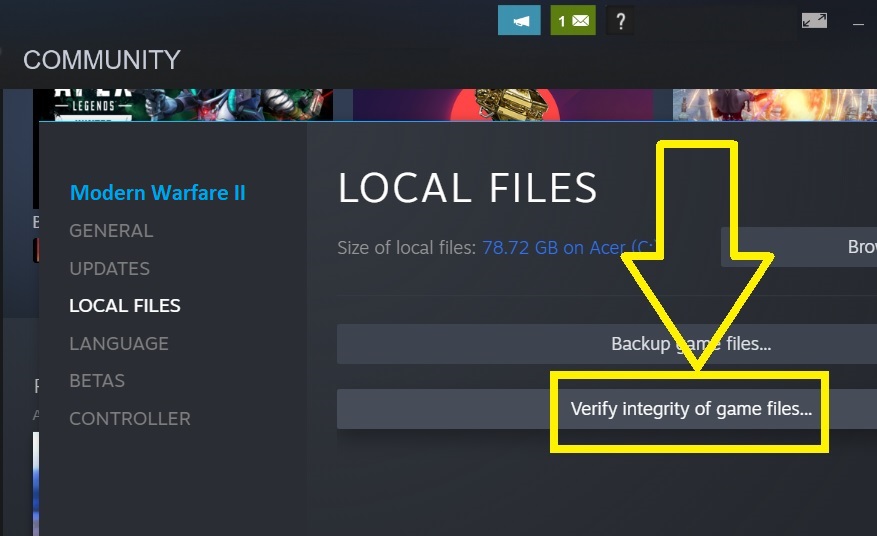 Repair files via Steam client
Open the Steam client.
Go to the Library and right-click on the COD Modern Warfare 2.
Select Properties.
On the left pane, Select Local Files.
Choose Verify integrity of game files.
Restart Steam.
Launch the Modern Warfare 2 game and try to play the multiplayer mode to check if the issue is resolved.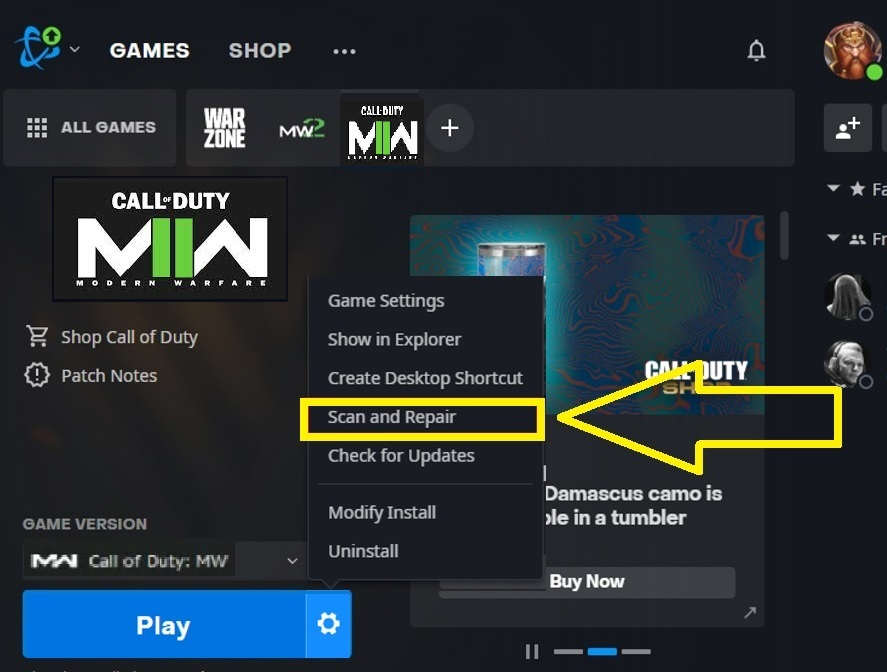 Repair files through Battle.net
Get the Battle.net client started.
Click the cogwheel symbol beside the Play button.
Choose Scan and repair from the options.
Select Begin Scan. Wait until the scan and repair process is complete.
Restart your launcher afterwards.
Fix #7: Install Modern Warfare 2 game updates.
As soon as a new update for a game is made available, it is essential to immediately install it. This rule also applies to Call of Duty: Modern Warfare 2. Patches are routinely applied to newly launched games to fix identified issues and enhance the players' gaming experience. Make sure that you have installed any updates available for the game on your console or computer.
Fix #8: Close unused programs running in the background.
The crashing problem may also be fixed by shutting off other programs that are running in the background. Opening too many applications while playing the game can eat up too much RAM and may interfere with the game, thus the crashing problem occurs.
Fix #9: Adjust the in-game settings.
Adjusting the graphics settings may also be the action you need to fix the crash problem on COD Modern Warfare. This is necessary especially if the computer only meets the minimum requirement of the game.
Fix #10: Reinstall COD Modern Warfare 2.
If all the fixes mentioned above have failed to eliminate the crashing problem, we suggest that you delete and reinstall the game as a last resort.
FAQs
Is COD Modern Warfare 2 for free?

The much-awaited first-shooter game from the successful Call of Duty franchise is available for purchase across all platforms.

What causes the COD Modern Warfare 2 Multiplayer to crash?

When playing Modern Warfare 2's multiplayer mode, crashes may occur for a variety of reasons. Inaccurate or corrupted files, outdated graphics drivers, issues with the game settings, or a run-in with background programs can all cause it.