Leaked images and a video of what appears to be cases for the upcoming iPhone 15 Pro Max have surfaced online, revealing a new cutout for an "action" button.
This button will supposedly let users pre-select actions to take place when the button is pressed, such as turning on/off the flashlight or locking/unlocking screen rotation.
Some of these options are already available with Apple's Back Tap system, which allows users to double or triple-tap the back of the iPhone for a pre-selected action.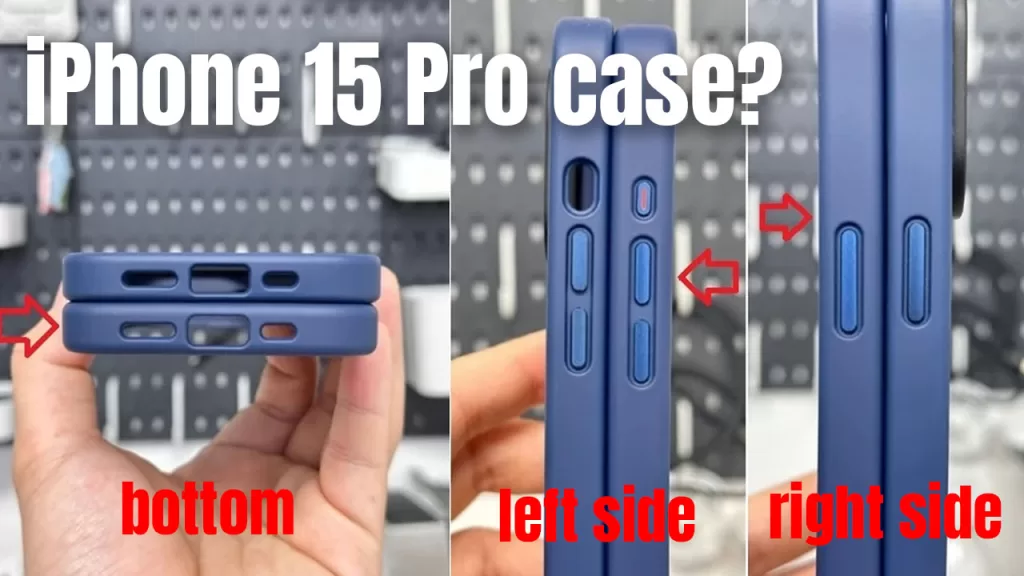 Further Design Changes in iPhone 15 Pro Cases
Apart from the new "action" button, other differences noted in the leaked cases include larger camera lenses and a bigger microphone. As seen on Chinese social media site Weibo (via MacRumors), pictures of a case for the iPhone 15 Pro model show that the power and volume buttons will be positioned lower than where they were placed on the iPhone 14 Pro.
Furthermore, there's a larger cutout necessary for the USB-C port, which is set to replace the proprietary Lightning port this year.
Differences between Pro and Non-Pro Models Remain
Despite indications that Apple is reducing the gap between its Pro and Non-Pro iPhone models by featuring a Dynamic Island and 48MP primary camera on all four models this year, key differences still exist.
For example, battery capacity, refresh rates on displays, and application processors will vary between the models — with the A16 Bionic SoC powering the iPhone 15 and iPhone 15 Plus while the more advanced 3nm A17 Bionic chip being utilized in the iPhone 15 Pro and iPhone 15 Pro Max.
Apple's Expected Launch Date for iPhone 15 Lineup
Apple is expected to unveil its new iPhone 15 lineup in September. The leaked images and videos of cases for the forthcoming model show small alterations to the size and position of controls, which might include a larger microphone cutout and a slightly repositioned sleep/wake control.
As these leaks continue to emerge online, anticipation around the company's latest smartphone offering grows, with consumers eager to see what design changes and features they can expect from the next generation of iPhones.