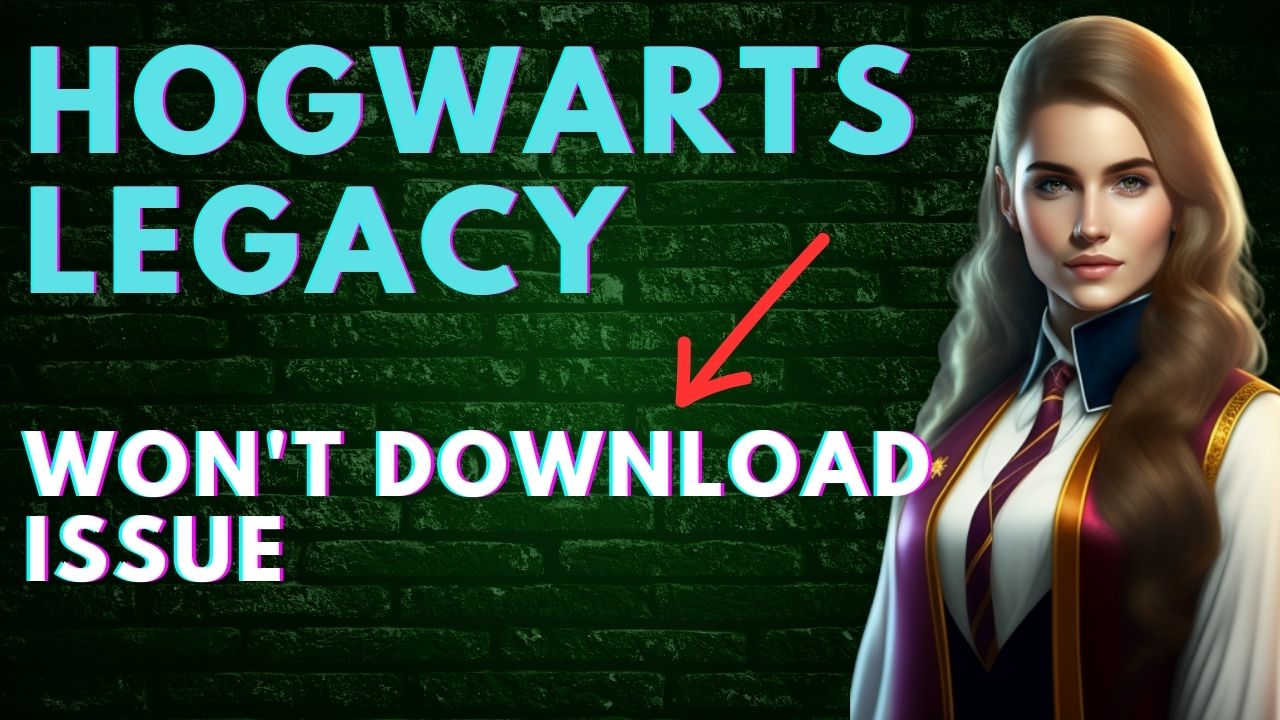 Have you encountered Hogwarts Legacy Won't download? This can be caused by a variety of factors, such as problems with the Steam game or client, issues with the operating system, a weak internet connection, corrupted game files, damaged system files, or missing files. To fix this issue, you need to do several troubleshooting steps.
Hogwarts Legacy is an immersive video game that transports players to the beloved world of Harry Potter. Developed by Avalanche Software, the game lets players enroll in Hogwarts School of Witchcraft and Wizardry, explore its vast open world, and engage in a variety of activities. From brewing potions and casting spells, to interacting with magical creatures and customizing their character's abilities, players can truly live out their dreams of being a wizard.
But the game isn't all fun and games. Players will also face dark wizards and must make alliances, all while holding a dangerous secret that could threaten the wizarding world. As they progress through the story, players can wield immense power and influence, shaping the destiny of the wizarding community.
With its expansive world and engaging gameplay, Hogwarts Legacy promises to be an unforgettable experience for fans of the Harry Potter franchise.
Fixing Hogwarts Legacy Won't Download Issue
If you're trying to download or install Hogwarts Legacy from the Steam store, you might encounter a frustrating issue where the game won't download. This problem can be caused by a variety of factors such as a poor internet connection, server issues, or even a problem with the Steam launcher. It can be especially frustrating when all you want to do is play the game.
Here's how to fix Hogwarts Legacy not downloading issue.
Fix #1 Check Internet Connection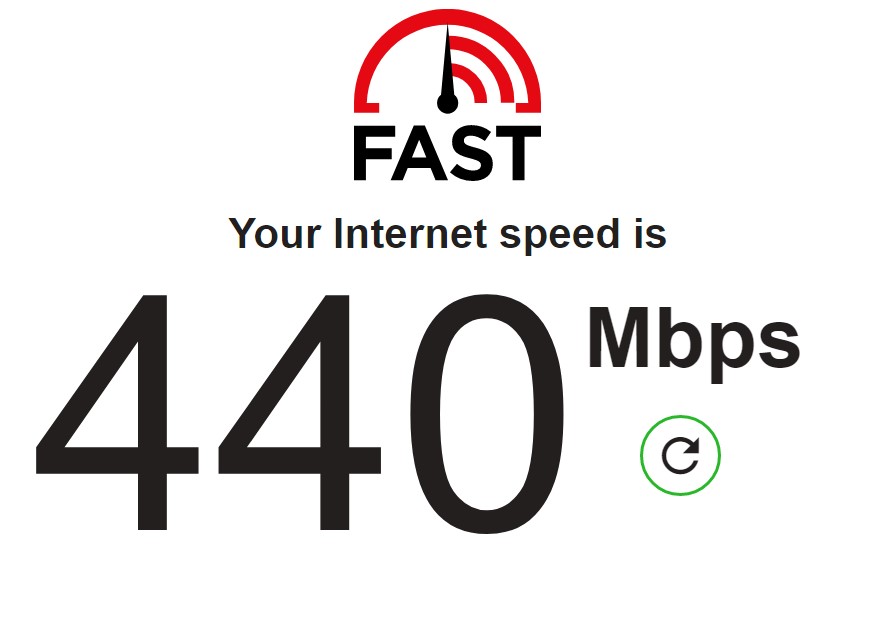 Having trouble downloading Hogwarts Legacy? The first thing to check is your internet connection. A stable connection is essential for downloading the game. To ensure that your connection is stable, you can use popular web speed test tools like fast.com or speedtest.net. These tools will measure your network's ping, download, and upload rates, letting you know if your connection is up to par. Once you've confirmed that your internet connection is reliable, you can move on to diagnosing other potential causes of the download issue.
Fix #2 Update Outdated Network Drivers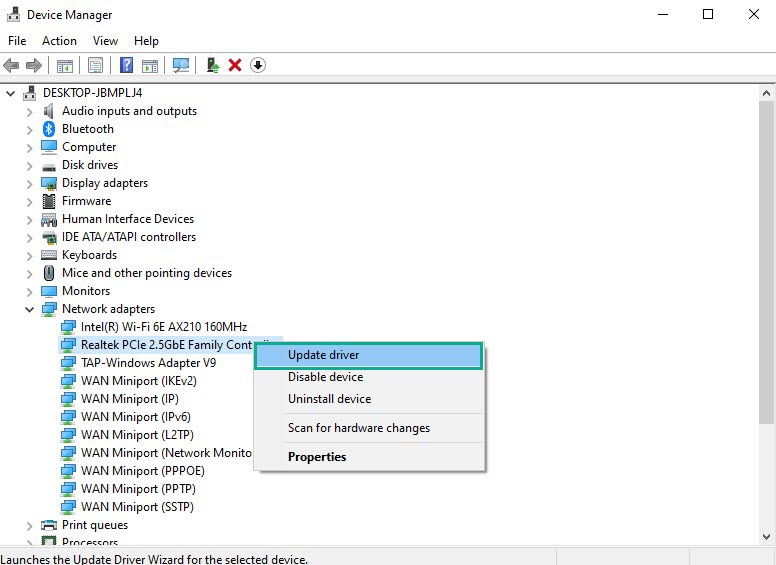 One common cause of the Hogwarts Legacy download problem is an outdated network adapter driver. Manufacturers of computer hardware such as network adapters regularly release new drivers to improve performance and address issues. It's always a good idea to use the latest version of your network driver to ensure the best possible experience.
If you suspect that your network driver may be the issue, you can visit the website of your network card manufacturer and download the latest driver for your device to update network drivers. Once you've downloaded the latest driver, be sure to install it and restart your computer before attempting to download Hogwarts Legacy again.
Fix #3 Clear Steam Download Cache Files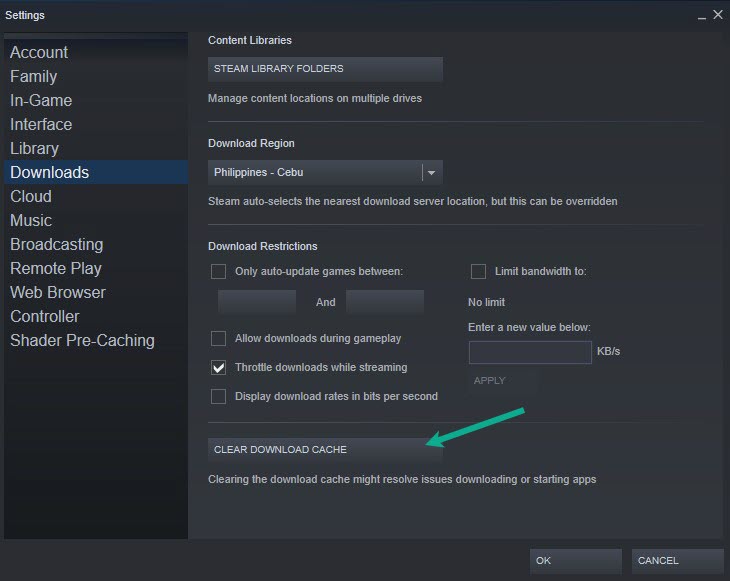 Clearing your Steam download cache can be a simple solution to resolving the issue of Hogwarts Legacy failing to download. In fact, clearing the Steam download cache can often resolve many issues related to downloading game files.
Clearing Steam download cache files
Step 1: Double-click the Steam icon on your desktop to launch the Steam client. Make sure your Steam account is log in.
Step 2: On your Steam launcher, click Steam, then click Settings.
Step 3: Click Downloads, then click Clear Download Cache.
Fix #4 Update Windows System
It's important to ensure that your PC is running the latest version of the Windows operating system to avoid download issues. Outdated versions of Windows can often lead to problems with downloading software, including games like Hogwarts Legacy.
Keeping your operating system up-to-date is crucial, as newer versions often come with many improvements and bug fixes that can enhance your gaming experience. Verifying that your PC has the most recent updates installed is a good way to ensure that any issues with downloading Hogwarts Legacy are resolved.
Fix #5 Repair Steam Library Folder
If you're encountering game bugs while trying to play Hogwarts Legacy on Steam, a corrupted Steam library folder may be the culprit. This issue is typically caused by problems with the game folder itself.
To fix the issue, you'll need to repair the library folder. Doing so will help ensure that the game files are correctly installed and that you can play Hogwarts Legacy without encountering any bugs or errors.
Repairing Steam Folder
Step 1: On your Steam launcher, click Steam, then click settings.
Step 2: On Downloads tab, click Steam library folders.
Step 3: Click the three dots.
Step 4: Click Repair folder.
Fix #6 Verify Game Files
If the game file data is corrupted, downloading Hogwarts Legacy will not be possible. To fix this issue, you can use the Steam client to check the game file's integrity and repair it if necessary.
Verifying Game Files
Step 1: Open Steam client.
Step 2: In your Steam launcher, click Library.
Step 3: Find the game then right-click the game in your Library and select Properties.
Step 4: Choose the Local Files tab and click Verify integrity of game files.