The Google Pixel 8 Pro does not have a built-in heart rate monitor. However, you can still track your heart rate using various methods. Here are some alternatives to consider.
Interested in Purchasing the Google Pixel 8 Pro? Here are 17 commonly asked questions before buying.
Using Google Fit App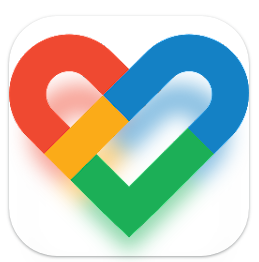 Why This Method Works
Google Fit uses the phone's camera and flash to measure your heart rate. It's a convenient and integrated option for Android users.
Download Google Fit: Install the app from the Google Play Store.
Navigate to Heart Rate: Open the app and go to the "Heart Rate" section.
Place Finger: Put your finger on the rear camera and flash.
Measure: Tap "Measure" and wait for the results.
Review: Your heart rate will be displayed on the screen.
Pros of Using Google Fit for Heart Rate Monitoring
Convenience
Google Fit is integrated into the Android ecosystem, making it easy to access and use without the need for additional hardware.
No Additional Cost
The app is free to download and use, eliminating the need for a separate purchase.
Data Integration
Google Fit can sync with other health and fitness data, providing a more comprehensive view of your overall well-being.
User-Friendly Interface
The app is designed to be intuitive, making it easy for users of all levels to navigate and understand their metrics.
Regular Updates
Being a Google product, the app receives regular updates, ensuring that you have access to the latest features and security patches.
Cons of Using Google Fit for Heart Rate Monitoring
Accuracy
The method used by Google Fit is not as accurate as dedicated heart rate monitors. It should not be relied upon for medical diagnosis or treatment.
Dependence on Phone Hardware
The accuracy and reliability can vary depending on the quality of your phone's camera and flash.
Battery Drain
Using the camera and flash can consume a significant amount of battery, which could be a concern if you're planning to use it frequently.
Limited Features
While Google Fit offers basic heart rate monitoring, it may lack advanced features found in dedicated devices, such as continuous monitoring or arrhythmia detection.
Data Privacy
Although Google has security measures in place, storing health data on a cloud service always comes with some level of risk.
Warning
This method is not medically accurate and should not be used for diagnostic purposes.
Using a Smartwatch for Heart Rate Monitoring
* If you buy through links on our site, we may earn an affiliate commission. For more details, please visit our Privacy policy page.
Google Pixel Watch 2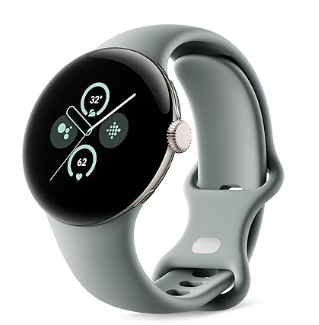 Brief Review
The Pixel Watch 2 is designed for all-day wear and comes with a quad-core CPU that ensures smooth performance. It offers 24 hours of battery life, even with an always-on display, and can charge up to 50% in just 30 minutes.
Pros and Cons as a Heart Rate Monitor
Pros:
Seamless integration with Pixel phones
24-hour battery life allows for continuous heart rate monitoring
Fast charging ensures minimal downtime
Cons:
Limited to the Google ecosystem
No mention of advanced heart rate features like ECG
Summary:
The Pixel Watch 2 is an excellent choice for Pixel 8 Pro users looking for seamless integration and reliable heart rate monitoring. However, it may lack some of the advanced heart rate features found in specialized fitness trackers.
Fitbit Sense 2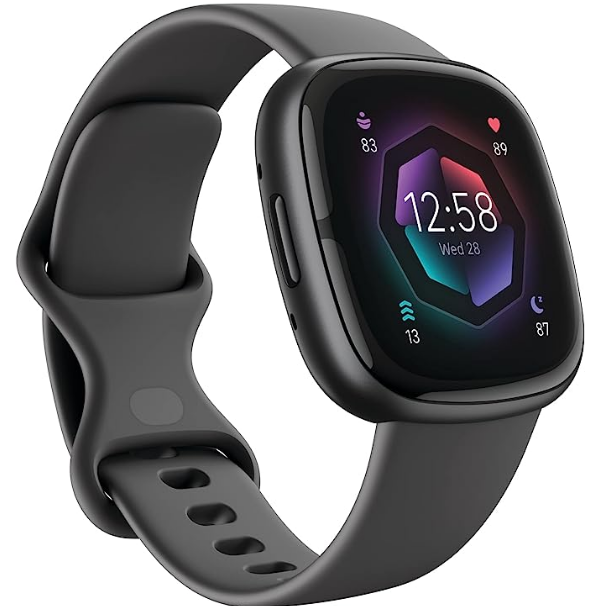 Brief Review
The Fitbit Sense 2 offers a bright and easy-to-see display, with an intuitive app that provides detailed health metrics, including heart rate. It can track workouts through about 40 modalities and offers advanced insights through a Fitbit Premium subscription.
Pros and Cons as a Heart Rate Monitor
Pros:
Highly accurate heart rate monitoring
Versatile tracking across multiple workout types
Advanced insights available through Fitbit Premium
Cons:
Requires a Fitbit Premium subscription for advanced features
Limited customization options for workout screens
Summary:
The Fitbit Sense 2 is a versatile and accurate heart rate monitor that offers advanced insights, albeit at an additional cost through Fitbit Premium. It's a good choice for those who prioritize detailed health metrics.
Pixel 8 Pro Heart Rate Monitor
While the Pixel 8 Pro doesn't have a built-in heart rate monitor, you can use the Google Fit app or third-party apps as alternatives. However, for medical-grade accuracy, it's best to use a dedicated heart rate monitor.