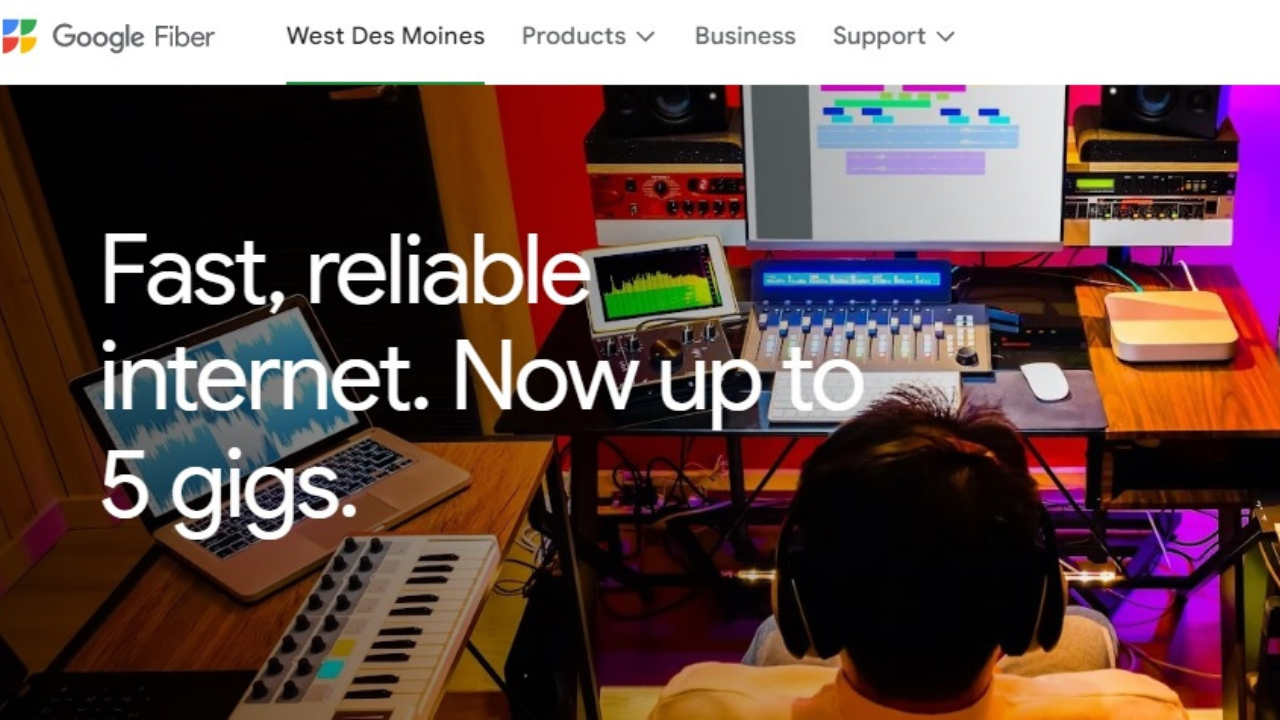 Google Fiber has announced the launch of its new 5 Gig internet plan, offering customers symmetrical speeds of up to 5Gbps for just $125 per month. The plan, which was announced on February 14th, 2023, is the cheapest 5Gbps plan currently available from any major provider.
AT&T ($180), Frontier ($165), and Ziply Fiber ($300) all offer similar speeds, but at a higher monthly cost. The plan also comes with free rental of a Wi-Fi 6 router with up to two mesh Wi-Fi extenders, unlimited data, 1 TB of free cloud storage, and no contract requirements. Professional installation, that will upgrade homes to be 10Gbps-ready, is also included.
Google Fiber 5Gig Internet Specs
Download Speed
5 gigabits per second
Upload Speed
5 gigabits per second
Time to download a 2.5 hour movie
(1080p, 6Mbps encoding)
10.8 seconds
Time to download a 2.5 hour movie
(4K, 15Mbps encoding)
26.9 seconds
Time to download 30 5-minute songs
([email protected])
0.4 seconds
Time to download a 10GB game
15.9 seconds
Included equipment
Wi-Fi 6 Router and up to two Tri-band Mesh Extenders
Google Fiber 5 Gig Available Cities
The new 5-gig internet service is rolling out in three cities: Kansas City, West Des Moines, and the Salt Lake City metropolitan area.
The service offers symmetrical upload and download speeds, and includes an optional Wi-Fi 6 router, up to two mesh extenders, and professional installation that also upgrades homes to be 10Gbps-ready.
Google Fiber has said that the service will roll out in other cities later this year, with testing beginning shortly.
Google Fiber Plans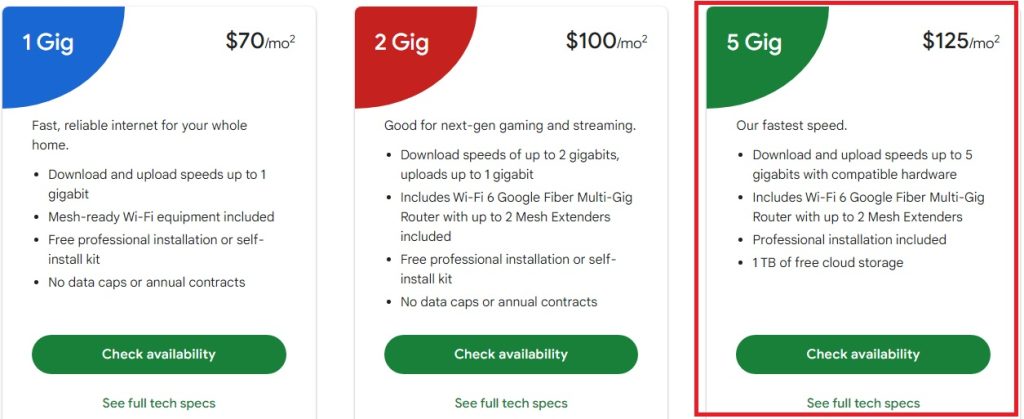 Google Fiber's 5 Gbps internet is a significant upgrade from current 1-gig to 2-gigabit offerings and is an excellent deal for those who work heavily in the cloud with large files. They currently offer them at $70 for the 1-gig plan and $100 for the 2-gig plan. Comparably, the customers are getting great value for the 5-gig service.
Google Fiber's 8Gbps option, which was announced late last year, is still "coming soon" and will also include symmetrical uploads and downloads. The company is also working to expand service to more cities and will eventually offer 8-gigabit-plus speeds, which will be offered for $150 per month.
All in all, Google Fiber's 5 Gig plan is a great deal for those who need fast internet speeds. The plan is currently available in three cities, with more to come later this year.