Do you experience God of War Ragnarok error code CE-108255-1 on your PS5 console? Several factors can cause this issue on your God of War Ragnarok game such as a glitch, outdated game, console's software is outdated, or corrupted game. To fix error codeCE-108255, you will need to perform several troubleshooting steps.
God of War Ragnarok is a PlayStation-exclusive action-adventure game that was created by Santa Monica Studio and published by Sony Interactive Entertainment. The story follows Kratos and his son Atreus in ancient Scandinavia. The game is a follow-up to Sony Interactive Entertainment's and Santa Monica's God of War 2018.
Fixing God of War Ragnarok Error Code CE-108255-1 on PS5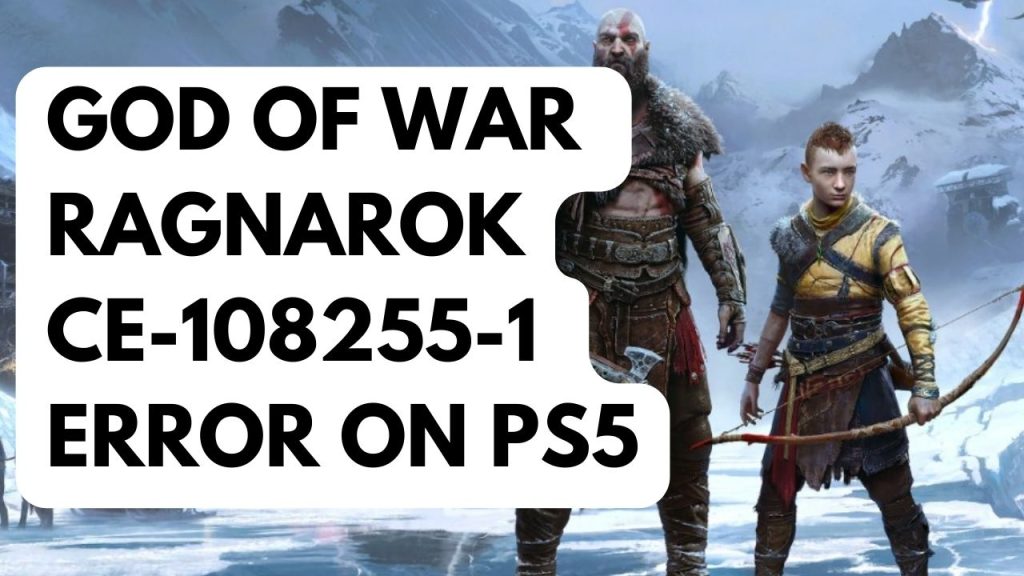 One of the error message that you can encounter when playing God of War Ragnarok on your PlayStation console is the error code ce-108255-1. This can be a frustrating experience if the error occurs occasionally as you will not be able to enjoy the game.
Here's how to fix God of War Ragnarok error code ce-108255-1 issue.
Fix #1 Update God of War Ragnarok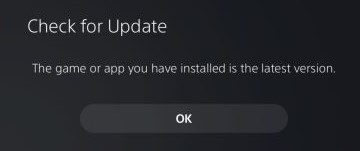 The first thing you should do is to update your game if you encounter error code ce-108255-1. By doing an update, this can fix the God of War Ragnarok error codes you are encountering because the update will have several improvements, stability, bug fixes, and improvements over the older version of the game.
Updating Game
Highlight a game thumbnail in your games home and press the options button to display the options menu.
Select Check for Update.
Set auto-updates for PS5 Games on your console
Go to Settings > Saved Data and Game/App Settings > Automatic Updates.
Turn on Auto-Download or Auto-Install in Rest Mode.
Fix #2 System Update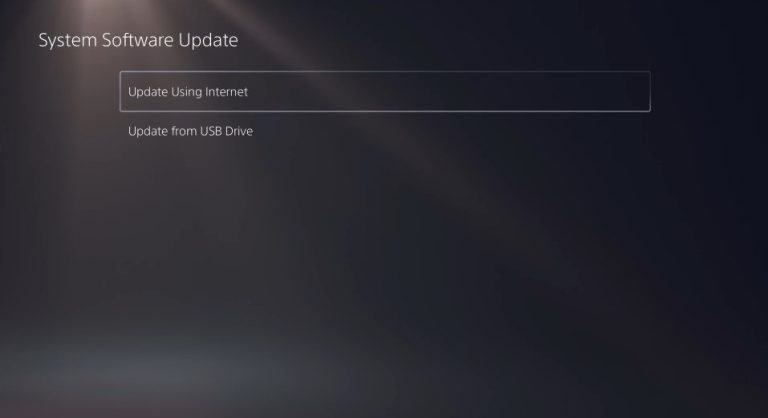 If the the error code ce-108255-1 still occurs then the next thing to do is to do a PS5 software updates because it is one of the potential fixes that can fix any error occurs on your console. System update usually has bug fixes for newly released games and occasionally will have new features included.
Automatically Update PS5 Console
Step 1: On your PS5 go to Settings menu.
Step 2: Select System .
Step 3: Choose System Software .
Step 4: Select Console Information.
Step 5: Download update if there is a new update available.
Manually Update PS5 console
Step 1: Create a "PS5" folder on a FAT32-formatted USB drive using a PC or a Mac. Create a new folder inside called "UPDATE."
Step 2: Save the update file in the "UPDATE" folder after downloading it. Save file as: "PS5UPDATE.PUP"
Step 3: Connect your USB drive that contains the file to your console.
Step 4: Press and hold the power button while the PS5 console is in Safe Mode, then let go after the second beep.
Step 5: Choose the Update Software option under Safe Mode option 3.
Step 6: Select Update from USB Storage Device then OK.
Fix #3 Rebuild Database
If you are still getting ce-108255-1 from the game then you can try to rebuild database and see if it fixes the issue. Rebuild database is a feature in safe mode that analyzes PlayStation's hard drive and builds a new database including all of the content on your PS5.
Rebuilding Database
Step 1: Completely shut down PS5.
Step 2: Remove power cord.
Step 3: After a minute plug back the power cord.
Step 4: Go to Safe mode by pressing and holding the power button. Release the power button after the second beep.
Step 5: Select Rebuild database.
Step 6: Follow the on screen-instructions.
After you have done the steps, check if error occurs on your game.
Fix #4 Reinstall God of War Ragnarok
You can try to reinstall if the error occurs occasionally. There might be an issue with the installation or game files of your game. You can do a reinstall so that you will have a fresh install.
Reinstalling Game
Go to Settings > Storage > Games and Apps.
Select Delete Content.
Select the data you want to get rid of and select Delete.
Install the same game you have uninstall.
Fix #5 Reset to Factory Settings
If at this point if your game still shows the ce-108255-1 error then you can reset to factory settings your console and see if it fixes the issue. Use this step as a last resort only as this will delete everything.
Hard Reset PS5
Step 1: On the PS5 Home screen, go to settings.
Step 2: Select System.
Step 3: Select System Software.
Step 4: Select Reset Options.
Step 5: Select Reset your Console.
Step 6: Select Reset to confirm hard reset.
Fix #6 Contact PlayStation Support
If the error codes still persist, then you can contact PlayStation support as the problem might be hardware issues. You can contact them for warranty or additional troubleshooting steps.