In this troubleshooting guide, we will show you what to do if your Galaxy Tab S7 won't turn on or respond. Most of the time, such a problem is due to a minor firmware-related issue and you don't need to do complicated procedures to fix it.
When an Android tablet or smartphone powers down by itself and would no longer turn on after, most of the time, the problem can be a very minor firmware-related issue that you yourself can fix by doing some basic troubleshooting procedures. That is if your device does not have any visible signs of physical or liquid damage.
If it does however, then it is more likely that your tablet has some issues with the hardware and if such is the case, there's only so much you can do about it. As early as now, you should already consider having the device checked by a Samsung technician so that you will be advised how bad the problem is and whether or not it's fixable.
But assuming that your Tab S7 just turned off by itself and would no longer power up, then the following solutions may be able to help you make it respond again.
In this post, we will guide you on what you should do if your Samsung Tab S7 won't turn on or respond. You only need to do one or a couple of procedures to be able to determine the cause of the problem and hopefully be able to fix it. So if you're one of the users with this issue of Samsung tablet won't turn on, here's what you need to do:
Force restart your Galaxy Tab S7
Most of the time, a device that powers off and would no longer respond has what we often refer to as a "firmware crash." It occurs every now and then but it's not really a serious problem. In fact, you will be able to fix it by simply doing the forced restart.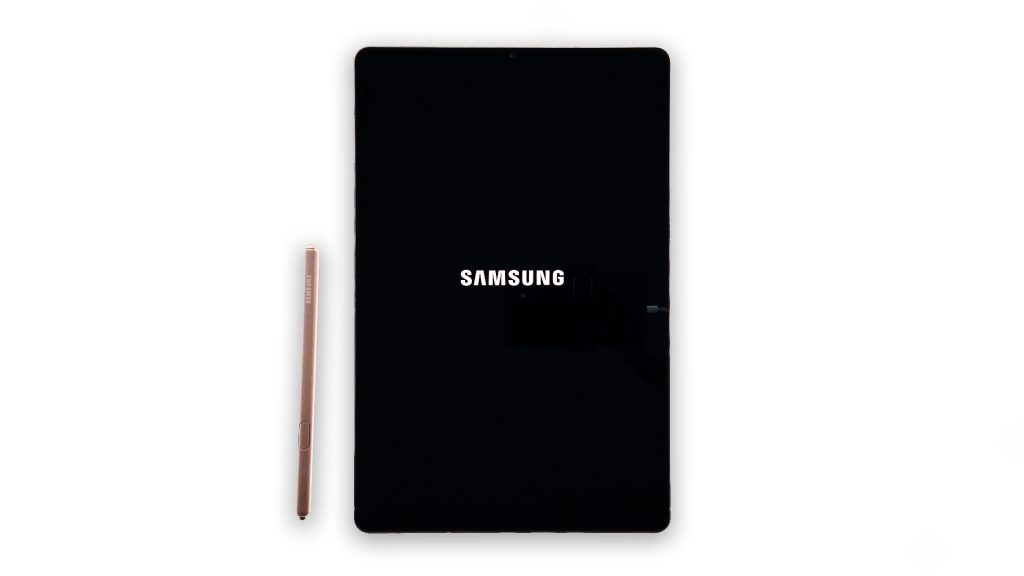 It is a simulated battery removal that forces your device to shut down or power back up. If you have owned low-tech phones, the forced reboot is equivalent to pulling the battery out to "power shock" the device and putting it back in. Most times, such a procedure will make the device respond again. But since the Tab S7 has a non-removable battery, you can't pull it out. This is what you have to do instead:
Press and hold the power button and the volume down button at the same time for 10 seconds. This will force your tablet to turn on.
When the logo shows, release both keys and wait until the reboot is finished.
The moment the logo show on the screen is a sign that the problem is already fixed. More often than not, this is the only thing you have to do to a device that won't turn on. However, if the problem still persists after doing this procedure, then move on to the next solution.
Charge your device & do the Forced Reboot
If your Tab S7 is still not responding even after doing the first solution, then it is possible that it has a drained battery. In most cases, having a drained battery isn't really a problem because your device will respond immediately once it's connected to the charger. However, there are times when the firmware crashes if you allow your device to run out of juice. As a result, you're already dealing with a couple minor issues that both leave the your Samsung Galaxy device to become unresponsive. Here's what you should do about it: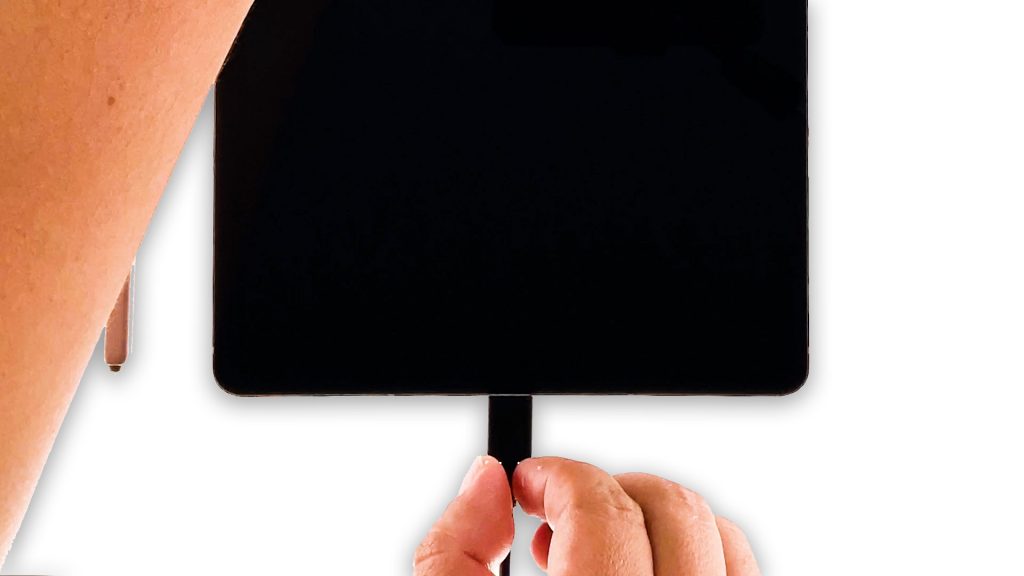 Plug the power adapter to a working wall outlet and connect your device to its charger and use the original charging or data cable.
Regardless of whether the charging symbol shows or not, leave the device connected to the charger for a few minutes.
After that, press the power button and hold it together with the volume down key for 10 seconds.
If the logo shows up, then release both keys and wait until your Samsung Galaxy Tab S7 finishes the reboot. However, continue holding the buttons a little bit longer if it still won't respond after 10 seconds. There are times when it takes more than 20 seconds before your Galaxy device responds.
When it comes to fixing devices that won't turn on, as long as there are no visible signs of physical or liquid damage, these two procedures are all you have to do to make your device work perfectly again. You can also boot up the table on Safe mode if you want to. Running it on recovery mode and wiping the cache partition might also help.
You can run it on safe mode by turning off the tablet. You can turn it off by pressing the Power button at least 30 seconds. Once it is turned off, press the Power key again to turn back on. When the Samsung logo displays, press and hold the Volume down buttons until the lock screen displays. You should see the lock screen displays Safe mode at the the lower-left corner of the screen.
To run it on recovery mode, turn off the tablet then press and hold the Power and Up Volume button together with the Home key. When the Android logo appears, release Home, Power and Volume buttons. Press the Down Volume key to select Wipe cache partition and use the Power button to select. You can also perform a hard reset using the same procedures. Just select the Wipe Data/Factory reset on the recovery options.
Make sure to backup your files using a Samsung switch app downloaded on a laptop or PC. Just connect your Tablet using the USB cable and follow the onscreen instructions.
However, if it still won't turn on after doing these procedures, then it's possible that there's a more serious hardware-related problem that needs to be fixed by the tech. And with that, you need to bring your Samsung Galaxy Tab S7 to the tech.
We hope that this troubleshooting guide can help you one way or the other.
Please support us by subscribing to our YouTube channel. We need your support so that we can continue publishing more helpful contents in the future. All rights reserved.
ALSO READ: