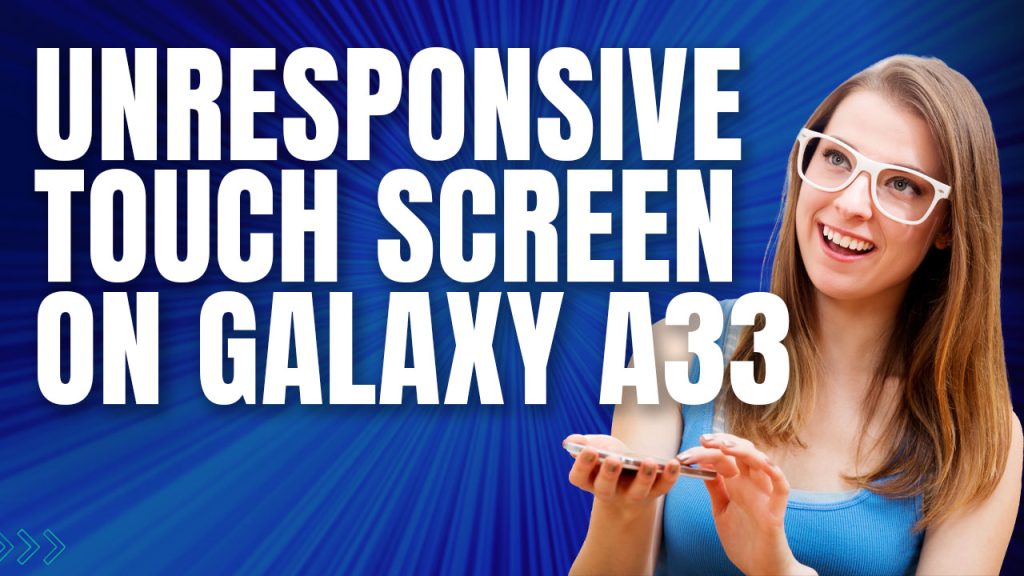 More often, unresponsive touchscreen in Samsung Galaxy A33 is not new. In fact, there are a number of reasons to consider why this problem occurred out of the blue. But the good thing is, this is just a minor issue, and you can fix it without bringing your device to the tech.
In this post, we will walk you through how to fix your Galaxy A33 slow or unresponsive touchscreen. We will rule out each and every possibility until we can figure out the real issue and resolve it. So, if you have a similar issue with your device, then continue reading for this post might help you.
First solution: Forced restart your Galaxy A33 5G
Slow or unresponsive touchscreen is often caused by a minor firmware issue, so, doing a forced restart will possibly fix it. Performing a forced restart will refresh the memory of your device and close all apps running in the background. So, if this is just a minor firmware issue, then this method will fix it.
Here's how it's done:
Press and hold the Volume Down button and the Power key for 8 seconds. This will trigger your phone to shut down and power back up.
When the logo shows, release both keys and allow your phone to continue the boot process.
After the forced restart, use your phone and observe if the problem still happening. If not, proceed to the next method.
Second solution: Run your phone in Safe Mode
Sometimes, due to some bugs from the third-party apps you installed, it creates conflict to the system to run slow, which resulted your Galaxy A33 screen to become slow or unresponsive. So, to rule out this possibility, all you need to do is boot your phone in Safe mode.
Running your device in Safe mode will temporarily disable all third-party apps and only the pre-installed one will run in the system. Don't you worry, this method is safe and won't delete your important files and data saved on your phone.This is how you run your phone in Safe mode:
Press and hold the Power key until options show.
Tap and hold the Power off option until it changes into Safe Mode.
Tap the Safe mode icon to restart your device.
Once the reboot is successful, you should see 'Safe mode' at the lower-left corner of the screen.
While in Safe mode, use your phone and see if the issue still occurs. If your device functions normally while in this mode, then one of the third-party apps is causing the issue. However, while in this mode and your phone's screen is still unresponsive or slow, proceed to the next step.
Third solution: Perform a reset.
After you do the previous methods and your phone's touchscreen remains slow or unresponsive, your last option should be a reset. Performing a reset on your phone is a very effective method, especially for fixing firmware-related issues. But before you do the reset, make sure to backup all your files and data because all of it will be deleted during the process.
After the backup and your phone is ready, follow these steps:
Turn off the device.
Press and hold the Volume Up key and the Bixby key, then press and hold the Power key.
When the Samsung logo shows, release all three keys.
Your Galaxy A33 will continue to boot up into the Recovery Mode. Once you see a black screen with blue and yellow texts, proceed to the next step.
Press the Volume down key several times to highlight 'wipe data / factory reset'.
Press Power button to select.
Press the Volume down key until 'Yes' is highlighted.
Press Power button to select and start the master reset.
When the master reset is complete, 'Reboot system now' is highlighted.
Press the Power key to restart the device.
Once the reset is finished, set up your phone as a new device and the touchscreen issue you're experiencing must already be fixed.
However, if the problem still persists, then it's time to have it checked. Hope this helps.