There are various reasons why you are experiencing Error 2002 on the PC version of your Final Fantasy XIV Online game. It could be due to Windows firewall and antivirus blocking FFXIV, Internet connection issue, or driver issues. To fix this you will need to perform several troubleshooting steps.
Final Fantasy XIV Online is an MMORPG developed by Square Enix that features a persistent world that allows you to explore the region of Eorzea. You can create your own character who will become an adventurer as you go on quests, team up with other players, and craft items. FFXIV is currently in its Endwalker expansion , which concludes the Hydaelyn–Zodiark arc.
Why does Final Fantasy XIV have error 2002?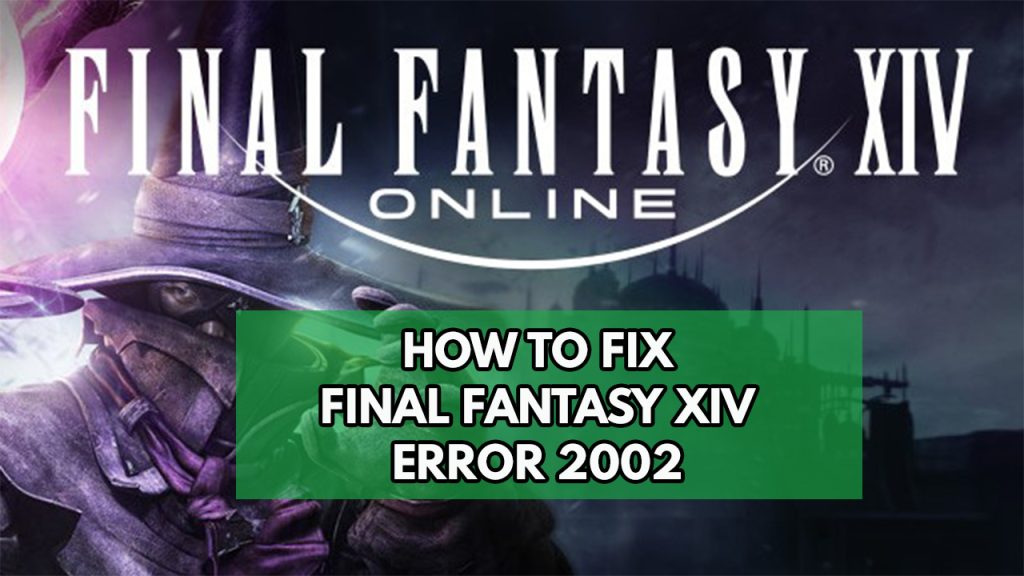 When playing Final Fantasy XIV Online, one of the issues you may encounter is the error 2002. This can happen when you are attempting to login server in the game lobby. This can be can be an annoying error because you cannot play FFXIV and have lobby server connection issues.
Fix #1 Check internet connection
The next first step is to check that your internet connection is up and running. Final Fantasy XIV demands a broadband internet connection with minimal ping and large download and upload bandwidth because it is an online game.
Time Needed : 3 minutes
Checking internet speed
Open a browser.

Use any browser you want.


On your browser, open speedtest by typing speedtest.net.

This will lead you to the speedtest site.


Press the Go button.

This will start the speed test.



Check Internet speed result.

This shows the connection speed results.

To avoid error 2002, a low ping between 10 and 100ms is ideal. Anything above this will have an impact on your online gaming. Your download and upload speeds should be consistent with your internet service provider's plans.
If the results are not good then you can check if it is caused by your internet router by following these steps:
Step 1: Your computer should be turned off.
Step 2: Remove the power cords from your Modem and Router.
Step 3: Reconnect your modem and router to the power supply after a minute and turn on the devices.
Step 4: Wait for the lights to come on again.
Step 5: Turn on your PC.
Also instead of using a wireless connection, try using an ethernet cable connection if possible to avoid any latency and FFXIV error 2002.
Fix #2 Check FFXIV game servers
In this case, you'll want to double-check the server is up and running as there might be a problem with the server that is what is causing error 2002. Square Enix has built an online server status website where you can simply check the server status. If the server is online, is having partial maintenance, is under maintenance, or if the creation of new characters is unavailable, or having extreme traffic overloads you will see it on the website.
Checking the game server
Step 1: Open a browser.
Step 2: Go to the server status page.
Step 3: Click the data center.
Step 4: Check the server status.
Fix #3 Check Windows Firewall and Anti Virus Software
Your antivirus and firewall software may occasionally prevent the FFXIV from connecting to the lobby server connection and causing error 2002. To avoid getting this FFXIV error 2002 and lobby server error, make sure that these programs are not blocking FFXIV.
Turning off Anti virus security settings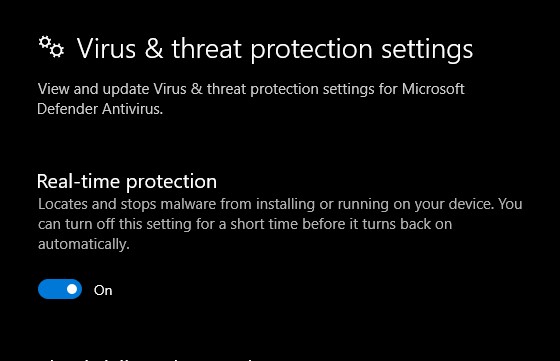 Step 1: Press Windows Start menu key.
Step 2: Click Settings.
Step 3: Click update & security.
Step 4: Click Windows Security.
Step 5: Click Virus & Threat protection.
Step 6: Click Manage settings.
Step 7: Turn off real-time protection.
Adding the game to the antivirus exclusion list
Step 1: Press the Start Menu button.
Step 2: Click Settings.
Step 3: Click Update & Security.
Step 4: Click Window Security.
Step 5: Click Virus & threat protection.
Step 6: Click Manage settings.
Step 7: Click Add or remove exclusions.
Step 8: Click Add an exclusion.
Step 9: Click Folder.
Step 10: Locate and select the game folder.
Adding as an Exception through Windows Firewall option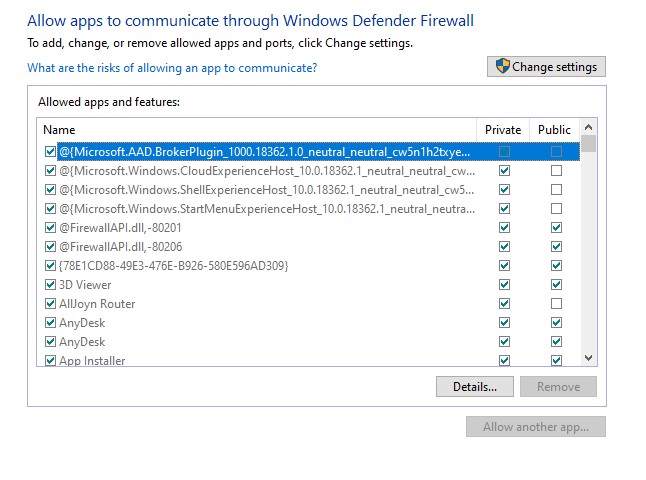 Step 1: Type Windows Firewall in the search bar on your desktop and then click the icon that appears in the results.
Step 2: Choose Allow an app or feature through Windows Defender Firewall.
Step 3: Scroll down until you find the game, then check all boxes.
Step 4: Click the OK button.
If you still get the FFXIV lobby server connection error 2002 after deactivating the anti virus completely and firewall, be sure to restart the game. If it still does, these are not the source of the issue. You'll have to turn them back on.
Fix #4 Try switching Data Center
Error 2002 in Final Fantasy XIV might occur when the game's Data Center is unavailable. Switching the can solve this problem. You can choose other logical center for the meantime.
Switching logical data center
Step 1: Start FFXIV and go to the settings and choose "Data Center selection menu."
Step 2: Change it to a different center from the one you're using now.
Step 3: Restart the FFXIV to see if Error 2002 still occurs.
Step 4: Logout of the center and switch to the previous center if the error no longer appears.
Fix #5 Reinstall the FFXIV
If the above troubleshooting steps fails to fix the problem then you should consider uninstalling the FFXIV then installing a fresh version.
Uninstalling the FFXIV
Step 1: Click on the Start button.
Step 2: Click on Settings.
Step 3: Click Apps
Step 4: Click on FFXIV Online on the list then click on Uninstall.
Step 5: Click Uninstall again to confirm your action