Most of the time, errors occur when your console encounters issues while initializing, but there are times when issues happen due to connectivity problems. That might be the reason why you're getting the error 0x87DD0017 on your Xbox Series S.
So basically, what you need to do is to check if your console has a stable Internet connection. If it's getting slow or no connection at all, you have to know if the issue is with your router or modem. You can try fixing it on your own, or call your Internet service provider and have it fixed.
If you're one of the Xbox Series S owners that's bugged by the error 0x87dd0017, here's what you should do: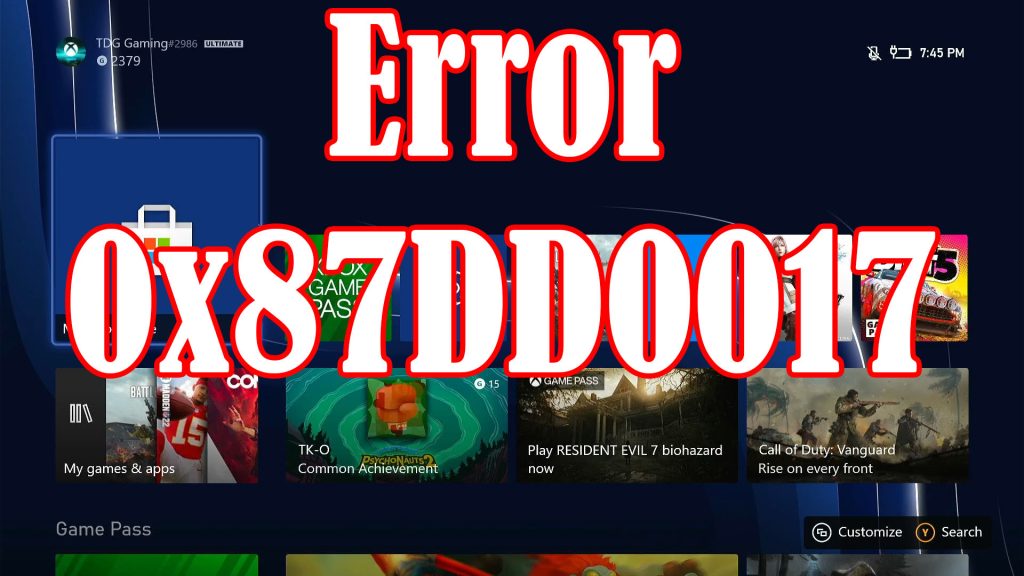 Fix #1: Restart your console
Before doing anything else, make sure to refresh your console's memory by rebooting it. The fact is that it might be the only thing you need to do to make your console work perfectly again.
To restart your Xbox, press and hold the Xbox button on your controller until the Power center shows.
Highlight Restart console and then press A.
Select Restart and wait until the reboot is finished.
Once your console is ready, try launching the app or game and see if the error is gone.
Fix #2: Check your Internet connection
Sometimes games fail to connect to their respective servers and when that happens, errors will pop up. So after rebooting your console and it still shows you the error 0x87DD0017, the next thing you have to do is to make sure it is connected to the web. Just perform a speed test to know if it's a connection issue. Here's how:
Press the Xbox button on your controller.
Press the RB button a few times to select Profile & system.
Highlight Settings and press A.
Highlight General if it's not selected yet.
Select Network Settings.
Highlight Test network connection and press A. If it says that your console is connected to the Internet, then try doing a speed test.
Select Test network speed & statistics, and wait until the test is finished.
If this happens to be a problem with your Internet connection, then try rebooting your router or modem. That will usually fix the issue. If not, then move on to the next solution.
Fix #3: Check Xbox Live status
Assuming that your Xbox Series S has a stable and fast Internet connection but the problem continues to occur, then you have to check the Xbox Lyve status to know if it's a server problem. Server downtimes and maintenance occur a few times a month but they're usually fixed within an hour. You have to know if that's the case before moving on to the next solution. Here's how it's done:
Launch the Microsoft Edge browser on your console.
Log on to support.xbox.com, and then click on Xbox status.
Now check if there are services that are currently down or having issues.
If there are services that have issues, just wait it out as the problem will be fixed. However, if everything is running without a problem, then move on to the next solution.
Fix #4: Factory reset your console
After doing the previous procedures and the error is still showing up when you open a game or an app, then you have no other choice but to reset it. But instead of doing the full factory reset, do the one that does not delete your games or apps. Here's how you do it:
Press the Xbox button on the controller to pull up the side menu.
Press the R-B button a few times to select Profile & system.
Highlight Settings and press A to select it.
Highlight System and then select Console info.
Select Reset console.
Select Reset and keep my games & apps.
After that, set up your console again and the error 0x87DD0017 should be gone by now.
We hope that this troubleshooting guide can be helpful.