SD card problems aren't common with the DJI Mini 2, but they can happen sometimes. For some people, their SD card problem might stem from a corrupted SD card so a quick format process might be enough. Others may encounter a particular error code and may require sets of fixes before using their drone again.
If you're getting an SD card error, or if your DJI Mini 2 keeps saying that it can't read or detect the SD card, this troubleshooting guide is for you.
How to fix DJI Mini 2 not detecting SD card issue?
If your DJI Mini 2 drone is not recognizing your SD card, or if you're getting a specific SD card error such as error code 10023, these are the solutions that you should try:
Fix #1: Check for the latest software updates.
The first thing that you need to do is to update the software. Software updates often fix bugs and improve performance, which can fix problems with a drone, like the DJI Mini 2. Keeping the software on the drone up-to-date makes sure that it works at its best and can help stop problems from happening. Software updates can also add new features and improvements, which can make the whole experience better for the user.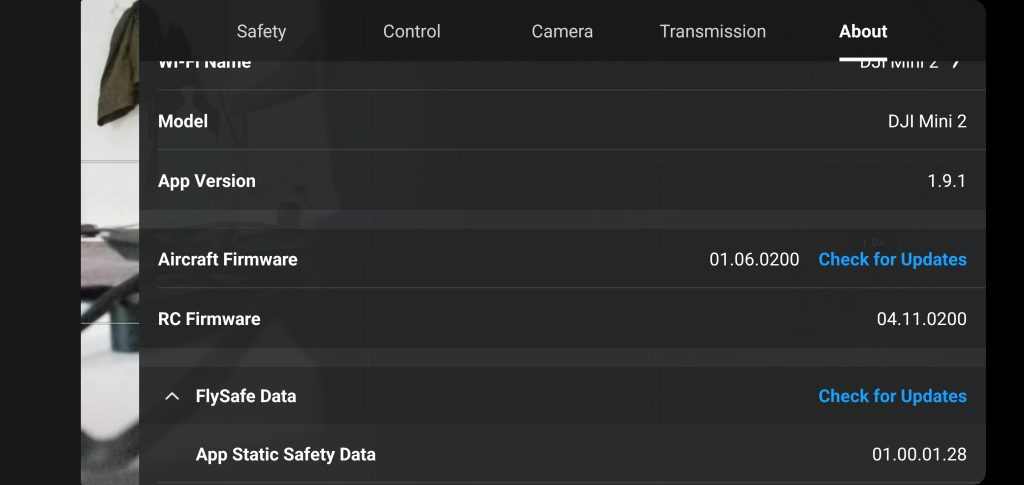 Keep in mind that there are three major components that you must update from time to time: the Remote control, battery, and the drone itself.
How to update the DJI Mini 2 drone's firmware
Updating the drone via the DJI Fly app on your phone that's connected to the Remote controller also updates the controller itself. That said, it's important that you install any available firmware updates to ensure that both components are running the latest firmware version.
Here are the steps to update your DJI Mini 2 drone:
Check the battery level on both the controller and DJI Mini 2 drone. The battery for both must exceed more than 40% to make sure that the device won't power off in the middle of an update. Allowing any of the device to lose power while installing a firmware update can cause serious problems later on.
Ensure that both the drone and controller are ON.
Pair the controller to the drone via the DJI Fly app.
On your phone, make sure that you have an internet connection before launching the DJI Fly app.
The firmware update button should appear if there's an update that you haven't installed at this time.
Wait for the update to finish before restarting or turning off the drone and controller.
The DJI Mini 2 drone will turn off by itself after an update while the controller should remain on.
How to update the DJI Mini 2 battery firmware
Just like in updating the DJI Mini 2 drone's firmware, updating the battery firmware should be easy. If your phone is connected to the internet, you should see an update button for battery firmware when launching the drone. You won't be able to actually fly the drone if the battery you're using is not compatible or the same with the drone's firmware version.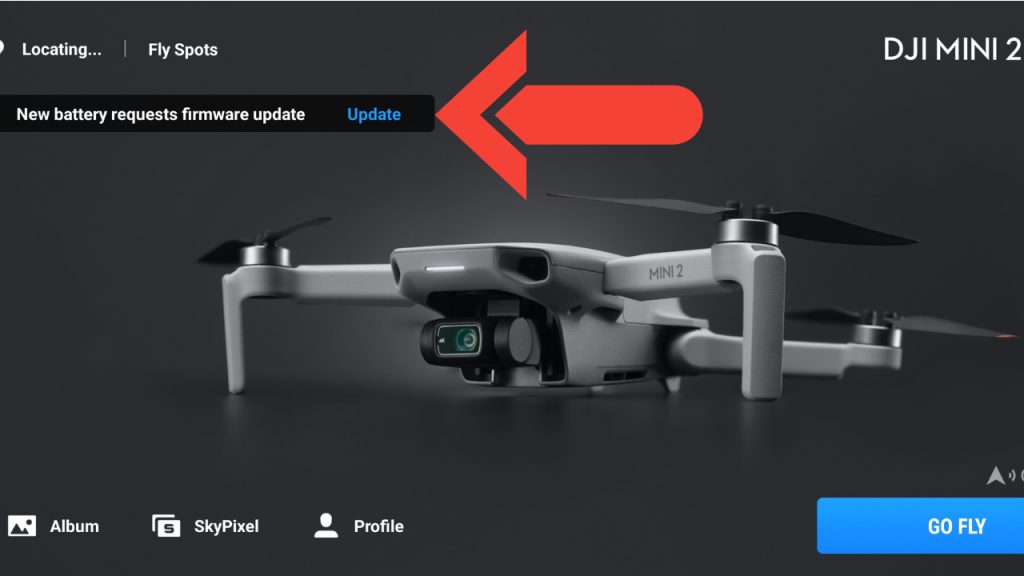 Keep in mind that if you have more than one battery for your DJI Mini 2, you need to update each of them before you can use each one.
Fix #2: Get the exact error message or error code.
If updating the firmware will not fix the issue and you continue to get an SD card error, the next thing that you must do is to take note of that particular error. DJI Mavic Mini 2 error codes are there to help in troubleshooting a problem.
You can narrow down the cause of the problem you're having with your DJI Mini 2 drone by obtaining the specific error message or error code. Specific information concerning the error like "SD card malfunction. Change card(Code: 10023)", can be helpful in figuring out where the issue lies.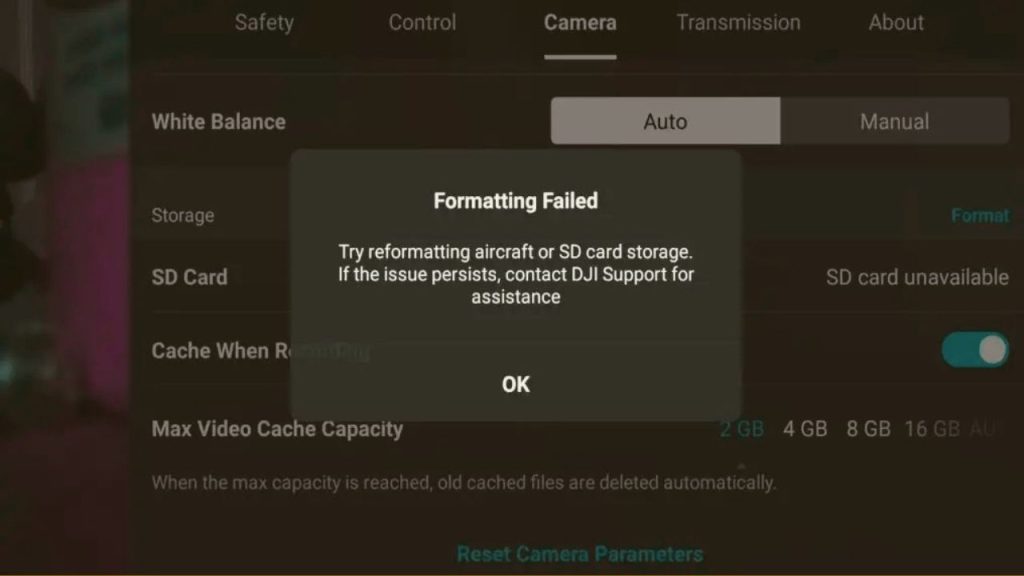 If you're experiencing a DJI Mini 2 difficulty, searching online for answers may help you find a workaround. You can locate discussion boards, articles, and videos discussing similar issues and possible solutions by searching for specific error messages or codes that you have gotten together with the model of your drone. Other drone pilots and experts may have already contributed answers to frequently asked questions on the official DJI support website and forums.
Fix #3: Reseat the SD card.
Resetting the connection between the drone and the SD card by removing and reinserting the card will sometimes fix a DJI Mini 2 SD card problem. If the issue remains after that, it could be due to a corrupted or broken SD card, which would require getting a new SD card.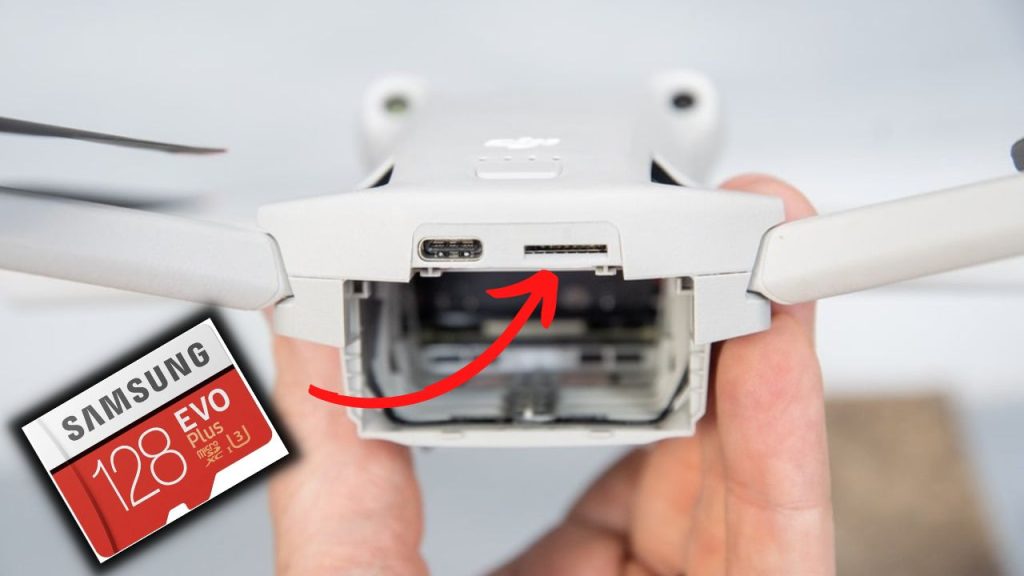 In order to remove the SD card from the drone, just find the SD card and press the SD card inward. That should then allow you take out the SD card easily.
If necessary, try to clean the metal contacts of the SD card before inserting it to the drone.
Fix #4: Ensure that your SD card meets the system requirements.
Not all SD cards are created equal. SD card problems in DJI Mavic Mini drones are sometimes caused by compatibility or lack thereof. Make sure that you're using a compatible or fast enough SD card on your DJI drone.

DJI recommends that you use an SD card with a minimum of UHS-I Speed Class 3. If you're using an old or slower SD card, getting a replacement one can easily fix your SD card problem.
You can check the recommended SD cards by checking the official DJI website.
Fix #5: Check for corrupted SD card.
Some SD card problems in DJI drones are caused by corrupted SD card more than anything else. If the SD card you're using meets the specifications for the drone, you must ensure that you check if it's due to data corruption.
To do that, try to access the SD card on another device like a smartphone or computer and see if the contents are readable.
If the second device is also not detecting the SD card, you can assume that it's the SD card that's having an issue and not the drone.
To prevent any future SD card corruption issue, you need to be aware of common reasons for this problem. A corrupted SD card may have been caused by any of the following:
Incorrect disconnection. There is a risk of data corruption if an SD card is removed from a device while it is being used. Make sure that you turn off the drone fully before removing the SD card at all times. The drone must also be off when reinserting the SD card.
Hardware malfunction. Data corruption can be caused by physical damage to an SD card, such as when the card is dropped, subjected to extremely high or low temperatures, or exposed to magnetic fields.
Presence of malware. Like any other electronic device, SD cards are susceptible to attack from malicious software or app. There is a risk of data corruption and the card being unusable if the SD card you're using has a virus or malware.
Software issues: Data corruption can occur if the device reading the SD card has software problems. This may happen, for instance, if a software bug occurred during the write operation, corrupting the data being written to the card.
Sudden power loss: Drone running out of power while accessing the SD card, either when trying to read or write onto it is another common reason for serious SD card issues. Be mindful of the drone's battery level whenever you're using it not just to avoid causing SD card problems but also to prevent the aircraft from crashes.
Bad sectors: The capacity of an SD card degrades over time, and as a result, bad sectors form, which might damage data.
Fix #6: Repair the SD card with Command Prompt.
If you discover that you may have a corrupted memory card, or if you think that all the files have been damaged, you can try to see if you can repair the card using the Windows CHKDSK utility tool.
Some common SD card issues can be fixed by running the chkdsk utility, which is a strong tool, although it may not be able to repair all issues. After running chkdsk, if your SD card still doesn't work screen, you may need to resort to extra troubleshooting steps or data recovery tools.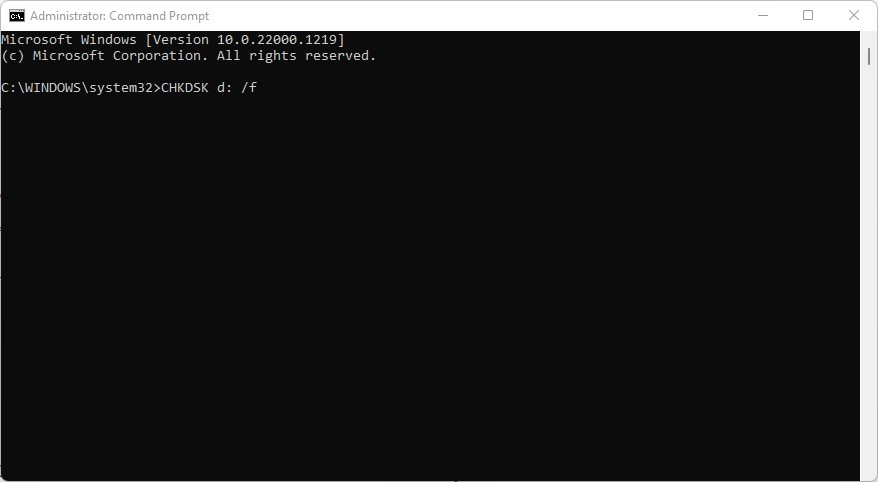 Here's what you need to do:
Insert the SD card into your computer and take note of the memory card's Drive Letter.
Open the Command Prompt as an administrator by clicking on the Start button, typing CMD in the search box, right-clicking on Command Prompt, and selecting Run as administrator.
Type the following command and press Enter: CHKDSK X: /f", where X is the card's drive letter.
Do not interrupt the procedure; wait for it to end. The sd card will be scanned for errors by the chkdsk utility, and if any are found, they will be repaired if possible.
If the chkdsk process worked, you should now be able to access the data on your SD card.
Fix #7: Reformat the SD card.
When you reformat an SD card, the old file system is deleted and a new one is made. This can help fix problems like corrupt or broken file structures. Reformatting the memory card at this time and then assigning a different drive letter on your computer might help restructure the database and fix the bug that's causing the problem.
Formatting can also help if the SD card was used in a different device with a different file system. For example, if you used the same memory card on your smartphone and then accidentally used a different file system, this may be the reason why your DJI Mini 2 is not detecting it right now.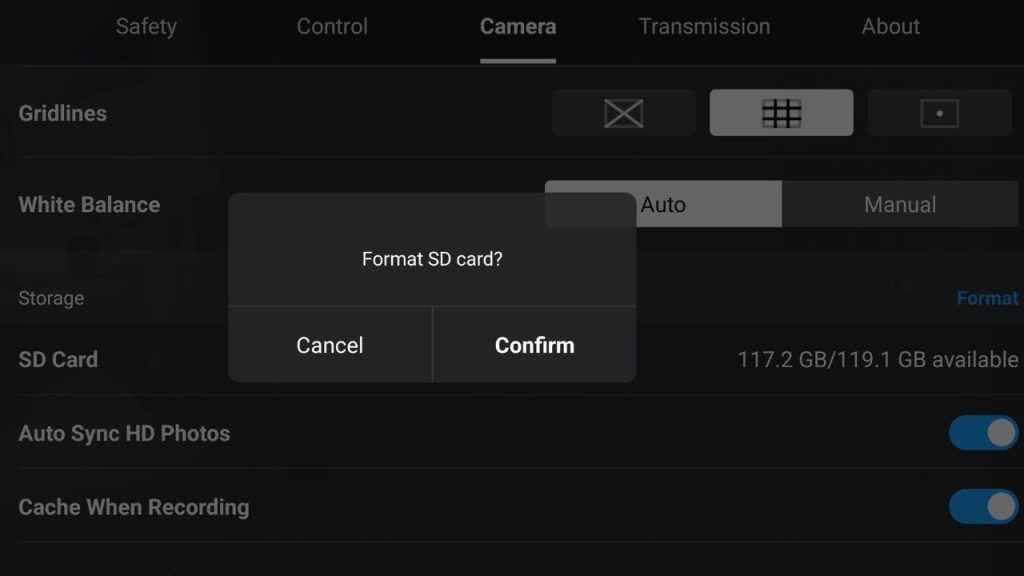 To fix the issue, you need to reformat the SD card on your drone with these steps:
Ensure that both the drone and controller are ON.
Connect the controller to the drone via the DJI Fly app.
On the DJI Fly app, tap on the Settings icon at the upper right (three dots).
Tap on the Camera tab.
Tap on SD card.
Tap Format.
Tap Confirm.
Keep in mind that when you format the SD card, all the contents will be deleted, giving you a virtually clean new card to use.
You won't be able to recover any contents that have been deleted after the SD card had been formatted.
Fix #8: Get a new SD card.
If none of the solutions above has helped, you can assume that your SD card has reached its end of life, especially if you've been using it for some time. Just like other electronic devices, an SD card can suddenly stop working due to wear and tear over time.
At other times, other factors might come into play that might significantly shorten the life of a memory card.
In this situation, you simply have to replace the card with a new one.
Be sure to format the replacement SD card before using it again on your drone to ensure that any new data will become accessible to your DJI Mini 2 drone.
FAQs
Why is DJI Mini 2 not detecting the SD card?

Your DJI Mini 2 may not be detecting or recognizing the SD card for a number of reasons. A few frequent reasons include the following:
-Incorrect SD card format
-Damaged SD card
-SD card incompatibility
-Dirty or loose SD card connection
-Firmware issues

How do I fix it when my DJI Mini 2 is not detecting the SD card?

Fixing this issue requires a series of troubleshooting steps in order to know the cause and solution. Some of the known effective fixes for SD card problems on DJI Mini 2 includes:
-updating the firmware
-formatting the SD card
-checking the physical connectors
-checking the SD card compatibility
-trying another SD card