Even though Bitcoin transactions aren't nearly as anonymous as everyone hoped, there are still several ways how you can convert your Bitcoin funds to USD cash while keeping your identity hidden to a considerable extent.
LocalBitcoins is a Finland-based service that facilitates the over-the-counter trading of local currency in exchange for Bitcoins. The service allows you to trade Bitcoins in 15,650 cities and 248 countries around the world, and all that's required from you to use it is a simple account registration and verification, which can be completed in just a few minutes.
LocalBitcoins displays advertisements from users, who state exchange rates and payment methods for buying or selling Bitcoins. Other users may reply to these advertisements and negotiate the terms of trade. LocalBitcoins acts as an intermediary, providing an escrow and conflict-resolution service, in addition to the platform itself.
Most local trades using LocalBitcoins happen in larger cities. Two LocalBitcoin users agree on a meeting place and a time for the trade to occur and typically use a smartphone Bitcoin wallet to perform the transaction itself. LocalBitcoins has its Android app, which is a must-have for any local trading.
Withdraw Cash from Bitcoin ATM Near You
There is a growing number of Bitcoin ATMs, which are Internet-connected machines that allow people to exchange Bitcoins for cash, and vice versa. Bitcoin ATMs can be typically found in high-traffic areas, such as shopping malls or train stations.
The Bitcoin ATM Map app from CoinATMRadar allows you to find all Bitcoin ATMs near you quickly. It even lists all the cryptocurrencies each ATM supports as well as its address, fees, limits, and sometimes even pictures and other useful information.
Just keep in mind that Bitcoin ATMs usually charge very high transaction fees. It's not unheard of to pay more than $50 in fees alone for a single transaction performed using a Bitcoin ATM.
Spend It or Buy Gift Cards
Thousands of retailers and services around the world accept Bitcoins, including such giants as Amazon and Overstock.com. If you're willing to jump through a few hoops, you could purchase some high-demand items, for example, the Samsung Galaxy S8 Edge or the iPhone 8 Plus, with your Bitcoins and then sell the item on eBay for cash.
Read our previous article for more recommendations of Bitcoin-friendly stores, including Gyft, which provides a great way how to buy gift cards online for retailers like Amazon, Starbucks, and iTunes with Bitcoins.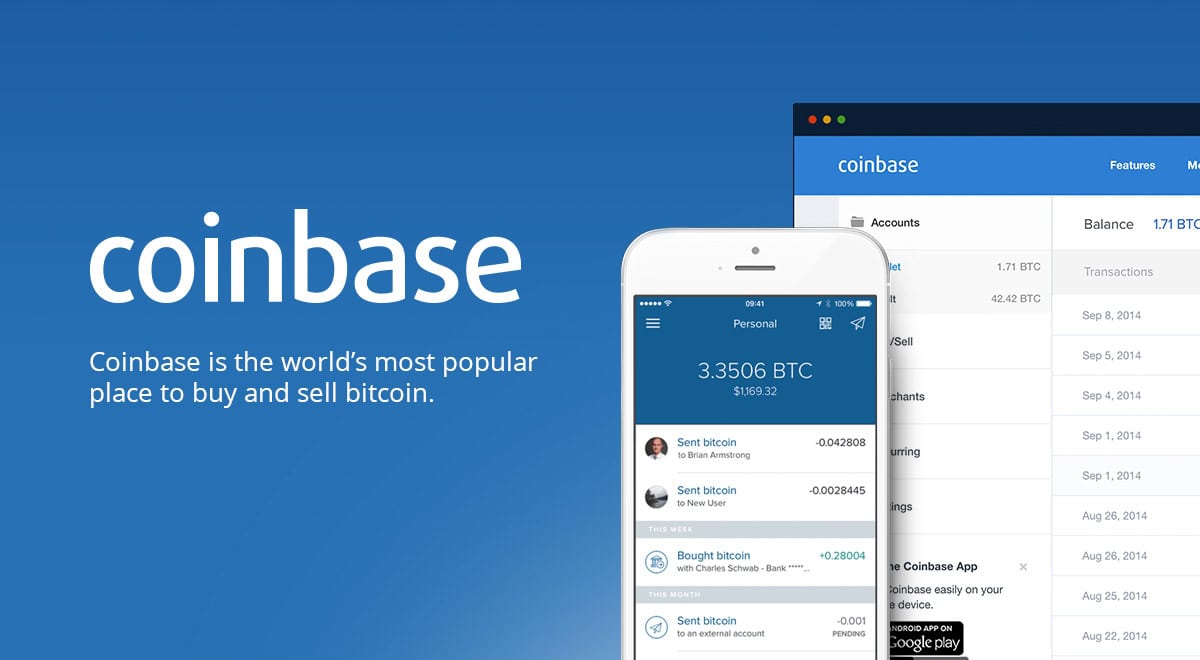 Coinbase is a very popular digital currency exchange headquartered in San Francisco. Coinbase users can trade Bitcoin, Bitcoin Cash, Ethereum, and Litecoin with fiat currencies in 32 countries. Because Coinbase complies with the Bank Secrecy Act, which prevents money laundering, it requires its users to go through a simple verification process.
As such, Coinbase isn't anonymous, but it is reliable and trustworthy. What's more, the exchange offers a fantastic app for Android and iOS, which has even become the most downloaded app in the Apple App Store in 2017.
We will receive sales commission if you purchase items using our links.
Learn More
.