If you're looking to upgrade your phone for next year, you should consider the many excellent options Republic Wireless has. You have a huge advantage by going with Republic Wireless, as they allow you to pick up a high-end phone, bring it to their carrier, and get it on a data plan at extremely low costs.
* If you buy through links on our site, we may earn an affiliate commission. For more details, please visit our Privacy policy page.
Follow along below, and we'll show you the 5 best phones for Republic Wireless in 2018.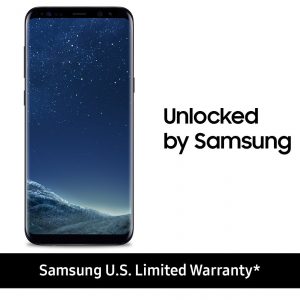 Easily the best phone of 2018, the Galaxy S8 is a fantastic option for those looking to bring a phone to Republic Wireless. With this phone, you'll get media experiences as you've never seen before.
It has the famed Infinity Display (curved display) with Quad HD+ 2960×1440 resolution, a 5.8-inch screen, a 3,000mAh battery, the Dual Pixel rear-facing camera, and expandable storage.
You can pick up a brand new GSM Galaxy S8, Unlocked on Amazon.
Buy it now: Amazon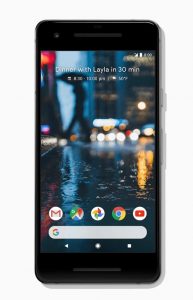 If you're looking for the latest and greatest from Google, the Google Pixel 2 will be right up your alley with a 5-inch AMOLED 1920×1080 display, a Snapdragon 835 processor, 4GB of RAM, a 12.2MP camera and a 2,700mAh battery.
The phone has an updated design from last years that many people thought was strange. The phone looks more modern and sleek now. It comes in Kinda Blue, Just Black, and Clearly White colors.
The phone is quite pricey on Amazon, but that's because it's in short supply right now. It should come down over the next couple of weeks the price will drop. But even if you can't wait, you won't regret it, as this is a fabulous phone from Google that'll work on Republic Wireless.
Buy it now: Amazon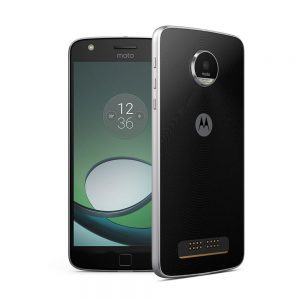 Next up is the Moto Z Play from Motorola. This was previously a Verizon exclusive but is now open for all carriers, including Republic Wireless. With it, you can even expand functionality through modular additions (sold separately).
It has a 5.5-inch Full HD display, a 16-megapixel rear-facing camera, 32GB of internal storage, 3GB of RAM, a Snapdragon 625 processor and a 3,510mAh battery that is capable of lasting up to 50 hours, depending on how you use it. With TurboCharge functionality, you can get up to a nine hour charge in just 15 minutes.
This is a phone you can't go wrong with, especially if you need something that can last long during work and play. You can pick this one up off of Amazon.
Buy it now: Amazon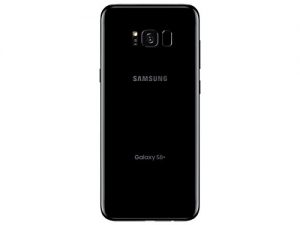 Another great option is the Samsung Galaxy S8+, a bigger and better version of the smaller Samsung Galaxy S8.
If you're a media aficionado, the Samsung Galaxy S8+ is the phone for you. It has a much larger 6.2-inch display. You still get all of the extra technologies with it–the Infinity Display and the Quad HD+ 2960×1440 resolution. The difference here is that you get an extra .4-inches of real estate to watch media on, which is a massive increase for smartphones, even though it may not necessarily seem like it on paper. It makes it perfect for watching YouTube or catching up on TV shows or movies during long flights.
You can pick this one up off of Amazon.
Buy it now: Amazon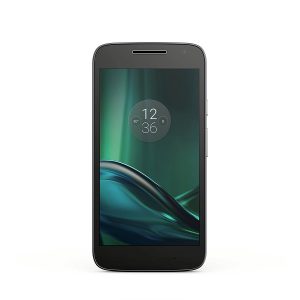 Lastly, we have the Moto G4 Play from Motorola. If you're looking for a great phone at an affordable price, the Moto G4 Play checks that box and more.
This is a pretty robust phone for the cost. You get a 1.2GHz processor, 2GB of RAM, a 5-inch 720p HD display, an 8-megapixel rear-facing camera, 128GB of expandable storage and an impressive for 2,800mAh battery. Your mileage may vary, but the battery on the G4 Play is most impressive, as it can easily last you well into the evening and into the next day, depending on your usage.
If you're on a budget, the Moto G4 Play is a great phone. You won't be able to find a cheaper phone that can last you as long, especially one with an excellent display and ability to take excellent photos.
You can pick up the Moto G4 Play on Amazon.
Buy it now: Amazon
Verdict
So, which phone should you pick up? We recommend either the Google Pixel 2, Galaxy S8 or Galaxy S8+; they're Google and Samsung's flagships, respectively, for 2017, and are only going to get cheaper going into 2018. They're all-around reliable smartphones.
If you don't have the cash to spend, the Moto Z Play is a great option. And if you're cash-strapped, the Moto G4 Play is still a great phone, despite being labeled in the budget sector.
* If you buy through links on our site, we may earn an affiliate commission. For more details, please visit our Privacy policy page.