In this article, we will discuss the best MMORPG games on Android in 2023. We selected the best MMORPG games for Android mobile devices. MMORPG games have the power to immerse you in a massive game populated by thousands of players, allowing you to play them indefinitely without ever clearing the game. Android MMORPG games fan base is huge and devoted.
Android MMORPGs games have the power to immerse you in a massive game populated by tens of thousands of other individuals, allowing you to play them practically indefinitely without ever finishing the game. Their fan base is many and devoted. Android MMORPGs offer a wide range of enjoyment. As a result, it's a little more difficult to keep up with the most recent good ones.
When playing MMORPG games, players must first create an account to customize their character. Many of these servers are hosted by region, time zone, or language group. Dungeon exploration, character upgrades and enhancements, and socializing with other players are all MMORPG game activities. A major feature of the MMORPG game is a gathering of teammates known as a "guild" or "clan." These groups are made up of players who frequently travel across the game together. There are also in app purchases in some games for limited equipment and weapons.
Best MMORPG for Android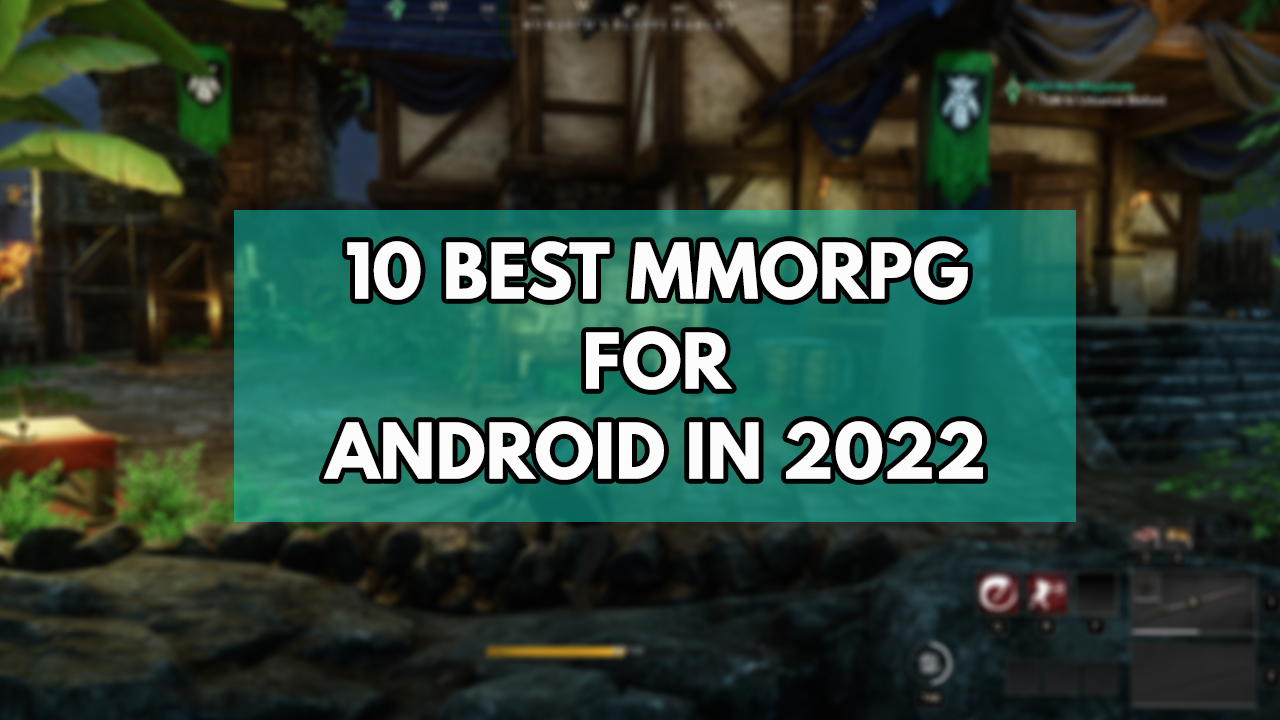 Below are the list for the best mobile MMORPGS for Android mobile devices:
1.) Old School RuneScape Mobile Version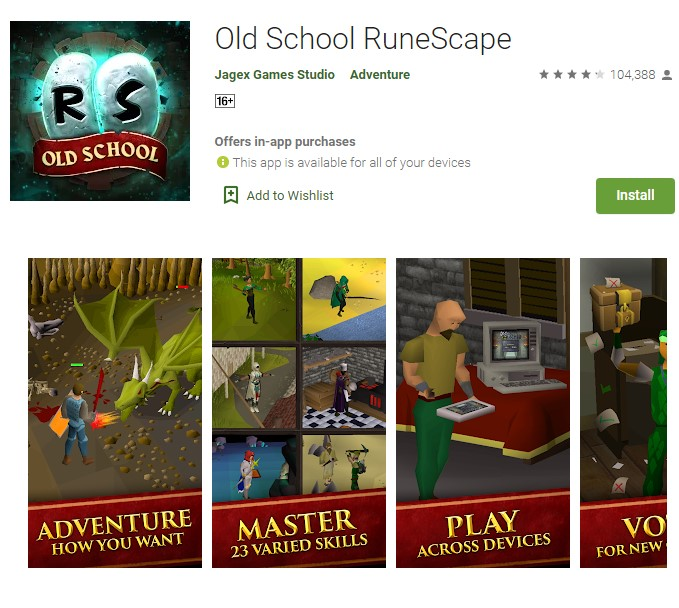 Old School RuneScape is the classic mobile version of RuneScape. It was initially released in 2013, and it is based on the 2007 RuneScape game. It's an open-world fantasy MMORPG that's been shaped by its players, with creators regularly releasing new, fan-voted content!
Because the game is cross-platform, you can effortlessly switch between the PC and mobile versions of Old School RuneScape without losing your progress. Of course, you can play with your buddies regardless of the platforms they're using.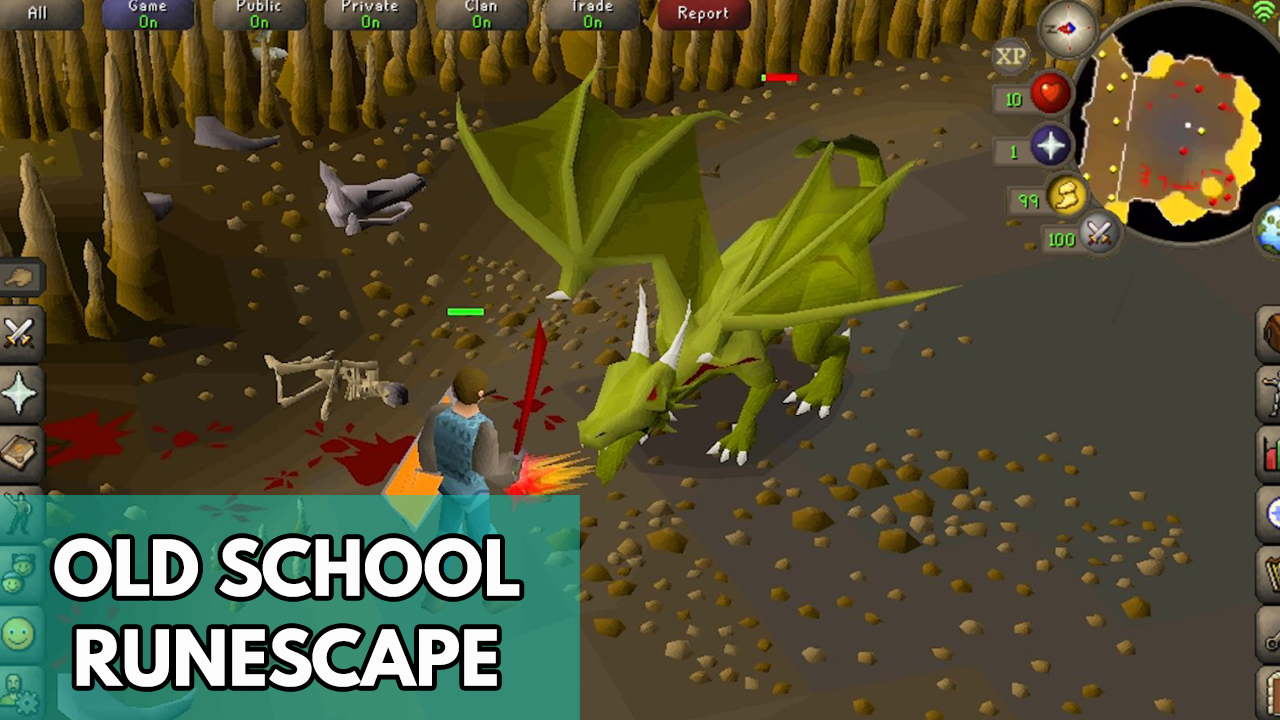 Game Features:
Benefits of Subscribers
Although Old School RuneScape is free to play, there are several benefits of having a subscription! For one monthly fee, subscribers get a 3x larger world map, 8 new skills, a ton more quests, and much more!
Cross-Platform
Adventure wherever you want with a unique cross-platform approach to mobile play that is truly unprecedented among android mobile MMORPGs. Whether you play on mobile or desktop, you'll be using the same account and playing in the same game realms.
Led by Community
Players in Old School RuneScape pick what new material to vote on. If a proposal receives 75% or more of the vote, the devs will include it in the game!
Since the debut of Old School RuneScape in 2013, over 1,000 questions have been polled. Over 1,000 decisions have been made by players to help build the game.
Choose Your Own Direction
Play as a lone explorer seeking fame through individual tasks, or team up with other heroes to have an impact on the game. Old School RuneScape has a challenge for everyone, with 23 talents to master, hundreds of lore-filled missions to complete, and dozens of unique raids and bosses to fight.
Gielinor Exploration
Be the first to explore Fossil Island and learn about its mysterious past. Map the hot tropics of the Karamjan forest and endure the Kharidian desert's bleak wastes.
More Quest
The many lore-rich quests in this game blend huge riddles and fascinating storytelling with the nostalgic humour of point-and-click adventures. Rediscover the secret of rune magic, solve the riddle of West Ardougne's catastrophic disease, or accomplish one simple favor for Yanni Sallika.
Go Up Against Major Bosses
Battle your way through two epic raiding encounters: the Chambers of Xeric and the Theatre of Blood. Undead dragons, volcanic monstrosities, and tyrannical vampyres await all challengers who perceive enormous wealth.
Additional Information: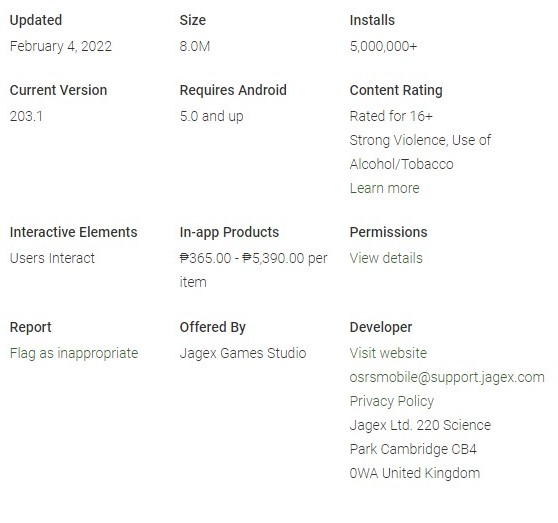 2.) Adventure Quest 3D MMO RPG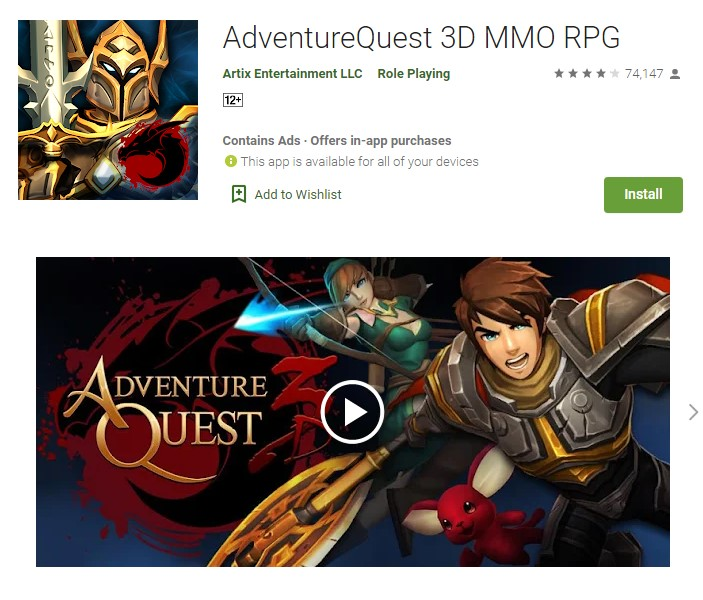 Adventure Quest 3D game is ONLY for fans of fantasy MMORPGs, swords & sorcery, open-world games. Adventure Quest 3D Game developers are deeply involved in the game and many players who have come across the game accidentally have greatly enjoyed playing the game but the game's foundation is so difficult that there's a 99 percent chance you'll die before the game even begins.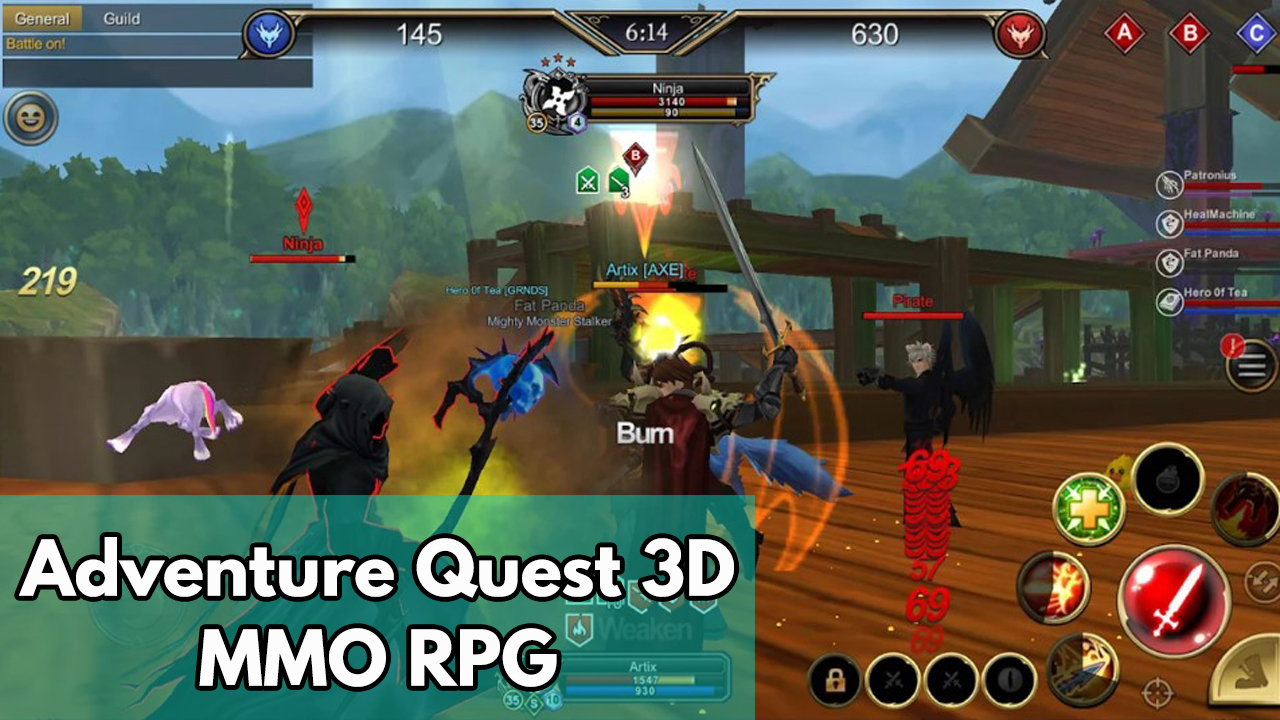 Game Features:
Not a Pay-To-Win Game
Finally, a game that won't drain your bank account. Through games, you can gain power and cool items. Cosmetics are optional if you want to help the developers.
Special Events
Strange in-game holidays, the town changes with the seasons, and boss monsters attack. Insane developers with the ability to summon monsters on the game event.
Free Weekly DLC
Developers making new things for game content. Every Thursday for weekly DLC releases.
True Cross Platform
You can control your character from any location. All devices are logged into the same server together with the mobile game's PC counterpart. You can switch to your phone and use it to before returning to your computer.
Multi Class System
Collect various classes like Paladin, DragonSlayer, Necromancer, Warrior, Mage, Ninja, Rogue, and switch between classes any time you want.
Dungeon Raids and Fight Bosses
Dungeons for 5 players, Adventures for two players or you can play solo. Alternatively, you might simply roam within this MMORPG full of players and try searching for trouble.
Create a Unique Hero
See your items on your character, you can equip for looks or power.
Additional Information: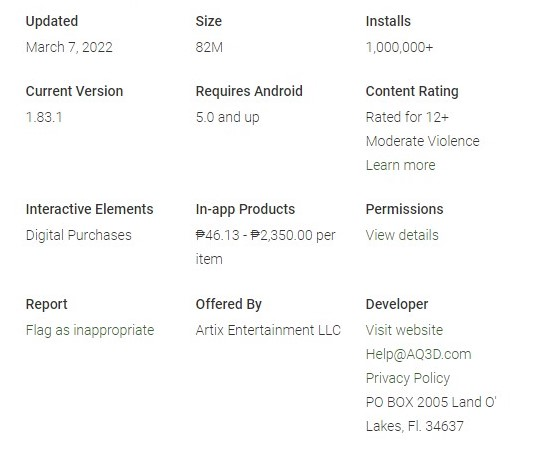 3.) Black Desert Mobile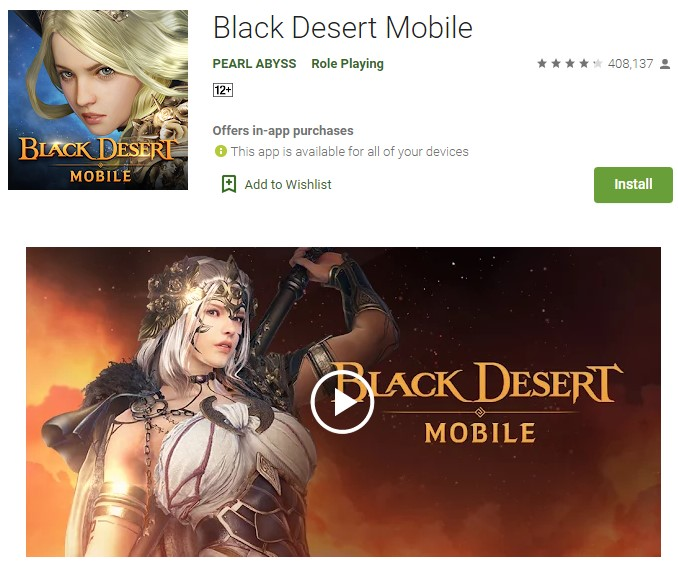 The critically acclaimed MMO, with players from all over the world. You can embark on an incredible adventure with Black Desert mobile because of the actual Open-World MMORPG. Just like the PC version, Black Desert Mobile has a powerful character customization system that allows users to create their unique characters. World bosses spawn at random on the map. Players will appreciate this game because of the proprietary engine used by the developers to highlight the graphics on this mobile MMORPGs.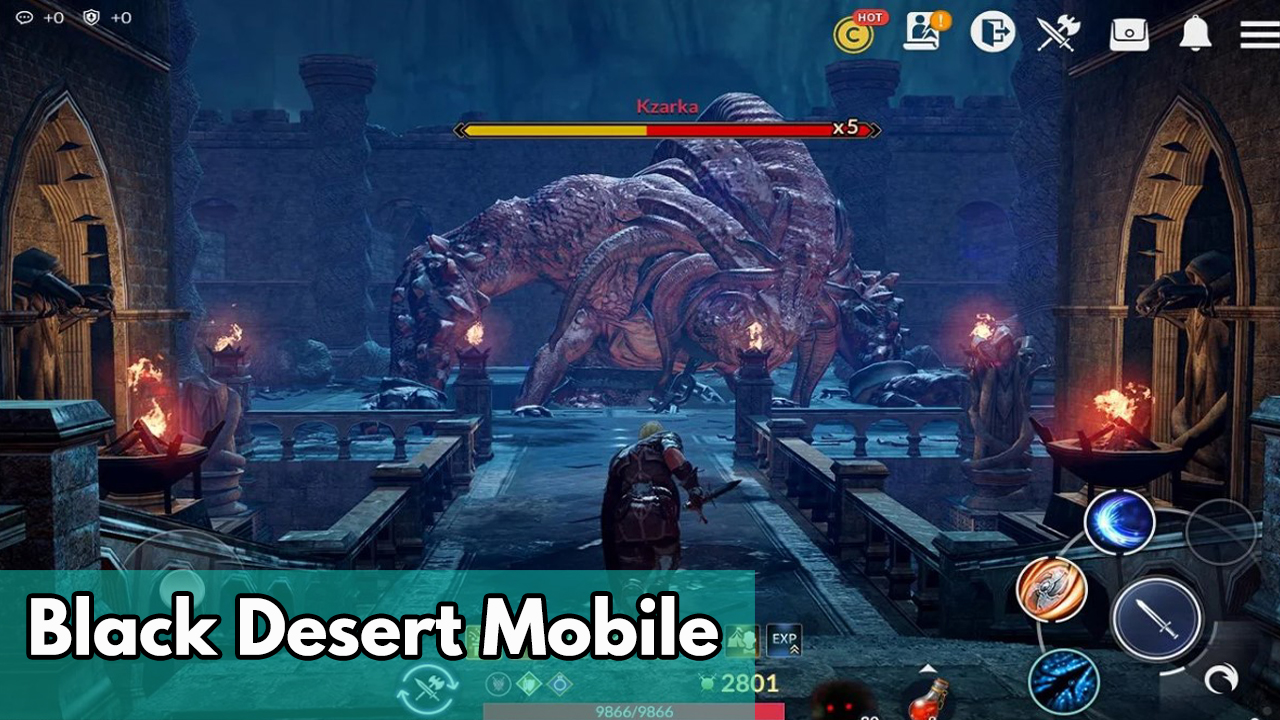 Game Features:
Action that is breath-taking
Play as one of 13 distinct classes, each with their own set of dynamic abilities. Enjoy unparalleled, fast-paced action and battle available only on Black Desert Mobile!
Mobile graphics are incredible.
Immersive game with advanced, high-fidelity graphics! Take the original quality experience with you everywhere you go on mobile.
Comprehensive Character Customization Allows You to Express Yourself
Simple tools enable a great degree of character modification! With customizing possibilities that push the boundaries of gaming, you can become your actual self.
A Never-ending Supply of Content to Shape the Game
A large amount of life content, including fishing and taming, as well as your own Camp to manage and build. Pets and horses you can rely on to keep you company on your trips.
Additional Information: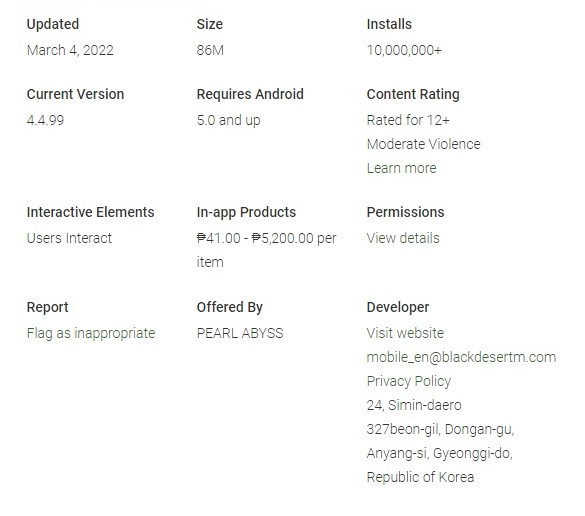 4.) Perfect World Mobile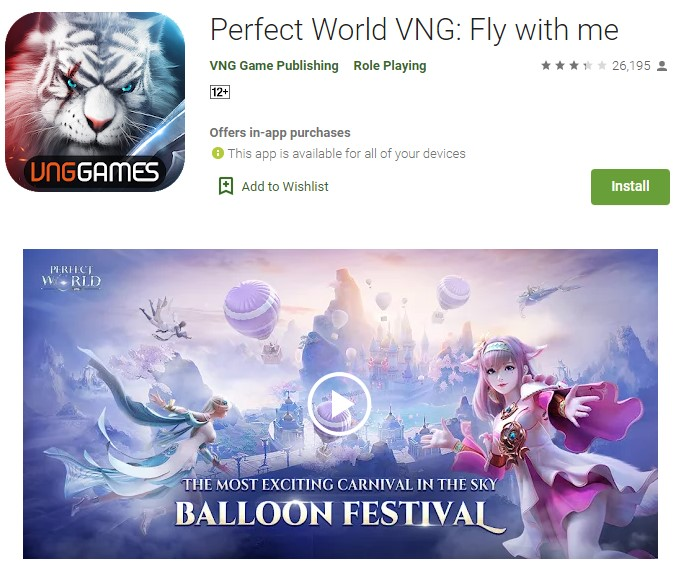 Perfect World VNG is a 3D Open World MMORPG game distributed by VNG PH. It was developed by the Official Perfect World Company. Perfect World Mobile is unique to other games because it has the groundbreaking flight mechanism from the original game, which is perfectly linked with the three-dimensional panoramic map, allowing players to explore the huge 60,000 square kilometer continent.
In this game, PANGU who is also known as a GOD, created Perfect World, a gorgeous and vast continent. For a long time, the Human, the Winged Elf, and the Untamed have coexisted peacefully on this continent. The wraiths, long assumed to be extinct, reappeared in full force one day. They are more corrupt and malicious than ever before in their quest to demolish the Perfect World.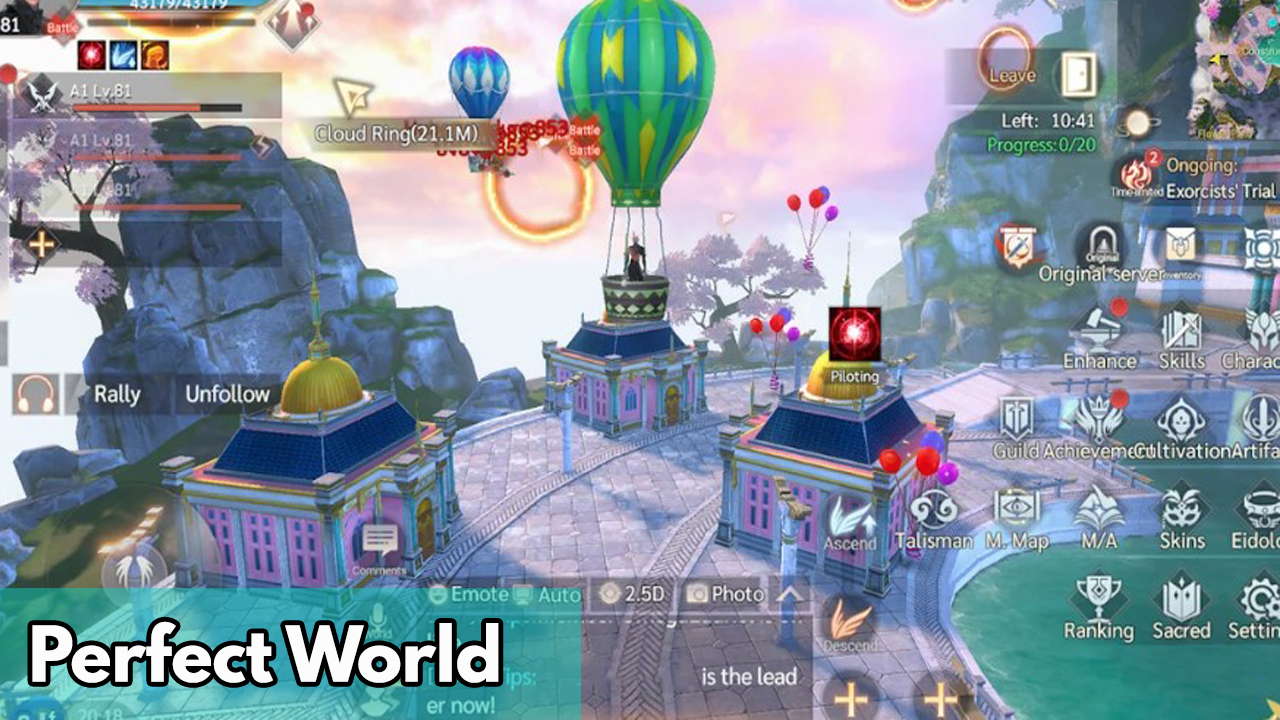 Game Features:
Next-Generation Graphics and a Seamless Environment
The game boasts film-quality graphics with realistic light and shadow effects ensure the most immersive season and weather experience. The Perfect World has an area of more than 60,000 square kilometers. With panoramic three-dimensional map connects and seamlessly combines the one-of-a-kind flight system when you play the game.
Human, Untamed, and Winged Elf Classes
There are three races, eight classes, and eleven character appearances.
The Human: wizard, a blade master, and a soul hunter.
The Untamed: Barbarian, Vulpine, and Assassin.
Winged Elf: Cleric and Archer
Battles that are Exciting and Diverse
Wage wars in vast multiplayer dungeons and claim glory in epic guild wars. In PWM, you have the option of fighting in the air, on ground, or at sea.
1001 Character Variations
Character appearance modification is extensive and micro: body, face, and clothing. Create your character style with friends and lovers using 250 stylish skin elements.
With the PK system in this game, you can meet your needs
PVE every day with a full PK system: unlimited PK, PvP, PvE, and cross-server diversity
PVP: 1vs1, 3vs3, 6vs6, 24vs24, and guild wars are endless. Dungeons, guilds, parties, world bosses, and guild bosses are all available in PVE.
Love and Friendship
Fly and battle alongside one another to strengthen friendship and love. Invite guests, receive wedding gifts, dance, and cheer with your in-game partner during wedding festivities. With guilds, friends, parties, and love partners, every day is a good time.
Additional Information: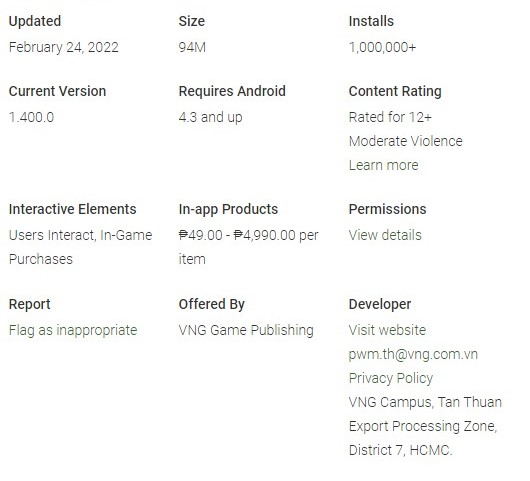 5.) Celtic Heroes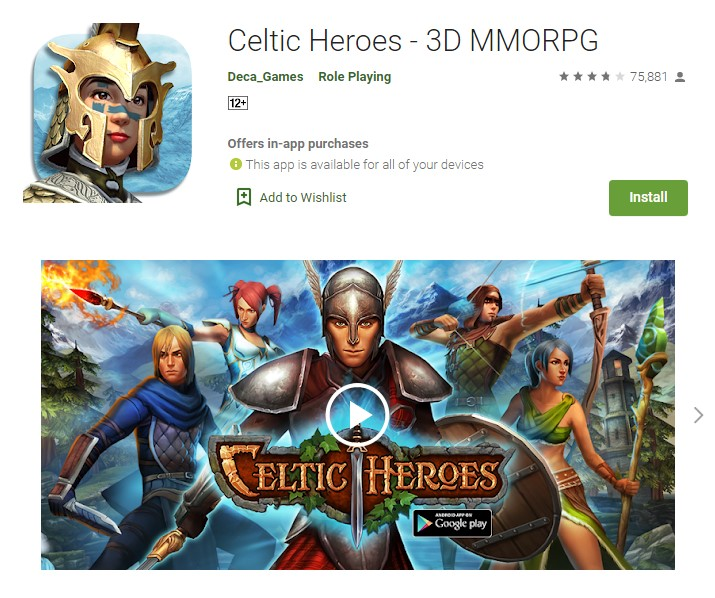 Celtic Heroes game is an android MMORPGs genre, enter a massive 3D universe of magic, Warcraft, and adventure. Join the thousands of players from all over the globe in this breathtaking and real-time fantasy MMO roleplaying action-adventure, changing universe filled with quests, epic battles, heroic achievements, and new friendships!
Build new friendships with other players while developing and mastering your talents to match your playstyle! Form a group and compete in real-time against your opponents. Fight armies of legendary foes such as merciless invaders, devilish imps, and fire-breathing dragons! Chat and trade in-game stuff with other players and Clan mates as you set out on your journey to restore order to the mythical realms of Dal Riata after being overrun by forces of darkness and chaos!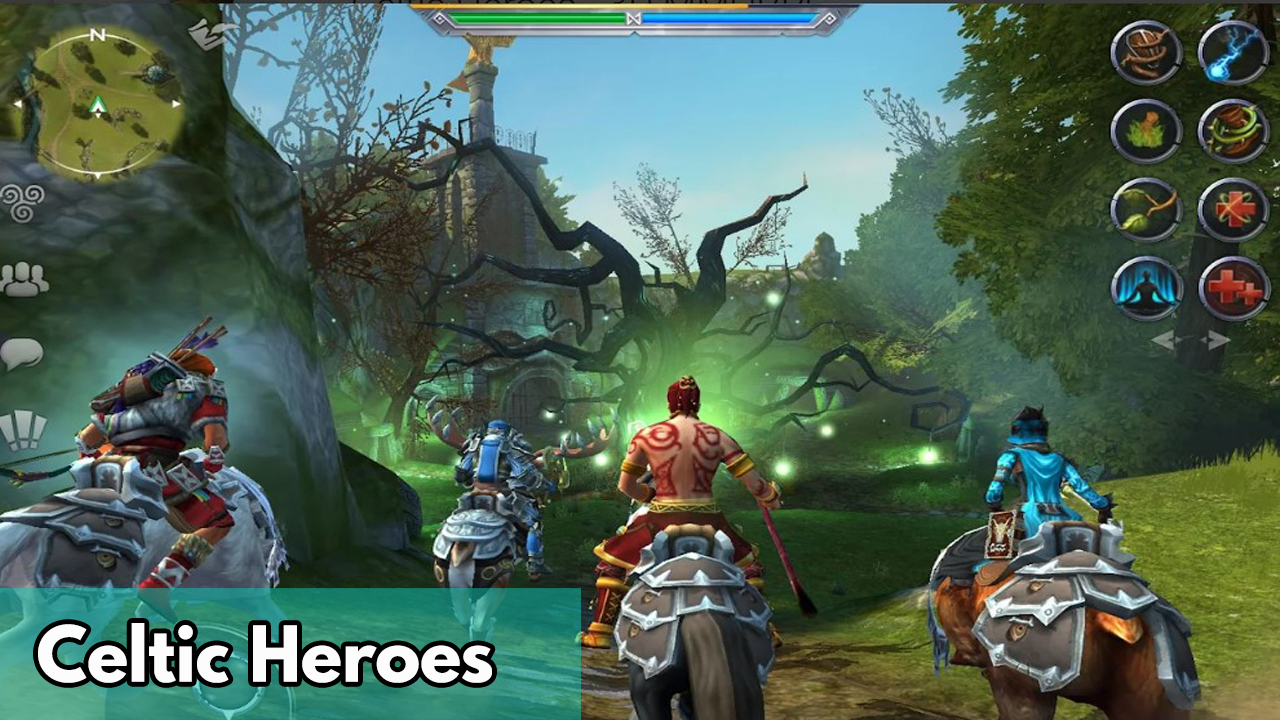 Game Features:
Free to Play
Celtic Heroes is a free to play game with a realistic 3D MMORPG in real-time!
5 Classes
There are five customizable character classes to choose from Warrior, Mage, Druid, Ranger, and Rogue.
Beautiful Graphics
Massive and visually amazing 3D MMO open-world gaming (worldwide)
Chat and Trade
Chat and establish Clans in real-time with hundreds of thousands of gamers from all over the globe!
Unique Quest
Hundreds of unique and difficult quests to complete in RPG style, inspired by Celtic mythology
PVP Combat
PvP Battles and Combat Duels put the bravest to the test!
Additional Information: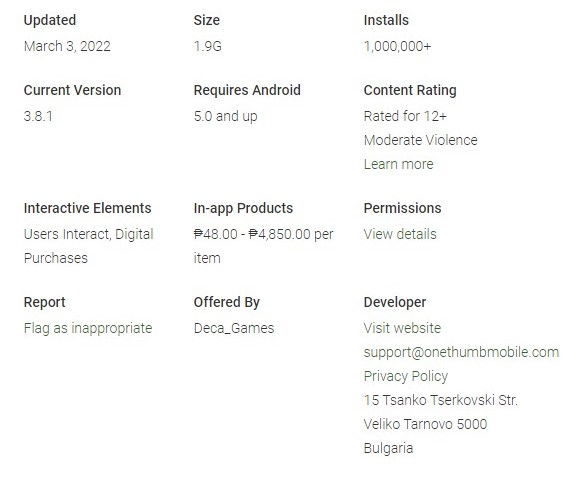 6.) Arcane Legends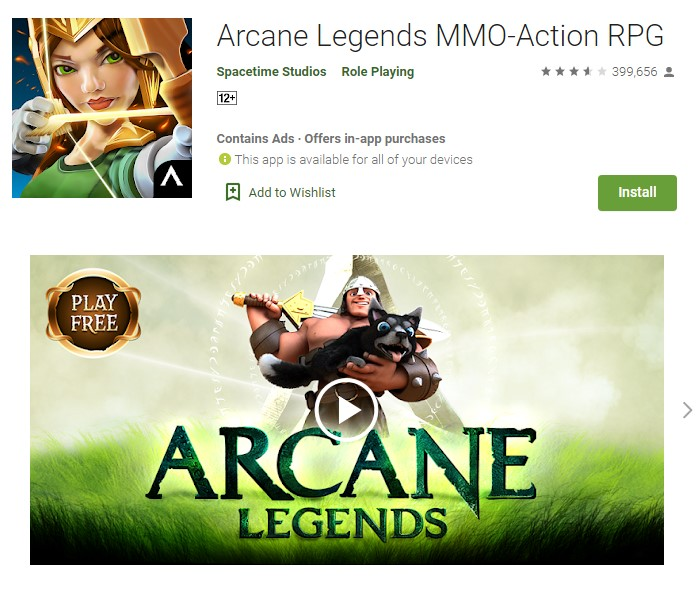 Spacetime Studios Arcane Legends is one of those android MMORPGs that have the best fantasy action RPG and MMORPG game available on mobile, and it's compatible with both tablets and phones. Like other mobile MMOs, you can fight special boss, find loot, join guilds, and gather pets while exploring dungeons. Create your character and quest while interacting with thousands of other players in real-time. Your journeys will take you and your buddies through castles, forests, and dungeons as you battle dragons, orcs, and other evil forces who are aiming to destroy Arlor's kingdom.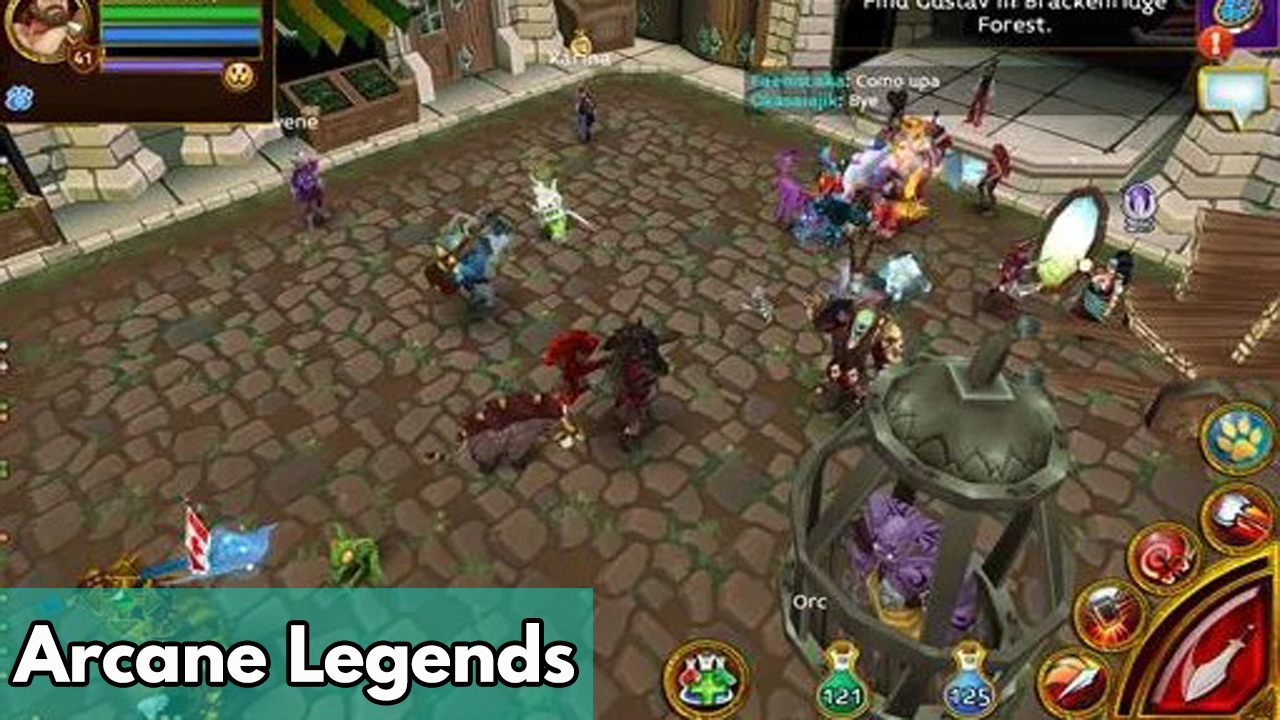 Game Features:
Customization
Customize your hero with three different classes, hundreds of skills, and thousands of items.
Pets
Collect and raise mystical pets to aid you in your quests.
Lots of Equipment
Thousands of legendary weapons and artifacts are yours to take in Arcane Legends.
Different Game Mode
In the PvE campaign, work together with other heroes. Capture the flag, deathmatch, and duels are three PvP modes to compete in.
Additional Information: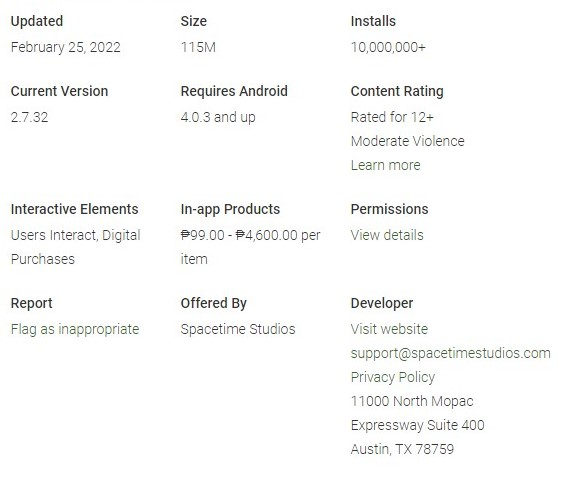 7.) The Legend of Neverland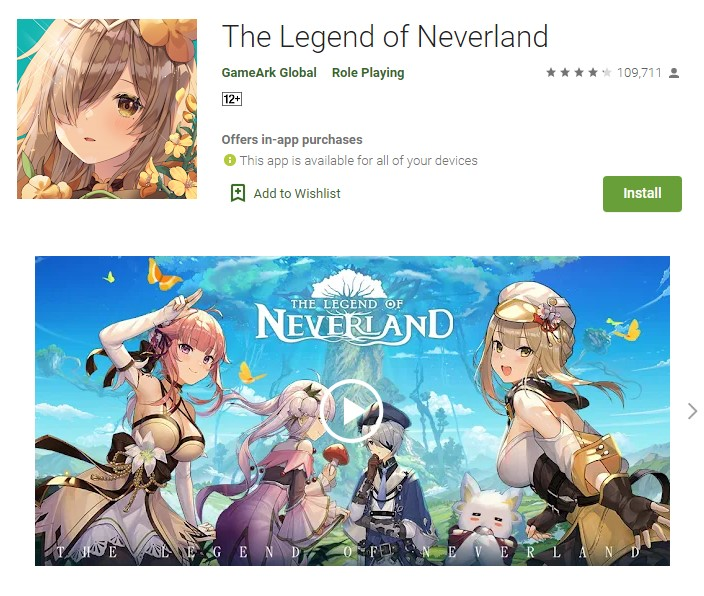 Legend of Neverland is a game from GameArk Global, it is an anime-style mobile MMORPG. Players experience exciting adventures in this free to play MMORPG. The Legend of Neverland is set in the world of cabala, players can explore the big world and experience the dangerous realm corridor, barren ancient ruins while you travel with your friends as you unravel the secrets of Cabala.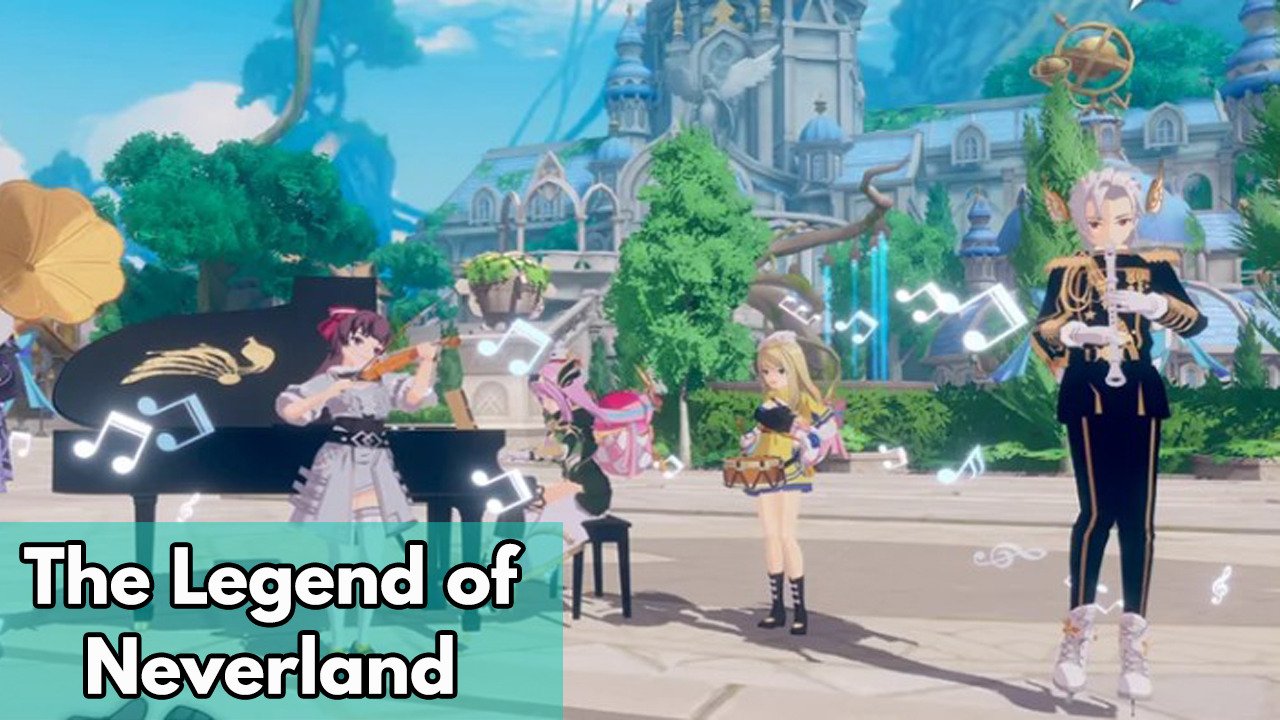 Game Features:
Class Switching
You can switch to any class you want: Swordsman, Ranger, Scholar, or Craftsman.
Unique Fashion Cutomization
Don't worry, you'll never see the same style here. Every portion can be freely coloured, and you can use your imagination to create one-of-a-kind beauty!
Investigating unsolved mysteries
Dangerous Realm Corridor, Barren Ancient Ruins, Travel with your buddies and explore the secrets of Cabala in this ever-changing scene, so you never feel alone in this journey!
Realistic Life Experience
Fishing, insect capturing, cooking, and mining are just a few of the relaxing and entertaining games available. Without realizing it, you could become an accomplished fisherman and a culinary master.
AFK Income
Take a rest if you're tired. Even if you're not online, you can still earn money. Come to Cabala to generate some wonderful moments for yourself if you refuse to bundle your time!
Additional Information: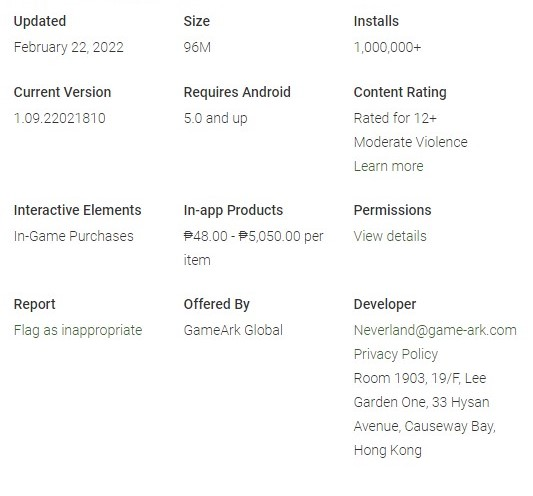 8.) Forsaken World: Gods and Demons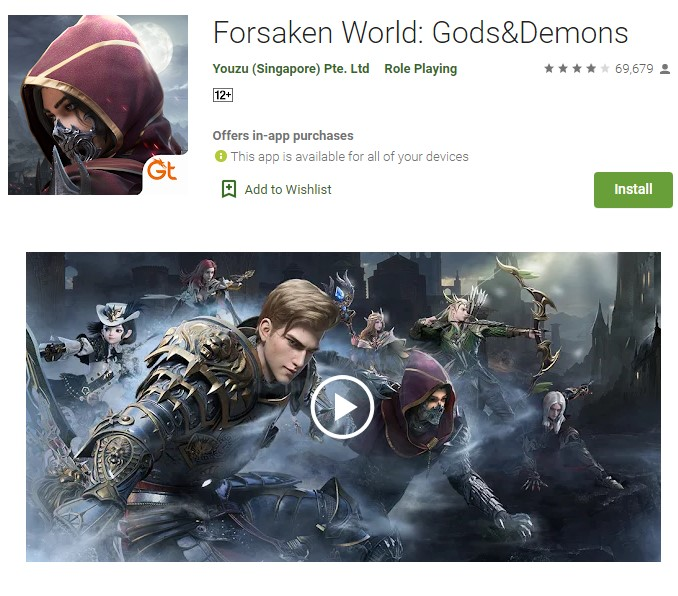 Forsaken World: Gods and Demons are developed by Youzu, this game is a massive fantasy role-playing game with a vast world. Enter into a realm of never-ending adventure, where the brave will find gold and glory. Raid a dragon's cave, look for missing artifacts, or simply relax and enjoy some shaded fishing. Through dramatic tale events that will affect Calindor's destiny, your actions will have an impact around you. Make a name for yourself and become a legend.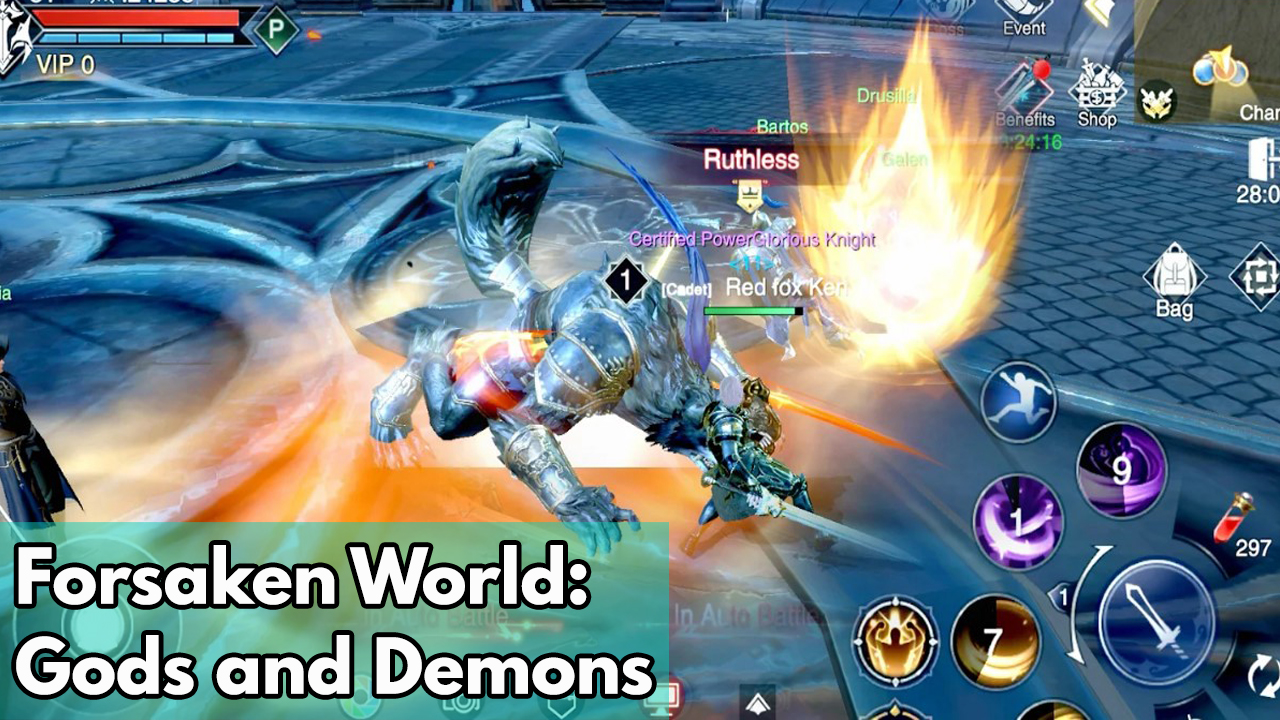 Game Features:
A Dynamic Environment
Immerse yourself in Forsaken World's stunning scenery. As you explore every inch of Calindor and learn its many secrets, take to the skies to gain the greatest perspective of the region. After a lengthy voyage, visit the brave Dwarves for their best spirits, or listen to the wonderful music of the Elves to forget about your worries. In the name of prosperity, interact with other players and exchange your commodities and resources.
PVP at a Large Scale
The invading Storm Legion, warring factions and savage animals have made the Earth a perilous place, yet not all dangers come from the outside. In the midst of the pandemonium, guilds battle it out for land and resources. Will you establish alliances and keep the peace, or will you conquer for eternal glory? Whatever decision you make, remember that you are not alone! Create or join a guild, construct Guild Fortresses, and save or conquer the world!
Play the Game You Want
You can change your class and specialize your character in any way you want at any moment. Customize your appearance with cosmetics to bring forth the genuine you, and mix and combine abilities and talents to fit your combat style. No two players are the same. Create your own playstyle with a multitude of interesting features customization choices and put it to the test against the most difficult difficulties.
Gameplay that is always changing
Every time you log in, a new adventure begins. Begin your day by taking a stroll through the market in search of some remedies. Gather a group of pals for an old-fashioned dungeon crawl, or practice your trade skills at your leisure. A simple trip to the store for herbs could set off a chain of events that culminate in an epic dragon-slaying adventure. In Forsaken World, no matter what kind of player you are, you'll discover your niche.
Additional Information: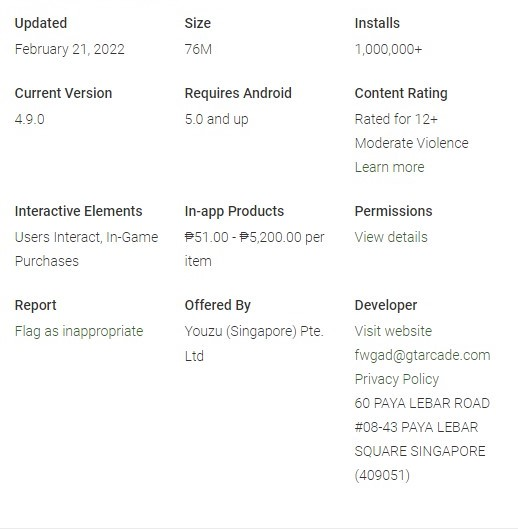 9.) Warspear Online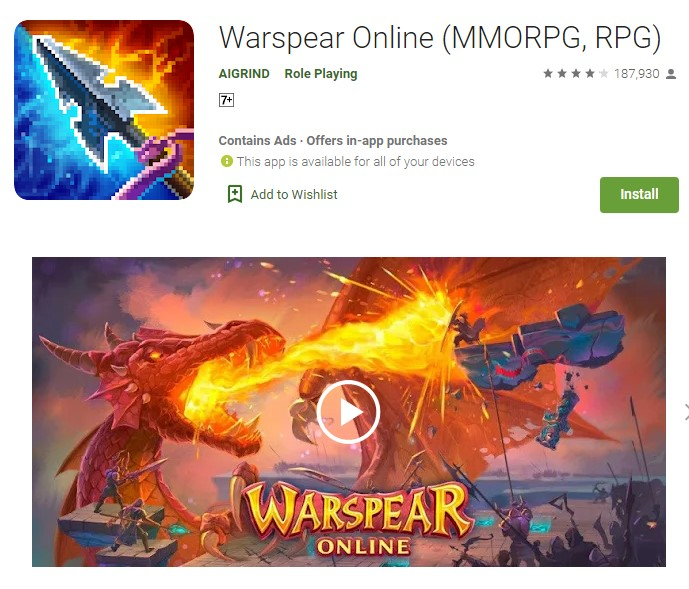 Warspear Online is a classic 2D MMORPG developed by AIGRIND with a pleasant and nostalgic Final Fantasy ambiance, a big fantasy game with a deep tale, a history of more than 13 years and admirers from all over the globe, and a game that runs on even the most basic devices. There's always something to do and play with here, whether you're alone or with others.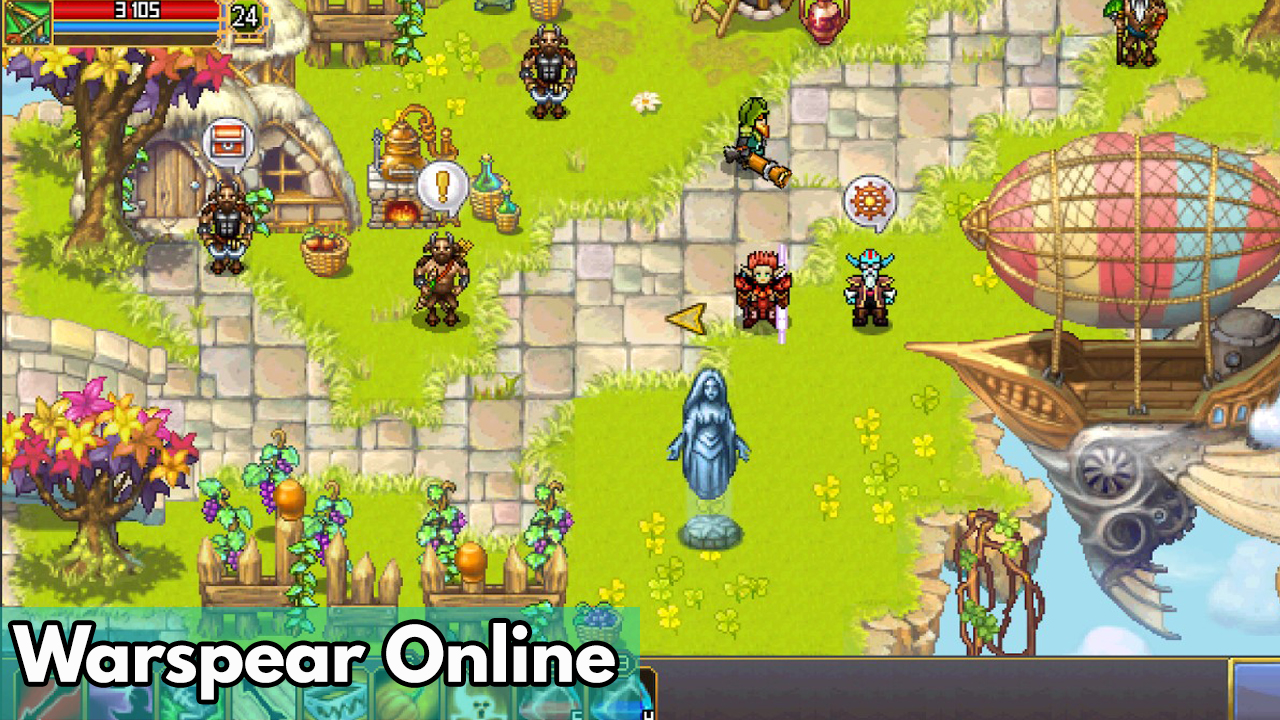 Game Features:
Make a Unique Warrior
18 classes, 4 races, character skins, customization of appearance, costumes are available for all players.
Level Up
There are unlimited possibilities for creating builds to suit your playstyle with 100+ expert skills, a unique talent tree for each class, and 100+ relics to add effects to basic skills.
Hone your Fighting Skills in PvE and Fight in PvP.
In the Dungeon PvE regime and in the open world, crush formidable enemies and bosses. Get amazing awards, guns, and gear.
Defeat your foes in open PvP, Arena featuring 2×2, 3×3, 5×5, and Temple of Seals modes, as well as regular large clashes between Alliances.
Discover and Exploration
8 islands plus an undersea realm, seasonal events, and twice-monthly content and mechanics upgrades.
Additional Information: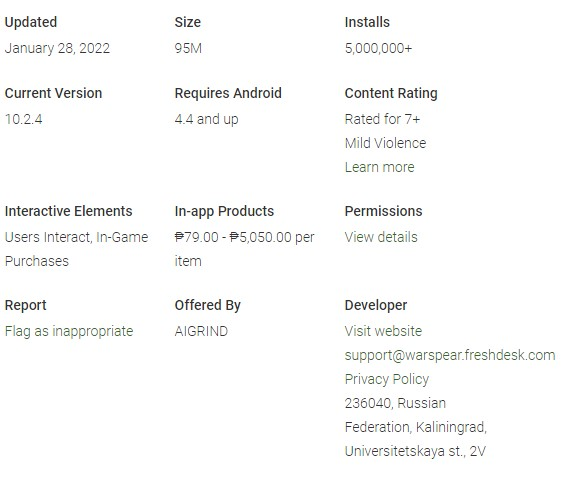 10.) Ragnarok M: Eternal Love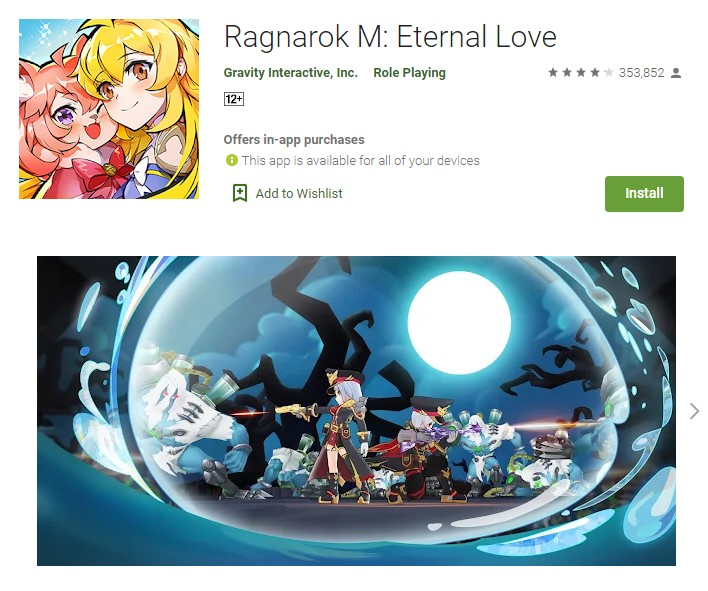 Ragnarok M: Eternal Love , produced by Gravity Interactive, is one of the best mobile MMORPGS in android. The game is based on the 2003 game Ragnarok Online PC game. Ragnarok M: Eternal Love brings back Rune Midgard to life, reinterpreting the graphical style that gamers have enjoyed for over 15 years. This game reintroduces classic gameplay elements with a modern twist.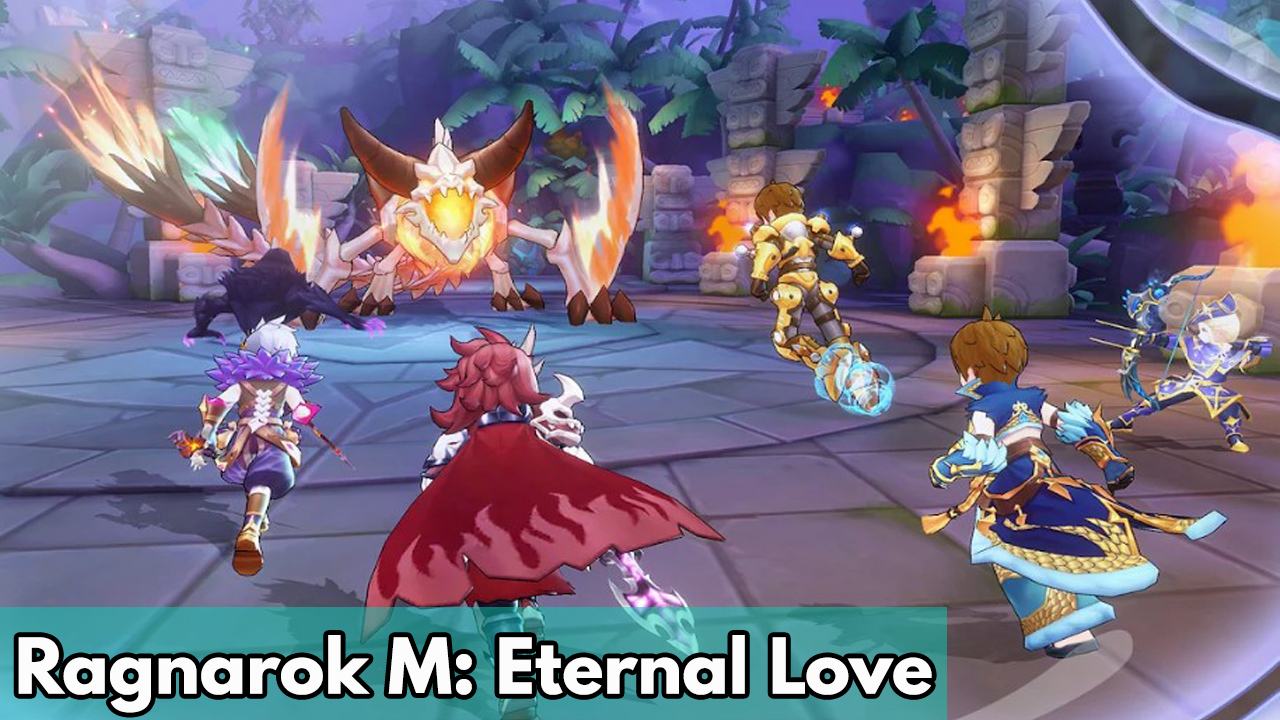 Game Features:
Unlocking the entire camera viewpoint, as well as an improvement in visual quality
The vintage graphics are reproduced using a full 3D camera perspective. We've upgraded the art direction again after the 60 FPS high-resolution update! The whole 3D camera viewpoint is unlocked, allowing for even more map details to be displayed.
Adventure whenever you want, unfettered exploration
The game portrays the majestic epic story of the Midgard continent through a multi-linear fragmented storyline. Adventurers of any rank can roam wherever they choose with an open and unrestricted non-linear map. Every NPC encountered has a unique backstory.
Job classes and builds
There are over twenty distinct career class branches to choose from, so select the one that best fits you! You can also experiment with different builds and skill combinations across all classes.
Additional Information: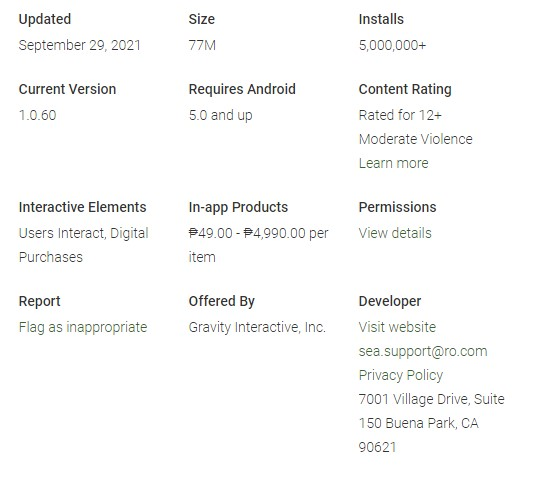 Feel free to visit our YouTube channel for additional troubleshooting guides, discussion and support on various devices and gadgets.