Are you a fan of giant robots? and want to know what are the best mech games in 2023. Don't worry in this article we will show you the best mech games on Steam. As someone who enjoys a variety of video games, mecha games have always been a dream come true for me, as I've always admired giant robot since I was a child.
Mecha can refer to both scientific concepts and science-fiction genres that revolve around human-controlled gigantic robots or mechs. Humanoid walking vehicles are commonly depicted as Mechas. These mech come in a wide range of sizes and shapes, but their humanoid or biomorphic look and size larger than a human set them apart from vehicles. There are several subgenres of realism, each with its own meanings. In Japanese anime and manga, the concepts of Super Robot and Real Robot are two examples. The phrase can also refer to real-world piloted humanoid or non-humanoid robotic systems, whether they are already on the market or are still in development. Mecha can also refer to mobile vehicles in general, whether manned or not, in the original Japanese context.
What are the best Mech Game in 2023?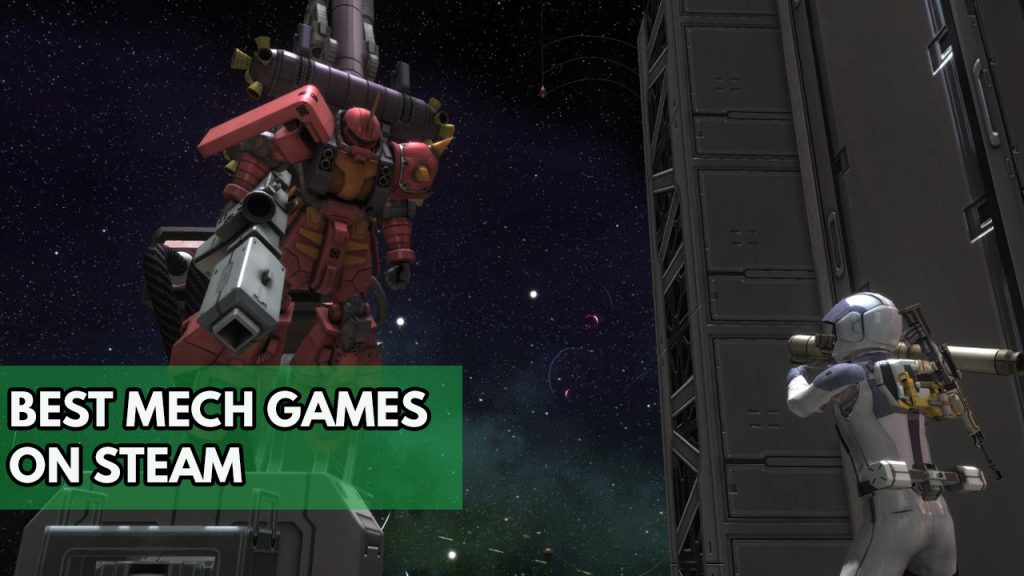 The best mech games are as varied as the anime, manga, and films that inspired them. So you're enjoying mecha anime and wondering if there are any mecha video games? Here are the best mech games to play on Steam, whether you're new mech fan or a seasoned enthusiast.
Super Robot Wars 30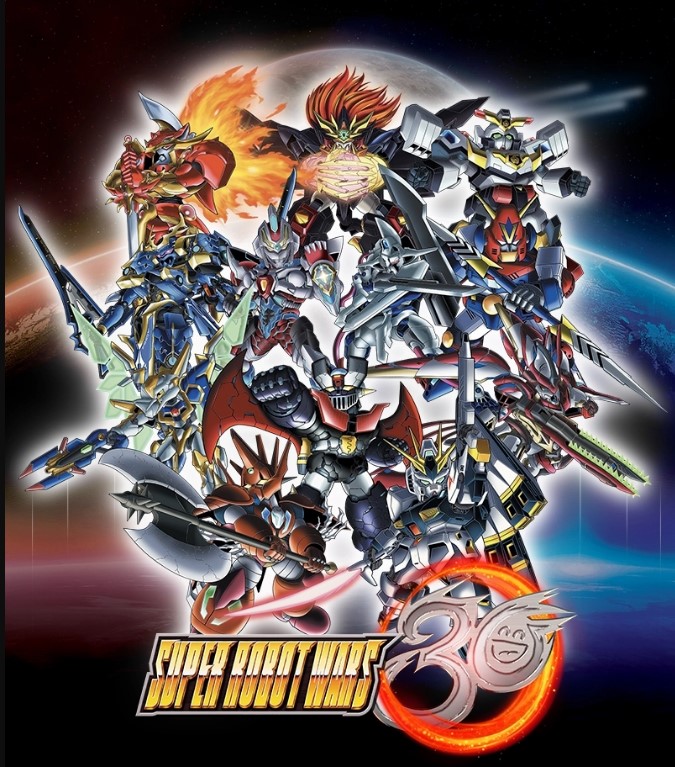 Bandai Namco Entertainment's Super Robot Wars is a Japanese tactical RPG. The number "30" refers to the entire franchise's 30th anniversary, as the title suggests. In addition, Super Robot Wars 30 has the Guinness World Record for "most intellectual property licenses used in an RPG video game franchise."
It's also the first non-spinoff game in the series to be released outside of Japan, with prior entries exclusively being released in Japan and newer editions being released in Asian areas with an English translation.
Players accompany characters on adventures and battles. Command enormous robots on a battle map to defeat their foes.
The combat is split into two phases: ally and enemy. The enemy takes their turn once the player has moved and attacked with their robots. After all of the opponents have been defeated, the game enters an Intermission.
During Intermission, the player can train pilots, upgrade robots, and earn bonuses for their army using resources earned in battle. They can then move to the following adventure chapter.
Super Robot Wars offers a unique tactical RPG gaming experience to mech fans that includes all-star mecha series crossovers, action-packed assault animations, and the ability to upgrade your favorite machines and pilots.
MechWarrior Online Solaris 7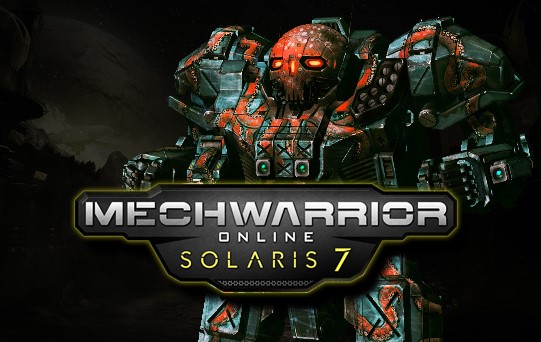 MechWarrior Online Solaris 7 is a free to play BattleTech-themed tactical online shooter. Assume the role of a seasoned MechWarrior mercenary pilot, commanding formidable BattleMechs as you battle for control of the Inner Sphere. BattleMechs, massive and powerful mechanized troops, dominate the battlefields in the 31st century. Become one of the elite operators in charge of piloting these war machines. Choose your path to becoming the most fearsome MechWarrior in the Inner Sphere, battling other players for battlefield domination.
Solaris 7, the most recent addition to MechWarrior Online, involves 1 against 1 and 2 vs 2 Mech Combat over 7 Divisions. Choose your BattleMech carefully; each of the 7 Divisions has a limited number of BattleMechs to choose from, based on the Mech's battlefield performance capabilities. As you reach to the top of the Division Leaderboards, sign a Patron Contract, attract sponsors, and gain awards. Solaris 7 includes five maps designed specifically for Mech Combat.
In team-based game types and maps, Quick Play is where you'll find quick action with a single 'Mech. Quick Play matches, unlike Faction Play, have no effect on the shape of Inner Sphere regions; these fights are fought only for rewards and glory.
In Faction Play, you will field four 'Mechs per match, giving your talents and devotion to the Faction of your choice in long-term team-based battles, capturing and defending planets in their name to win rewards and extend your Faction's dominion all across Inner Sphere.
Tactical positioning, teamwork, and fire discipline are all required to pilot a Mech to success. Strike out on your own as a lone wolf or join one of the many player-controlled Units to fight under the banners of mighty galactic empires for glory, fortune, or simply the thrill of combat.
War Tech Fighters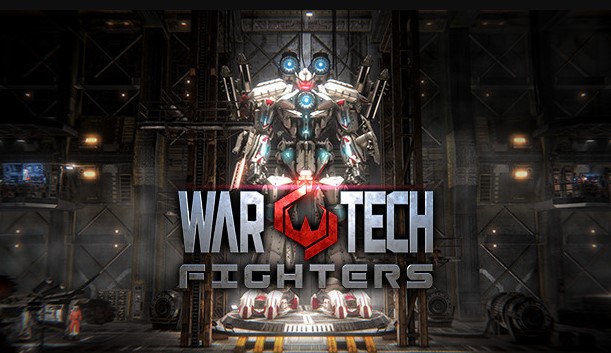 War Tech Fighters is a must-have for anyone with even a slight curiosity in piloting a massive Mech through space. Basically a space version of Pacific Rim, except without the creatures.
War Tech Fighters is a space action game inspired by Japanese anime and Hollywood blockbusters. Configure, upgrade, and customize your War Tech before battling the Zatronians and saving your galaxy.
The rebel colonies of Hebos and Ares join forces throughout the galaxy to fight the Zatros empire with the most lethal weaponry ever created — War Techs. War Techs are huge mechs that combine frigid precision and cutting-edge technology in the battlefields of space, taking space fighting intense battles to a whole new level.
New Gundam Breaker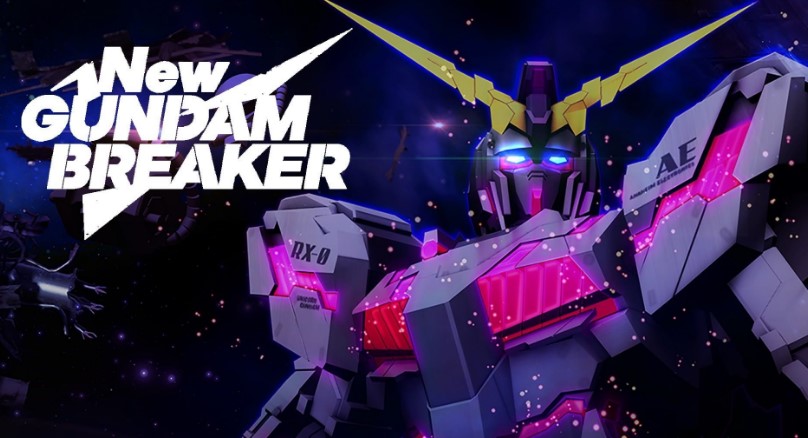 New Gundam Breaker is the fourth edition in Bandai Namco's Gundam Breaker series, available on PlayStation 4 and Steam for Windows-based computers.
You (default name: Kyosuke) is a second-year transfer student eager to further your already excellent talents at Gunbre High School, a prominent Gunpla Battle school in Japan.
Collect Gunpla parts and build the ultimate Gundam with your pals! In this all-new Gunpla action game, defeat your adversaries with your Gunpla model, collect their components, and utilize them to build and battle with your own personalized Gundam.
The game will follow the same core principles as its predecessors, albeit the Inner Frame, which can be seen in more current MG/RG/PG kits, will be new to the series. On these frames, Gunpla will be made. The frames dictate the skills and expected roles in teams, from offering benefits to encouraging concentration in certain areas such as melee combat. In addition, players will be able to exchange out pieces with those that have fallen off enemy units and are stored in an inventory menu.
The game's team feature has also been redesigned into a new 3V3 team battle in which competing teams must race against the clock to complete objectives and gain points under a certain time limit.
EX Skills and Optional Weaponry are now handled as a single unit, and must be unlocked by leveling up, either by beating foes or opening containers, unlike prior games. Although each Gunpla body part can have several weapons and abilities, only one can be assigned at a time.
Strike Suit Zero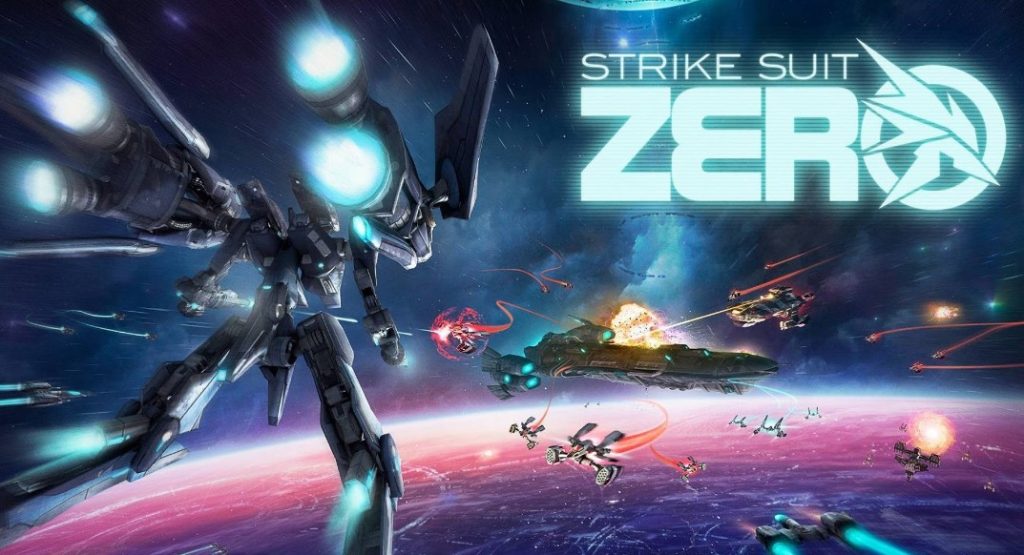 Immerse yourself in gigantic fleet conflicts where your dogfighting prowess will have a direct impact on the fate of the universe.
An intergalactic war rages in the year 2299. You must assume command of the Strike Suit, a futuristic fighter vehicle that can morph into a devastating suit of space armor, in order to defend Earth from annihilation. Immerse yourself in gigantic fleet conflicts where your dogfighting prowess will have a direct impact on the fate of the universe.
Discover a beautiful and colorful cosmos with an epic story in which the fate of Earth hangs in the balance and your choices will affect the outcome: averting Earth's annihilation is your immediate concern, but saving its future is your ultimate aim.
Fight intelligent enemy fighters and take on massive capital ships, blowing them apart by exploiting weak places in their superstructure. To adapt combat to your preferences, upgrade your ships and personalize your weapon load-outs. Experience dogfighting action like you've never seen it before with four unique ships, including the Strike Suit.
Front Mission Evolved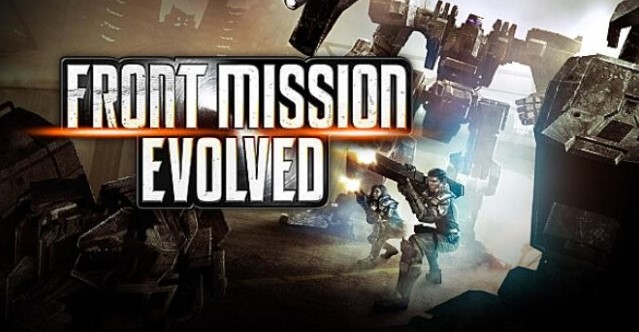 In Front Mission Evolved, Pilot and customize huge armored units known as Wanzers while fighting in high-intensity conflicts set to a captivating plot.
The Front Mission world has changed dramatically in the year 2171. The countries have merged into rival superpowers known as the U.C.S. and the O.C.U. The human race began a tremendous push into space by building orbital elevators to place surveillance satellites to keep an eye on its foes. When a U.C.S. orbital elevator is destroyed by unknown forces, tensions mount. In a new battle forming between the O.C.U. and the U.C.S., Dylan Ramsey, a young engineer, swiftly finds himself trapped in a vortex of destruction, conspiracies, and dissolving alliances.
Front Mission players will face enemy mechs in the concrete mazes of cities, the frigid wastelands of the Antarctic, and a variety of other exotic places. Players can design Front Mission war machine that suits their play style by selecting from a variety of weapons, shoulder attachments, and wanzer parts. FME is the first game in the series to have online multiplayer, which includes a team-based mode with up to four players in wanzer-sized death battles. Visual Works, a cutting-edge studio whose prior work includes cut scenes for the famed Final Fantasy series, has created amazing CG movies. Equip your weapons with a range of various talents, such as corrosive or penetrating shots, to gain a tactical advantage over an opponent.
Titanfall 2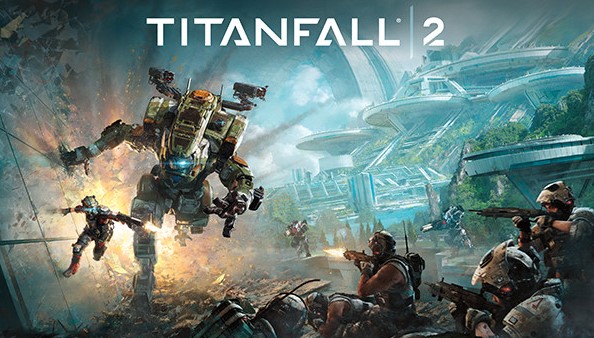 Titanfall 2 is an action-packed first-person shooter. The sequel features a new single-player campaign that delves deeper into Pilot and Titan's bond. Alternately, blast your way through an even more original and furious multiplayer experience, complete with six new Titans, lethal new Pilot abilities, increased customisation, new maps, modes, and more.
In its new single player campaign and multiplayer experience, Respawn Entertainment brings you the most sophisticated titan technology. New titans and pilots, deadlier weapons, and personalization and advancement mechanisms allow you and your titan flow as one unstoppable killing force.
Titanfall 2 has an action-packed single-player campaign with unexpected twists. As a deserted Militia rifleman who comes across a veteran Vanguard-class Titan. You must work together to complete a task they were never supposed to complete. Players may expect more of the adrenaline-fueled multiplayer fighting from the franchise in the sequel. More Titans, deadlier Pilot skills, and more take the fast-paced, first-person action to the next level. And, with new, extended Pilot, Titan, and loadout customization possibilities, you'll be sure to stand out among the pandemonium.
Astebreed: Definitive Edition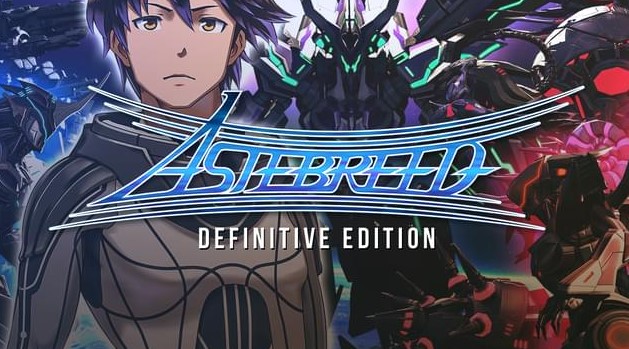 Climb inside the cockpit of an extraterrestrial war machine and fight a terrifying alien race that is hell-bent on destroying humans in order to maintain their own civilization.
Roy Becket is a young pilot who aspires to be as accomplished as his adoptive father. When a cosmic conflict between humans and an old mechanical alien species reaches a breaking point, Roy is forced to act and take command of an extraterrestrial bipedal war machine in the hopes of protecting what's left of humanity.
A young girl joins Roy, claiming to have escaped the sinister invaders' clutches. She has been permanently changed as a result of the heinous experiments to which she was subjected, and she now possesses the very abilities that humanity will require to turn back the Doomsday Clock.
Together, they must battle an unyielding army and bring their shattered families back together.
On the horizon is the end of civilization as we know it. Astebreed stands between humanity and extinction.
The iconic arcade shooter genre is given fresh life in Astebreed. Astebreed presents an unrivaled sensation of gorgeous destruction with beautifully made 3D models, cutting-edge particle effects, and old-school Japanese mech designs.
Zone of the Enders The 2nd Runner: M∀RS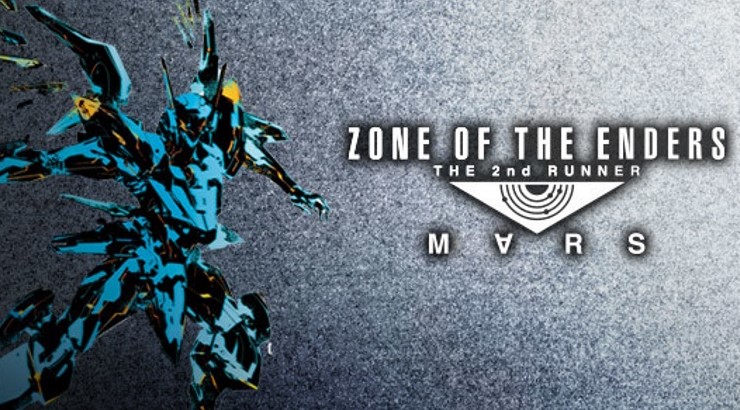 Relive the iconic fast-paced 3D robot action game ZONE OF THE ENDERS THE 2nd RUNNER – MRS as a full-length remaster in VR, native 4K, and full surround sound. Fly across Martian skies in Jehuty's cockpit!
Jehuty is alive. Anubis flourishes in this environment. On Steam, ZONE OF THE ENDERS THE 2ND RUNNER is back with 4K and VR support.
The year is 2174, and the tyrannical Bahram military organization is securing its grip on Mars and Earth with new Orbital Frames robot technology. Taking control of the Jehuty Orbital Frame, the player becomes the planets' final hope. With unrivaled power, strike deep into the heart of the Bahram army.
Earth Defense force 4.1 The Shadow of New Despair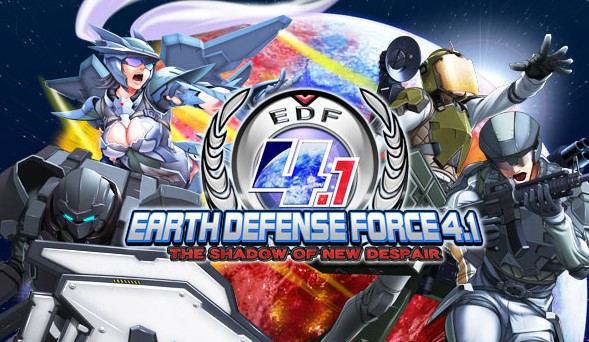 Earth Defense force 4.1 The Shadow of New Despair is a third-person shooter that is released on the PlayStation 4 and Microsoft Windows. The user controls an EDF soldier from one of four different soldier classes. The player can use a variety of weaponry in the game to combat the alien forces, including assault rifles and sniper rifles, as well as rocket launchers, grenades, and laser weapons. With the exception of the Fencer, who can have four weapons, and the Air Raider, who can have three, each mission can only have two weapons. There are about 700 weapons in the game, with roughly 175 weapons each troop class. This is the most weapons of any EDF. The game takes place on destructible environments like towns, beaches, hills, tunnels, and other locations.
There's also no consequence for the player inflicting collateral damage on the environment, such as when buildings disintegrate after being blasted by a rocket launcher or grenade. Other EDF soldiers can be recruited or tracked, and they can attack opponents on sight and give radio talk. The color of your troop can also be changed.
Daemon X Machina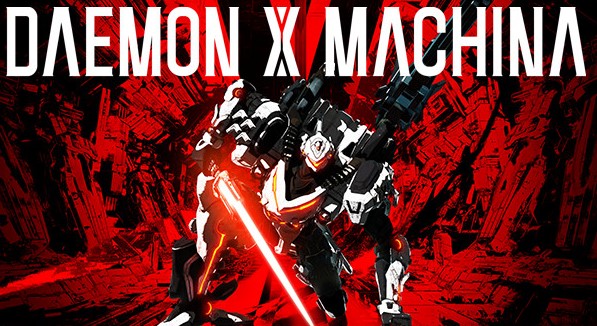 A new age of high-speed mech action battle has arrived, thanks to the innovative minds of Kenichiro Tsukuda and trailblazing mech designer Shoji Kawamori. In this post-apocalyptic game, pilot your completely customizable Arsenal mech and help your fellow mercenaries in protecting humanity from corrupted machines and monstrous robots.
In Daemon X Machina, you're an Outer, a new kind of human that emerged in the aftermath of the Moonfall disaster. As a mercenary for the Orbital organization, you're fighting the Immortals—corrupted AIs who have rebelled against their human creators—in a desperate battle for humanity's survival. Piloting an Arsenal, a completely customizable mech, you must team up with mercenaries like yourself and accomplish missions to finally defeat the Immortals. But be careful: in a mercenary conflict, today's pals can turn into adversaries tomorrow.
Mecha Knights: Nightmare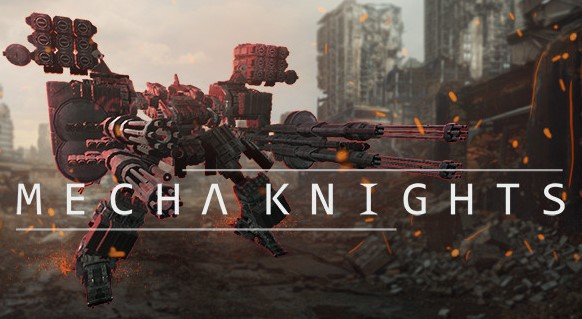 A confrontation between NATO and the Russia-China alliance is about to break out in the year 2049, during the height of the Second Cold War. A mysterious catastrophe occurs in the midst of the tension, sending the planet into an apocalyptic conflict. Unknown nightmare creatures arrive out of nowhere, driving the world into horror and turmoil.
Take on the enemy on your own terms. Develop an all-purpose Mech that can do everything at once, or specialize it to fire devastating long-range barrages of high-velocity guns or get up close and personal with double-gatling guns. Select from a vast range of mechs and weapons.
Frequently Asked Questions
Is there any good mech games?

Yes in our article we compiled the best mech games on Steam.

Are there any VR mech games?

Yes there is an example is zone of the enders game.

What is a mech games?

Refers to giant robots being pilot or played by players in a game.