High-end drones are large, and some of that is because of the higher end 4K camera internals, the electric motor needed to power more demanding drones, etc. Unfortunately, this isn't very friendly for taking drones on trips, especially when you need to pack a lot of stuff for a long trip. Today, we're going to show you a handful of camera-equipped drones that you can fold up into a nice, portable package. Follow along below!
* If you buy through links on our site, we may earn an affiliate commission. For more details, please visit our Privacy policy page.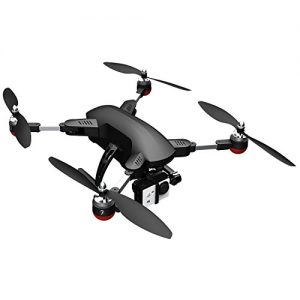 The Haw4k is a high-end drone but has a portability-first design. In other words, you still get all of the great things that come with a high-end drone — a 4K camera, a follow-me function, lost connection protection, and more — but with folding capabilities. Yes, if you need to take this drone on a long trip, you can fold it up for maximum packing efficiency.
On top of that, the Haw4K comes with a watch that you can use to control your drone. If you're not into that, the drone works with Android and iOS apps, as well. You can get yours now over on Amazon.
Buy it now: Amazon
Can't afford the high-end drones, but still, want something decent and portable to fly around with while you're out and about? The Attop Camera drone is your next best option, offering fold-up portability, a 1080p camera, and decent flying time. You can get 20 minutes out of a single charge and the drone comes with two batteries.
The drone comes with a controller, but the ideal way to use the Attop Camera drone is through Attop Club app for your phone. You can pick this drone up relatively cheap on Amazon.
Buy it now: Amazon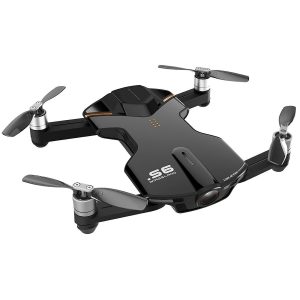 Looking at high-end options again, the Wingsland S6 is another excellent drone with a foldable, portability-first design. In fact, it's so compact that, when you fold it up, it can fit in your back pocket without any issues. The camera is a stellar addition as well, with recording capabilities up to 4K with 30 frames per second.
Thanks to the internal GPS (and use of your phone's GPS), it has the standard Follow-Me function, Return To Home functions, and more. The Wingsland S6 does have an app, where you can use all sorts of flight controls, but it also comes with a built-in video editor for editing media you captured with the drone.
You can pick this drone up off of Amazon for a fair amount, depending on your color choice.
Buy it now: Amazon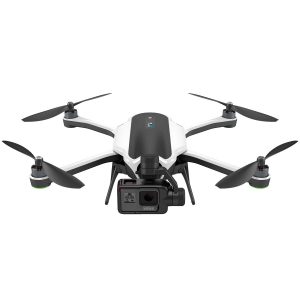 GoPro has created its own drone, calling it the Karma. It's equipped with a GoPro HERO5 Black camera, which can record 4K videos in 30 frames per second. The Karma has all the features of a high-end drone — a Follow-Me function, an Android app, other flight functions for taking a perfect, stabilized photos, etc.
When you need to take it somewhere, you can unattach the propellers, fold it up, and put it in your pocket. Alternatively, you can put it in the included carrying case for easy travel as well.
You can pick this drone up off of Amazon.
Buy it now: Amazon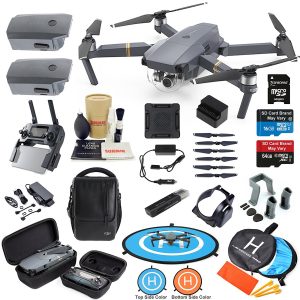 DJI is known for being one of the best drone manufacturers for the consumer market, as they create drones that can have long flight times off of a single charge. Not only that, but their cameras can capture an immense amount of detail. Due to the nature of this, the complexity of the electronic internals is out of this world, making it challenging to create something foldable.
That said, DJI has finally created something truly portable: the Mavic Pro. The technology in it is as high end as the company's flagship drones — such as a 4K camera, Follow-Me functions, etc.) but comes with foldable portability. Flight time sits at around 27 minutes in ideal conditions, but it comes with three batteries to increase that time exponentially.
You can pick this drone up off of Amazon.
Buy it now: Amazon
Verdict
You can't go wrong with any of the drones on this list. If you've got the money, we'd recommend picking up one of the higher-end drones, as that's where you'll get the best experience — any of them will do. However, if you don't have the cash on hand, the cheap Goolsky H37 will do fine to give you a test of what consumer drones are like and what they're capable of.
* If you buy through links on our site, we may earn an affiliate commission. For more details, please visit our Privacy policy page.