In the world of smart technology, we have seen a tremendous evolution in products. One among them is wallets, which are now available in the Best Smart Wallet form. While you may think what's the need for smart features on a wallet, well, some can help you locate it if you lose it. While some stick to RFID-blocking technology, keeping your debit and credit cards safe inside.
Keeping this in mind, there are multiple facets to a smart wallet, making the ideal smart wallet hard to pick. This is why decided to scour the internet to find some of the best smart wallets money can buy. You will find options of varying price tags, meaning there's something for everyone here.
Best Smart Wallet
1) Volterman Smart Wallet
This wallet is made of premium grade Napa leather, offering a premium look and feel. Moreover, it comes with a power bank (2000 to 5000 mAh), making this the most powerful wallet in the world. Other prominent features include GPS tracking as well as worldwide Wi-Fi hotspot, ensuring that you get a stable Wi-Fi connection anywhere you travel.
It also comes with a feature known as "lost mode", which when activated will take a picture of the person that is trying to open your wallet. This can be handy evidence in case of a stolen wallet.
This wallet alleviates most of the customers' pain points, which is what makes this an ideal choice for anybody. This wallet also comes with a companion app that allows you to take action in the event of theft or loss. The user will automatically get an alarm when the wallet or even the phone is out of reach.
This product is currently on Indiegogo and has been backed by thousands of users. There are three types of wallets to choose from here – the bifold, the cardholder, and the travel wallet. Each come with their own distinctive features, although the price tag differs significantly. Be sure to check it out.
---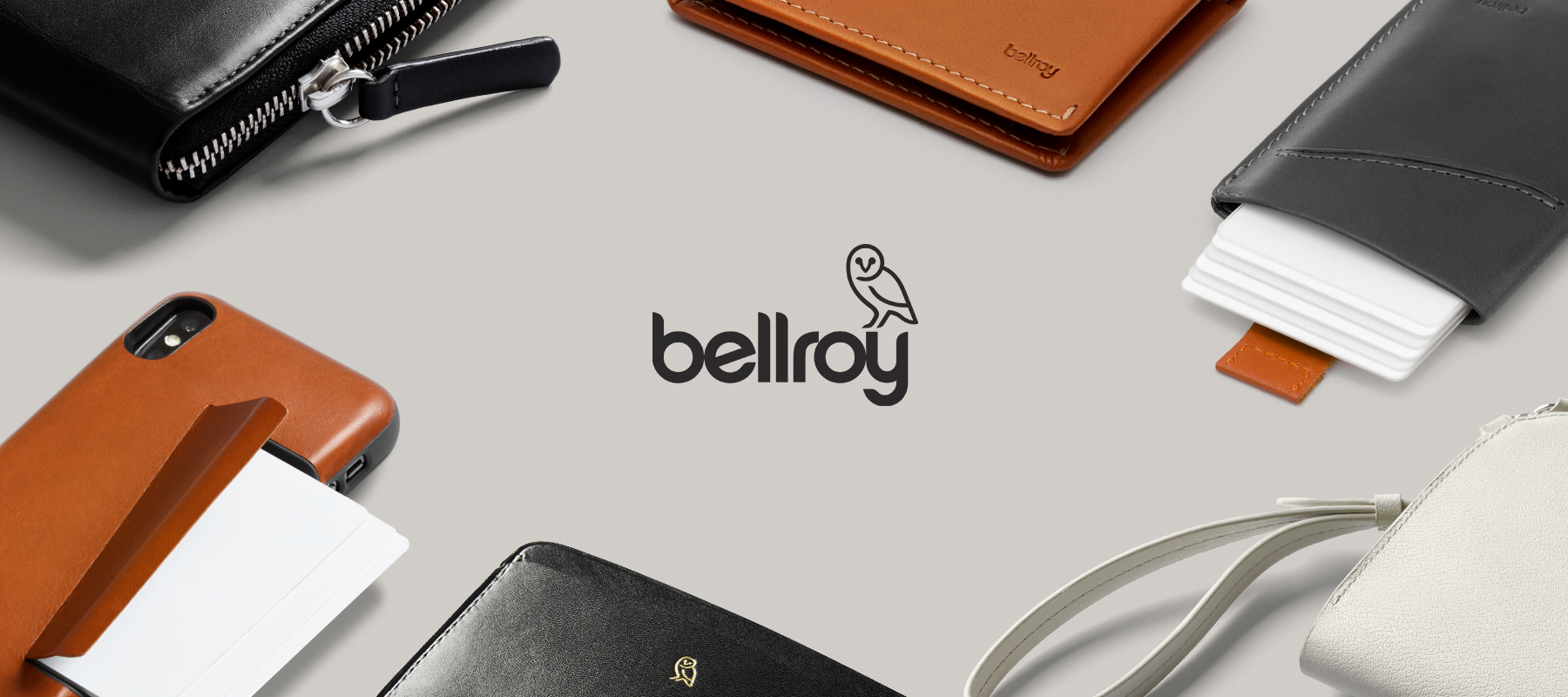 2) Walli Smart Wallet
This is a truly smart wallet that can establish a connection with your smartphone through an app and notify you whenever the wallet is out of reach, instantly alerting you to theft or loss of wallet. The range is 100 feet, so it may not work in crowded spaces.
The wallet is made of genuine leather and comes with water and dust resistance on board, giving it a solid design as well as durability. This wallet runs on a coin battery, which lasts for up to six months at a time and is pretty easy to change on the wallet as well.
Although the company offers 6 months of warranty by default, customers can choose to extend it by picking the warranty package that suits them the best. You can get the wallet in two forms – the everyday Walli Smart Wallet and the Walli Travel Wallet with the latter packing a Passport holder as well.
The standard variant is priced fairly while the travel wallet is currently out of stock. Considering the kind of smart features you get here, it's no surprise that this is definitely one of the most affordable offerings out there.
---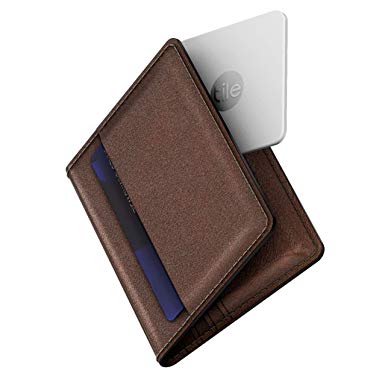 3) Bellroy
This may look like any other wallet, but it's got some hidden features inside it. The Bellroy wallet can hold credit/debit cards, cash, coins as well as your passport (barring German and Irish passports). It also comes with RFID blocking by default, keeping your valuable cards safe.
There's another spare compartment for secret cash, while you will also find a small pen within the wallet to help you take down some quick notes. Moreover, the company makes this wallet using environmentally certified leather, so you know you're getting the best in the business here.
With dimensions of 150mm x 97mm, it's not the smallest wallet out there. But considering the fact that it can hold almost everything you need during a travel, we think adjusting to the size is a small sacrifice to make. The Bellroy wallet can be bought in Navy, Black, Cocoa, and Caramel colors, giving you a wide range of options to choose from.
The company offers three years of warranty for the wallet, which is pretty decent. Unfortunately, this wallet is missing features like app tracking, but given how heavy it's going to be, we're counting on the fact that you probably won't lose it. All variants of the Bellroy wallet can be bought from the company's website.
---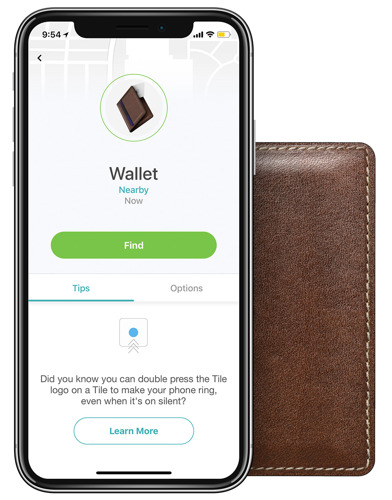 4) Nomad Slim Wallet
This is a highly functional wallet that comes with a Tile tracker, allowing you to be aware of your wallet's location at all times. This variant has been specifically designed to accommodate the Tile tracker, which is why there's a hidden sleeve for this purpose.
It comes with 2 cash pockets and can hold 11 cards at a time, although the company mentions it can hold up to 15 cards. The material used in its making is Horween leather from the U.S. The company also sells a standard edition Nomad Slim Wallet which lacks the tracking feature.
What I personally love about this wallet though is the fact that it's incredibly lightweight and small in the hand. This makes it extremely comfortable to carry around, and thanks to the Tile app, you are always one step ahead of potential thieves.
The company also sells a charging wallet that can juice up your phone on the go. Both the tracking edition and charging wallet version of the Nomad Slim Wallet is priced at a pretty reasonable price considering what it brings to the table.
---
This is a highly capable security oriented wallet designed to block 13.56 MHz or higher RFID signals, thus keeping all the contents of your wallet, particularly credit cards, safe. The manufacturer claims that it can easily fill 6-8 to cards on board and up to 10 bills at a time, which is pretty decent.
However, you might want to be wary of carrying bulkier items like coins on this wallet. It also comes with a nifty pop out feature allowing you to quickly access all your frequently used cards.
The company offers this smart wallet in a total of six colors, which may spoil you for choice somewhat. The company offers a very decent 12 month warranty with this product, so you can trust it to stand the test of time. While this is not particularly waterproof, using proper care can help you keep this for years at a time.
You can currently get this particular wallet on Amazon. The pricing may seem reasonable, but we have to remember that this wallet lacks smart tracking and anti-theft features. But if all you want is a decent rugged wallet, this one will do the job just fine.
Buy it now on Amazon
---
This is not particularly a smart wallet, as it can mostly hold cards and some cash. But if you're looking for a stylish and classy card holder with RFID blocking built-in, this has to be your best bet. This wallet measures 4.1″ x 2.5″ x 0.59″, so it's not the biggest wallets going around.
While there's no dedicated slot for bills, the manufacturer has been kind enough to offer a belt like system that can keep your cash safe inside the wallet. The cards that you lineup in the slot can all be raised with the push of a button (which acts as a lever).
You can get this wallet in Black, Steel Blue, and Classic Brown. The company claims that it can hold almost 9+ cards, although I would be immensely satisfied if a wallet this small can hold more than 7. In terms of pricing, all three color variants can be bought for a fair price.
What I like about card wallets like this is the fact that you have access to all your important cards in seconds, whereas conventional wallets require to be opened and can take a few seconds depending on how many cards you have stacked up. Be sure to have a closer look at this offering.
Buy it now on Amazon
---
7) Nut3
For our last pick, we have chosen something slightly different. Well, this isn't particularly a wallet, but a sensor that goes into any existing wallet to turn into a trackable smart wallet. This is an excellent product to own for those who recently bought a wallet and don't want to get a new one already.
By placing this tiny sensor in your wallet and pairing it with the dedicated smartphone app, you can quickly track the location of your wallet in real time.
The Nut3 app only supports devices running Android 4.3 and newer. This also comes with a replaceable battery, which should last up to 8 months to 1 year. The connection distance between the tracker and your phone should be between 30-50 meters before the alarm sets off. One interesting feature here is on the tracker itself.
In case you lose your phone, you simply have to press the button on the Nut3 and the phone will go off. At the current price per unit, this is a pretty effective way to stay ahead of the curve.
---