Kodi is a streaming service that you almost always need a VPN for. Kodi's power comes in the addons you can bring to it, which let you watch things like BBC iPlayer, as well as a bunch of other content. Most go ahead and hide that from their ISP, basically just encrypting their traffic with a VPN service. If you follow along below, we'll show you the best VPNs for Kodi. The ones on are list are going to be VPNs that are fast, have plenty of servers, and offer more efficient streaming for streaming services. Be sure to check them out.
* If you buy through links on our site, we may earn an affiliate commission. For more details, please visit our Privacy policy page.

First up on our list is ExpressVPN. ExpressVPN has over 1,000 servers spread across 94+ countries. This means that you'll be able to watch Kodi content from anywhere — the US, the UK, Africa, Europe, you name it. ExpressVPN's servers are optimized for speed as well, so you should have no trouble streaming your favorite content. In addition, you get 256-bit AES encryption with SHA256 authentication. Various protocols are supported, too.
Get it now: Here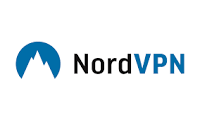 NordVPN is a great VPN for accessing and watching content on Kodi. They hold over 4,000 servers distributed across over 60 countries. This means that, in theory, you should always get a fast Internet connection, as with this many servers, you should be fairly close to at least one of them. The closer you are to a server, the faster the speeds are. NordVPN, like ExpressVPN, supports 256-bit AES encryption and SHA256 authentication, as well as various protocols. There's DNS and IPv6 leak protection, too. You can also expect your data to stay under lock and key, even if your VPN connection drops because NordVPN has a built-in automatic kill switch.
Get it now: Here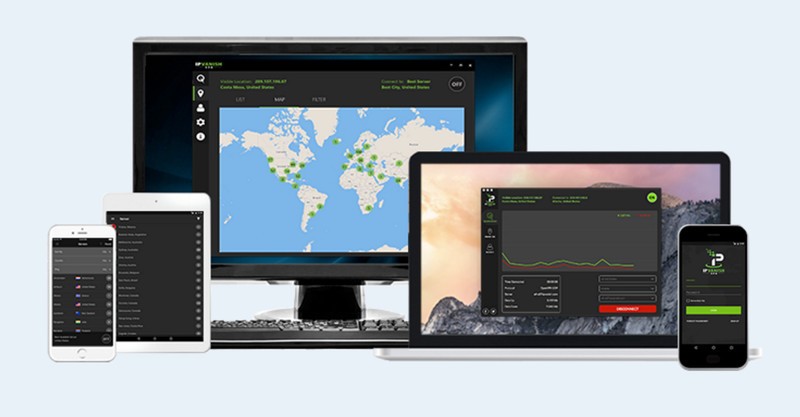 You might also want to consider what IPVanish has to offer. Really, they do the same thing as NordVPN and ExpressVPN, though they might have just a few less resources. It's mainly used for unblocking content, as you can stream Netflix, Amazon Prime Video, Hulu, and other services very well. It will run Kodi just fine, too. Not only that, but IPVanish has some decent security — 256-bit AES encryption, but where it differs is with its upgraded SHA512 authentication. You can check the VPN out for yourself at their website below.
Get it now: Here
VyprVPN
Those who just want a VPN to watch content online, and don't want to fiddle around with any extra or advanced settings, should consider VyprVPN. After you download to your device, it's as simple as logging into your account and pressing the "Connect" button to start encrypting your traffic and tunneling it through VyprVPN's servers.  You get all of the standard encryption and authentication features as in other VPNs, an automatic kill switch, and support for much of the same protocols. In addition, VyprVPN is multi-platform, so you can use it with your Kodi device, PC, Android, and even on iOS. It's definitely worth checking out for your Kodi needs.
Get it here: GoldenFrog
StrongVPN
Last, but certainly not least, we have StrongVPN. StrongVPN is a great option for watching your favorite Kodi content. Not only will it give you decent speeds, keep your traffic encrypted, and give you a way to stay away from prying eyes, but it'll make sure your security is top-notch as well — in fact, StrongVPN employs a 2048-bit encryption to keep you safe. And while that my seem a little extreme compared to the 256-bit AES encryption that everyone else has, StrongVPN is virtually not hackable in this way. So, while you watch your Kodi content for hours on end, you can be rest assured that your connection will remain safe. Now, StrongVPN will cost you some cash, but it's not too expensive. In fact, it's always a good idea to pay for a good, quality VPN over a free VPN. Free VPNs still have to make money, and they usually do this by selling your data to advertisers, unfortunately. StrongVPN doesn't do this. Check it out for yourself below.
Get it here: StrongVPN
Verdict
So, which VPN should you pick up? For streaming content, we always recommend going with either NordVPN or ExpressVPN. ExpressVPN is a huge benefit here because their servers are optimized for speed. That said, you shouldn't experience slowdowns while streaming content. In fact, you might even see your speeds increase a bit. NordVPN is really nice as well, just because of the sheer amount of servers they have. You'll always be close to a server with NordVPN, so in theory, your speed should be pretty decent, too.
* If you buy through links on our site, we may earn an affiliate commission. For more details, please visit our Privacy policy page.