You might want to consider using a VPN for using a torrent service and P2P, as it helps secure your traffic. One of the tough things about that type of downloading is that you put yourself at risk to malware and hackers stealing information, possibly even your identity. By using a VPN, you can encrypt your traffic to keep yourself protected against these types of attacks. So, if you want to stay protected while using a torrent service or some P2P program, follow along below. We'll show you the best VPNs for this situation!
* If you buy through links on our site, we may earn an affiliate commission. For more details, please visit our Privacy policy page.

ExpressVPN is another VPN you should consider. It'll keep you protected while using torrent and P2P services with its 256-bit AES encryption and SHA256 authentication. Just like NordVPN, it has support for a bunch of security protocols, and will keep your data safe in the event of a VPN connection drop with an automatic kill switch. We don't know that you'll see increased download speeds, unless you're streaming video content, as ExpressVPN's servers are optimized for speed in the video streaming area. You can get started with ExpressVPN at the link below.
Get it now: Here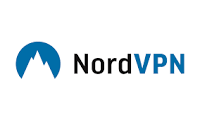 First up, we have NordVPN. NordVPN is a neat VPN to use because your download speeds should be pretty fast. This is because you should always be close to one of their high speed VPN servers, as they have over 4,000 spread across 60 or so countries. Your security and anonymity is super important to NordVPN as well, so they encrypt your traffic with a 256-bit AES encryption key and SHA256 authentication. They have support for a bunch of security protocols as well, in addition to an automatic kill switch.
Get it now: Here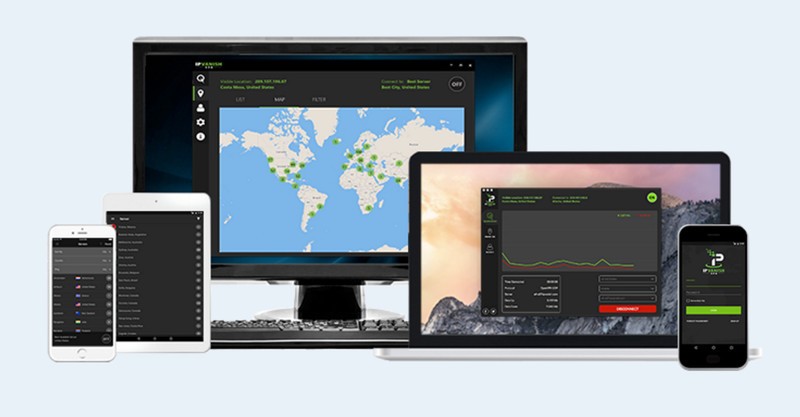 IPVanish is also worth considering, and you might even see increased download speeds with this particular VPN. IPVanish was actually made for P2P and torrent services, so you might see an overall increase in connection performance when doing that sort of activity. And, of course, your traffic is encrypted with a 256-bit AES encryption key. What's different with this VPN is that it uses SHA512 authentication instead of SHA256. So, you're a little more protected here, in addition to the security protocols that it supports. You can get started with IPVanish on Android at the link below, but it's available on many other platforms, too.
Get it now: Here
StrongVPN is without a doubt worth considering for torrent and P2P services. Torrent and P2P options are super risky, simply because of the security risk and flaws — you make yourself vulnerable to hackers, malware, and even identity theft. That said, StrongVPN's security is really worth considering here. They don't use the traditional 256-bit AES encryption — they go above and beyond here with a 2048-bit encryption key. There's no cracking that, and it'll keep you and your data downloaded protected against any vulnerabilities. There's a ton of other security features as well, way more than we could possibly list here. Check it all out at the link below.
Download it now: Google Play
Last up, but certainly not least, we also have VyprVPN. VyprVPN is for those that don't want to tinker with all the networking features. Once you download VyprVPN on your Android device or computer, you simply log into your account and press the "Connect" button. And from there, you're connected up to the VyprVPN, routing your traffic through their servers. Your traffic is encrypted with a 256-bit AES encryption key, as well as SHA256 authentication. Security protocols are supported, and your data is safe in the event on a VPN connection drop with a built-in automatic kill switch. VyprVPN is multi-platform, so you can use it on Windows, Android, and iOS.
Download it now: Google Play
Verdict
So, which VPN should you pick up for using torrenting and P2P services? Really, any of these VPNs will do. You might enjoy ExpressVPN and NordVPN the most, with the former being optimized for speed, and the latter having a ton of servers to accommodate your needs. But, you might actually want to consider StrongVPN here, just that you're getting the maximum amount of security possible during your torrenting and P2P sessions. The 2048-bit encryption key is about as good as it gets in the VPN world, so you're really not risking any harm to you or your PC with StrongVPN. And don't worry, StrongVPN provides ample download speeds, so you should experience any slowdowns — in fact, you might see an increase since the traffic is being hidden from your ISP.
* If you buy through links on our site, we may earn an affiliate commission. For more details, please visit our Privacy policy page.