With the amount of movies and TV shows currently available and launching soon, you can already see how expensive it will be to watch these new releases, especially since many of them aren't available cheaply to rent at a Redbox. Much of these movies have to be rented online for an exorbitant price, or bought in-store for a crazy price point. TV shows are even worse, often costing $50 for a season in-store, or around $2.99 per episode online. If you want to cut back on prices, we recommend using a service like Popcorn Time to watch movies and TV shows for free. And, of course, you'll need a VPN to use Popcorn Time as well. Here are our top VPN picks to get you going.
* If you buy through links on our site, we may earn an affiliate commission. For more details, please visit our Privacy policy page.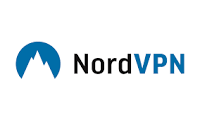 One of the first VPNs you should consider for Popcorn Time is NordVPN. This VPN has over four thousand servers all over the world. With so many servers, you should be able to get blazing fast Internet speeds over this VPN because you'll always be in close proximity to a server. Not only that, but NordVPN has great support for security. You get a 256-bit AES encryption key as well as SHA256 authentication. NordVPN has support for a ton of security protocols as well, and there's even an automatic kill switch in the event of a dropped connection. One thing is for certain: your data is safe with NordVPN. They're all about privacy as well, as NordVPN has a no-log policy, meaning your traffic and data isn't logged as you navigate sites.
Get it now: Here

ExpressVPN is another great VPN for accessing Popcorn Time. It has fewer servers than NordVPN, with only a thousand spread out through a few countries. This means you could get slower speeds, as you might not always be in close proximity to a server; however, ExpressVPN servers are optimized for streaming speeds, so you should actually have blazing fast speeds when watching movies or TV shows. In addition, you might actually see a speed increase, as a VPN usually removes any throttles the ISP is putting on your connection.
ExpressVPN offers similarly great security to NordVPN as well — you get a 256-bit AES encryption key, SHA256 authentication, and support for various security protocols, too. It has an automatic kill switch to keep your data protected in the event you experience a dropped connection, which is when your data is most vulnerable. A no-log policy means that you'll be able to browse online without ExpressVPN logging your traffic.
Get it now: Here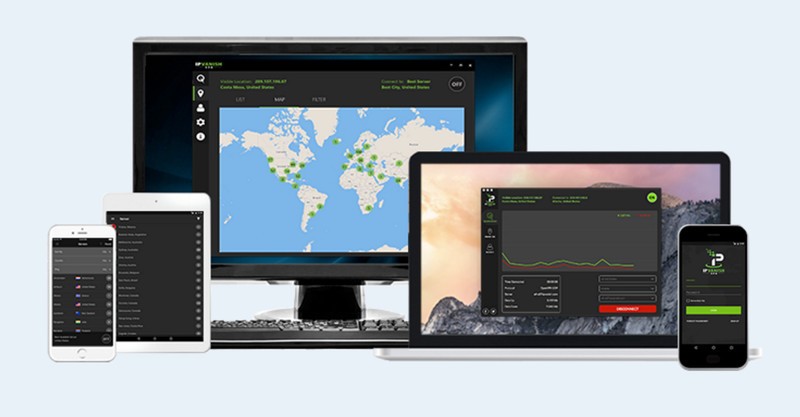 IPVanish is another excellent option, as it masks your IP address. Your browsing online is 100% anonymous, and your ISP and other online services won't be able to see or trace the location of your IP address. With that in mind, they offer unmatched security for browsing online, in addition to giving you a 256-bit AES key and SHA256 authentication. There are a handful of security protocols supported, and they even have a no-log policy. Similar to NordVPN and ExpressVPN, there's an automatic kill switch to keep your data protected.
Get it now: Here
StrongVPN is easily one of the most secure VPNs on this list.  At its most basic level, you get a 256-bit AES key and a SHA256 authentication key. For added protection, you get a 2048-bit RSA security key. One thing's for certain: your data isn't going to be hacked into ever, as it would take years to crack that type of encryption. StrongVPN also offers great speeds, in addition to offering a no-log policy and an automatic kill switch.
Download it now: Google Play
Tunnelbear has been around for a few years now, providing consumers with an excellent VPN service. For those that don't want to commit to a VPN, Tunnelbear offers a free 500MB of traffic to consumers per month. But, if they like it and want to use Tunnelbear more often, a small subscription fee can get you anywhere from gigabytes of data per month to unmetered traffic. It's a great way to start watching Popcorn Time on a budget with top notch security, too.
Download it now: Google Play
Verdict
As you can see, there are a lot of great VPNs available on this list. For watching something like Popcorn Time, which requires a lot of data, we recommend going with either NordVPN, ExpressVPN, or even IPVanish. All three of these will, without a doubt, enhance your movie and TV show watching experience. What is your favorite VPN? Let us know in the comments section below.
* If you buy through links on our site, we may earn an affiliate commission. For more details, please visit our Privacy policy page.