[the_ad_placement id="deal-expire"]
If you're in the market for a premium smartphone, you are in luck. We found 5 incredible deals for high end smartphones with top of the line processors and performance.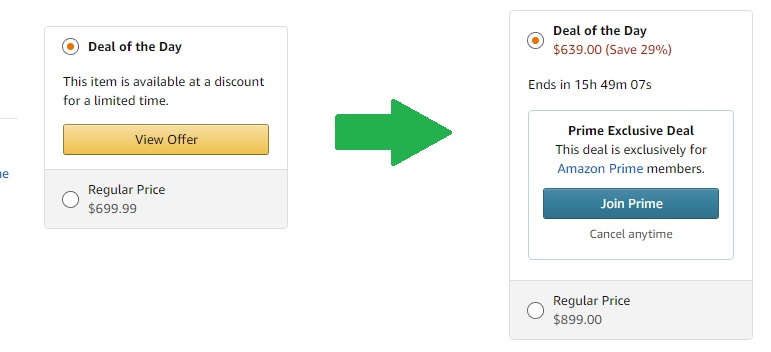 To see the actual Prime Day deal price you may have to click on "View Offer" button, and once you click on the button it will reveal the Prime Day deal price.
* If you buy through links on our site, we may earn an affiliate commission. For more details, please visit our Privacy policy page.
Please note all prices mentioned below are meant for
Prime Day sale only (July 15th and 16th, 2019), prices will likely change after Prime day
. So if you have been holding off on getting one of these smartphones, now is the time to act. They may sell out fast at these low prices.
You also do need to be a Amazon Prime member to get these deals, you can get a 30 day free trial here.
Check out these Amazon Prime exclusive deals:
* If you buy through links on our site, we may earn an affiliate commission. For more details, please visit our Privacy policy page.