If we say you can buy a high-end pair of headphones with advanced and modern features for just under $50, you'd probably think we're joking.
But that's true; you can choose from a wide range of headphones under $50 in 2023. You don't have to spend the lion's share of your savings to own a high-end headphone laced with modern features.

* If you buy through links on our site, we may earn an affiliate commission. For more details, please visit our Privacy policy page.
Today audio technicians and advanced technology have made it possible to create headphones with excellent sound quality, stylish designs and improved material at a reasonable rate. These budget
headphones fit better and are lightweight and portable
as compared to the previous generation budget headphones.
You will find several budget headphones for workout purpose, gaming, or learning needs.
Here are the top 5 headphones under 50 dollars you can buy.
Best Gaming Headset – HyperX Cloud Stinger
The HyperX Cloud Stinger is one of the best over-ear PC gaming headphone pair available on the market. It is a solid piece of black plastic that connects two large ear cups and features the HyperX logo on it.
Despite having the plastic body, the Cloud Stinger headphone looks luxurious. These are sturdy, comfortable and lightweight. The matte coating lends this pair some sophistication. The ear cups can rotate so that users can achieve a perfect fit against their head.
Beneath leatherette ear cup pads inside the headset, you will find memory foam cushions for comfort. It comes with a detachable microphone on the left ear cup on a swivel that moves upward and automatically mutes itself.
The Cloud Stringer headphones handle low frequencies of sound better and deliver a big bass response in games where things explode all around you. In the budget category, the Cloud Stinger headphone is superior to almost all competitors.
Pros:
Lightweight and sturdy body
Very comfortable to take on and wear off
Adjustable microphone
Clean and precise sound
Cons:
Headset cord is short when it is used without Y-adapter extension.
It could get a little warm after extended use.
Click here to check the price.
Best Sound Quality- Panasonic ErgoFit In-Ear Headphones RP-TCM125-K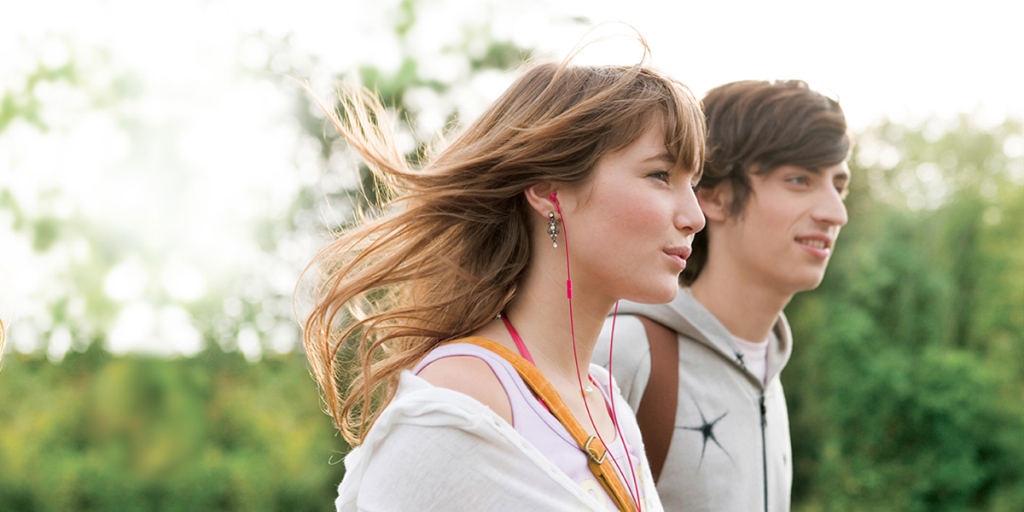 The Panasonic Ergofit earbuds are ultra-light and ergonomic in-ear headphones available in striking colors. The tiny inline remote featured in this pair has a single button for controlling the mic, playing and pausing music and making calls. You will find it with three sizes of ear inserts to accommodate all purposes of using a headphone.
The sound quality of Panasonic ErgoFit headphone is acceptable. It produces a lot more sound and with better quality than we expect. The bass is heavily pronounced, making it perfect for electronic, pop, or hip-hop music. It does an excellent job at blocking outside noises.
With the very light structure and small size, the Panasonic RP-TCM125 headset is comfortable and a pleasure to wear. You can wear them for a long period of time without any pain or discomfort.
Pros:
Very comfortable and lightweight
Secure, flexible ear inserts
Available in five different colors – white, black, pink, blue, and purple
Cons:
Just one extra pair of eartips
Crisper highs and mids
Inline remote has no volume controls.
Click here to check the price.
Best and Safe for Kids: 
If your kids need a headphone, Jlab Jbuddies Studio wired headphone makes the best pick. Designed for kids ages six and up, this headphone manages to deliver decent and clear audio without the risk of damaging their hearing.
The plush circular ear cups can rotate 80 degrees and fold down at hinges into a compact, travel-friendly size. This over-ear headphone fits comfortable on most kids. The soft padding on the headband and the ear pads make it suitable for longer listening scenarios.
The JBuddies feature built-in volume regulators that offer safe-volume control to ensure kids volume limit up to 85db. It is designed according to JLab's high-performance sound standards.
Pros:
Compact folding design
Works with Siri and Google Assistant
Sound limiter to ensure kid's safety
No distortion
Cons:
Audio lacks bass response
Inconvenient control panel
Click here to check the price.
Best Noise-Canceling: TaoTronics Active Noise Canceling Headphones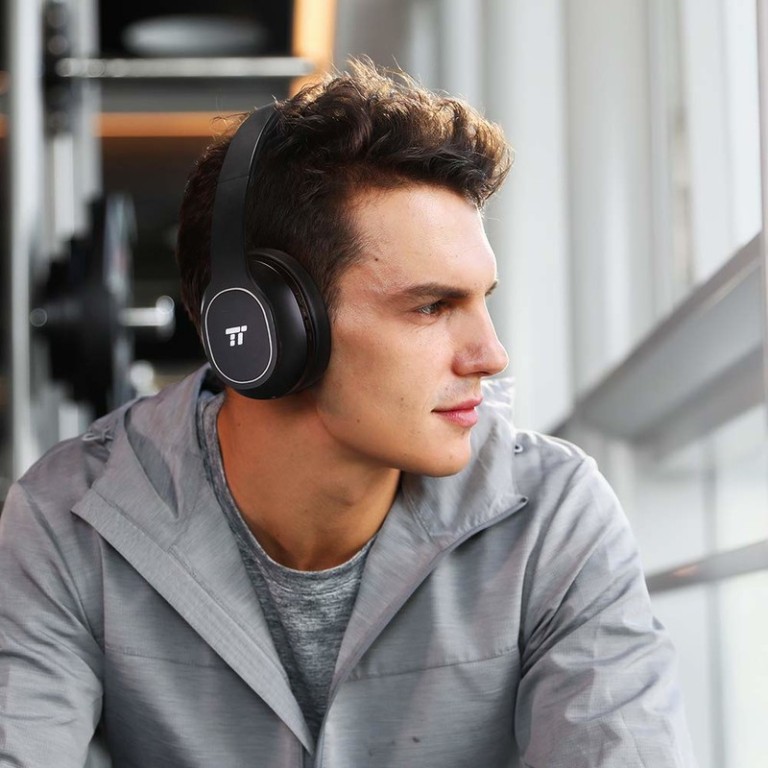 TaoTronics Active noise-canceling headphone is the best noise-cancelling headphone available at the lowest price. This headphone is all made out of plastic, but still feels expensive and stylish. The faux leather padding around the headband and ear cups create a comfortable and soft fit. You can swivel the ear cups 90-degrees towards whenever you want to take a break.
TaoTronics wireless headphone boasts 30 hours of battery life that results in nearly a week's worth of moderate listening before you need to charge it up. For a wire experience with these headphones, you can use the included 3.5mm cable to plug the headphones into your device.
Pros:
Good sound quality
Excellent noise-cancelling capability
Comes with a carrying case
Cons:
Not very portable
Users Micro-USB for charging
Click here to check the price.
Best Wireless: Skullcandy Uproar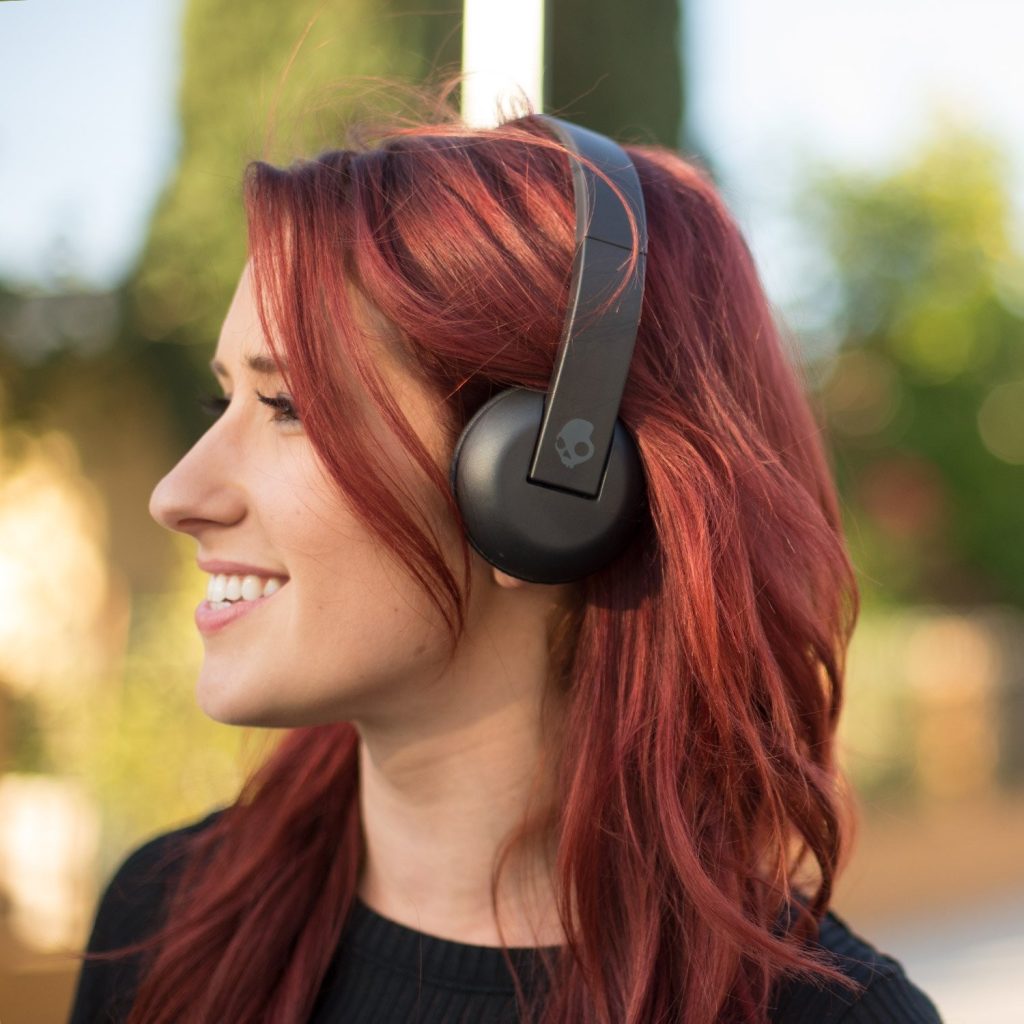 Skullcandy Uproar Wireless headphone boasts a stylish matte plastic look. The perforated ear pads are well-cushioned and feel soft on ears, but the headband can be slightly tight on the scalp. It fits securely and feels very lightweight, so loosening the headband to relax the pressure doesn't mean that the headphone will fall off your head.
Skullcandy Uproar comes with plus and minus buttons to control volume and track navigation. A central multifunction button controls call management and playback.
The Uproar Wireless headphone provides a strong low-frequency response and doesn't distort even at top listening levels. The bass-boosted sound appeals less to those looking for a more accurate, flat response, but bass lovers will certainly admire it.
Pros:
Timeless style
Extremely comfortable and lightweight
Excellent audio quality
Cons:
Click here to check the price.
Final words
So you have many solid sets of headphones to choose from the sub-$50 price range. Whether you need an ultra-cheap headphone between $20-$30 price range, an excellent wireless headphone for running or gaming, or just a set of headphones with superb sound quality and comfort, one of the options listed above certainly will suit you.

* If you buy through links on our site, we may earn an affiliate commission. For more details, please visit our Privacy policy page.