Are you having trouble with playing video on your computer? Well, it might not be your computer, but could be your ISP throttling your connection when attempting to stream media. On top of that, maybe you want to access videos that are geo-restricted or blocked on your network. In either case, we'll have to use a virtual private network to fix the problem. By connecting to a VPN, you can get rid of the throttling practices from your ISP and watch videos that were once geo-restricted by connecting up to an IP address in another location.

* If you buy through links on our site, we may earn an affiliate commission. For more details, please visit our Privacy policy page.
Are you ready to start using a virtual private network to better your video and media experience? If you follow along below, we'll show you the best free VPN options for improving your videos.

Don't like the risk-free package that ExpressVPN offers? Then you'll want to check out everything that ExpressVPN offers. It's a great second choice/runner up to NordVPN, featuring its own arsenal of well over 1,000 servers. ExpressVPN keeps things speedy, snappy, and super secure — they're actually really great for streaming video and media, as their servers are actually optimized for streaming content.
ExpressVPN takes your security really seriously as well. You stay protected with a 256-bit AES encryption key, SHA256 authentication, DNS and IPv6 leak protection, support for various security protocols, and more.
Get it now: Here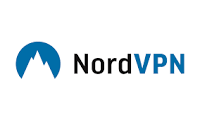 NordVPN is probably your best option. It's a leader in the VPN industry, touting a network of well over 4,000 servers. You can try out the VPN for free for three days, but you'll have to subscribe after it expires. Their cheapest plan actually sits at just $2.75 per month. That's insanely cheap, but if you get frustrated and don't like what NordVPN has to offer, you can take advantage of their 30 day money back guarantee, which will get you a refund in full.
NordVPN has a fantastic server arsenal. There's actually well over 4,000 servers in their network, which all work together to bring you a fast and secure VPN connection. NordVPN actually has over 60 geographic locations that you can mask your IP with, giving you access to a whole host of geo-restricted content. On top of that, you stay protected with a 256-bit AES encryption key, SHA256 authentication, DNS and IPv6 leak protection, an automatic kill switch, and so much more.
Get it now: Here
Next up, we're looking at what Turbo VPN has to offer. They're actually a virtual private network that is 100% free of charge. Anyone can download and setup Turbo VPN on their phone or computer without having to pay. That said, Turbo VPN is ad-supported, which can be slightly annoying, but it's not a huge deal. On the downside, during peak, high usage times, Turbo VPN will likely slow your connection down. This is largely because it's free, making overcrowded servers cost a substantial amount of money. That said, you can't really blame them. Turbo VPN makes it really easy for anyone to use — just open the app, tap the screen, and you're connected to a Turbo VPN server in seconds.
Download it now: Google Play
Want something that's just a little more versatile? Then Hotspot Shield will likely be right up your alley. They have a free version available for everyone, which gets you unlimited data, but does mean that you'll run into annoying advertisements. Like what Hotspot Shield has to offer? Subscribe to their premium service for faster Internet connection, more features, and best of all, no ads. They keep you protected with a 256-bit AES encryption key, as well as standard VPN security protocols.
Download it now: Google Play
Tunnelbear VPN is another excellent option. They offer a free VPN account for anyone that wants one, giving each person 500MB of free data per month. You can use the account for as long as you'd like without a single charge. But, if you decide that you like what Tunnelbear VPN has to offer, you can subscribe for unlimited data. They keep you protected online with a 256-bit AES security key, and then they have around twenty countries that you can connect up to for accessing geo-restricted and blocked content. Get started at the link below.
Download it now: Google Play
Verdict
It goes without saying, there are an insane amount of virtual private networks out there that will provide you with easy access to blocked and geo-restricted content. Here, we listed some of the best, but you cannot go wrong with NordVPN. NordVPN has a massive server infrastructure, a whole sixty countries you can access content from, and fast Internet speeds.

* If you buy through links on our site, we may earn an affiliate commission. For more details, please visit our Privacy policy page.