We spend a lot of time on our phones talking to other people, whether it's with colleagues, bosses, clients, family, friends, and everyone else. That's a lot of time where your OnePlus 7 is up to your ear, making it sweaty and uncomfortable.
* If you buy through links on our site, we may earn an affiliate commission. For more details, please visit our Privacy policy page.
Enter, Bluetooth headsets. Insert a little device into your ear, connect it up over Bluetooth, and you'll be able to comfortably talk without the discomfort that holding a phone up to your ear brings.
Not sure what the best Bluetooth headsets are for the OnePlus 7? Follow along with us below.
Best Bluetooth Headsets For OnePlus 7
Plantronics is one of the best brands in Bluetooth headsets today, but one of their best that you can buy is the Voyager Legend headset.
This Bluetooth headset in particular is able to withstand rain, sweat, and even accidents like spills.
The Voyager Legend is one of our favorites for some of the noisier areas since it's able to separate your voice from up to 80 Db's of background noise. To give you an idea, that's a freight train passing by at 15 meters away from you. Suffice to say, this can be really nice in louder areas.
This can last you most of the day as well, giving you hours of talk time off a single charge.
Next up from Plantronics, we're looking at the Explorer 50. It only features a Bluetooth 3.0 connection — about two versions behind today's standard — but it still hooks up to your OnePlus 7 just fine. The only effect you might see there is slightly less battery life, but nothing significant.
That said, it's also ergonomic and lightweight, making it optimal for those long phone calls. You won't have sweaty or uncomfortable ears with this one.
Even though it is on Bluetooth 3.0, you should not have a problem getting the 11 hours of battery life out of it. The Plantronics Explorer 50 is one worth picking up for sure.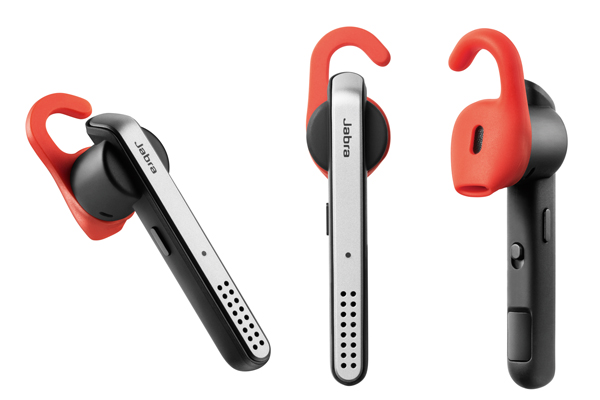 The Jabra Stealth is one of the more unique choices out there but still offers some excellent comfort for all day talk. Additionally, this one has an excellent built-in microphone.
The Jabra Stealth also ensures "crystal clear sound at both ends of phone calls," even if it is is a mono setup.
The built-in mic is really one of the best in the industry, so you should get some great quality out of your phone calls. And, through some software tricks, the Jabra Stealth manages to reduce background noise to the absolute minimum, which makes it pretty similar to the Plantronics Voyager Legend.
The only "con" with this one is that battery life sits at a meager six hours.
The Samsung Level U Pro is another pretty unique choice, with it having a U-shaped unit that sits around your neck. And when you need to listen to something or talk on the phone, you just insert the earbuds into your ears.
It operates over Bluetooth and connects seamlessly with the OnePlus 7. It's good for wirelessly initiating and answering voice calls, such as through voice controls. It works for music playback as well.
This one is flexible, and the neck portion is entirely adjustable — you'll get some great comfort out of this one. Additionally, the Level U Pro can also handle liquid accidents, all thanks to the built-in water resistance. B
Battery life is actually a lot better than the Jabra Stealth — actually able to last up to 9 full hours of talk time on a single charge.
Last, but certainly not least, we have another one from Plantronics — the Plantronics Voyager 5200. It has a lot of awesome features inside of it, with it sporting some cutting edge noise cancelling technology.
With four built-in microphones and a proprietary DSP that work together to cancel disruptive background noise like traffic or crowds, your audience will be able to clearly hear you. It's exactly like the Voyager Legend in this way.
Verdict on The Best Bluetooth Headsets For OnePlus 7
As you can see, there are a lot of excellent Bluetooth headsets for OnePlus 7. Really, any one of these will help you accomplish the means that you're after, and provide you the comfort that you need.
However, you cannot go wrong with a Bluetooth headset from Plantronics, as they are easily one of the best manufacturers for this type of accessory.
Do you have a favorite Bluetooth headset? Let us know in the comments section below.
* If you buy through links on our site, we may earn an affiliate commission. For more details, please visit our Privacy policy page.