Apple Music is a phenomenal music streaming platform, offering millions of titles right at your fingertips. Apple Music is without a doubt one of the best platforms for streaming on the market, but unfortunately, they don't offer a very good application Android. It's extremely buggy, and there always seems to a handful of glitches with it. Apple also doesn't employ Google's Material Design standards well on Android, so nothing looks uniform or organized. That said, you might be looking for other alternatives for Apple Music on Android.
If you follow along below, we'll show you all of the best alternatives to Apple Music that would offer a similar experience in tracks offered, but a better experience in design and navigation.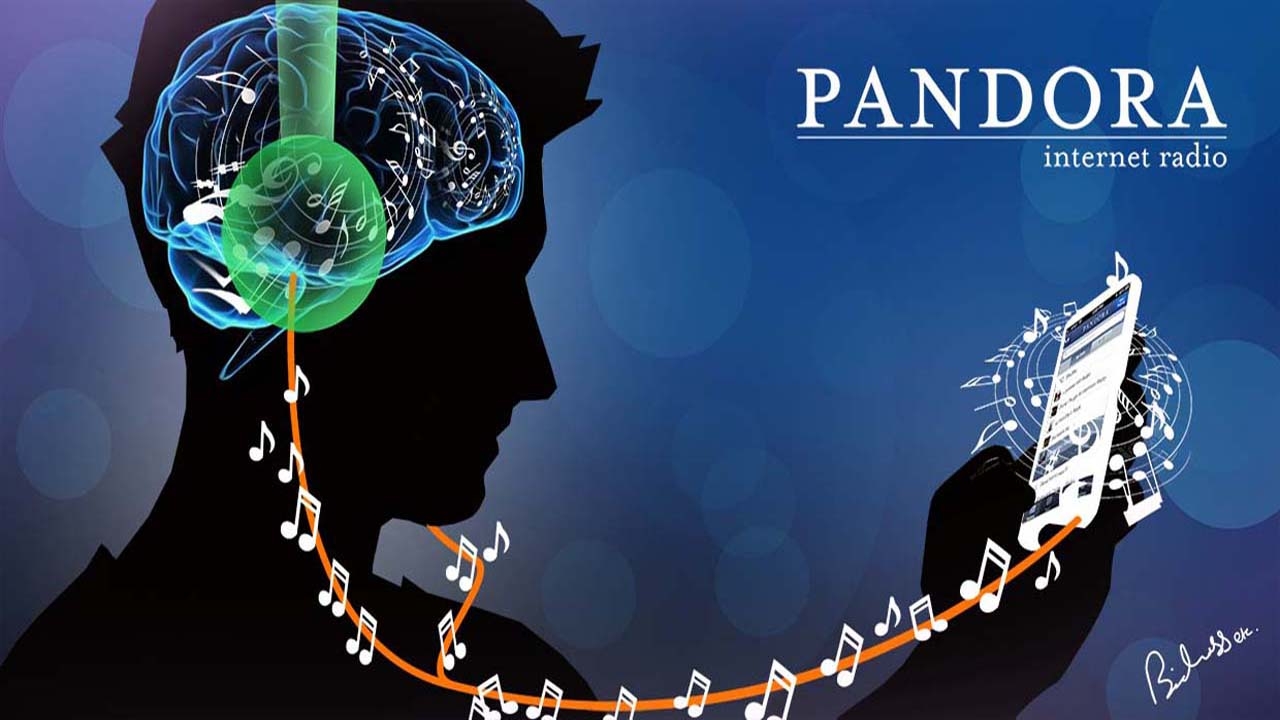 First up, we're looking at what Pandora has to offer. Pandora isn't a straight up music streaming service, as they take on more of a radio style. However, you can customize your stations with exclusively the tracks that you like. Don't like a track that plays? Press the thumbs down button, and you'll never hear it again. It's a great way to get a radio-style experience, but without the frustrations of advertisements, that is, if you subscribe. If you don't like the radio style, Pandora Premium allows you to search and play any song, and you can even create your own playlist. Pandora will let you put your own together, or Pandora can put one together for you, which will be based off of songs that they think you'll like. You can even download songs for offline listening.
Download it now: Google Play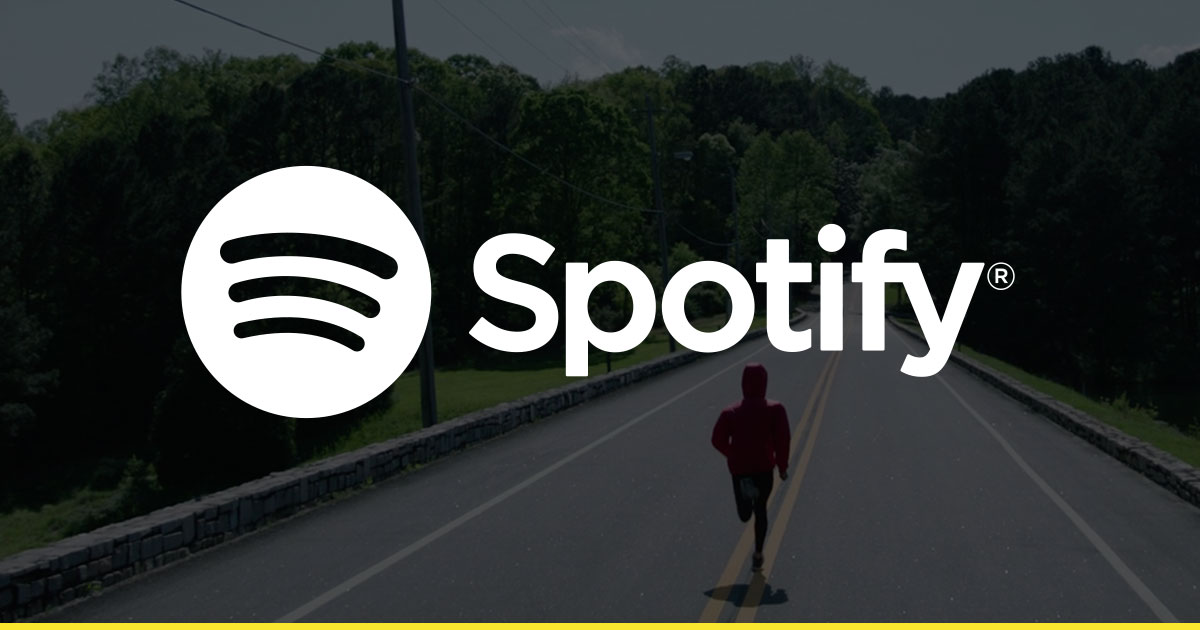 You'll also love what Spotify has to offer in its service. You can put any song you'd like in a playlist, or play any individual song that you'd like. Spotify is nice because it's open for a bunch of different people — with Spotify free, you can listen to your favorite Spotify songs with ads placed in-between those songs. Or, you can pay for Spotify Premium to skip out on those ads. Spotify Premium will also allow you to download your playlists for offline listening as well. The neat thing about Spotify is that it's available on multiple platforms, so you won't have trouble switching music up from your smartphone to your laptop or your laptop to your smartphone.
Download it now: Google Play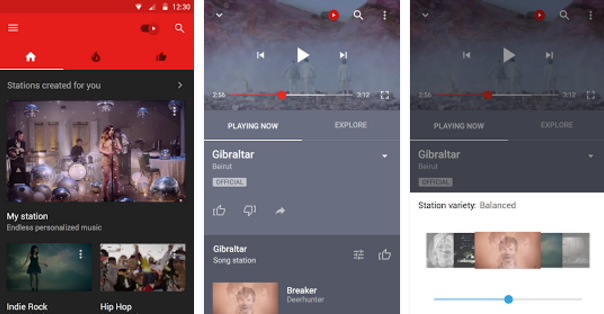 Next up, we have YouTube Music. YouTube Music is one of our favorite music platforms because of its versatility. YouTube Music will allow you to listen to music from YouTube without the app being open, which is something that YouTube users have asked for for a long time. On top of that, you can watch YouTube Music videos without advertisements as well. You can create your own playlists and play any song that you'd like. One of the neat things about YouTube Music is that they'll even allow you to watch live performances.
Download it now: Google Play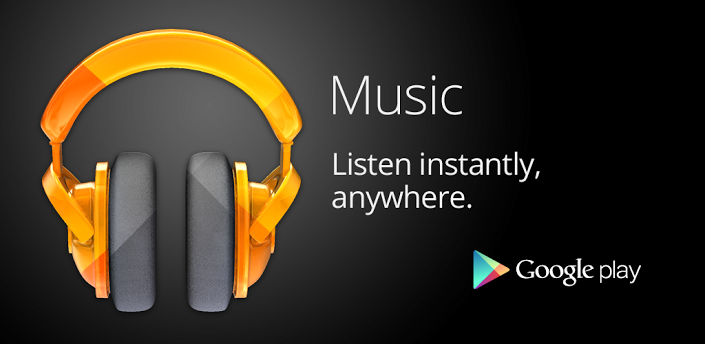 Google Play Music is worth taking a look at as well. Google Play Music was actually available before YouTube Music, and it's sort of similar; however, you don't have a way to watch music videos. You can't watch live performances either. Google Play Music will allow you to listen to all of your favorite music tracks and create playlists, similar to Apple Music in a lot of ways; however, they don't have as vast as a library as Apple Music. On top of that, Google Play Music has support for podcasts, so you'll be able to subscribe to those with a Play Music subscription, too.
Download it now: Google Play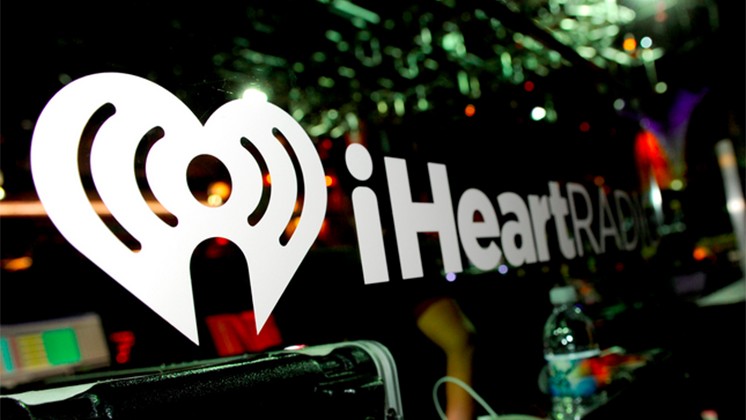 Last up on our list, we have iHeartRadio. iHeartRadio is the best cross between music streaming and radio listening. You can stream your favorite music, or you can tune into radio's for listening to talk shows and podcasts. Can't get Dave Ramsey or Ken Coleman on your local radio station? iHeartRadio supports them and many other personalities as well. You can even listen to comedy stations on iHeartRadio! iHeartRadio is free and ad-supported, but you do have the option to subscribe to get rid of those annoying ads.
Download it now: Google Play
Verdict
As you can see, you have a lot of options to Apple Music. The best alternative to it is probably Spotify, but you'll have good experiences with YouTube Music and Pandora as well. If you're into podcasts and talk shows as well, iHeartRadio supports those the best alongside typical music streaming.