One of the most popular social networks we use nowadays is Facebook. From its early beginnings in 2004 with only  a few members the website has now ballooned to more than a billion registered users worldwide. When using a smartphone such as the #Samsung Galaxy #Note4 Facebook can either be accessed using the browser or through the Facebook app which is the preferred method for most Android device owners.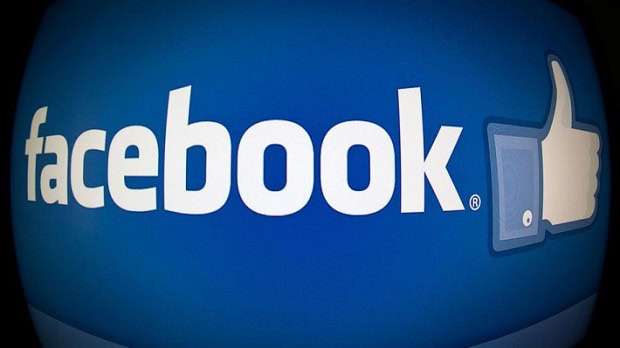 Sometimes though, accessing Facebook through its official app causes some issues to occur on the phone. In this latest installment of our troubleshooting series we will tackle the #Galaxy Note 4 Facebook app freezes issue which some of our readers are experiencing.
If you own a Samsung Galaxy Note 4  or any other Android device for that matter then feel free to contact us using this form. We will be more than happy to assist you with any concern that you may have with your device. This is a free service we are offering with no strings attached. We however ask that when you do contact us try to be as detailed as possible so that an accurate assessment can be made and the correct solution can be given.  
If you would like to browse the previous parts in this series then check out this link.  
Aside from sending us an email you may also reach us at our Facebook and Google+ social media accounts.
Note 4 Facebook App Freezes When Opening Links
Problem: Facebook keeps freezing up. It freezes up the most when I open up a link through Facebook.
Solution: One of the main reasons why the Facebook app freezes is that it may have accumulated a lot of cached data and there may be some bad apples in this data. What you need to do first is to clear the cache and data of the app and see if this resolves the issue.
In other cases, the recent app update may also be causing this freezing issue. To check if this is the case try uninstalling the update of the Facebook app.
You should also verify that it is not the Facebook site that has a problem by accessing your account using the phone browser.
Note 4 Facebook App Stops Working
Problem: First of all facebook fails many times, stops working.  But my bigger issue is that when I open some apps like google chrome etc. google playstore turns on an shows me either aliexpress or some games. What should I do? No viruses detected my knox. thank you.
Solution: Let's tackle the Google Play Store randomly opening on its own first as the troubleshooting steps we will do can also resolve the Facebook app that you are using. The issue you are having with the Play Store may be caused by an Ad Network. You may have gotten this with one of the apps you downloaded. The most common culprit is a free app that is serving ads when you use it. Unfortunately, these ads also serve as a backdoor into your device where malicious code may enter. The best thing to do in this particular issue is to backup your phone data then do a factory reset.
Note 4 Facebook App Freezes
Problem: Facebook was freezing up non stop. I did everything you suggested in a previous article &  have had no luck. So I went to the Uninstaller & uninstalled  facebook.  Now facebook no longer shows up in the Uninstaller but it's still shows up on my home screen on my note 4. It gives me 2 options Open &  Update. I cannot even delete facebook off my phone now? I restarted the phone &  took the battery out &  I still have the facebook app on my home screen & it contest to freeze up giving me 3 options , report, wait & ok. Any ideas would be most helpful. Thank you
Solution: The Facebook app you have on your phone may be a pre-installed app which is why you cannot uninstall it. Do you still recall which apps were running on your phone when your phone was new? If Facebook was one of the apps then chances are it is pre-installed. Since you have already performed most of the troubleshooting steps that we previously suggested without any changes then I suggest you wipe your phone clean by doing a factory reset. Just make sure to backup your phone data first before performing this procedure.
Note 4 Facebook App Crashes After Lollipop Update
Problem: Hello! I was using Facebook, facebook Messenger, and Facebook groups just fine up until the lollipop update. I lost the Facebook app nearly immediately and then gradually I lost the ability to use messenger and groups. What happens is that they never actually open, they crash immediately, and the error message is that Facebook or facebook Messenger or Facebook groups has stopped. This happen probably near the beginning of the year and I have uninstalled and reinstalled facebook several times since then, only for it still not to work. How can I fix this?
Solution: Since you still experience the same issue after uninstalling and reinstalling the Facebook app you should try to wipe the cache partition of your phone next. If this doesn't resolve the problem then your last resort is to backup your phone data then do a factory reset.
Note 4 Facebook App Sending Text Message Notifications
Problem: My issue involves Facebook and my message app where I get text messages. Every time someone tags me or posts on my timeline in Facebook I get 2 text messages also with links to the Facebook app that was sent.
Solution: You may have activated the text message notification on your Facebook account. To turn this off open the Facebook app then go to Settings. Click on Notifications then click on Text Message. Click on edit under notifications and make sure that there is no check mark on "Get text notifications".
Feel free to send us your questions, suggestions and problems you've encountered while using your Android phone. We support every Android device that is available in the market today. And don't worry, we won't charge you a single penny for your questions. Contact us using this form. We read every message we receive can't guarantee a quick response. If we were able to help you, please help us spread the word by sharing our posts with your friends.