If you've ever found yourselves pet peeved by smartphone battery shortcomings, odds are tablet energy efficiency makes your skin crawl and blood boil. Generally, these laptop replacements can last longer than their larger, physical keyboard-sporting ancestors, and in many cases, they infuriate their owners far less than meager handhelds as they don't tend to be used as much during a normal day.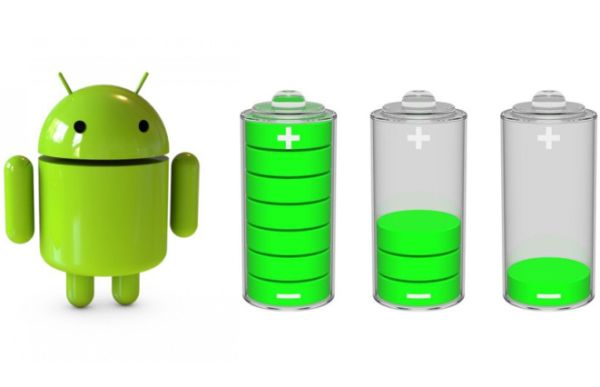 But let's picture the following scenario. You're on a train, all alone, no power plug in sight, no travel entertainment offered, just you, your tiny phone and Full HD video-ready 10-inch slate. Or maybe you're on a non-stop plane from New York to Hong Kong and the in-flight movies make up an homage to the "best" of Adam Sandler.
At first, you feel no boredom or irritation with your airline's poor Hollywood taste, but after binge-watching a couple of House of Cards episodes, you realize there's no way you'll get through the spanking new special edition "Interstellar" DVD.
An external power bank would come in mighty handy at this point, but why spend extra on accessories and struggle to remember to carry them with you everywhere when you can simply buy an "always-on" tablet? No, there's no such thing per se, however these ten autonomy champs will certainly feel like they can keep the lights on no matter how long the trip:
Quite expensive for a non-Samsung iPad rival with a little green robot running the software show, the Full HD+ 2014 Yoga is rated at an 18-hour "average" battery life by its manufacturer, which drops to roughly 13 hours in Laptop Mag's tests.
Basically, even with high-quality movies continuously played at maximum brightness, you should be able to squeeze out north of 10 hours from the somewhat bulky 10 incher. Which brings us to its main flaw. It weighs 615 grams with a built-in "3-stage" kickstand, so a whopping 180 grams or so more than the iPad Air 2.
It's weird, but this baby is a lot cheaper than the Yoga 10 HD+ and it's actually newer, thus standing a better chance of scoring Lollipop eventually and further improving its stamina via Project Volta enhancements.
It also features a similarly high-res 1,920 x 1,200 pix res screen, and the design is virtually identical, with all that entails, both good and bad. The only noticeable difference is the Yoga Tablet 2 10 replaces its cousin's Snapdragon 400 chip with an Intel Atom, losing a few energy-saving points in the process. Not many, though, and you should still get 11, maybe 12 hours in "mixed" use.
Okay, so an 8-inch 1,280 x 800 panel is hardly ideal for on-the-go entertainment. But it's still better than the 5 incher you're holding in your pocket, and thanks to a secondary cell-tucking kickstand once again, autonomy is estimated at 18 hours.
More like 10 or 11 in real-life, uninterrupted use. Which is awesome, given this is a fraction of an iPad mini's price.
13 hours and 55 minutes. That's not a figure fabricated by LG in a "controlled environment", with casual web browsing or occasional low-quality gaming. It's Laptop Mag's record-setting test result. And it's not surprising in the least, since there's really nothing here to quickly drain the massive 8,000 mAh pacemaker.
Just a 1,280 x 800 display, frugal quad-core S400 SoC, 1 GB RAM and KitKat software. Of course, once LTE is added in the equation, a good few hours of juice evaporate.
A 4,000 mAh ticker doesn't sound like a workhorse, but LG manages to pull off another sensible, ultra-low-cost system capable of lasting over 11 hours on a single charge. It goes without saying you're pretty much buying a phablet here, and those Adam Sandler flicks on the larger screen are no longer the worst case scenario.
But hey, if you want to catch up on the news, read a book, play Candy Crush, that sort of thing, the G Pad 7.0 is your guy.
Costly, not exactly pretty and the worst nightmare of Android purists, this was found to be good for 10 hours+ of "mixed use" by Trusted Reviews, including 5 hours of video and 1.5 hours of gaming. Not too shabby for that Retina-topping 2,560 x 1,600 display, zippy 2.5 GHz Snapdragon 805 processor and generous 2 GB RAM.
Speaking of slightly overpriced and this time overgrown Androids, the Note Pro is as travel-convenient as a mini-laptop. It's clearly not as productive, but on the plus side, it delivers jaw-dropping 2,560 x 1,600 pixels resolution on a humongous 12.2-inch Super Clear LCD glass, and yet survives running times of at least 8 hours with grace.
Also, it can be had with a neat Samsung Bluetooth keyboard stand/cover accessory for $575 in used, "like new" condition. Not that overpriced in that combination.
You'd think the ultra-crisp Super AMOLED 2,560 x 1,600 pix res panel would go through the less-than-gigantic 7,900 mAh cell like a knife through butter, especially with a potent Exynos 5 Octa chip under the hood. But amazingly, Trusted Reviews got a staggering 14 hours out of the uber-bright pad. With KitKat, not Lollipop just yet.
That's with certain sacrifices, of course, a few features turned off and no gaming. Then again, Wi-Fi was on the whole time, and so was "high-quality" video. Time to get some "Interstellar" plot clarifications from Chris Nolan himself.
More than a year old and about to be replaced by a crisper, punchier, slimmer new kid on the block, the 10.1-inch Z2 remains a smart buy for folks always on the move. It's only 6.4 mm thin, weighs 439 grams, withstands dust and water contacts, produces Full HD+ images and vids, and above all, can be charged from 0 to 60 percent in half an hour.
And yes, the battery is tiny, at 6,000 mAh, but GSM Arena reports it's capable of amazing things. Nearly 13 hours in web browsing and 12 in video playback.
It feels like Asus is cheating, and in a way it is, providing roughly 10 hours of energy on the TF701 in slate mode, and boosting the number to 14 hours or so with the dock attached. But if you don't mind the extra bulk, what's the harm?
Too bad the TF700 line hasn't been refreshed in a while, and so the 2,560 x 1,600 LCD screen is outstanding, but the Nvidia Tegra 4 processor a tad disappointing compared to newer Snapdragons. Oh, and there are no Lollipop update hopes. Well, it's still considerably cheaper than Sony's Xperia Z2 Tablet, even when purchased alongside an autonomy-enlarging keyboard.
Not easy to pick just one, huh? Be sure to evaluate exactly what you need a new slate for, and stay tuned for a top gaming options roundup.
We will receive sales commission if you purchase items using our links.
Learn More
.