With a fairly exciting and eventful IFA 2015 trade show behind us (full roundup coming soon), and only a prospectively humdrum Apple iPhone 6s/6s Plus introductory affair close-by, our Android-devoted readers have but a couple of options for short-term time fillers.
You can overanalyze the products unveiled in Berlin last week, and wait for them to actually go on sale, likely alongside a couple of new Nexus handhelds and whatnot, or seize the day, understand this is the perfect time to purchase slightly older gear at unbeatable prices, and go for it.
Carpe diem feels almost like the unofficial motto of our weekly deal gathering section here, so let's see what are some of today's best smartphone, tablet, wearable, and mobile accessory buys:
This week's top Android handheld promotions
We're not going to lie, and claim the G4 is in any way better than Samsung's Galaxy S6 Edge+. Well, other than selfie prowess, expandable storage friendliness, and battery removability. But it's so much cheaper, you'll gladly give up the dual curves and embrace the leathery construction, or settle for hexa-core Snapdragon 808 power in lieu of octa Exynos 7420.
The bang for buck is simply superior, following a series of LG discounts, and so, the G4 can be safely deemed the ultimate back-to-school flagship bargain.
Wait, wait, wait, so Amazon and Ma Bell are paying you to get the classic G3 off their hands? That's bananas, considering the "veteran" runs contemporary Lollipop, sports a high-caliber Quad HD 5.5-inch display, and packs a quad-core Snapdragon 801 SoC that's perhaps not as speedy as an 810, but it's at least cool as a cucumber.
It's the same phone, just pre-owned, free of contractual obligations, and sold through the always reliable Amazon Warehouse with "small cosmetic imperfections" or "small scratches on screen." Risky but enticing.
Recently updated to Android 5.1 Lollipop, the beastly 6 incher fails to amaze in image quality or sheer muscle, but it's relatively lightweight, at 172 grams, skinny (7.7 mm), and long-lasting, courtesy of a 3,000 mAh battery.
The 13 megapixel rear-facing camera isn't half bad either, given the T2 Ultra is ultimately a mid-range soldier.
Look out, OnePlus 2, you have serious competition in the sub-$400 market segment! Particularly as far as photo buffs and selfie addicts are concerned, spoiled by Lenovo with remarkable triple-LED 16 MP and 8 MP snappers.
We know a few power users who would have preferred to pay a little extra and score an SD808 chip instead of a 615, but guess you can't always get what you want.
Not very keen to abandon your top-level, "big four" member carrier for a prepaid subsidiary of the least popular in that quartet? Well, the G Stylo isn't easy to turn down, what with its productivity-enhancing pen capabilities, Lollipop software, large 5.7-inch 720p display, high 73 percent screen-to-body ratio, 8 and 5 MP cams, 4G LTE connectivity, and sizable 3,000 mAh juicer.
Tablet deals and steals
Whew, that's an extravagant tag for an iPad rival with specs that strikingly resemble last year's cream of the crop. Yet the cellular support, high-res Super AMOLED panel, robust octa-core processor, and phenomenally slim 5.6 mm profile should more than justify the purchase for anyone who enjoys the large-screen Android experience and ecosystem.
Sorry, Samsung, you too, Sony and Lenovo, this is LG's week, and it's physically impossible for someone to offer a better tablet deal than this gratis 7-inch G Pad. It's by no means a powerhouse, that much is clear, with overall sub-par features including 3 and 1.3 MP cams, 8 GB internal storage, and a 4,000 mAh cell.
Surprisingly, the on-board software nowadays is top-notch, with Lollipop and a slew of practical LG proprietary add-ons, and the 1,280 x 800 pix res display, as well as the quad-core Snapdragon 400 chip aren't that bad. Also, it's free, and who doesn't like free stuff?
Why cough up $110+ for a Jelly Beaner that's arguably uglier than the G Pad 7.0? Well, it's bigger, for one thing, provides twice the data hoarding room, more than respectable 8-hour battery life, and sharp Dolby Audio sound.
Best wearable deals for the week
We know, we know, it's crazy to charge 350 bucks for an Android Wear timepiece when the trendy Apple Watch starts at… $350. But is it really, when the design is so cool, you're offered both Android and iOS compatibility, plus a vibrant full circle AMOLED panel with scratch-resistant sapphire crystal, heart rate monitoring, and advanced fitness tracking of all sorts?
Stop being so uptight about China-made gadgets, and admit the Huawei Watch is well worth $350! Besides, guess what, your precious, "premium" Apple Watch is also made in China.
It's simple. If you can afford it, don't give it a second thought, and grab the Huawei Watch! If not, there's always the Pebble Time, and as you'll find out in a few seconds, the Sony SmartWatch 3. The Pebble Time doesn't run Android Wear, but that actually helps with autonomy. And so does the somewhat lackluster color e-paper display.
Straightforward, functional and water-resistant, this is definitely not for fashionistas. Everyone else would be lucky to own it, not to mention receive it as a Christmas gift in three months or so.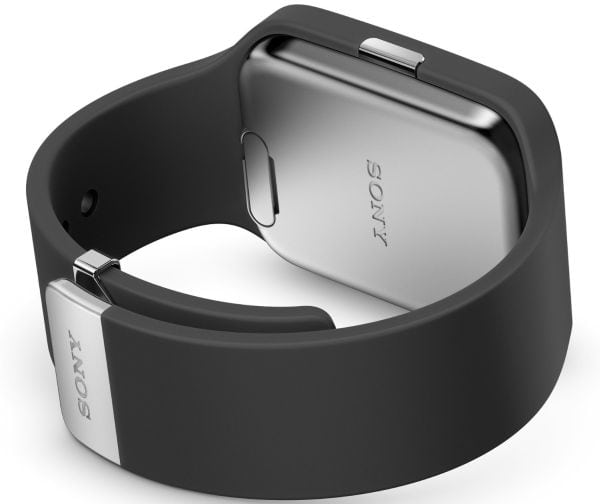 After flying well under our radar for many months, the SW3 was discounted, and discounted, and discounted until it finally became a heavyweight contender. What's odd is its sequel hasn't been announced yet, a full year on the back of SW3's launch, which perhaps suggests a major redesign, requiring more time than expected.
No typos, no zero overlooked. The Flash fitness and sleep monitor is really less than 25 bucks. As such, it's extremely minimalistic and rudimentary. However, it gets the job done, counting your steps, tracking distance covered, calories burned, etc., etc.
Mobile accessories on the cheap
Now this is what we call an ingenious appliance. Of course, you'll only find it useful if you happen to own at least two Qi-enabled smartphones, or if that cable-hating childhood friend tends to crash at your place every other day.
It's not particularly powerful, so don't expect it to be enough to get the party started. On the bright side, it's colorful, playful, universally compatible with Android devices, capable of lasting up to five hours between charges, and very, very small.
You know our motto – no traveling without a USB power bank, and no weekly deal roundup without recommending a super-cheap, ultra-reliable model. This one's not colossal in capacity, but will still take care of your S6 Edge+ and have a little something left in the robust, aluminum tank.
Another item that very rarely misses the cut in our promo collections is a Bluetooth speaker. And those things don't come much better than the 20 watt-producing SRSX5 with Bluetooth audio streaming support, AAC, aptX, subwoofer, and dual passive radiators for 50 Hz to 20 kHz sound.
We will receive sales commission if you purchase items using our links.
Learn More
.